Before you know it, you'll be sending (and receiving) holiday cards and greetings. For many families – and designers – the perfect holiday image can make your card special.
So how do you level up photos to have just the right Christmas feel?
It's all about photography. Here, we've got a variety of ideas to help you frame holiday photos to fit the season perfectly.
With a mix of styles, techniques, and backdrops, we're approaching it from all angles!
White Festive Background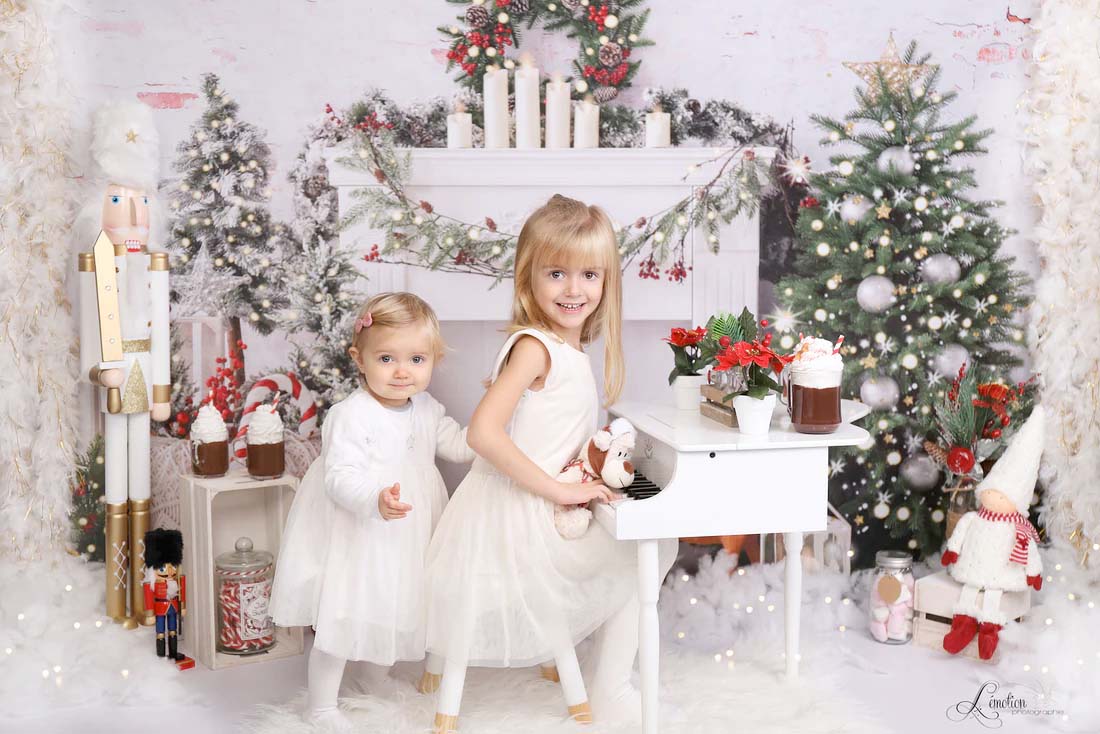 A mostly white, festive background can set the perfect scene for Christmas photography. This style works great for photos because the white can create a lot of contrast for other elements in the image, making them jump from the scene.
Two options to try: All white everything for the background and clothing options or a mostly white background with a few pops of holiday color such as a Christmas tree or red clothing.
Holiday Cooking Extravaganza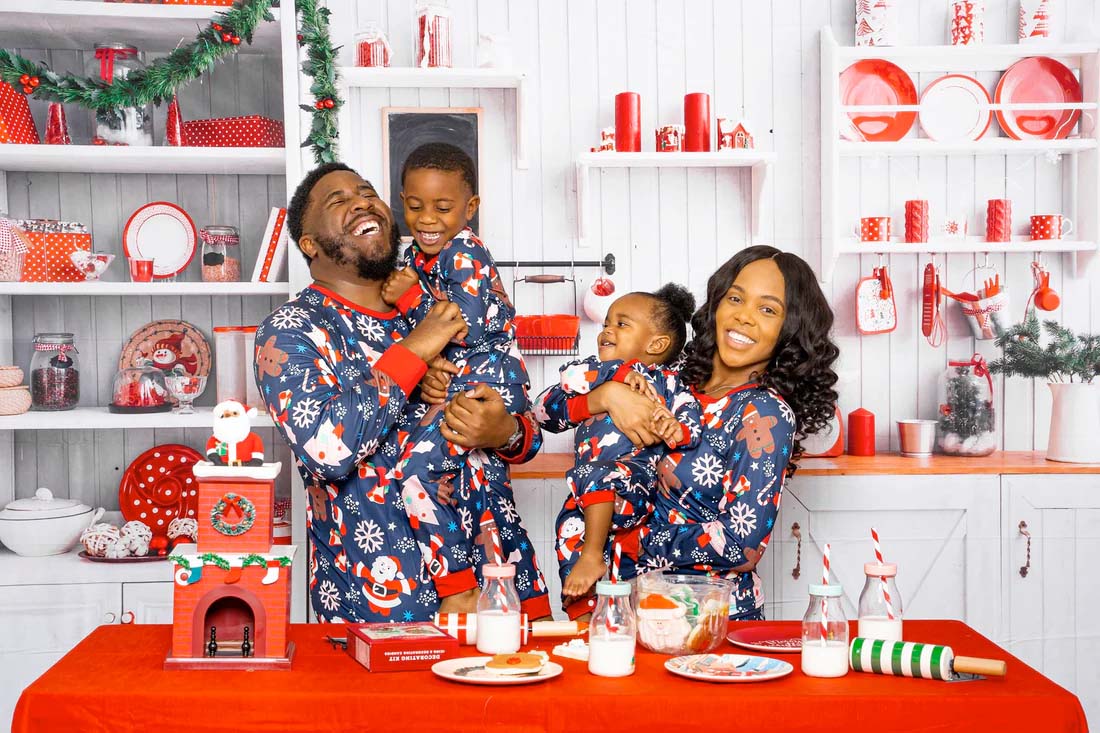 Create a feeling of nostalgia with your holiday photos with a Christmas-themed cooking scene. Whether it is baking cookies or fixing a morning breakfast, family cooking imagery can evoke strong feelings from childhood and of warm kitchen smells.
An option to try: Wear matching pajamas to create the magic of a Christmas morning in the kitchen together for your holiday cards.
Tree Farm or Natural Backdrop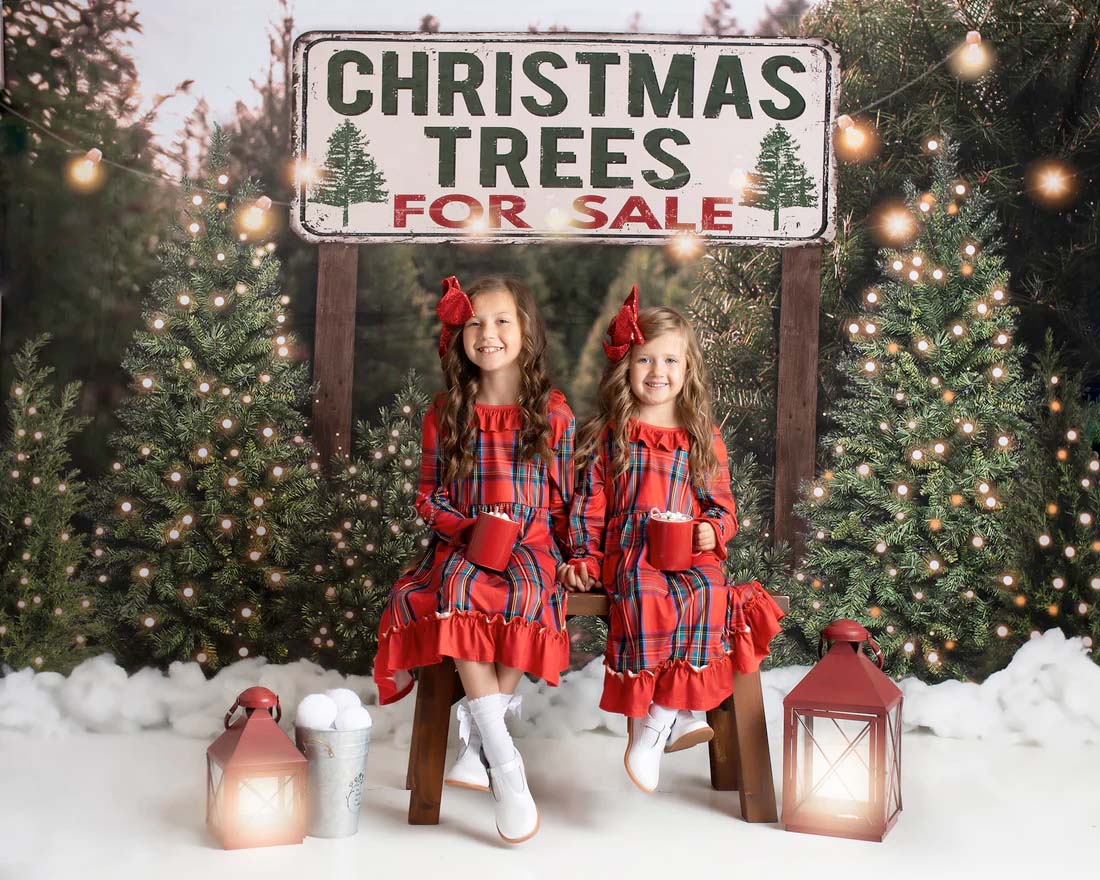 For those that like more of a natural or nature touch, consider Christmas photography that captures the feeling of picking out the perfect tree or cutting greens for wreaths or other décor. The natural setting can set just the right tone for holiday photos.
Try this: Pose with trees in the background or with the sign for a Christmas tree farm. (Going artificial? You can purchase a background to use for images to set this scene perfectly.)
Christmas Tree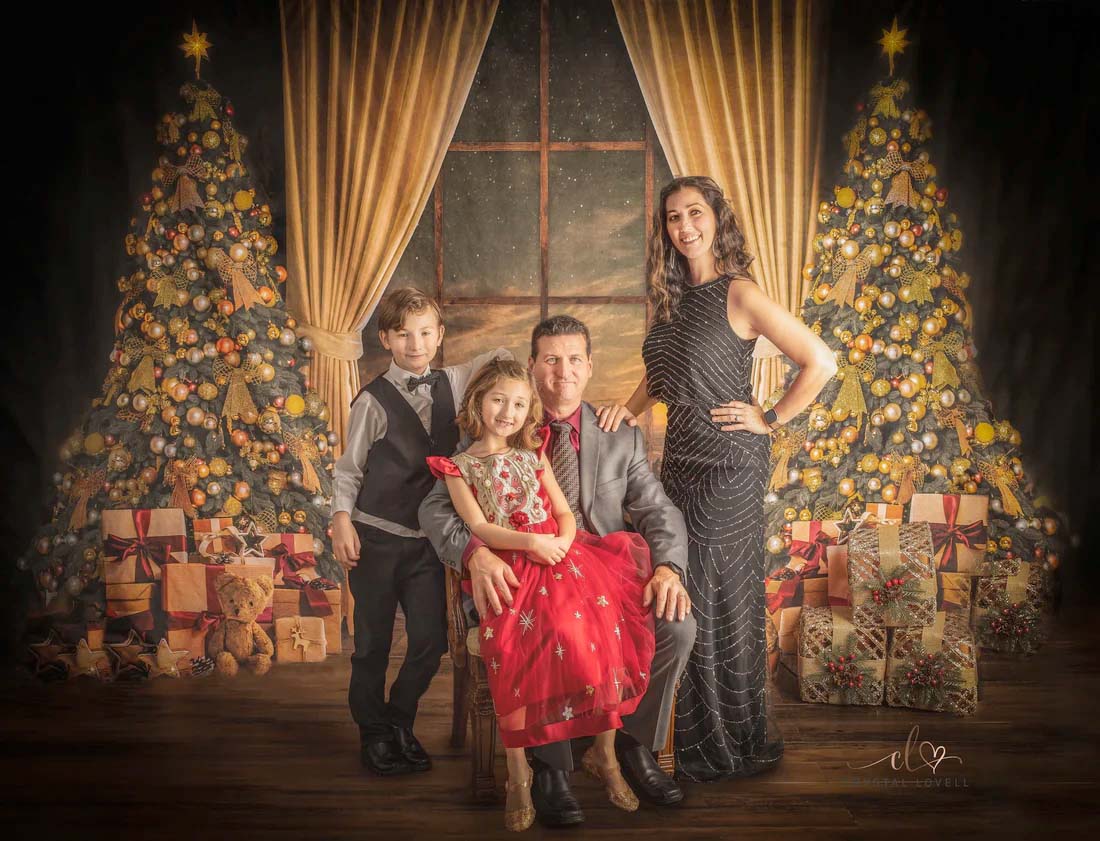 You don't have to wait until Christmas morning to show a fully decked-out tree. A tree – or two – can help create the perfect image that everyone knows is for the holidays. This type of image is perfect for cards to send to friends and family, too!
Two options to try: Pose in front of a single, oversized tree or consider using two trees to frame your family photo.
Funny Message to Santa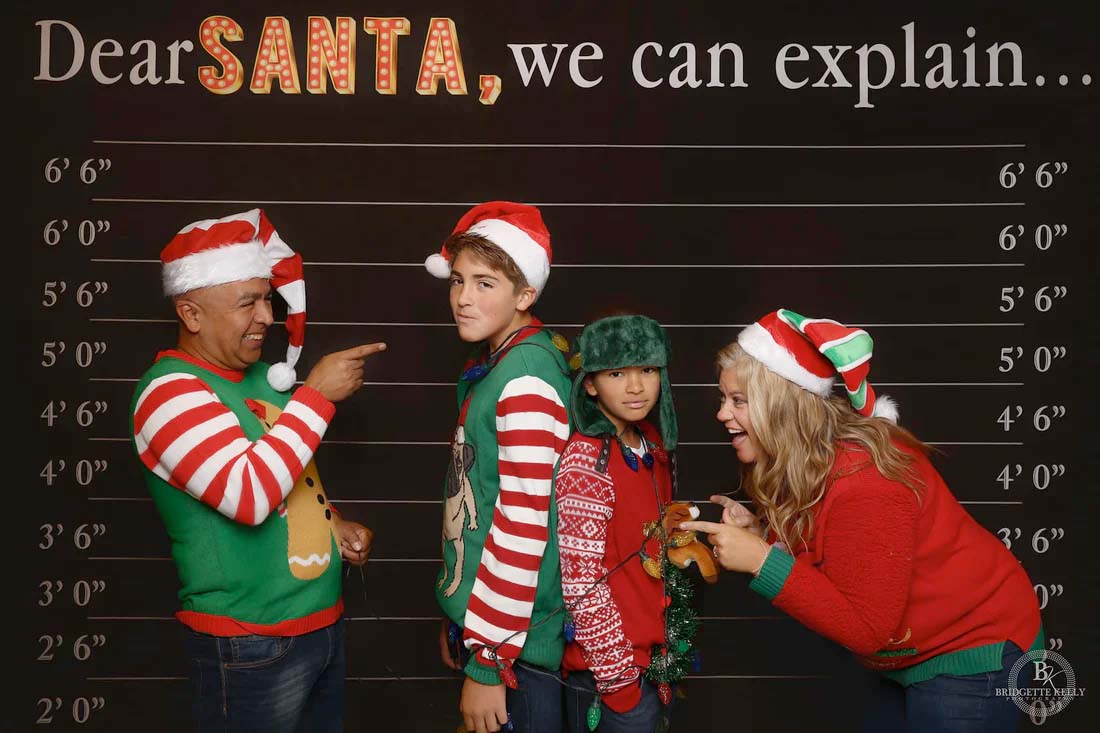 Not every Christmas photo has to be serious. Create a funny message to Santa (or friends and family) that matches your style. The right costume choices and posing can greatly contribute to the overall feel of this type of image.
One to try: Pick a fun theme and have everyone in the photo dress in a coordinated style to spur holiday smiles when you send your Christmas card or photos.
Holiday Lights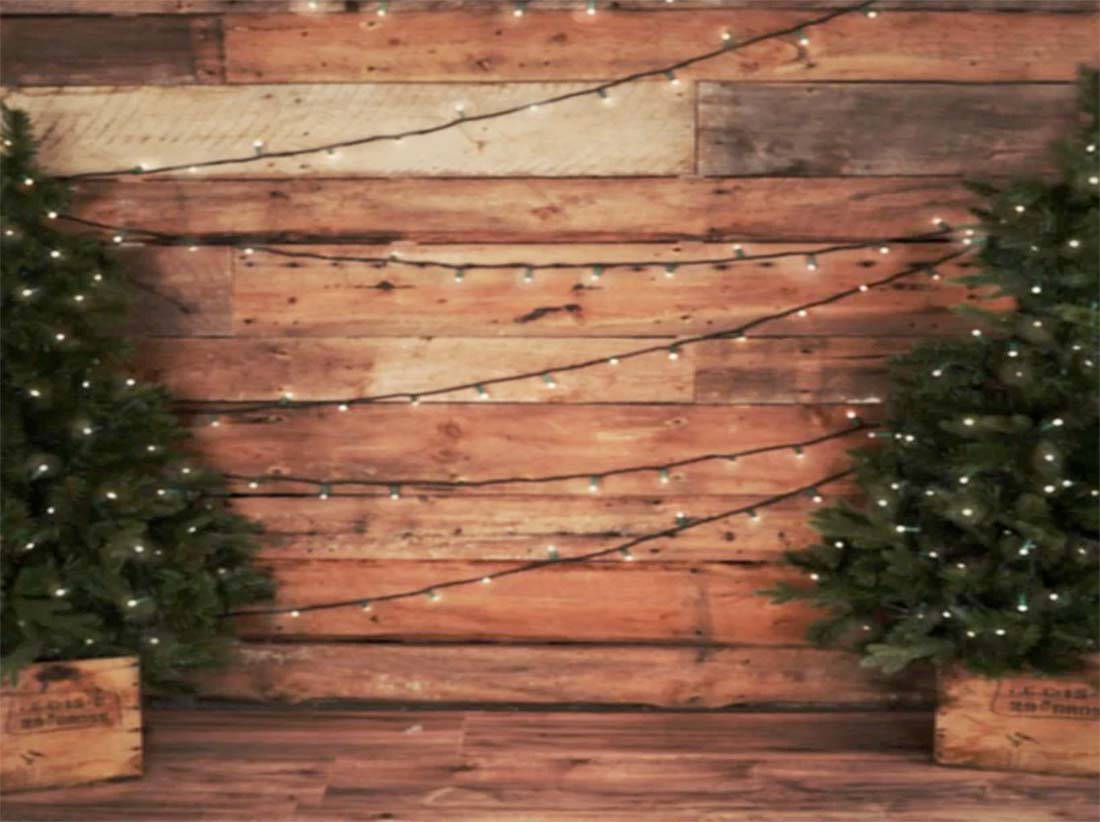 Capturing holiday lights in a natural environment can be a photo challenge for many people. Darkness isn't the easiest to take a photo in and sometimes lights can create odd spots in images. Consider a holiday backdrop with holiday rights to get the look and feel right with just a couple of clicks.
Try this: Look for a holiday lights scene that feels natural to you and use it to frame Christmas card photos. (But make sure to do it early so you have plenty of time to print, address, and mail your cards!)
Waiting for Santa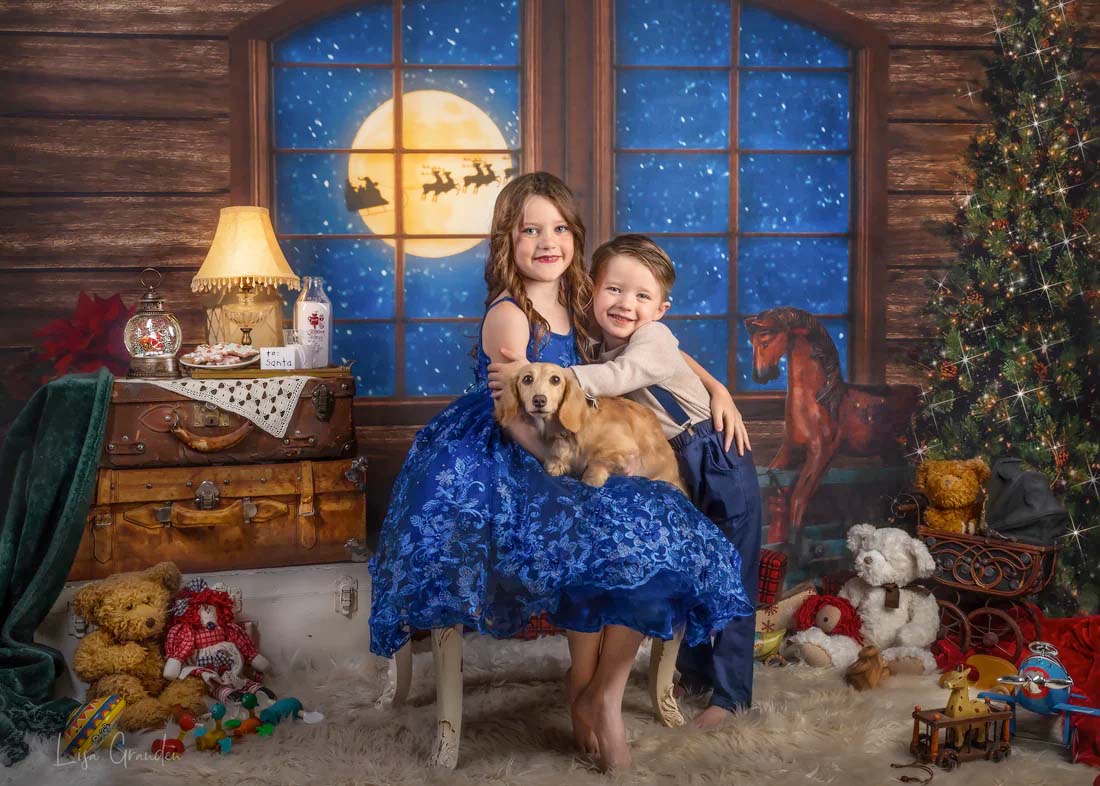 While you might snap photos of your kids with Santa at the mall, you can create a more polished "waiting for Santa" scene at home. (No jolly elf required.)
Bonus tip: A silhouette of Santa and his reindeer in the window is a perfect touch to set this scene for holiday cards with a whimsical feel.
Winter Scene (Almost Like a Christmas Card)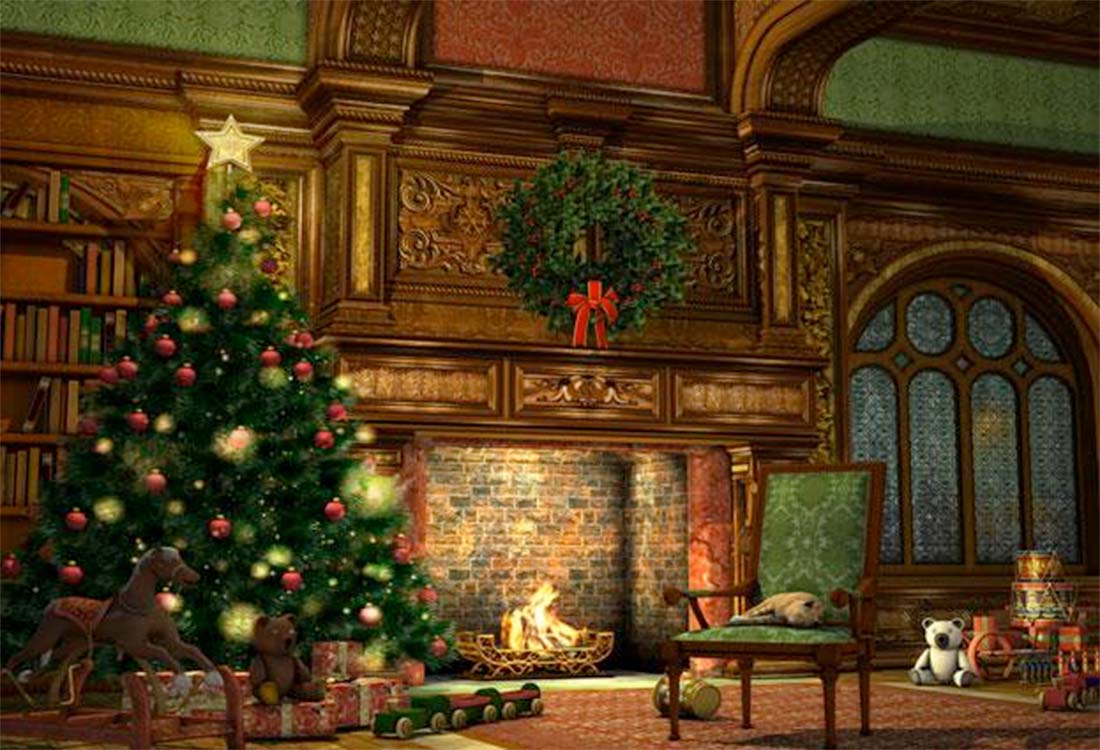 Anything with a wintertime look and feel is perfect for Christmas cards. Look for a scene or backdrop that feels cold, whether indoors or outside. Consider snow or frosty trees for an outdoor scene or a warm fireplace with cooler colors for an indoor photo.
Two things to try: Try both an indoor and outdoor scene. The contrast of cold outside and warm inside creates strong holiday vibes.
Gingerbread House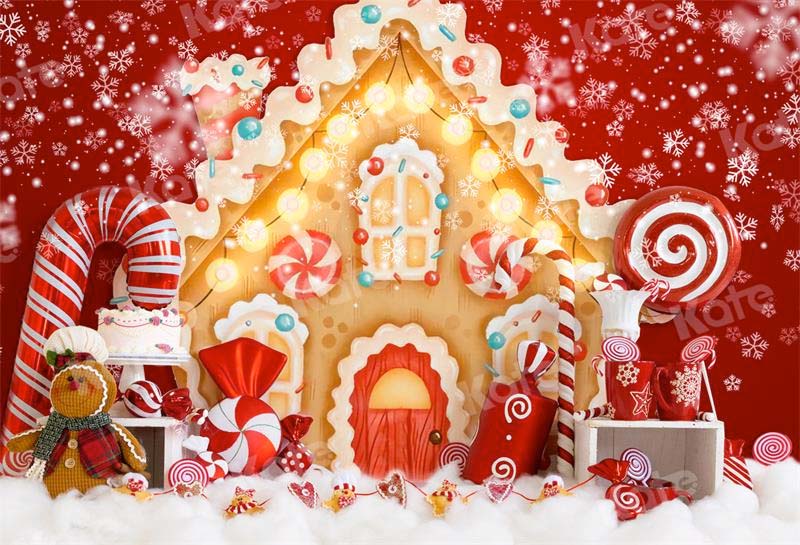 Much like creating a holiday cooking scene, a gingerbread house will almost always make you think of Christmas. An oversized gingerbread house scene is great for photos with kids or you can make these cookie-candy confections together for a more natural look for Christmas cards.
Try this: Use big pieces of bright-colored candy to help emphasize the season and make the visuals easy to understand.
Holiday Toys on Display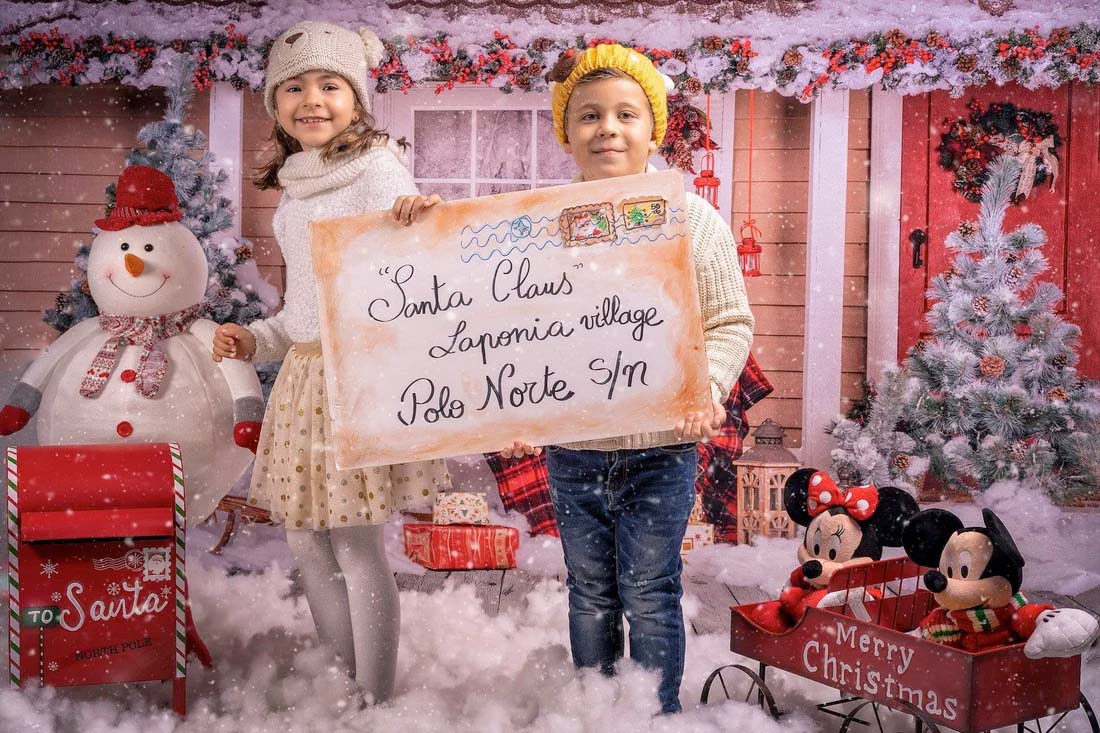 There's nothing that screams holiday like a child with a favorite toy on Christmas morning. Classic toys are what often come to mind when thinking about the right framing for holiday cards or photos.
Two things to try: Pick a favorite toy that your child already has to set the scene or a Christmas-themed stuffed animal. Another option? A red wagon is a photo favorite when it comes to creating images for holiday cards.
Snowy Nature Scene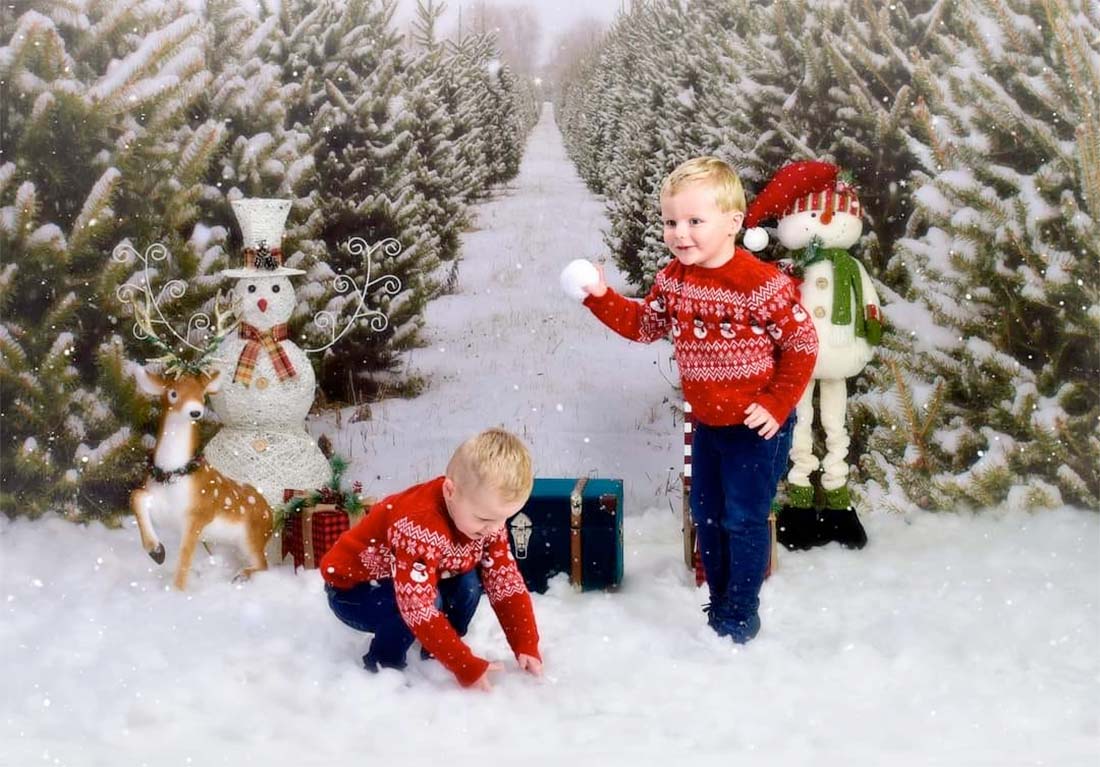 White Christmas. Let it Snow. The white stuff is commonly associated with the holiday. Use it as a theme for your photography. If you live in a warm region, fake snow is totally acceptable!
Try this: A backdrop is a good option so you can plan your photos without having to wait on the weather.
Rustic Background
A simple, modern, rustic theme is a trendy option for Christmas photography. Look for natural elements such as wood backgrounds and greenery to set the scene.
Two options to try: You can create this concept at home or use a premade background to ensure you get just the look you are going for.
Conclusion
Looking for more ideas to help compose your holiday and Christmas photos? Katebackdrop has plenty image backgrounds and prop sets to help you frame the perfect image. (Bonus: All of the images in this post are backgrounds from Kate.)
Browse the Christmas collection today.
By: Carrie Cousins
Title: 12+ Creative Ideas for Your 2022 Christmas Photography
Sourced From: designshack.net/articles/trends/creative-ideas-for-your-christmas-photography/
Published Date: Thu, 17 Nov 2022 06:00:48 +0000
Did you miss our previous article…
https://www.webdesignhawks.com/?p=13677