Drawing comic book-style pop art can be quite a difficult process, even for experienced graphic designers.
But that's okay because as a designer you don't have to be good at everything. You just need to work smarter and find ways to get things done faster. Like learning to use Photoshop actions.
With Photoshop comic book effects and pop art actions, you can instantly give your graphics, photos, and artworks a comic book look and feel.
Today, we bring you some of the best pop art and comic book Photoshop actions you can use to achieve that goal. These actions are easy to use and work perfectly with all kinds of design projects. Grab a few actions from the list and start experimenting.
Pop Art Photoshop Actions
This Photoshop actions pack will allow you to easily turn photos into pop art in just a few clicks. It features a collection of professional PS actions that create professional pop art effects with non-destructive and customizable designs. There are 20 different actions included in this pack with unique pop art looks.
Retro Comic Book Photoshop Action Kit
This is a complete bundle full of templates and effects made just for designers working with comic book-style designs. It includes everything you need to make comic book effects, graphics, and scenes. In addition to the comic book Photoshop actions, the pack comes with comic book frame templates, speech bubbles, sound effects, mockup templates, and more.
Hope Pop Art Effect Photoshop Action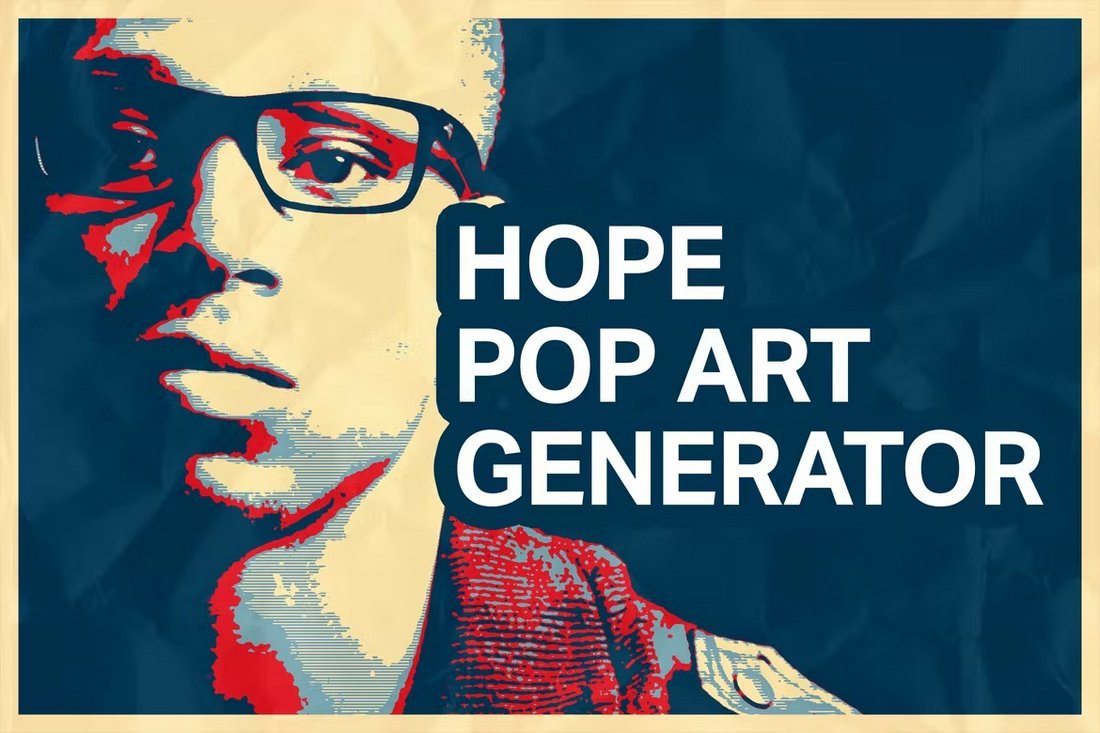 If you remember Barack Obama's presidential campaign then you probably remember his hugely popular "Hope" posters and banners that featured an amazing pop art effect. This Photoshop action features a pop art effect inspired by that same design. It will work best with portrait photos.
Comic Effect Oil Paint Photoshop Actions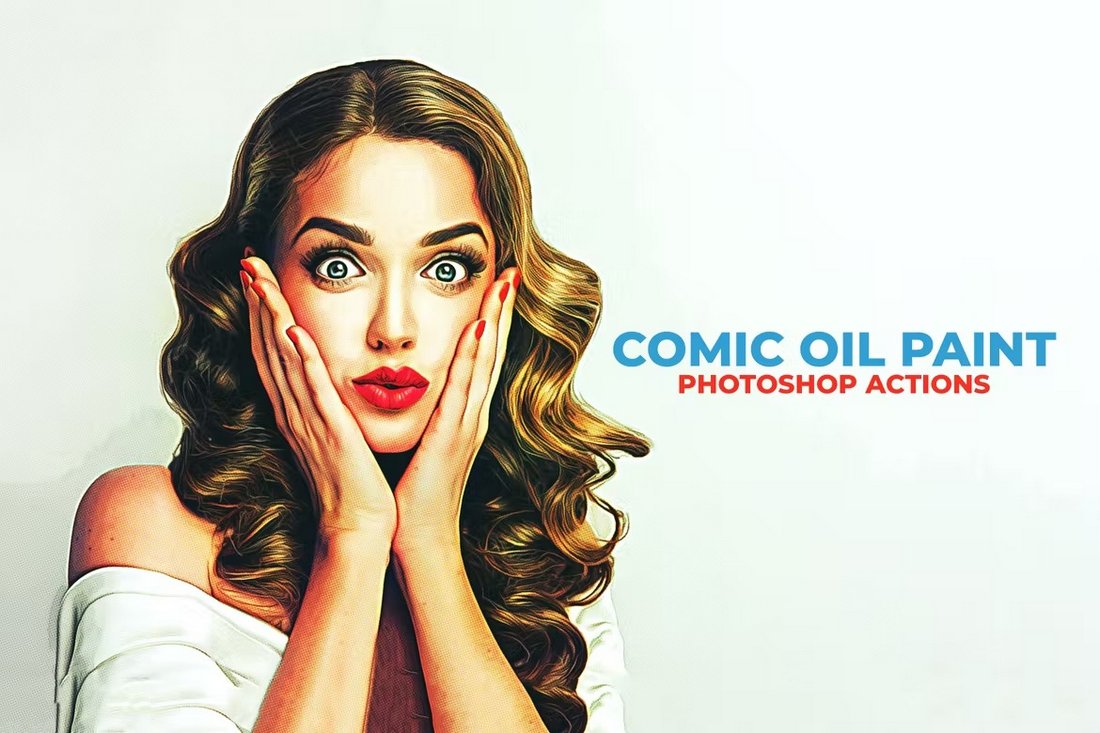 Another cool Photoshop action that mixes a comic book effect with an oil painting look to create a unique comic book-style design. This Photoshop action comes in 10 different variations with professional looks for your portrait photos and graphic designs. Each action works with just one click and allows you to customize the effect as well.
Comic Book Text Effects for Photoshop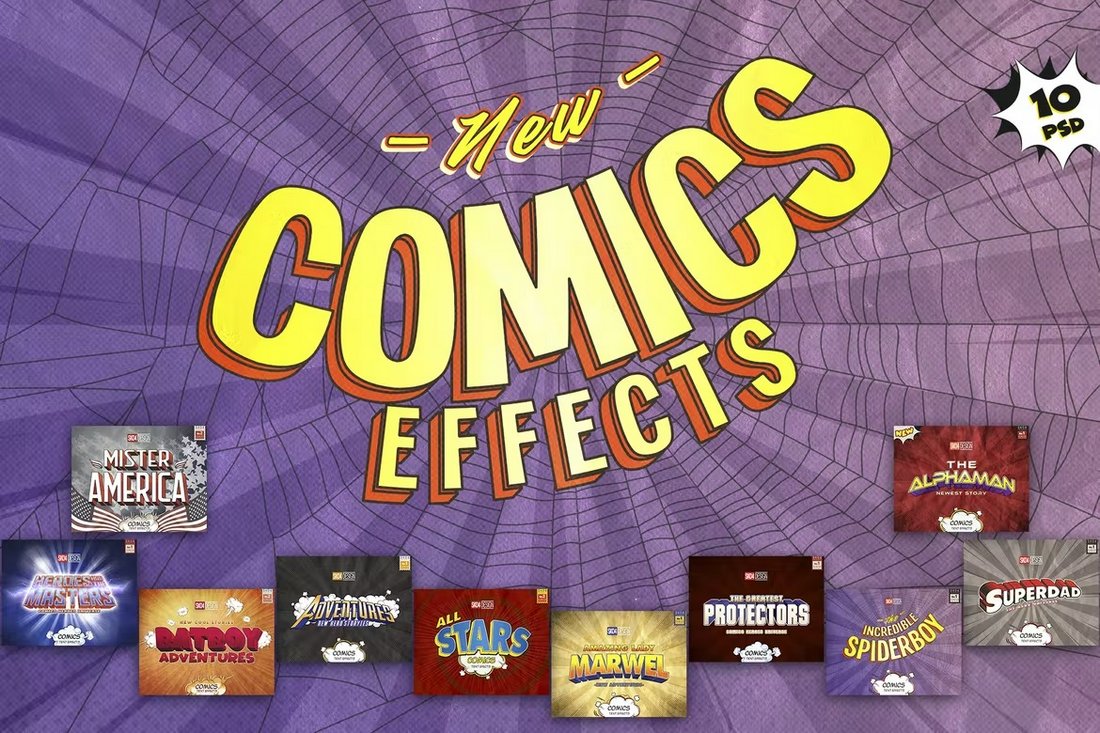 Technically, this is not a Photoshop action. This is a bundle of 10 stylish comic book text effects you can use to give your text a comic book look and feel. It includes PSD templates with smart objects for easily editing the files to add your own text. There are ASL Photoshop layer styles as well.
Free Comic Book Effect Photoshop Action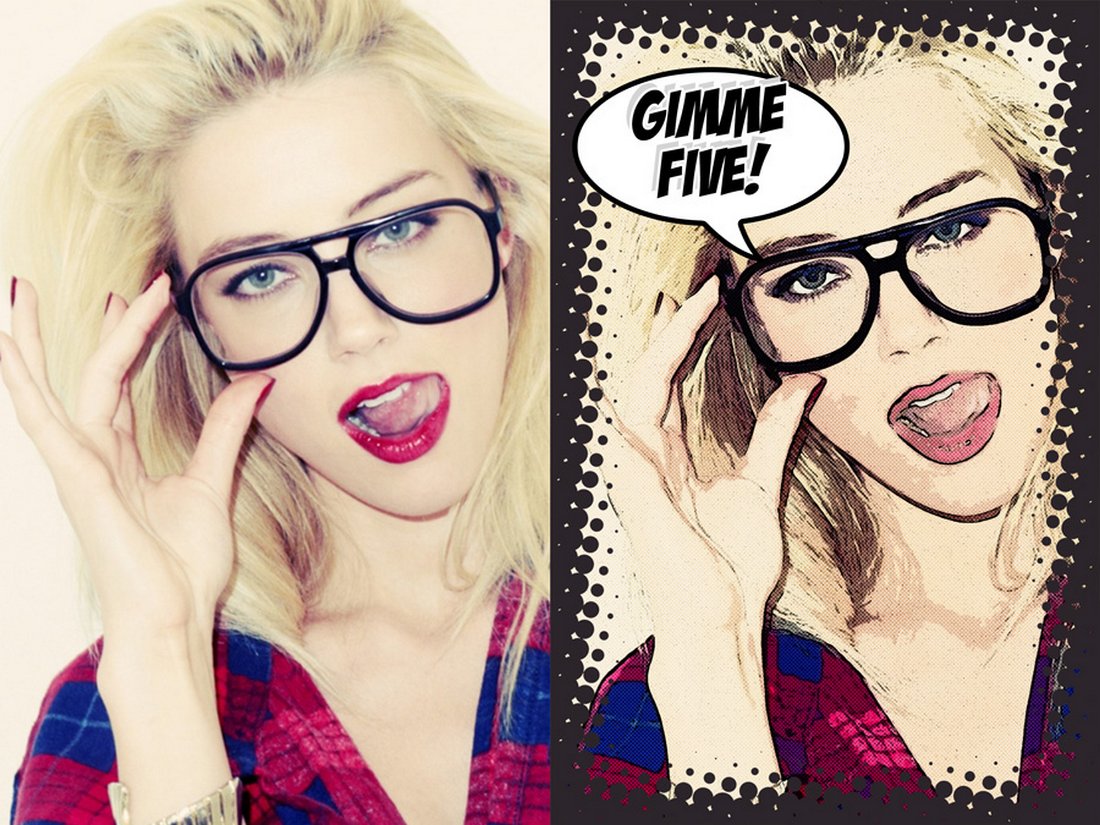 This is a free Photoshop action you can use to create a high-quality comic book effect for portrait photos. It's a beginner-friendly action that works without any additional work. You can use the action with one click.
Free Pop Art Photoshop Action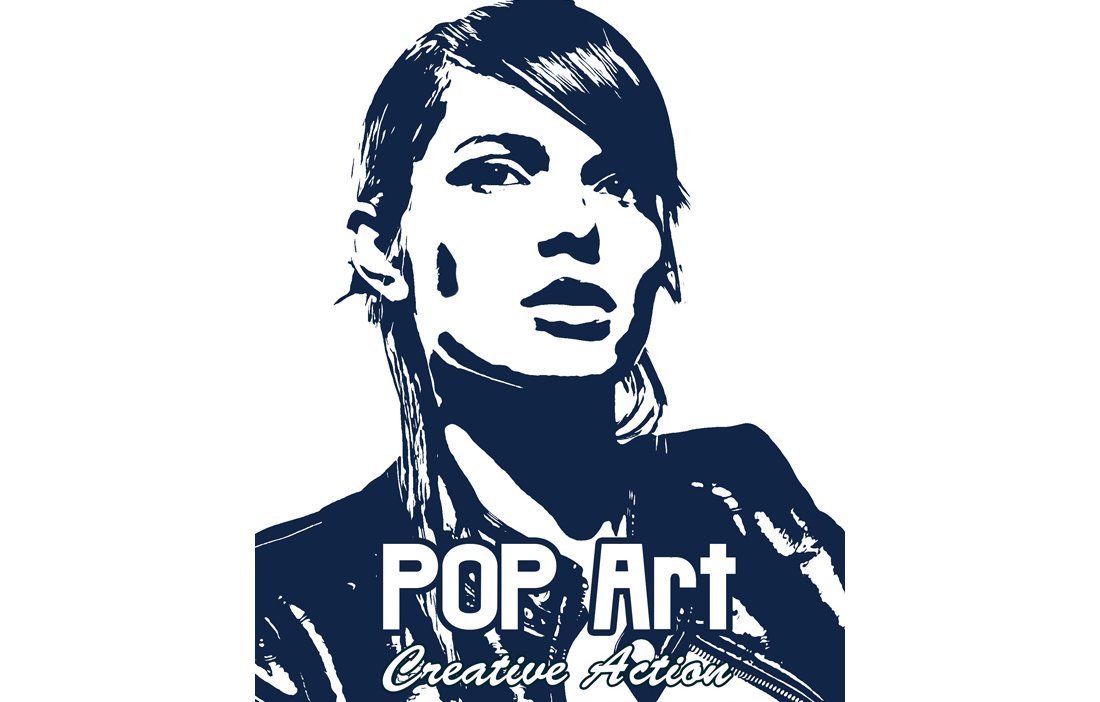 If you want to create a strong pop art effect for your photos, this free Photoshop action will come in handy. The effect looks even better when you use halftone and gradient backgrounds.
Comic Book Effect Photoshop Action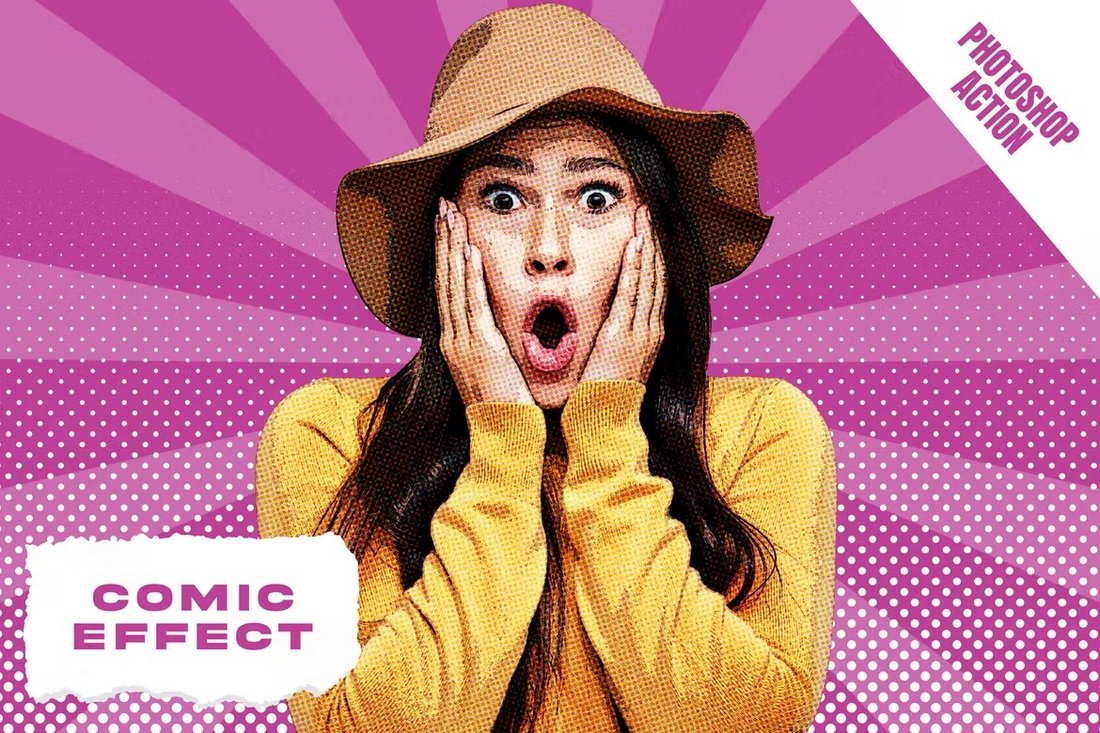 Creating classic comic book-style effects will be effortless when you have this Photoshop action at your side. It especially works great for generating comic-style graphics and illustrations for various designs. But it works well with portrait photos as well.
Modern Pop Art Effect Photoshop Action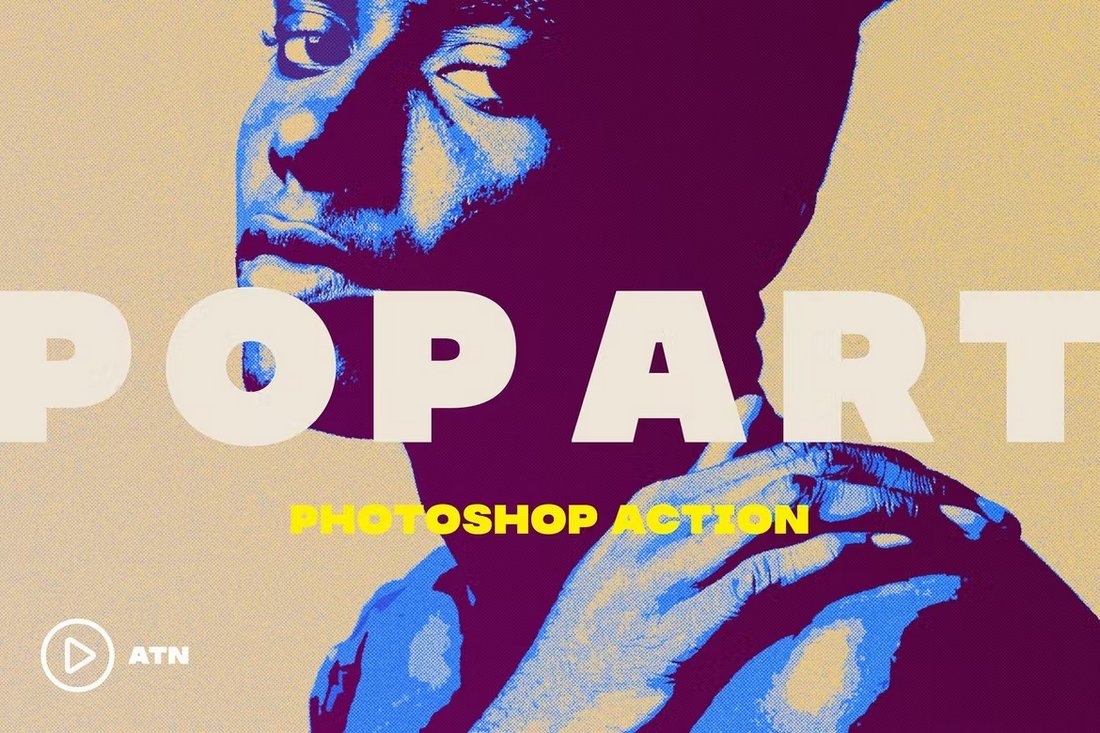 This Photoshop action allows you to create pop art graphics with a unique and modern touch. It features a strong effect that comes in 3 posterization options. You can also choose from 40 different gradients to achieve the perfect look for your pop art designs.
VectorArt Pop Art Photoshop Action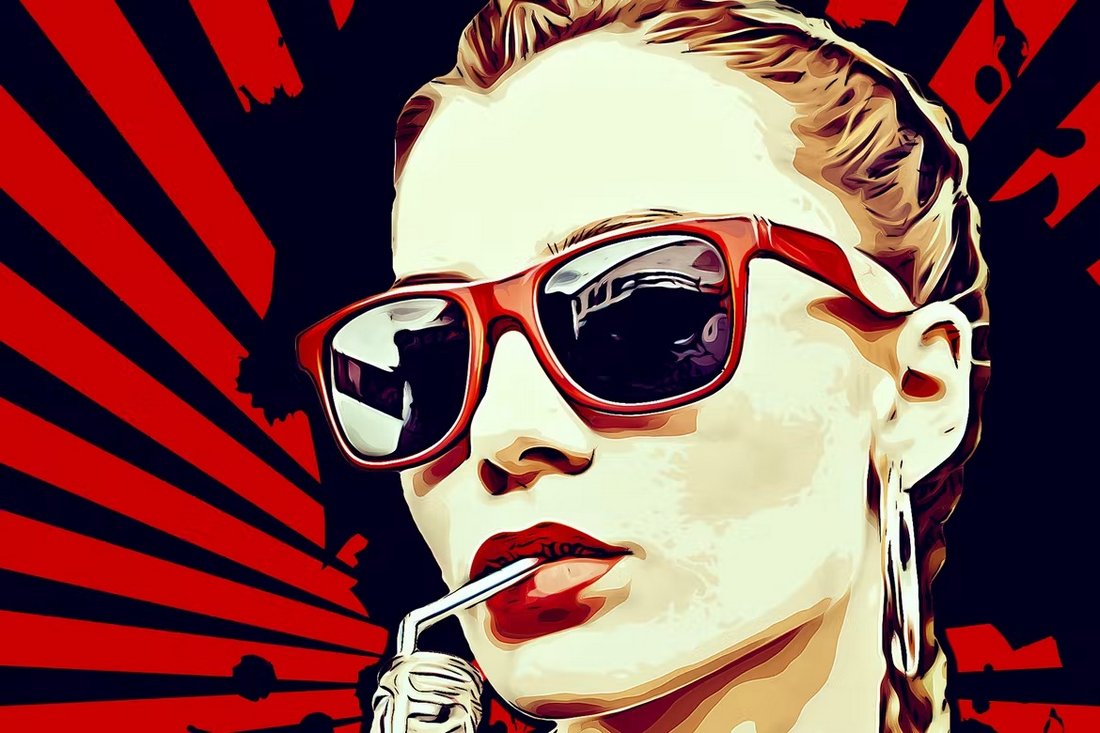 Using this Photoshop action, you can create pop art-style vector arts using photos and graphics. The action is very easy to use and it creates a layered result for customizing the effect to your preference. It also includes 40 different color presets to choose from.
Photoshop Comic Book Effect & Action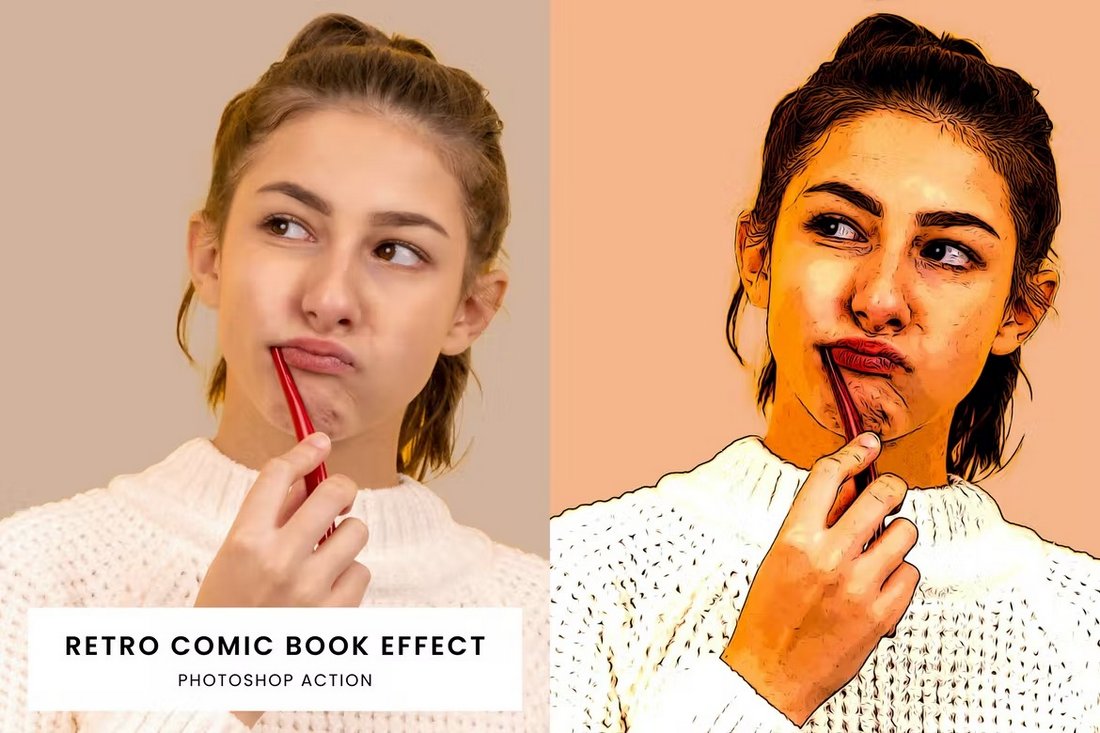 If you're looking for a simple comic book effect to make your portrait photos look more creative and retro, this Photoshop action will come in handy. The action lets you can easily create a simple comic book effect. It works with Photoshop CC.
Halftone Comic Book Photoshop Actions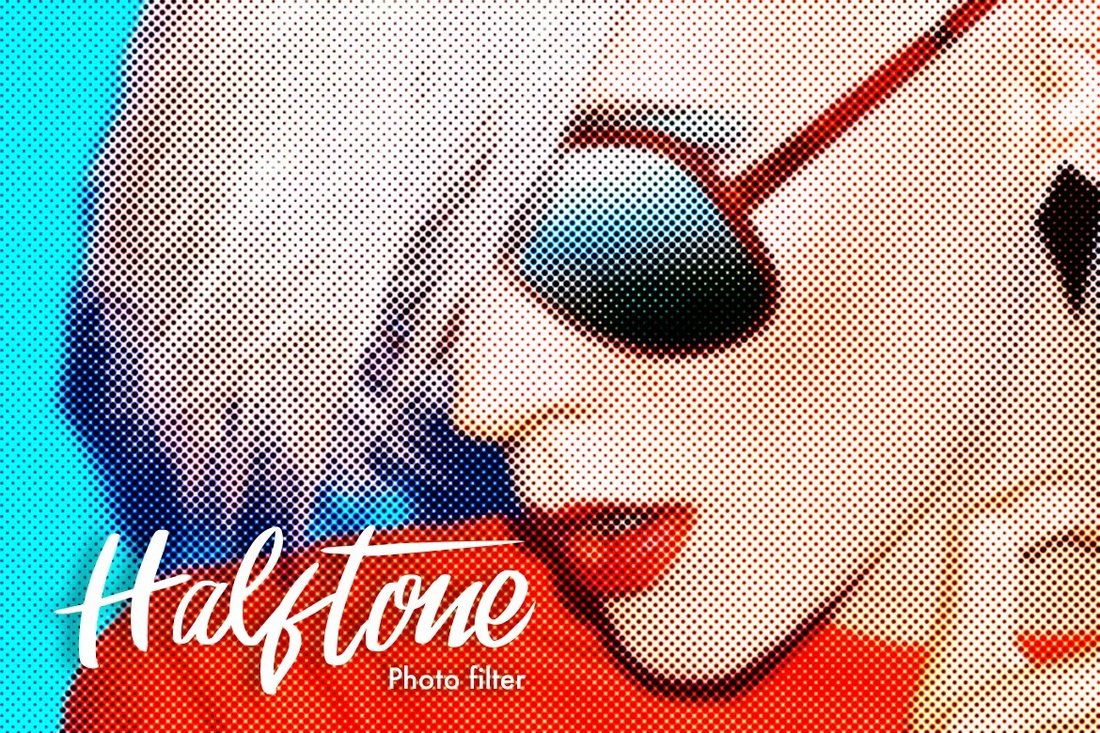 With this Photoshop action, you can create a halftone look for your photos and illustrations to make them look more like a scene out of a comic book. This style of halftone effect is commonly seen in vintage comic books. So this action is perfect for all kinds of vintage design projects.
Free Modern Pop Art Effect PS Action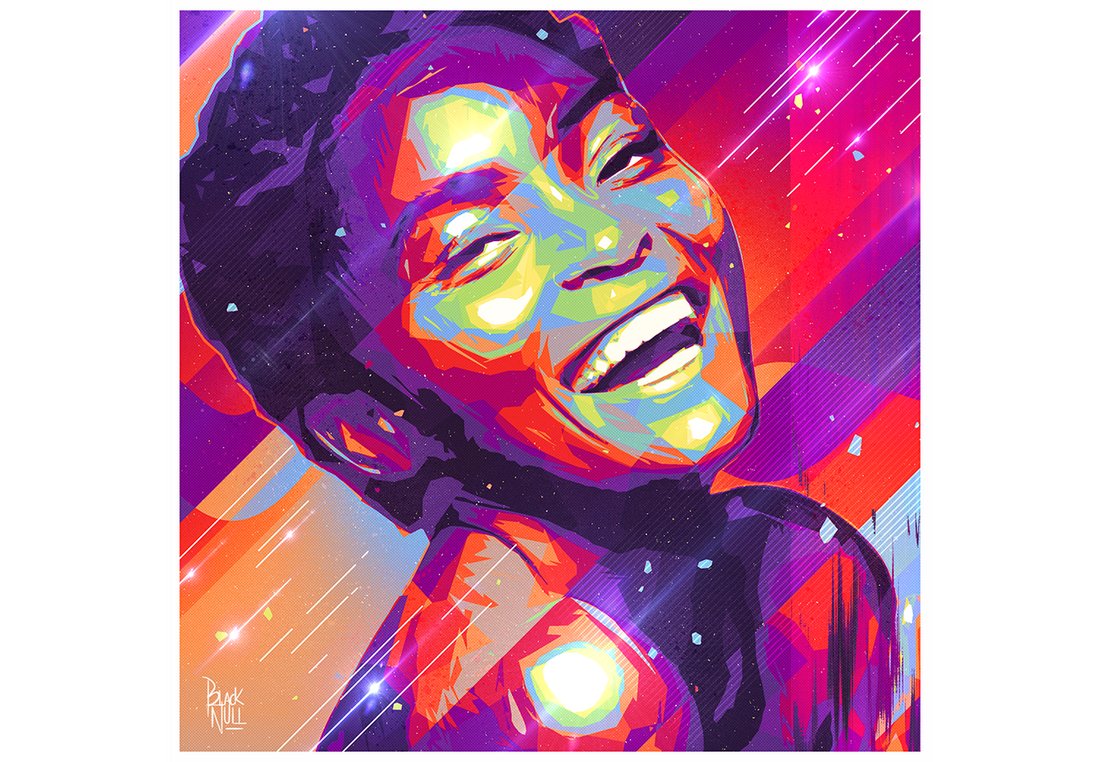 A unique Photoshop action that completely turns your photos into modern art. It makes your photos look extra colorful and vibrant. And you can use it as a pop art effect as well.
Free Retro Engraving Comic Book Effect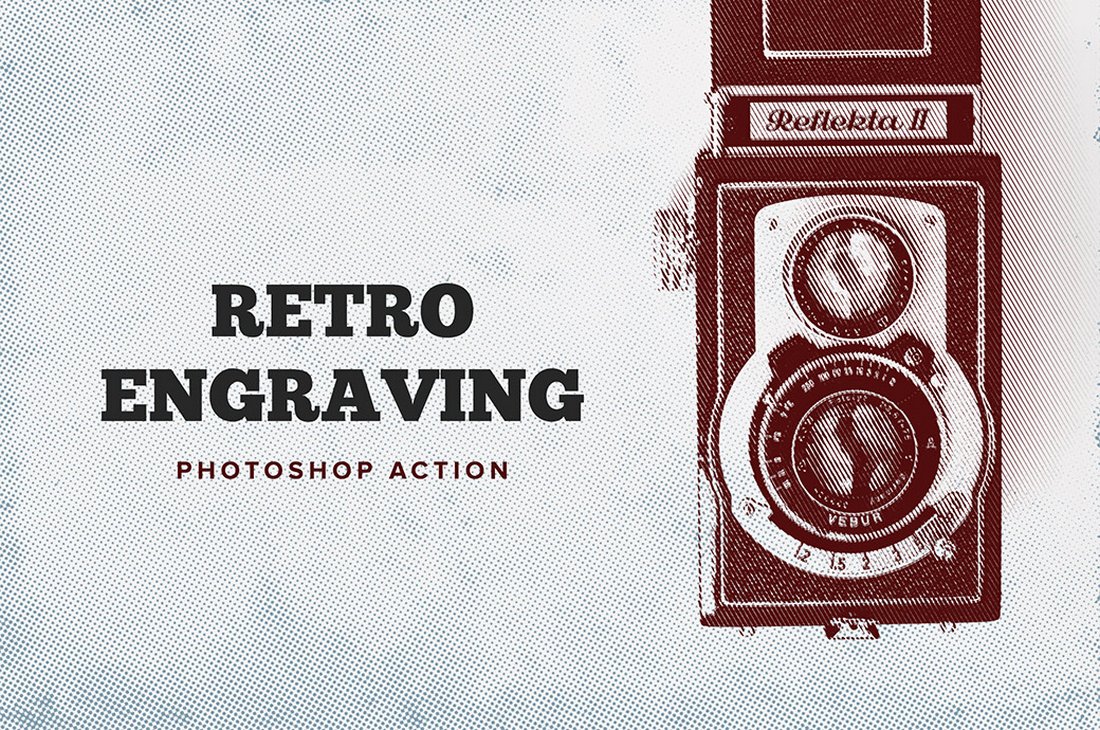 This free Photoshop action allows you to easily create an engraving look for your photos. It's great for giving a vintage comic book look to your portraits as well as outdoor landscape photos.
4 in 1 Comic Book & Vector Art Photoshop Actions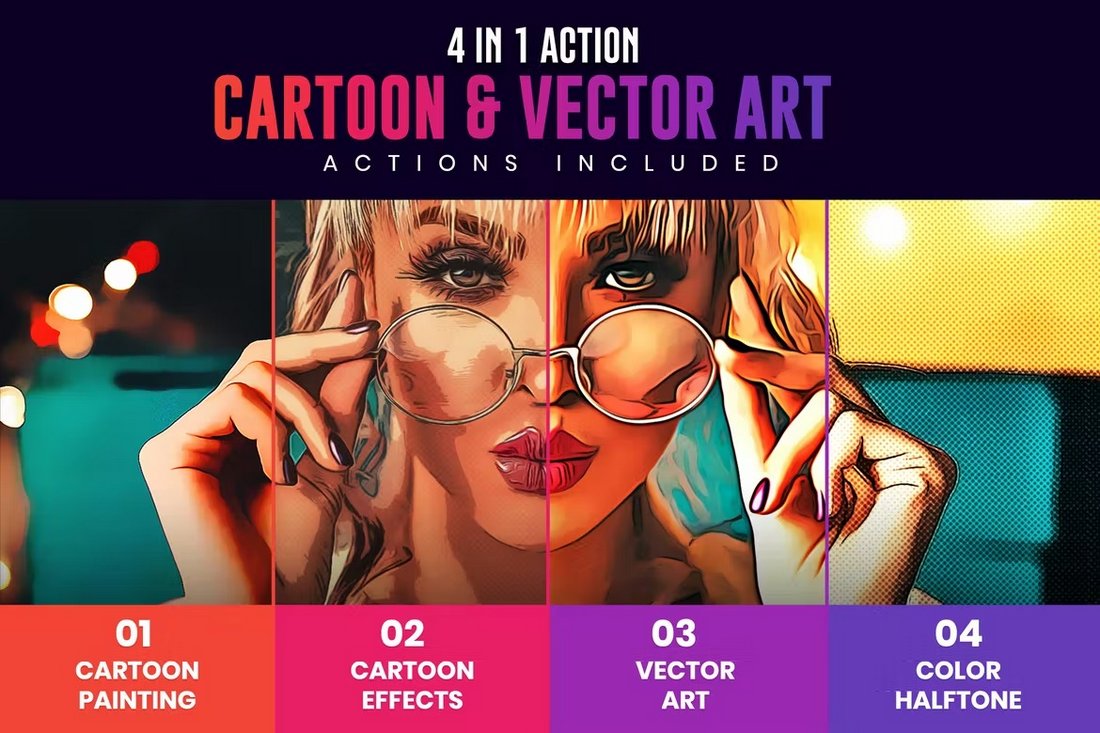 This is a collection of cartoon-style vector art Photoshop actions that you can also use to create comic book-style effects. It includes 2 different cartoon effects, vector art effect, and a halftone effect that looks quite similar to comic book designs. All of these effects are perfect for portrait photos and various other graphics.
Paintone Pop Art Photoshop Action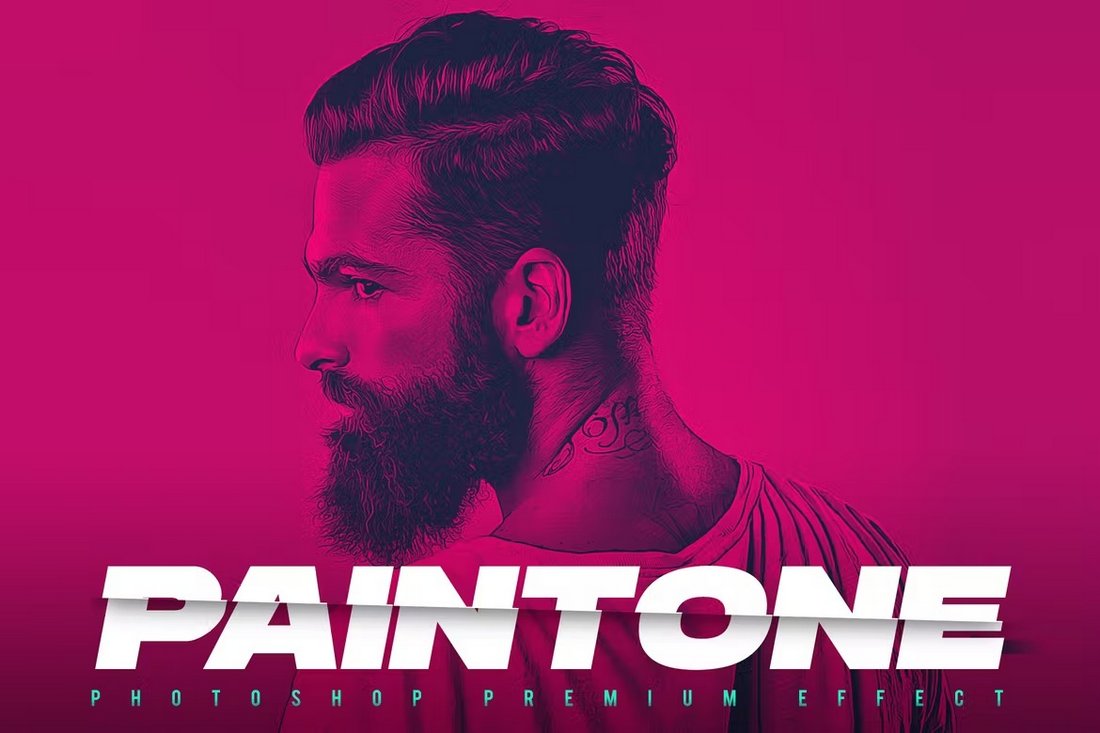 Even though it's not the classic pop art effect, the duotone effect is also a great approach you can take to create a modern pop art-style design. This Photoshop action allows you to create non-destructive and fully editable duotone color effects with just a few clicks.
Pop Art Photo Effect for Photoshop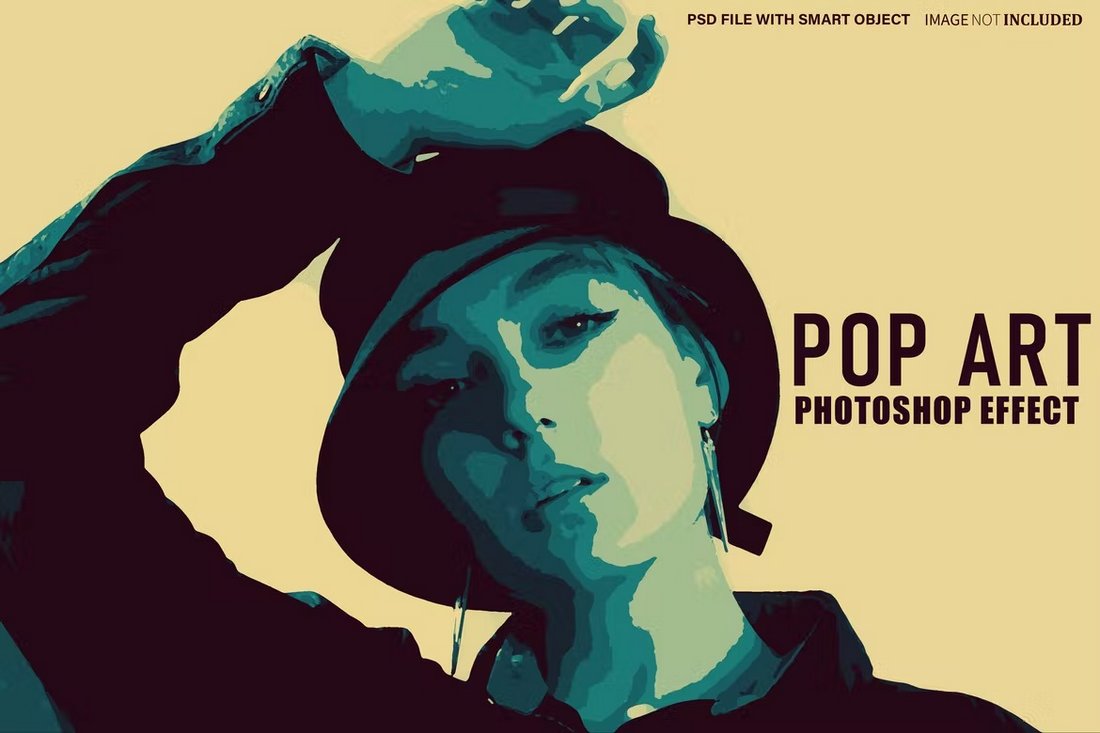 This is not a Photoshop action but it's a fully customizable PSD template that comes with a pop art effect. You can simply edit the PSD file to add your own photos into the template using smart objects to instantly turn your photo into a pop art graphic.
Classic Comic Book Photoshop Action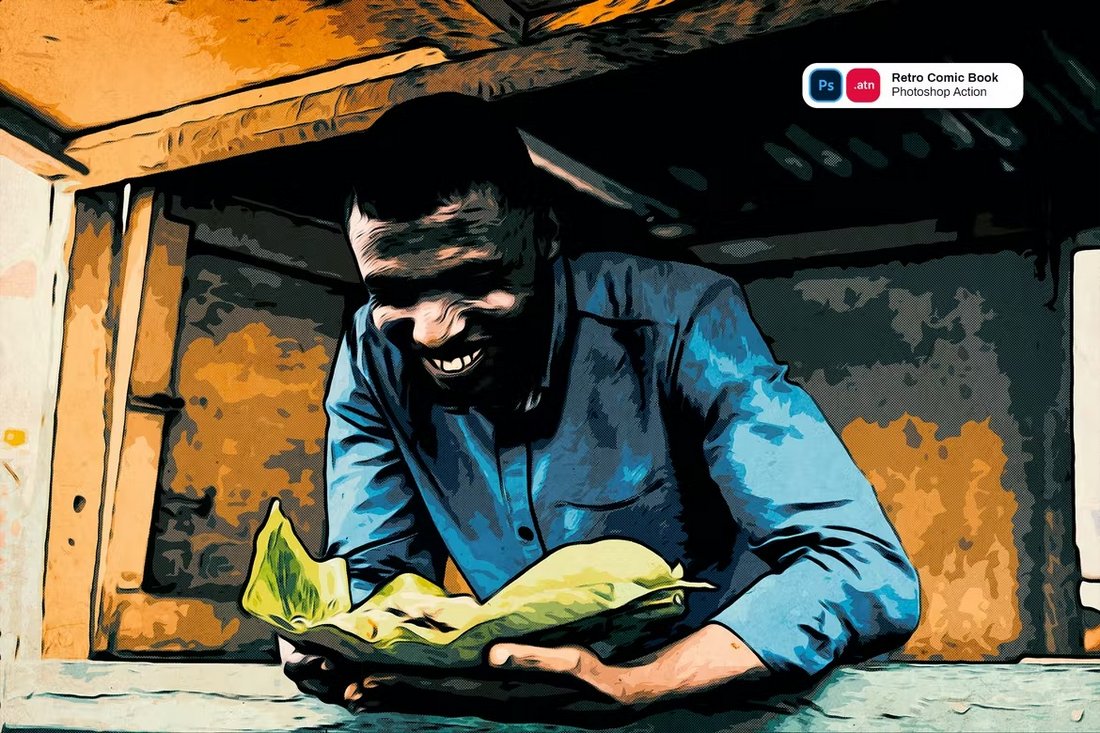 You can use this Photoshop action to create the same classic comic book look from retro comics. It creates a customizable comic book effect that works well with photos as well as graphics and illustrations. The action also comes with matching old paper patterns.
Modern Art Photoshop Action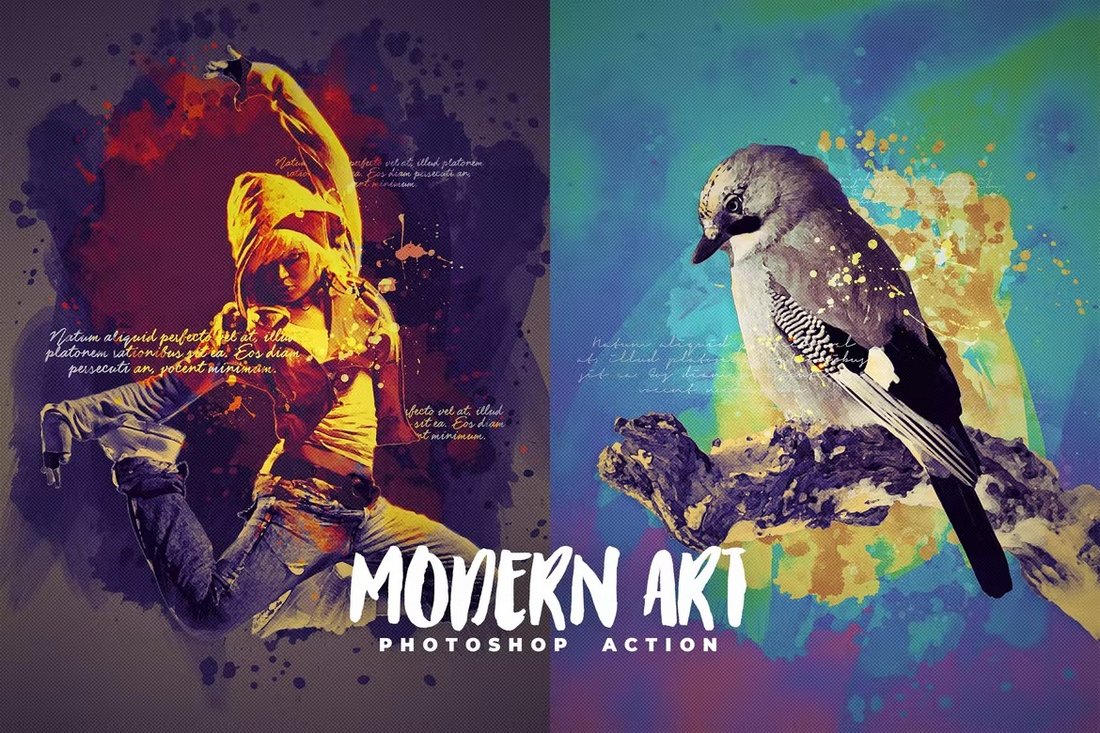 Take your pop art designs a step further by using this Photoshop action to turn them into modern art. This PS action features a sophisticated effect that gives your photos a colorful modern art look. It includes 40 color presets to let you create different styles of looks.
Free Tricolor Pop Art Effect for Photoshop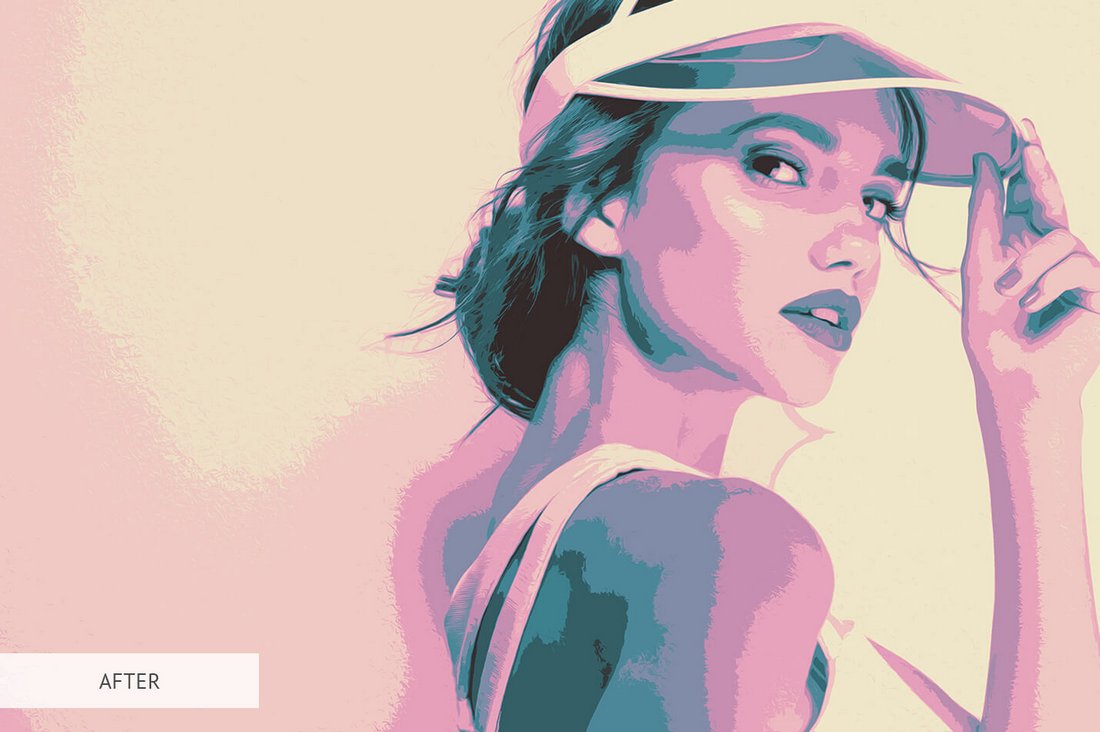 Using this Photoshop action, you can create a cool pop art effect that uses three colors. It works great with close-up portraits. And you can download it for free.
Free Photoshop Comic Book Effect PS Action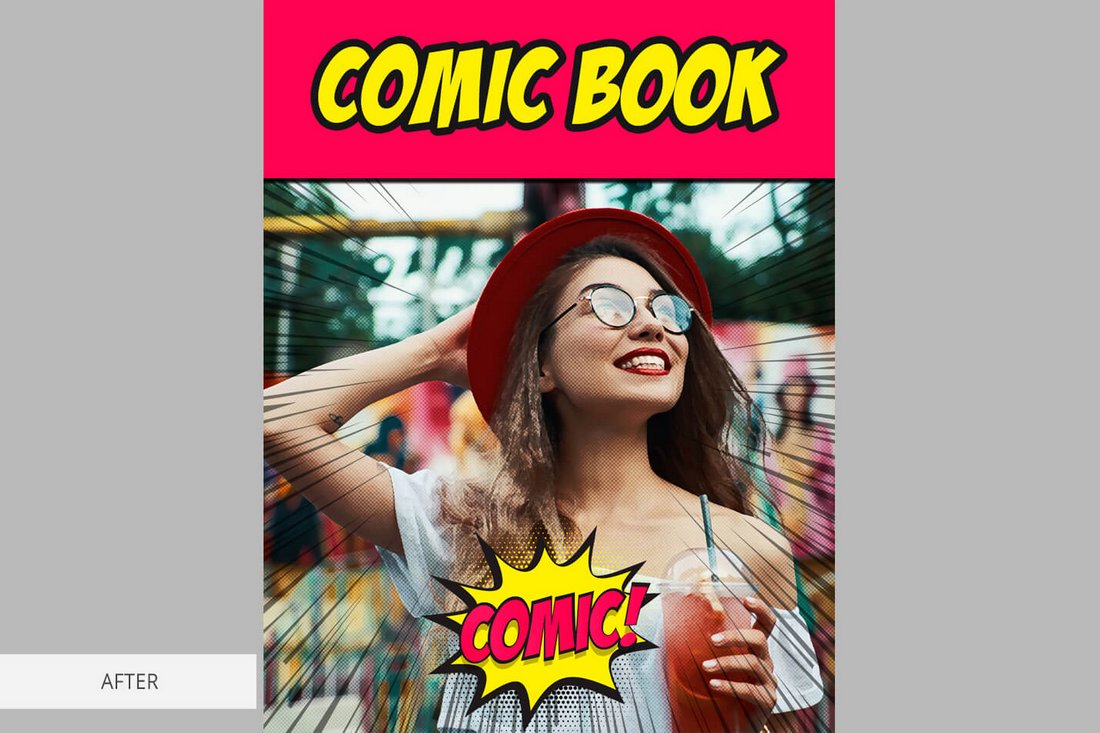 Grab this free Photoshop action to give your portrait photos and selfies a simple comic book look. It allows you to turn your photo into a page from a comic book. It creates the effect without completely changing the colors of the photo.
Vectorial Comic Book Effect Photoshop Action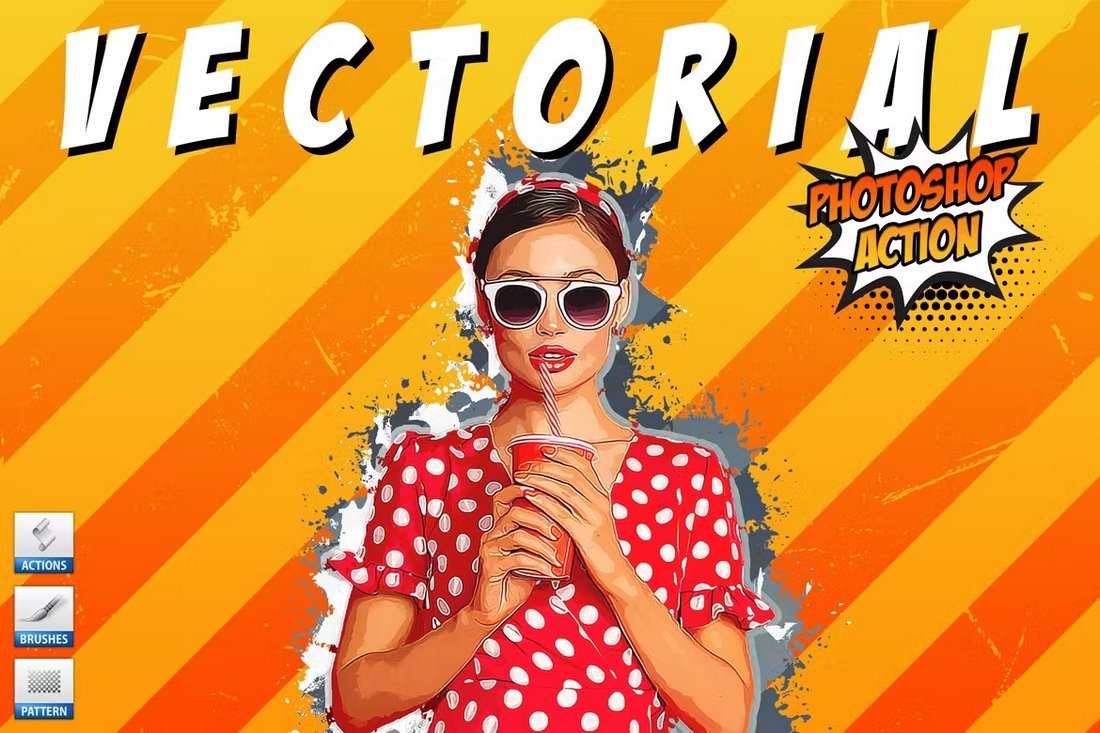 This Photoshop action is perfect for transforming your photos into vector art. It's also great for giving your photos a comic book look and feel. It comes with editable vector backgrounds and 10 color effects for customizing the graphics to your preference.
Vector Art Photo Effect PSD Template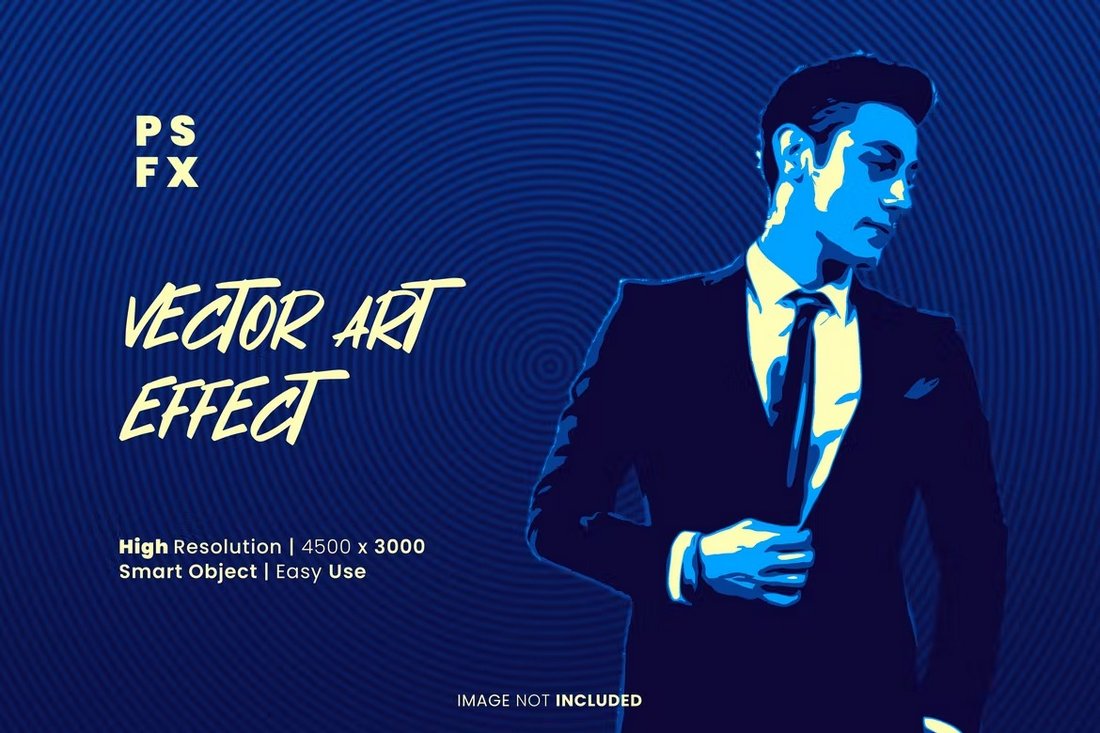 This is a Photoshop template for easily creating a pop art-style effect for your designs. It works perfectly for portrait photos and graphics. You can edit the smart object layer for placing your own images in the template with just a few clicks.
How to Make Pop Art in Photoshop
There are many different ways you can create pop art effects in Photoshop. For best results, we recommend that you use a Photoshop action made by a professional.
But, if you're looking to create a simple pop art effect, follow this trick: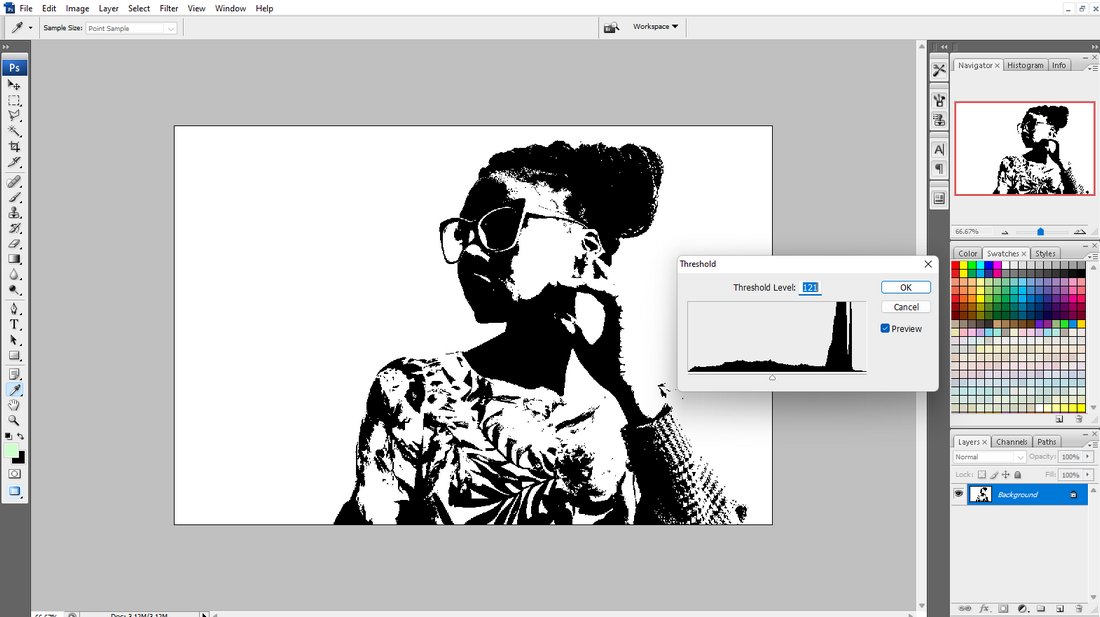 Open your image in Photoshop. And then in the Image menu go to Adjustments > Threshold.
Now use the slider in the Threshold window to adjust the effect to your preference. Click OK when done. And clean out the image to get rid of any excess parts if necessary.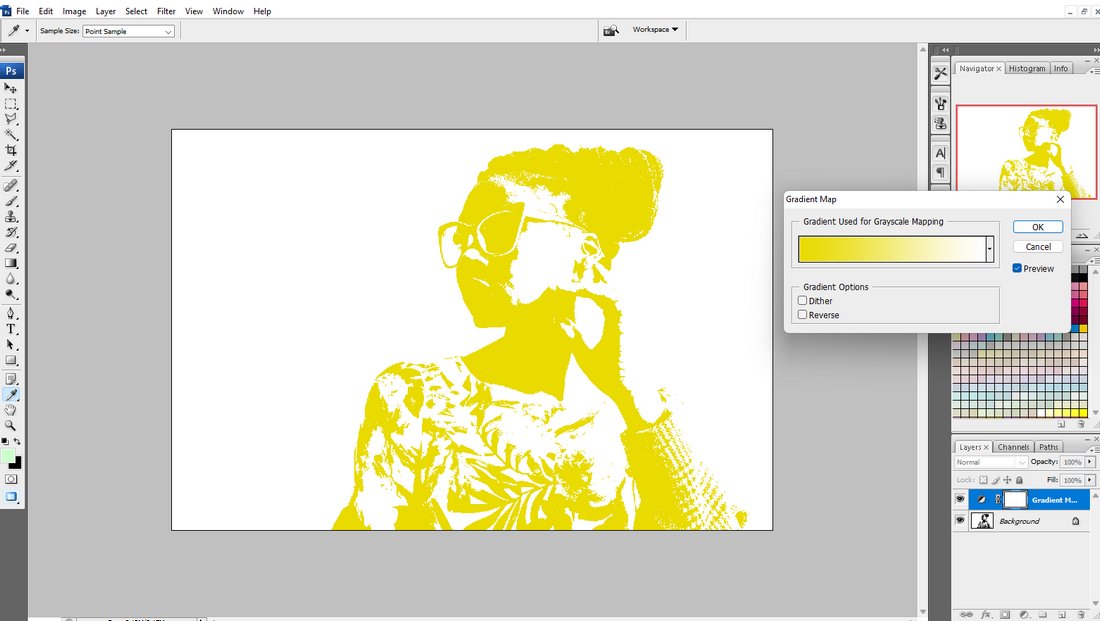 Then go to the Layers menu and over to New Adjustment Layer > Gradient Map. Click OK. Now you can change the color of the gradient to create your pop art-style effect.
This is just a quick way to create a simple pop-art effect. You can follow this YouTube tutorial for a more advanced lesson.
Be sure to check out our other Photoshop actions collection.
By: Roshan Perera
Title: 20+ Best Comic Book Style Photoshop Actions (+ Pop Art Actions)
Sourced From: designshack.net/articles/inspiration/comic-book-pop-art-photoshop-actions/
Published Date: Sat, 18 Jun 2022 13:00:19 +0000