The font you choose for any horror-related project holds a lot of weight – both metaphorically and quite often physically on the page too. The fun you can have with typography design when it comes to horror is immense, because this is one theme that is far more extreme than most and can be handled accordingly.
Horror demands attention, aims to make your heart beat ever quicker in your chest and fill you with a range of emotions from fear, anxiety and stress, to sadness, strength, shock, mystery and more.
As a design theme it is the worst and the very best and there is no shortage of great fonts to help you conjure up the emotion you're searching for.
In this article we've rounded up the best horror fonts we've found lurking in the dark for your scary projects.
Sorrow – Horror Font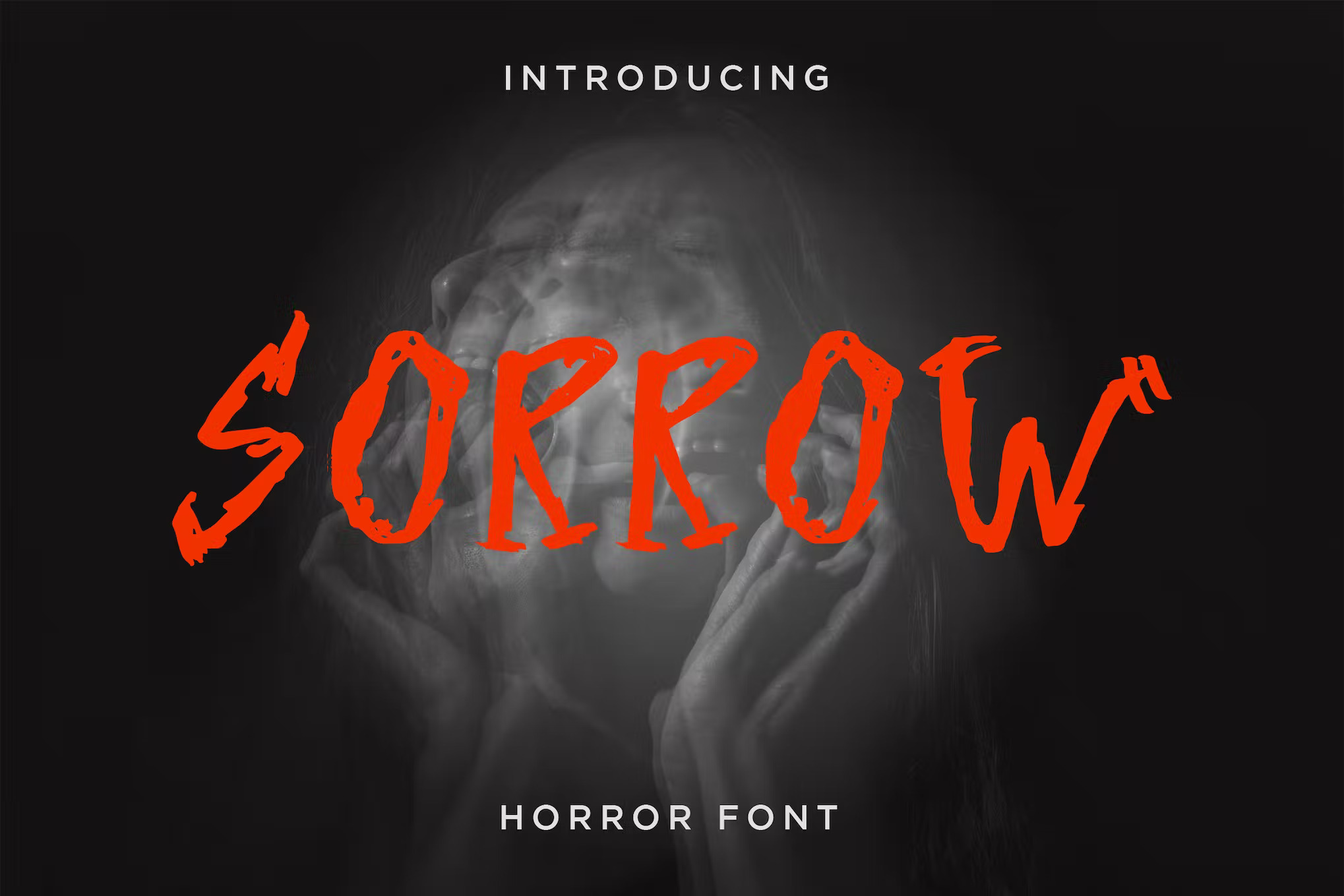 This scary text font is enough to chill the blood—or at least enough to drive traffic to your scary-good online deals in the fall. Sorrow is great for physical promotions too. Thanks to its large size, it's the perfect display font for posters.
Deep – Horror Font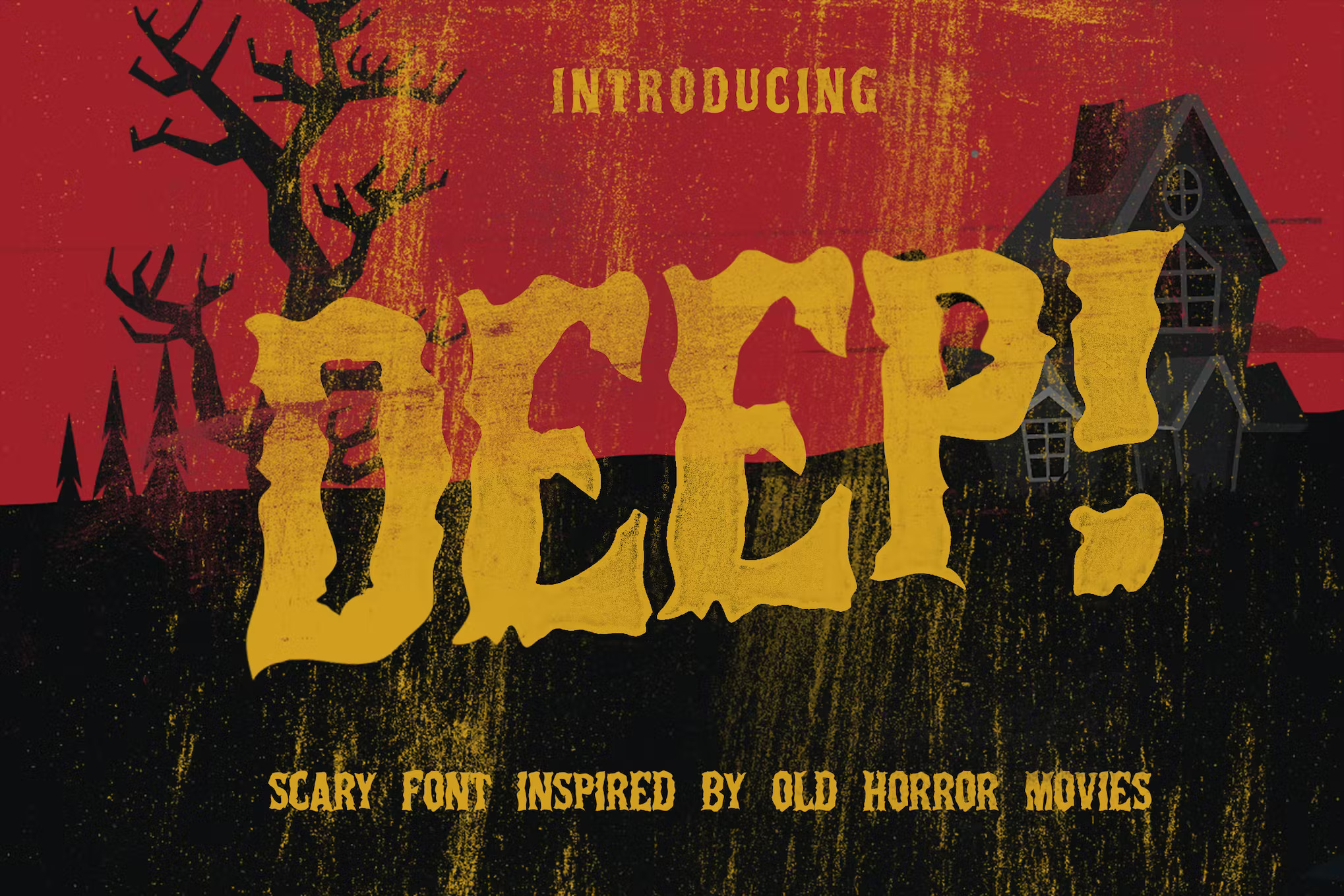 Deep is a scary font inspired by old horror movies. It comes in regular and italic versions, and is very suitable to use for logos, name tags, handwritten quotes, product packaging, merchandise, social media, greeting cards, t-shirt designs, and other clothing products.
Dead Night – Scary Font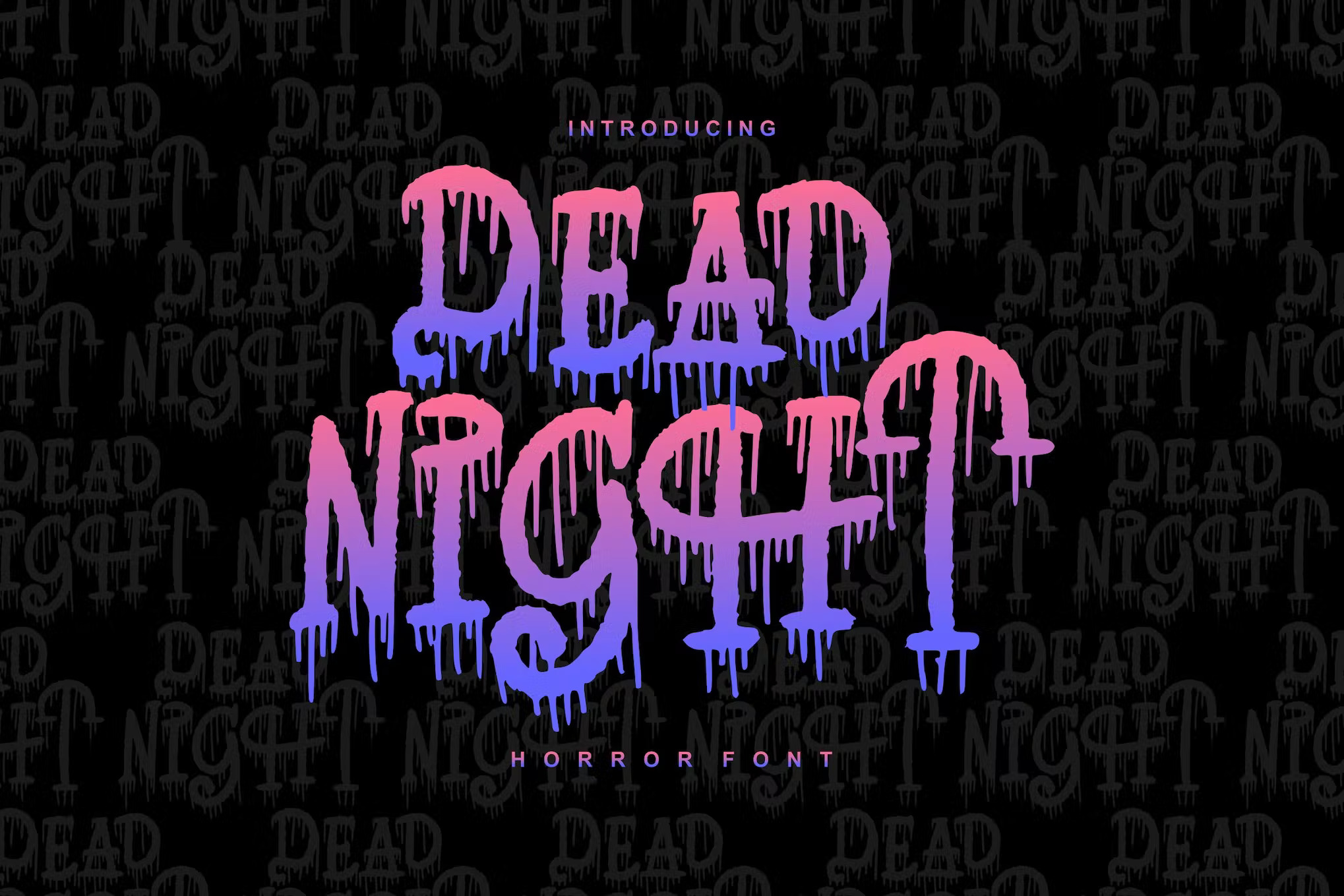 Dead Night is a horror font with a calligraphy style that will look beautiful on invitation cards, greeting cards, branding materials, business cards, quotes, posters, and more!
Death Stinger – Scary Halloween Font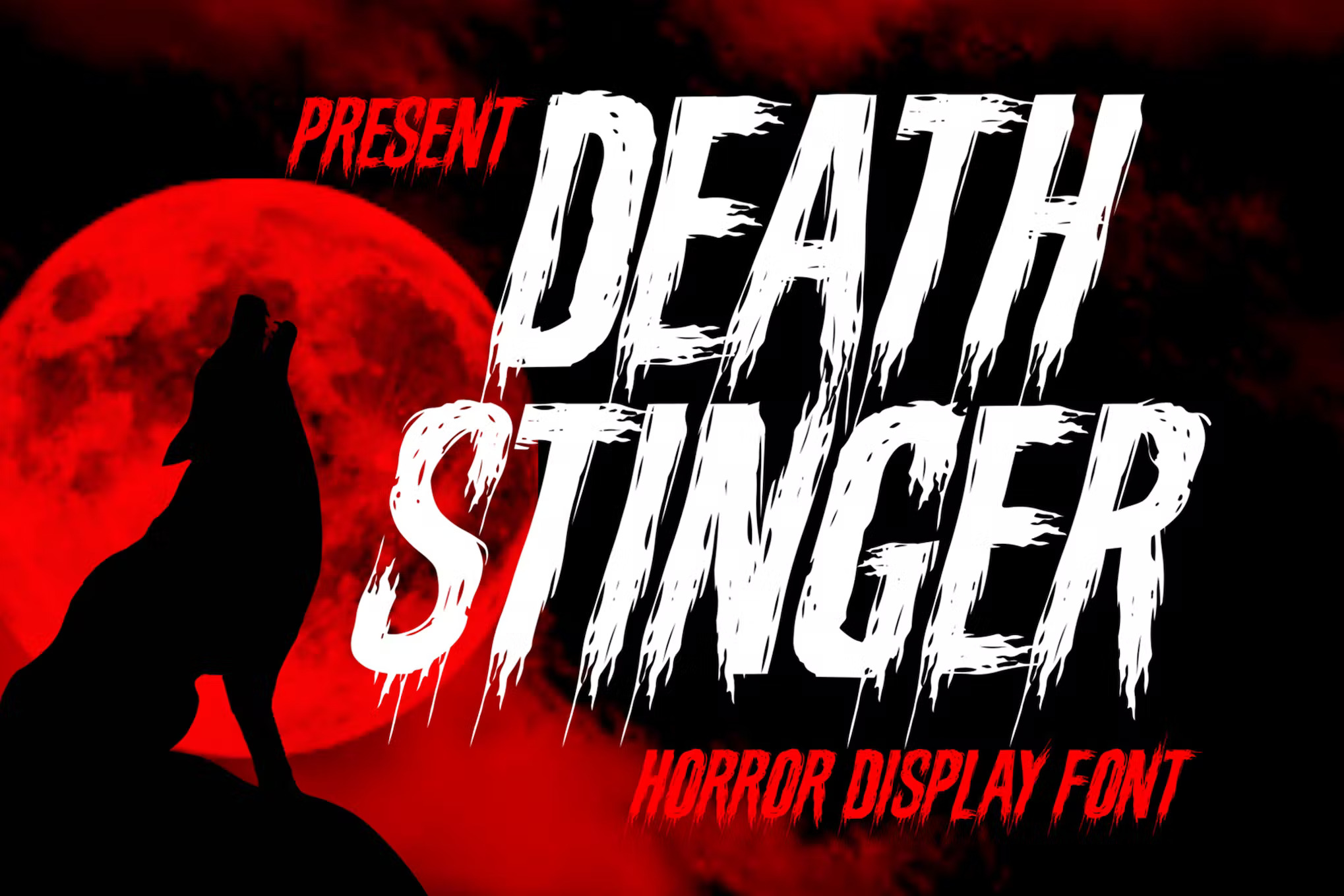 Death Stinger is a creepy handwritten typeface that will make you keep the lights on. Suitable for any scary project, this font includes a mixture of lowercase and capital letters. Use this creepy writing font for your designs with caution, of course.
HorrorScope – Horror Font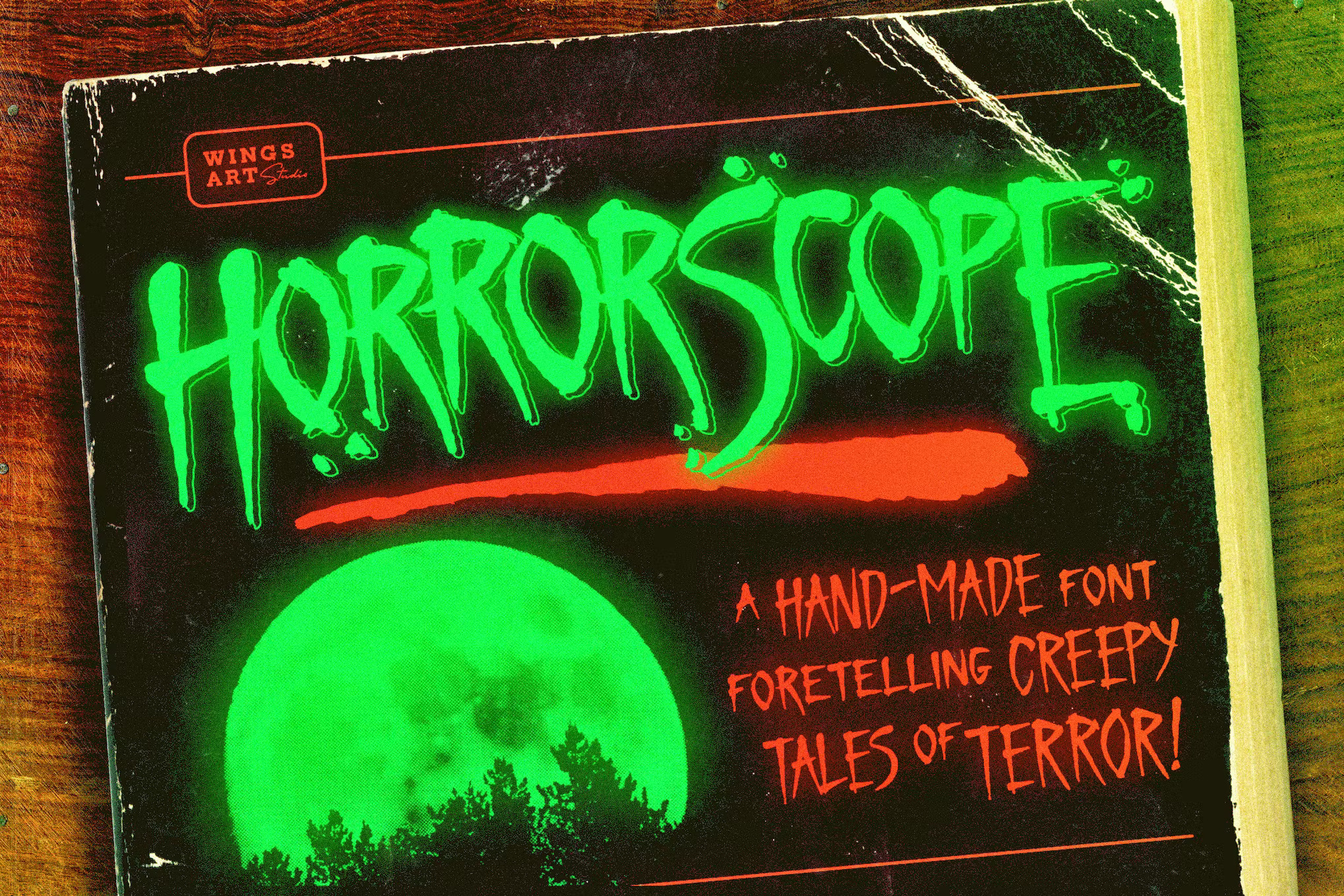 This grungy hand-drawn typeface is inspired retro by horror novels and their garish cover designs that would delight and terrify readers in equal measure. It's an all-caps font with unique uppercase and lowercase characters, along with a complete set of alternatives so you can avoid repeating those o's, e's and t's.
Busan – Horror Movie Font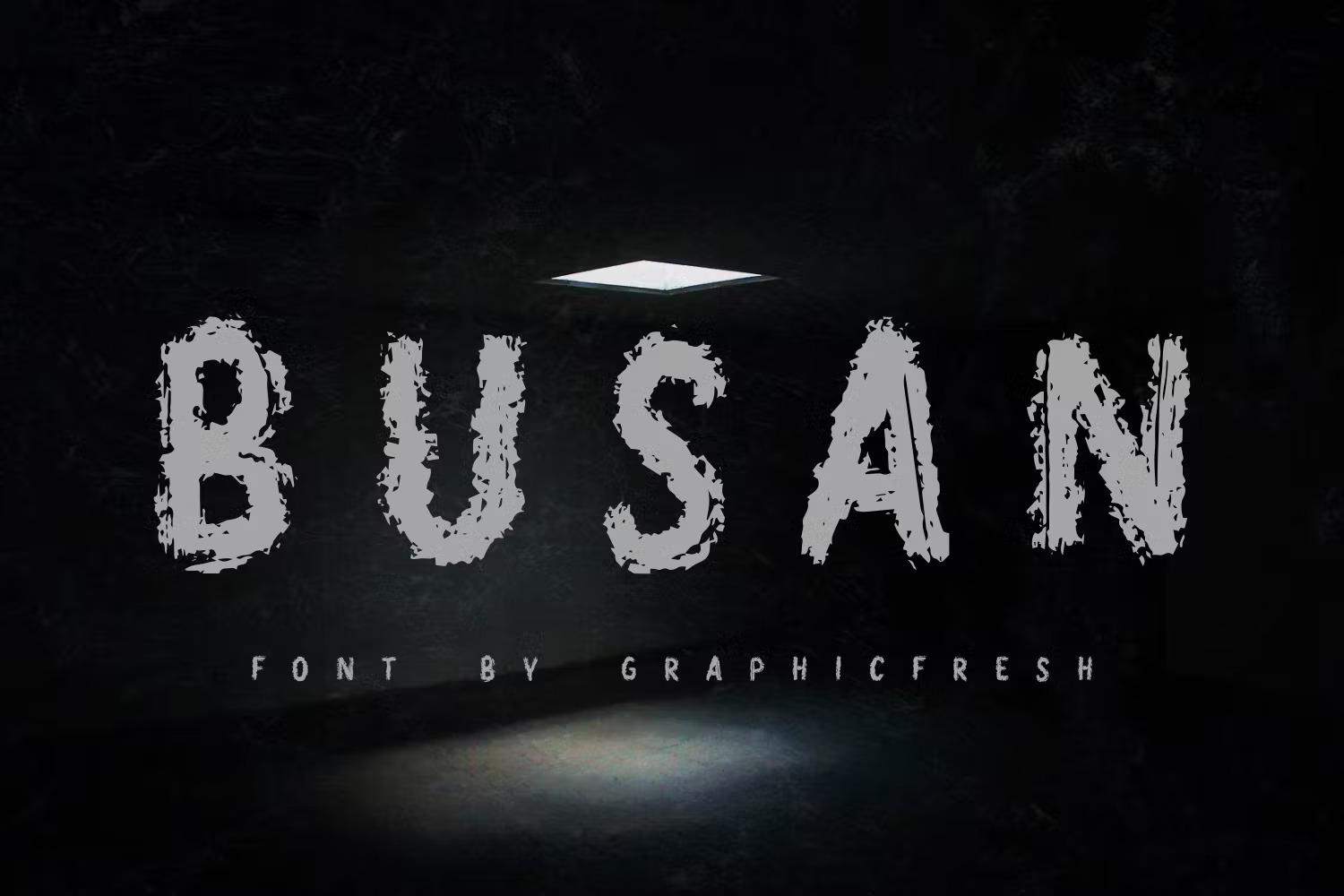 Turn any headline into a chilling title! It comes with brush texture style which is perfect to make any design stand out! Use it to add some thrills to your work and make your favorite quotes pop!
Exorcist – Horror Display Font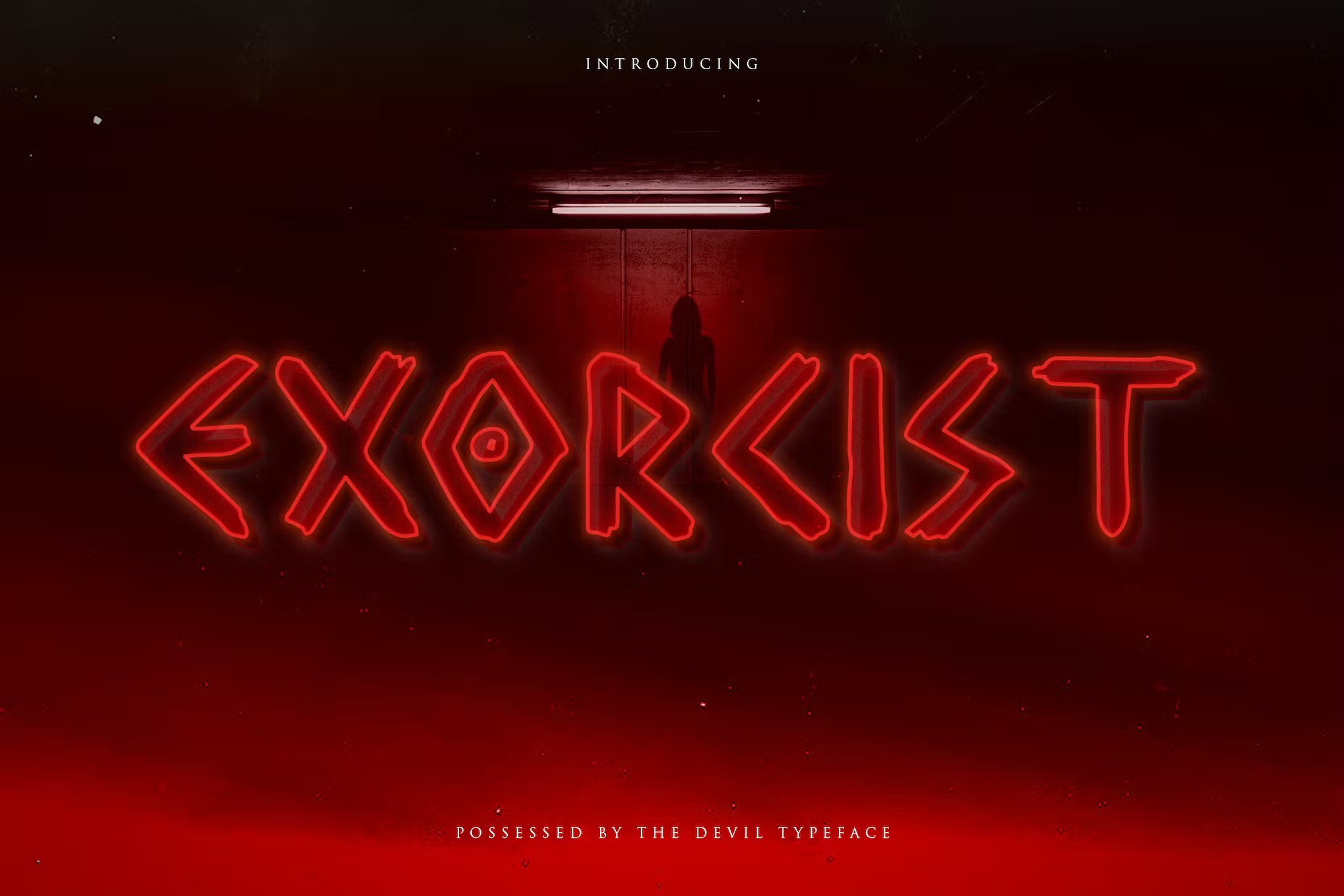 Named after the famous movie, the Exorcist horror font gives off a spooky vibe. Not only does it include the Latin alphabet and punctuation, but this horror film font also has a full number set. Try out Exorcist for your Halloween promos or movie posters.
Scramble Storm – Horror Font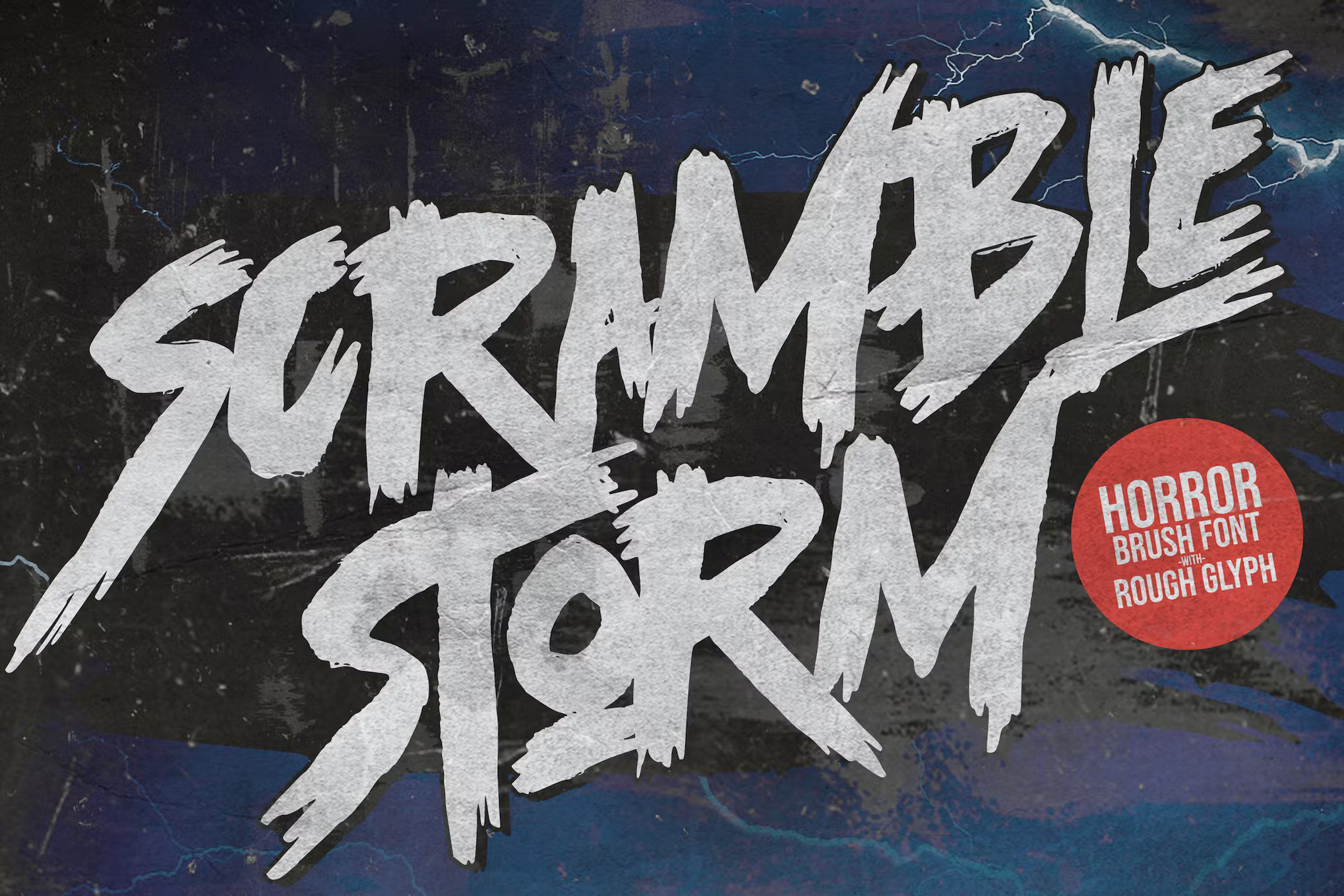 Scramble Storm is a font that helps you achieve an authentic, hand-made horror look in titles and headers; perfect for book covers, movie titles, album covers, editorials and much more.
Mystero – Mystery Horror Font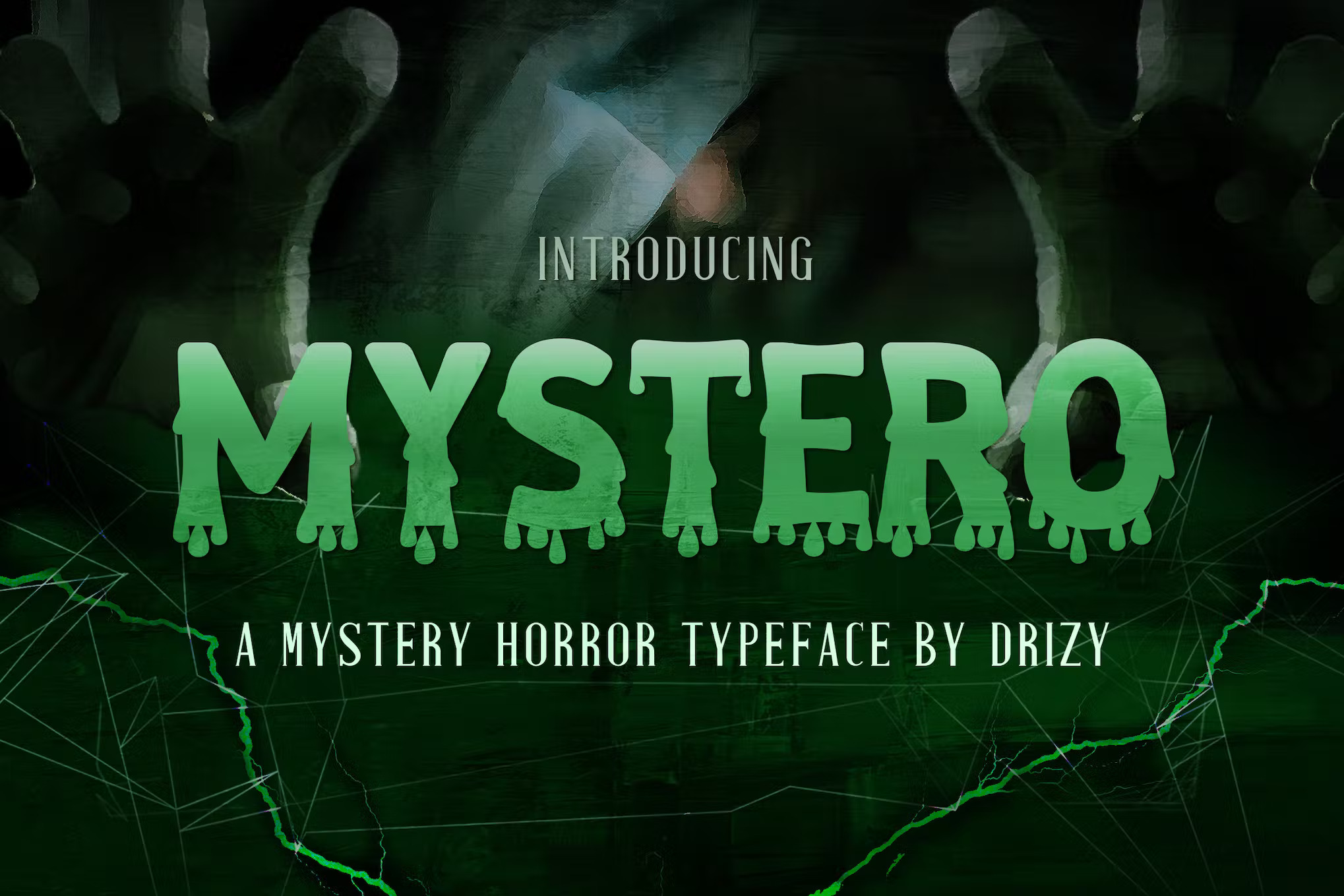 Font designers know how to set the mood. And Mystero is a horror movie poster font that knows it's spooky! Create the coolest Halloween poster around or decorate your products with unique details. Set a mood that no one will forget with this typeface.
Counter Attack – Horror Font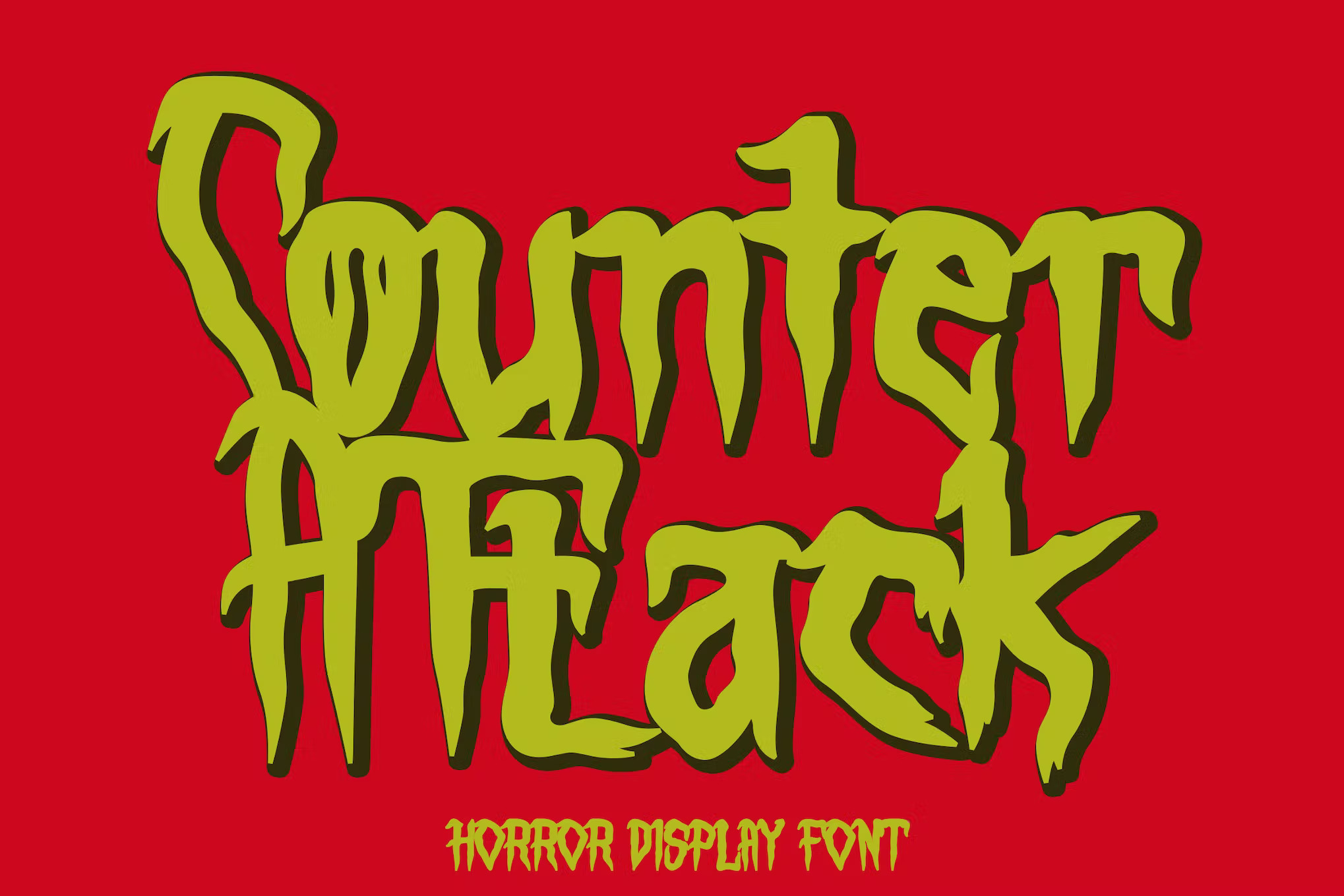 Counter Attack is an excellent font that is inspired by horror style because its shape is very unique and is perfect for any project that you will use with this theme. It comes with opentype features such stylistic alternates, stylistic sets & ligatures and more.
Horrible Brush – Horror Font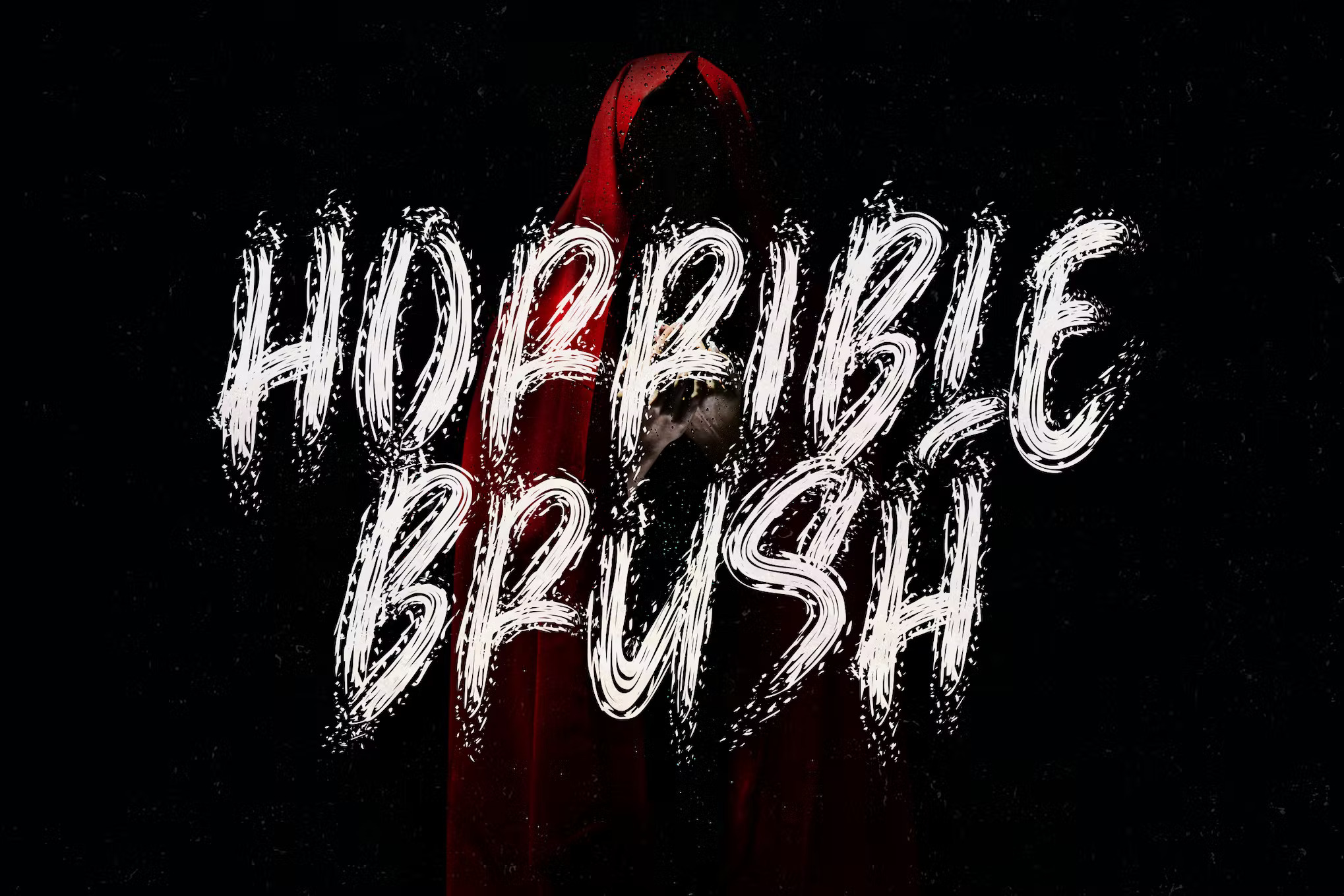 Horrible Brush is a creepy display font with a messy brush texture that is quite recommended for horror and halloween projects. It's all caps with numeral, punctuation, and also multilingual support.
Gost Farm – Halloween Horror Font
Gost Farm has a sinister, yet appealing undertone. It's a horror typeface with long strokes and plenty of character. Download it now to get access to letters, symbols, and ligatures. You'll definitely want this horror font!
Sadistic – Horror Font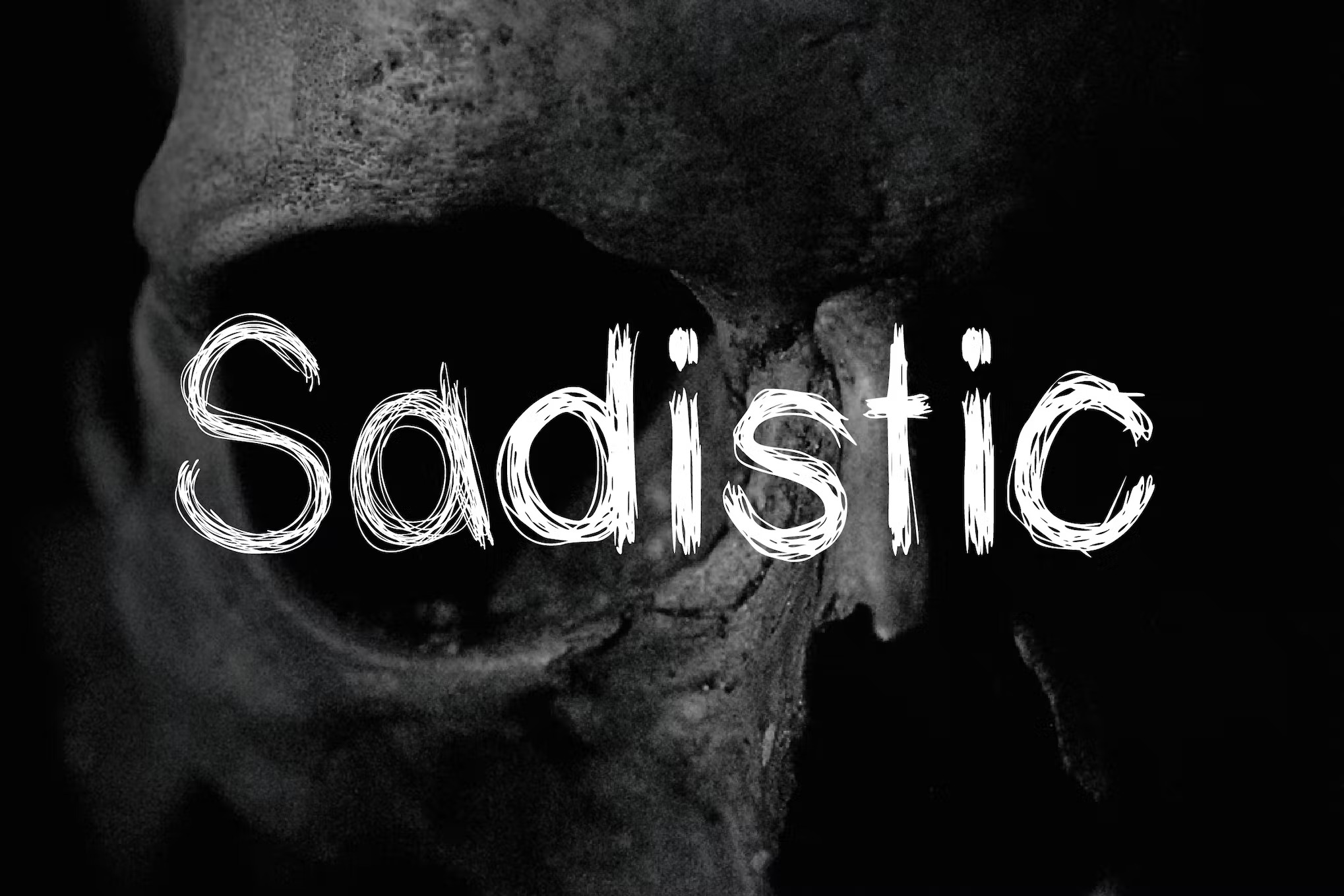 Handwritten fonts are often designed with subtle notes of horror. Grunge is a style that gets the job done, like this brilliant Sadistic font. A brush style typeface with punk details, this eighties horror font works best with urban-themed graphics.
Lost In The Woods – Horror Font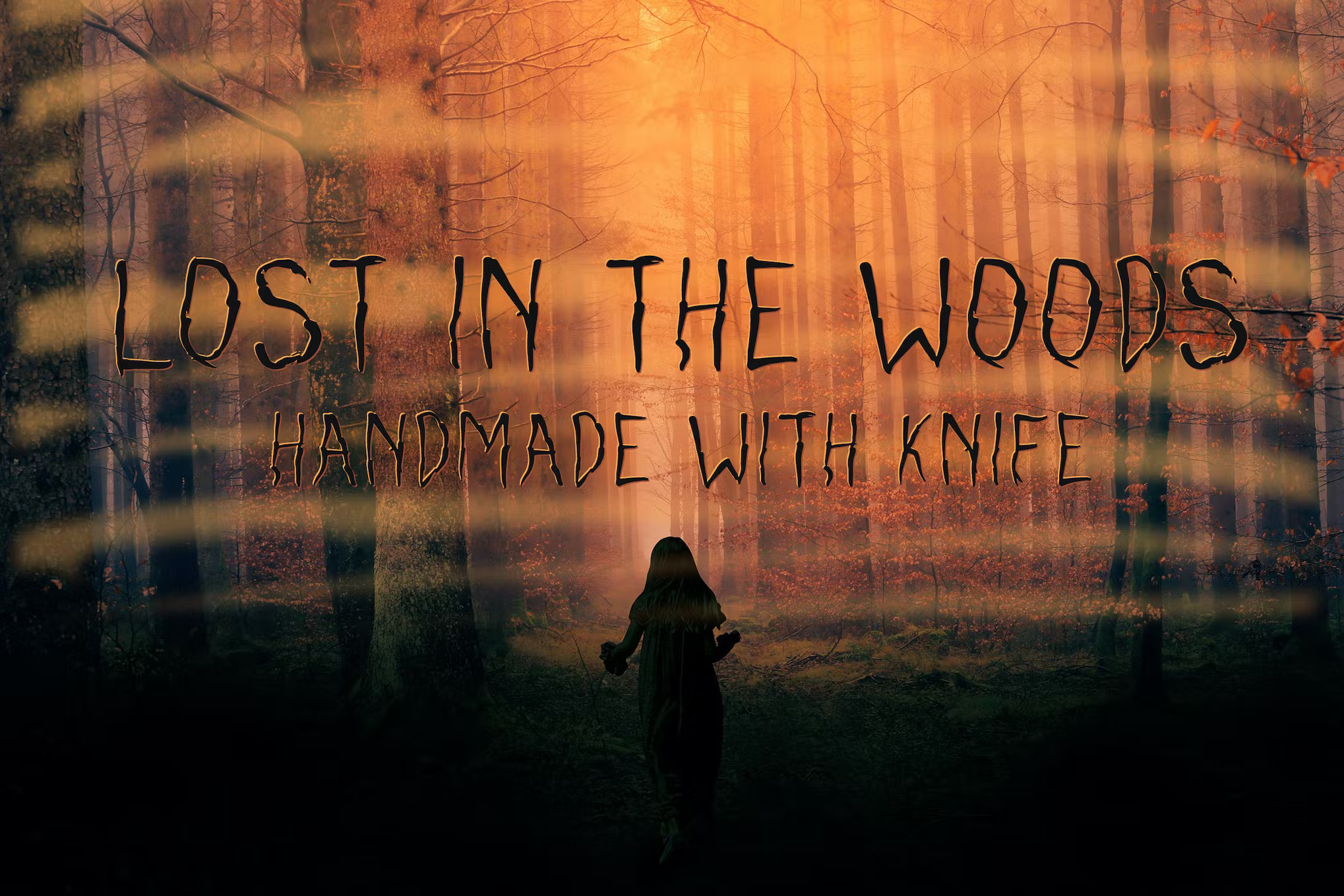 Whatever you do, don't go into the woods! A hardly inviting font, this typeface somehow manages to draw you in. The design features tall, lurking letters with distressed details for that antique look. Download this creepy font today to use it for your projects!
Horrific – Scary Movie Font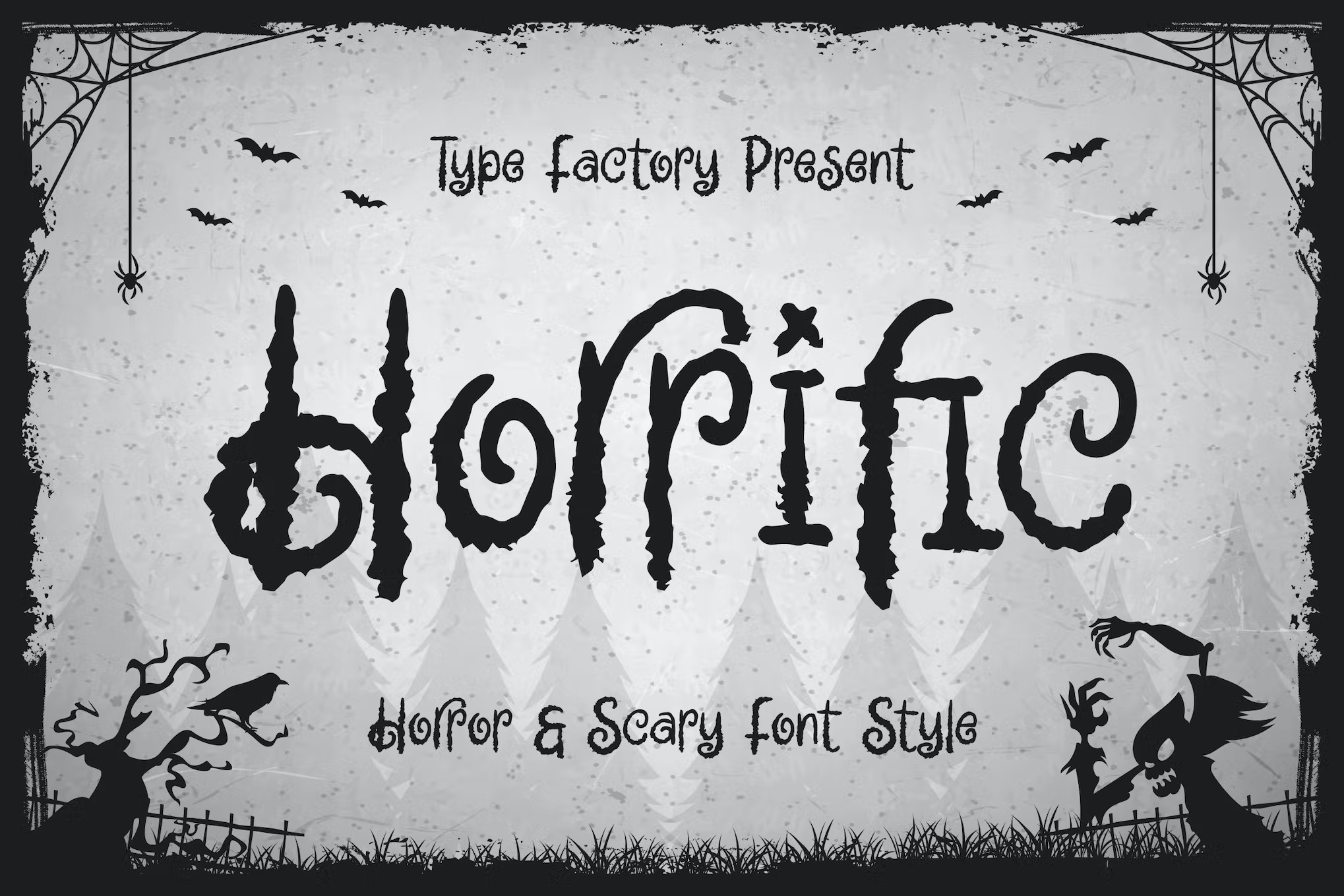 Horrific is a violent, powerful and rough display font. With the right design the horrific font has a scary look and feel which makes it a great Halloween or thriller themed font. If you've been looking for a thriller font, this font is everything which you've been dreaming of and much more.
The Ghost – Haunted Font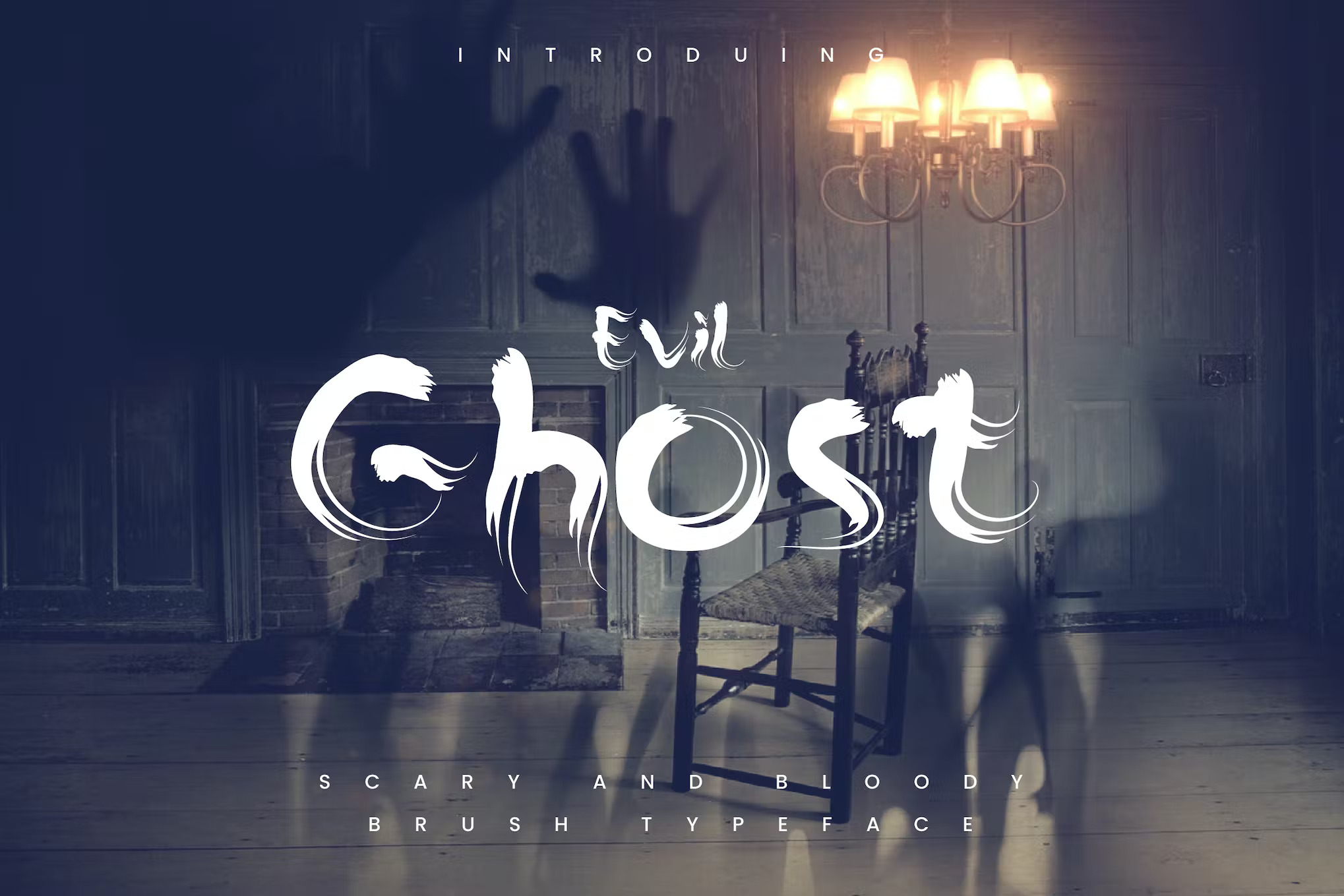 Are you looking for a bold and solid display brush font that has a scary haunted halloween feeling? Check out The Ghost. The Ghost features an intense design and a lot of creepy energy. Thrill your audience with this mysterious, creepy writing font.
Jacmax – Horror Font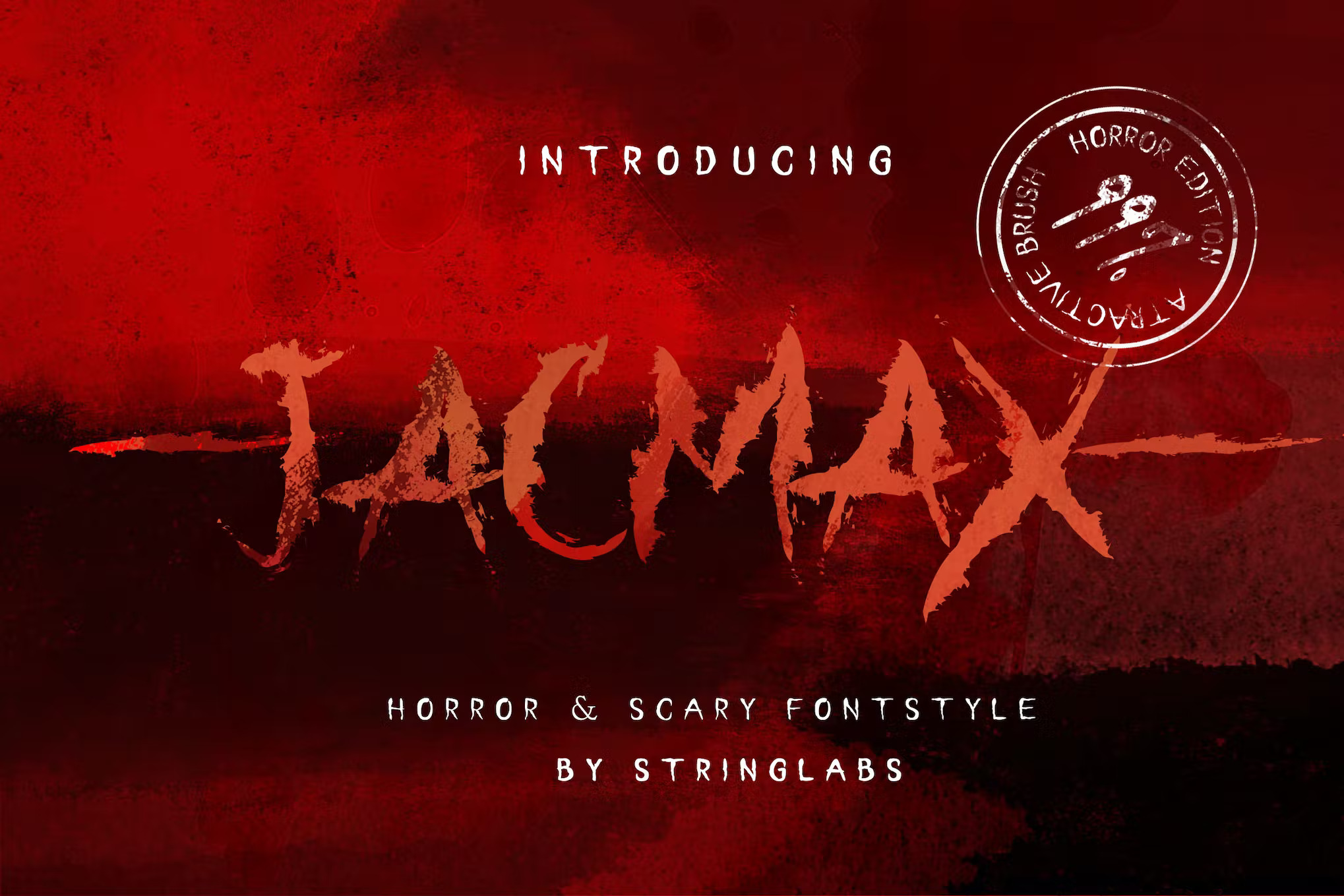 Are you creating a short horror film and need the perfect creepy writing font for its poster? Then enter Jacmax. This zombie movie font is designed for displays. Jacmax also doubles as a creepy font for online use. It's easy to use on PC and Mac computers.
Escape – Halloween Font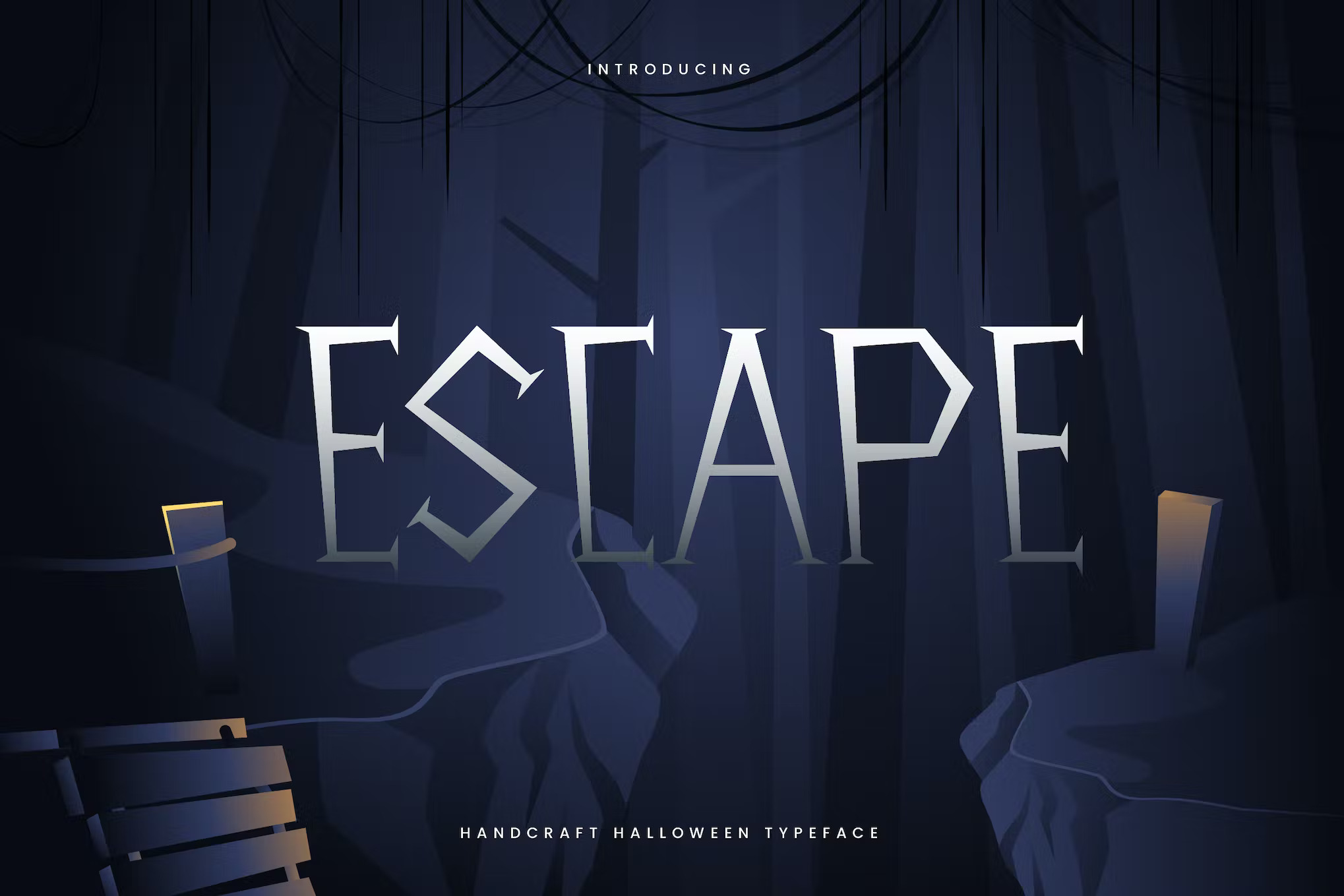 If you're looking for a scary font that will grab the reader's attention and build suspense, this one is for you. Escape is a typeface with horror vibes, which has a clean, sharp, and unique feel. It is suitable for posters, movie titles, billboards, branding, business card, and much more.
Psychomachy – Handmade Scary Font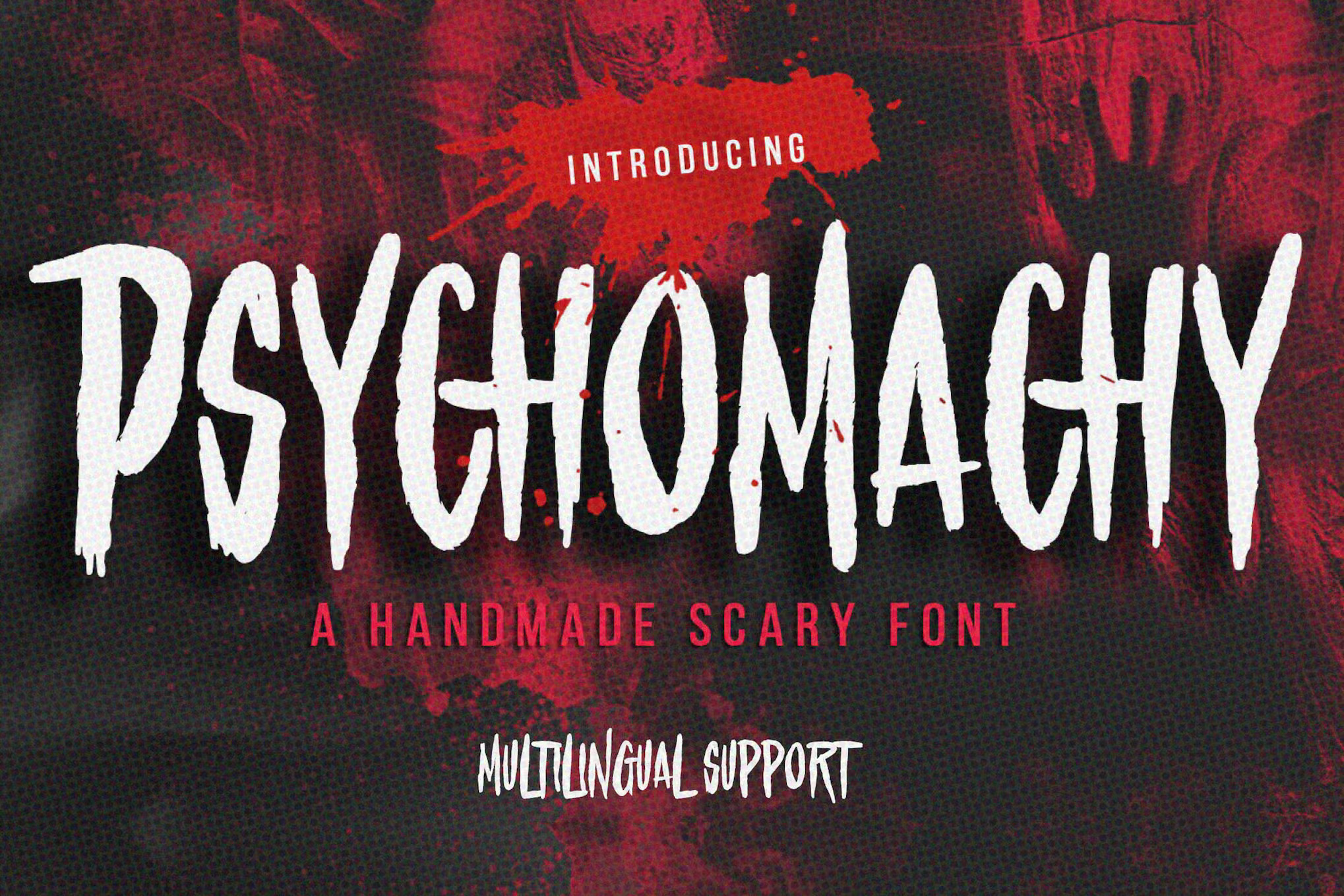 This font is best for any product (physical or digital) that has a horror, scary, gothic theme. Psychomachy is a horror font that is a design element all itself. When used with complementary color schemes it adds to the wheelhouse of dramatic horror designs.
By: Sanchi Gupta
Title: 20+ Best Horror Style Fonts (Horror + Scary Movie Fonts)
Sourced From: designshack.net/articles/inspiration/horror-scary-fonts/
Published Date: Fri, 23 Sep 2022 09:00:27 +0000