Back in the day, mid-century modern fonts were typically geometric sans serifs but with more funk and attitude. Futura, Helvetica, and Frutiger were some of the most popular mid-century fonts.
They communicated clearly with no need for elaborate translations or symbolic explanations—which was a big deal for designers in the marketing and events.
And although the bold Mid-Century sans serif font style emerged between the 1940s and early 1980s, these font aesthetics continue to inspire creatives up to this very day.
And why wouldn't they? They're dramatic, add flare to almost any project, and instantly draw in positive attention.
Let's go over some of the best mid-century modern fonts we can all sink our designer teeth into today!
Fokus – Mid Century Font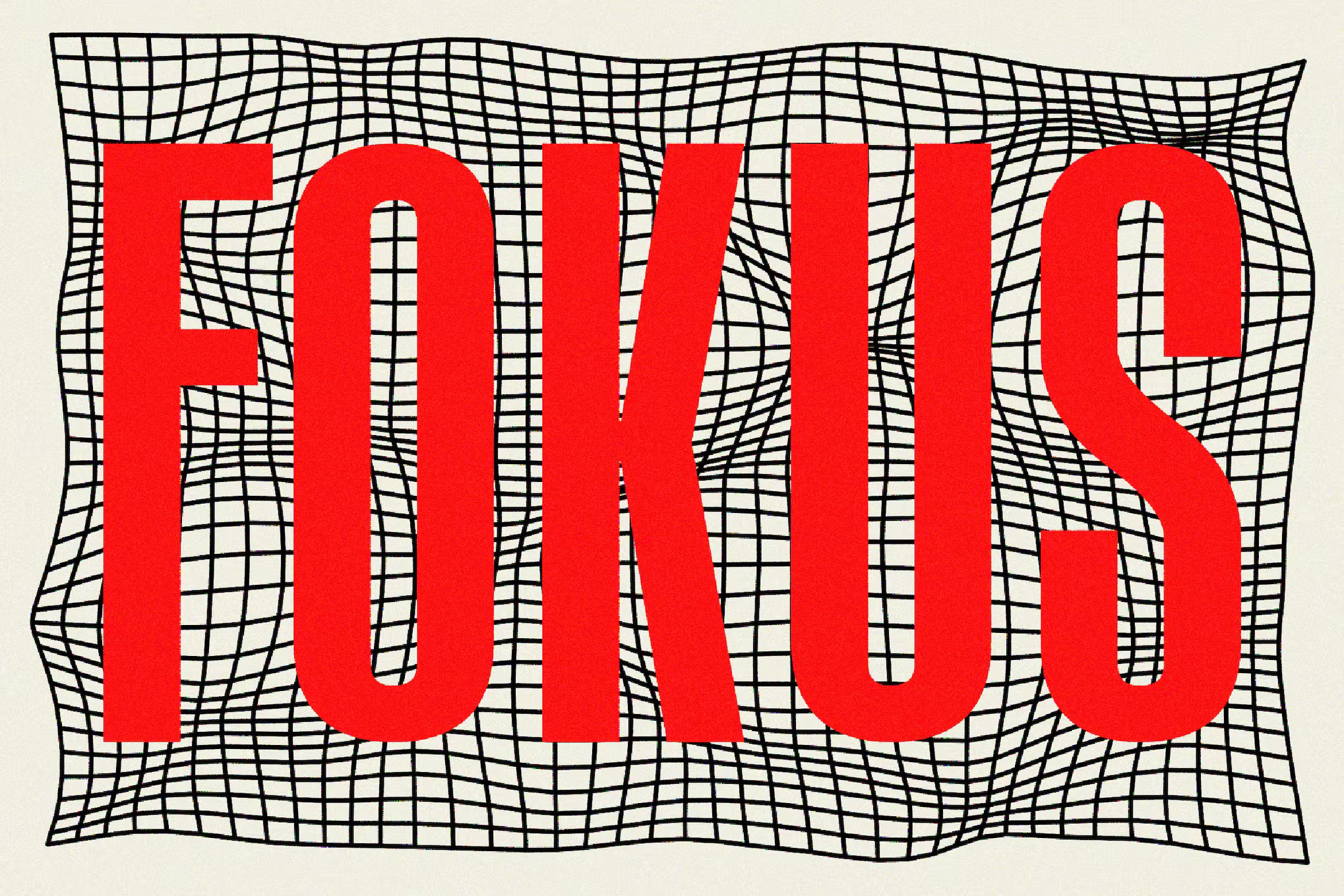 Inspired by mid-century print design, the height of this condensed typeface automatically draws attention and can be utilized to create beautiful headlines, logos, quotes, posters, social media, headlines, magazine titles, clothing, large print formats, and more. Fokus comes in two versions, regular and thin, which makes it super versatile and fun to experiment with.
Vintaging – Mid Century Font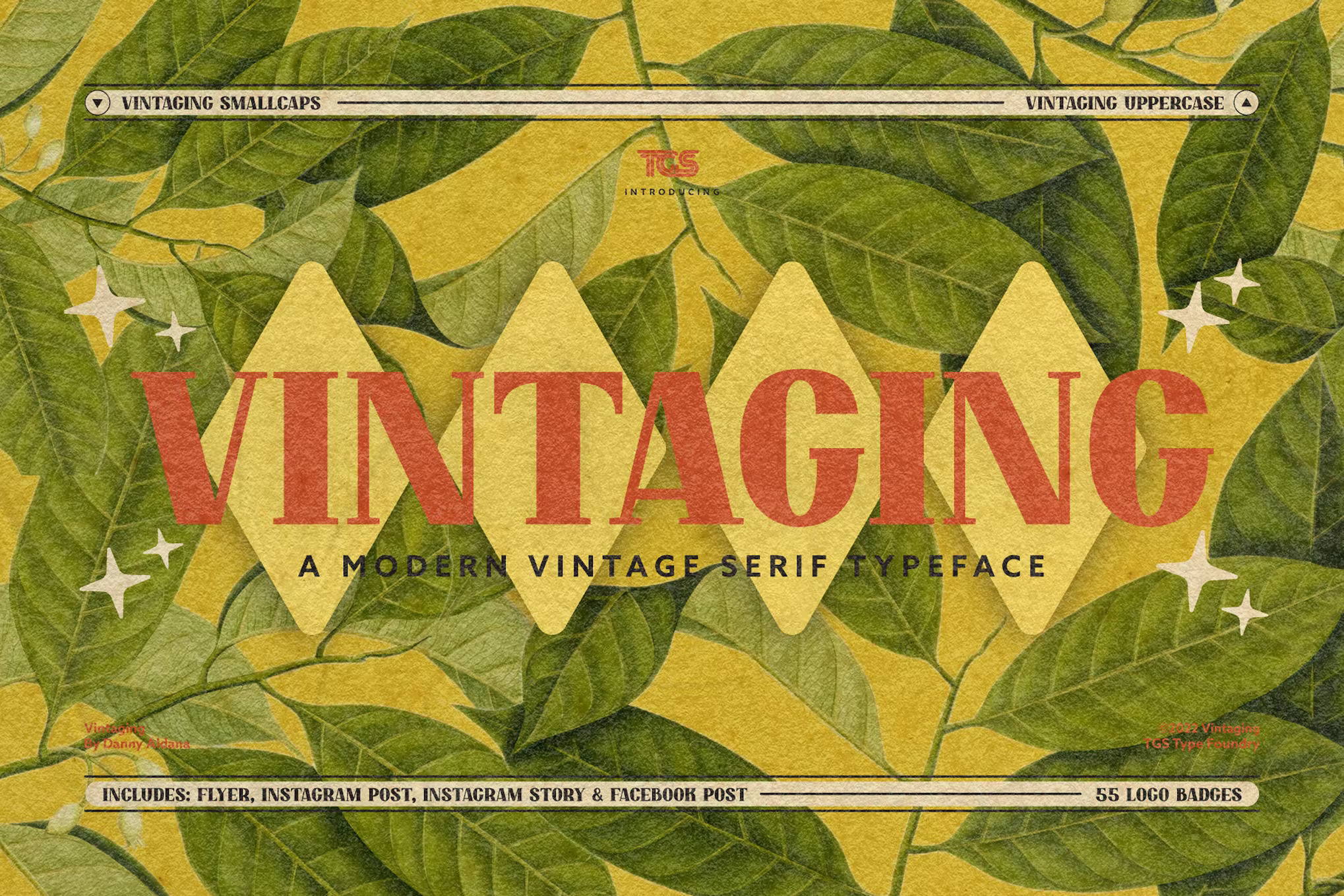 This Mid-Century font is very elegant, which makes it perfect for wedding invitations. The font comes in four weights and supports multiple languages. It also includes some beautiful glyphs that can help you add personality to your designs.
Merisk – Mid Century Font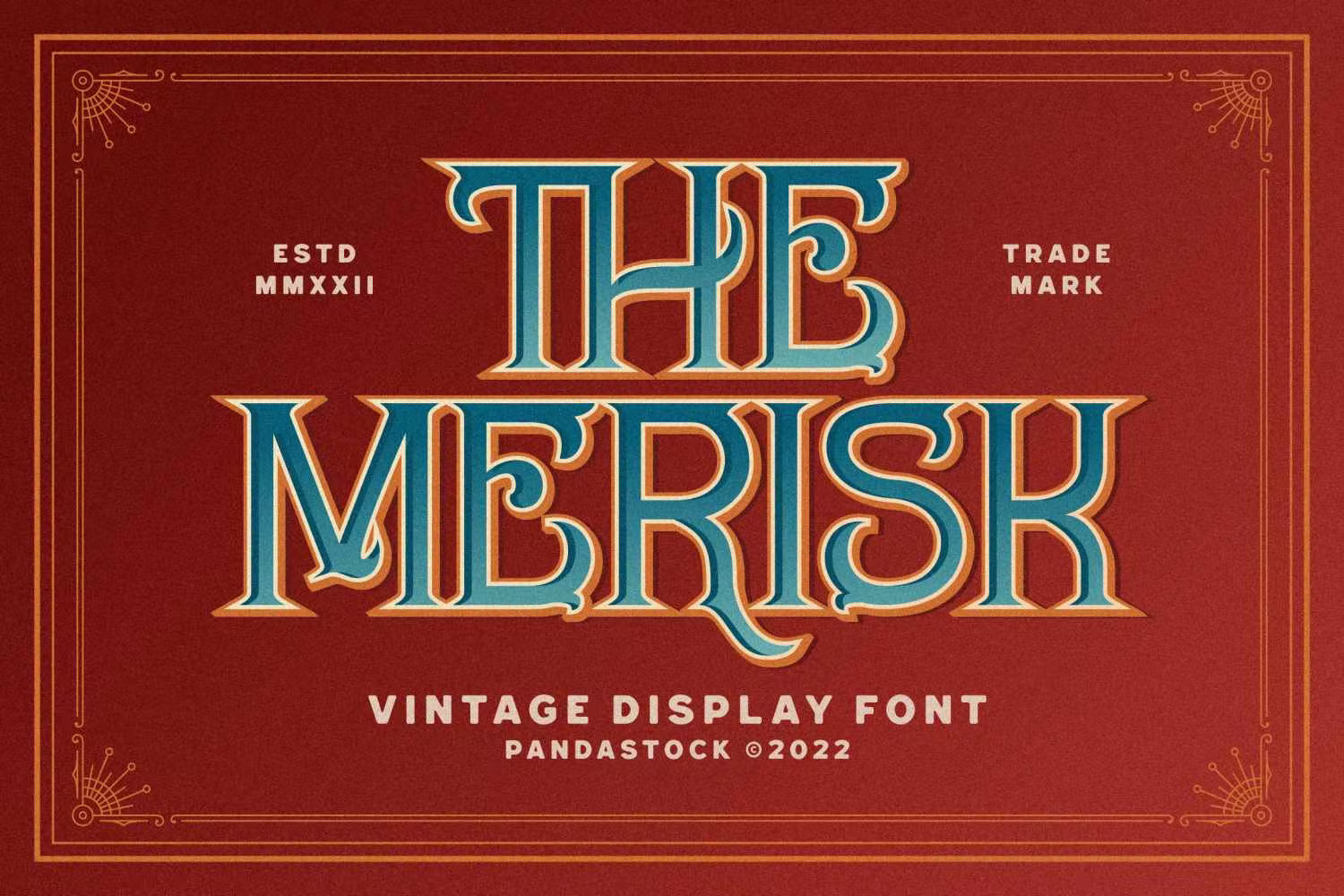 Merisk is modern vintage font with visual elegance, smooth curves and beautiful ligatures clear, making your work look true and attractive. This font is suitable for a wide variety of projects such as invitations, logo, branding, magazine, photography, card, product packaging, mugs, quotes, poster, label, signature and more.
Fifties – 50s Retro Font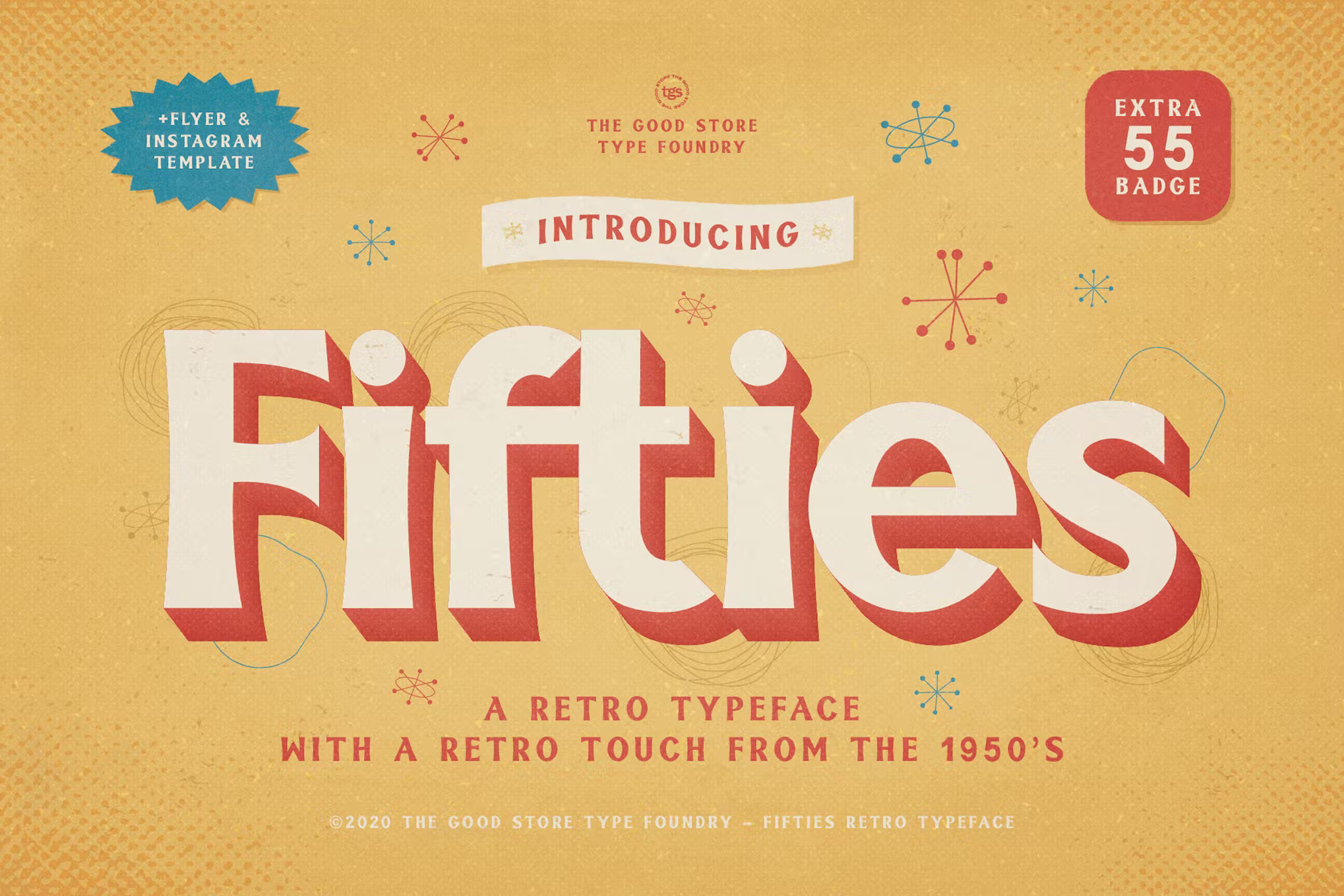 Fifties is a beautiful mid century font that is well worth checking out. Inspired by the many vintage novel cover back from the 1950s, this font is a great pick if you truly want your design to stand out.
Sunset Strip – 60s Style Font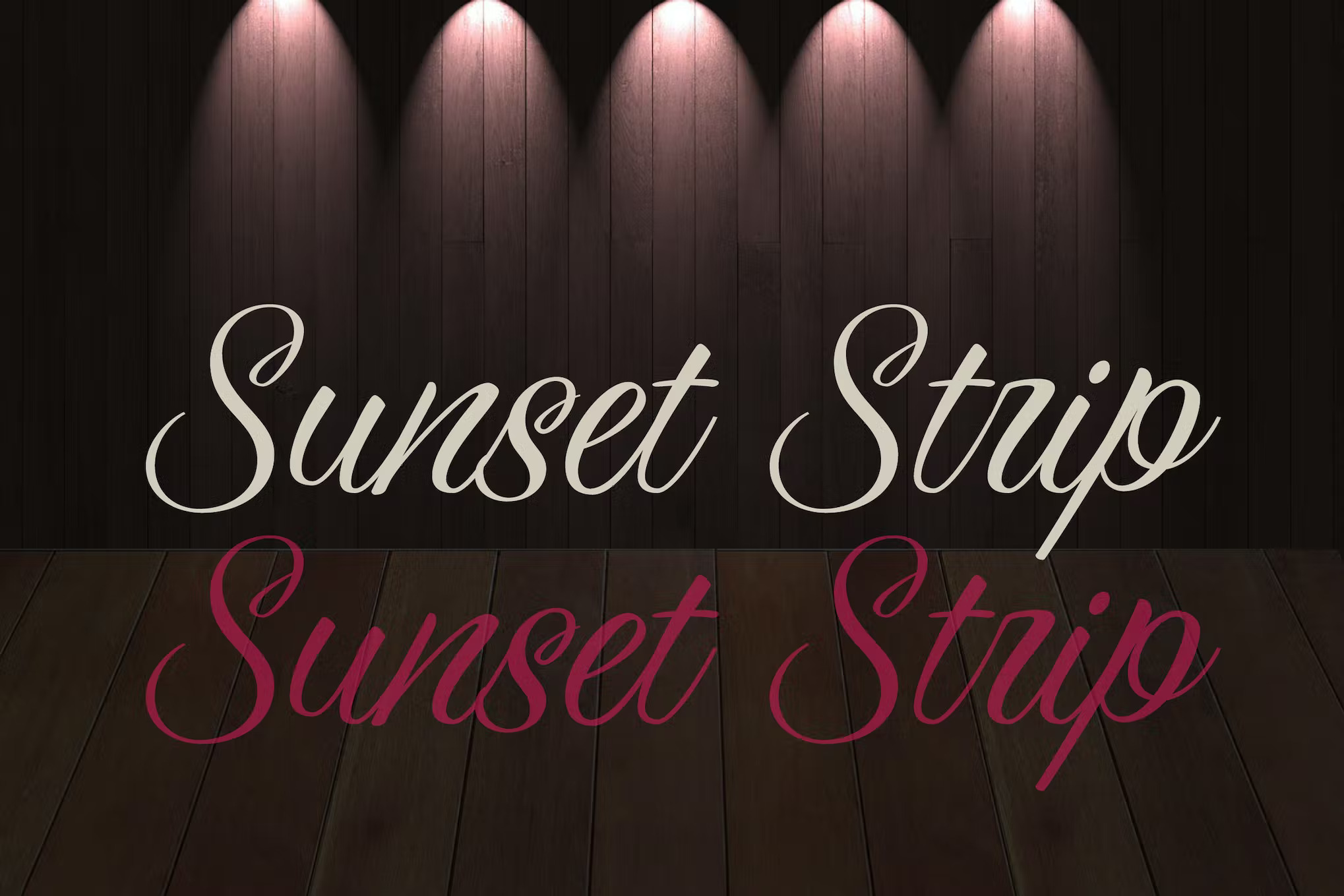 Sunset Strip is a beautiful casual script font with a wide range of applications. The flowing ease of this font with its mid-century modern style makes it a great choice for a design that needs class and approachability. There are at least three versions of each letter and in some cases a few more, giving the font the ability to mimic handlettering more closely.
Broadley Script – Mid Century Font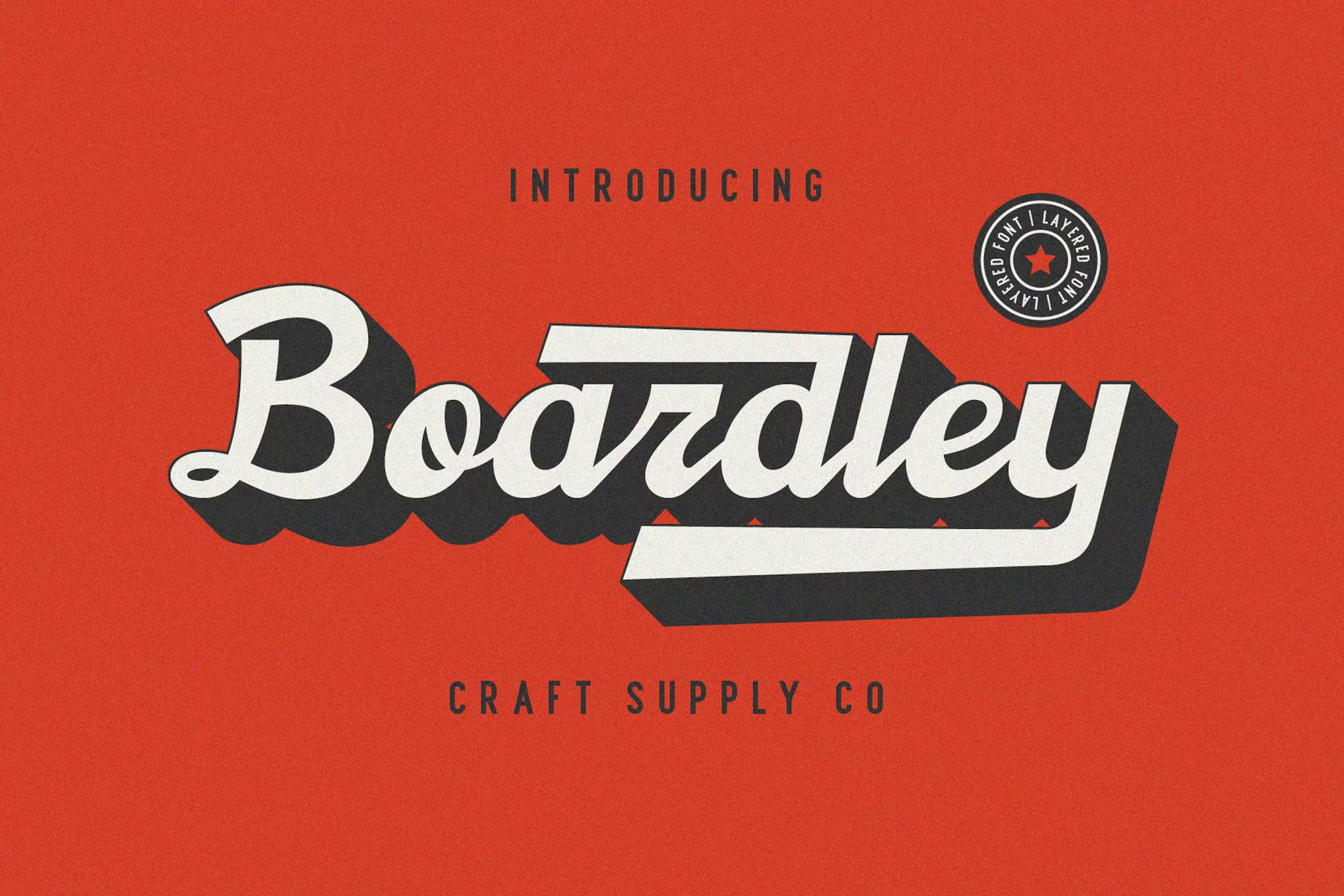 Boardley Script is a script-style display font in two layers. Boardley Script was the result of an exploration of mid-century American and European bold script lettering for advertising. It's an attractive contemporary typeface drawn from scratch with brand-new, more vigorous detailing — and layerable variations for chromatic use.
San Marino – Mid Century Font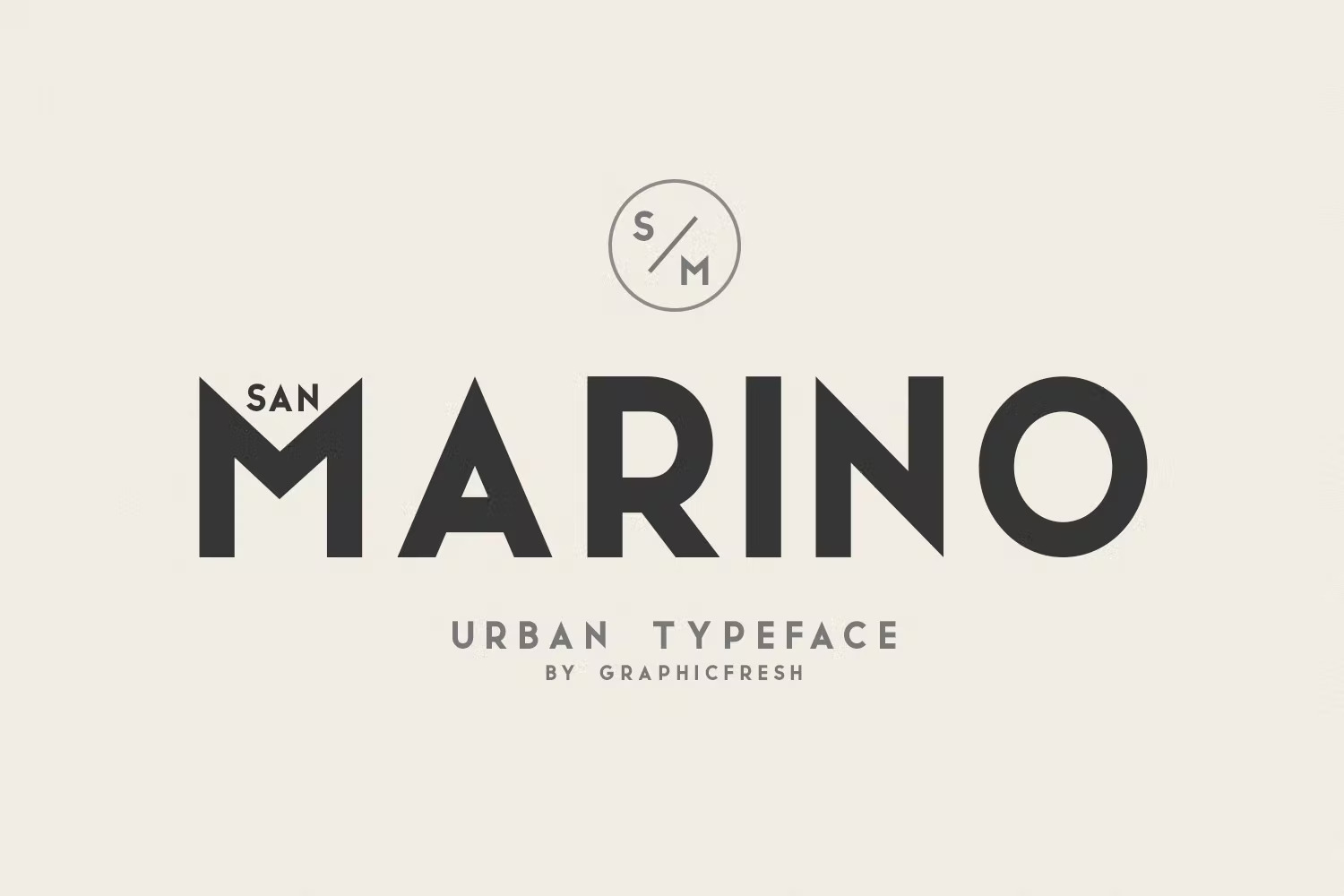 This Mid-Century font comes in four styles, including regular, outline, and italic versions. Most geometric mid-century modern font numbers have the same characteristics, but San Marino has a different anatomy. The numbers are more contemporary and slightly less geometric. The low belt and pointed corners make San Marino a true Mid-Century sans serif inspired font.
Boomerang – Hawaiian Retro Font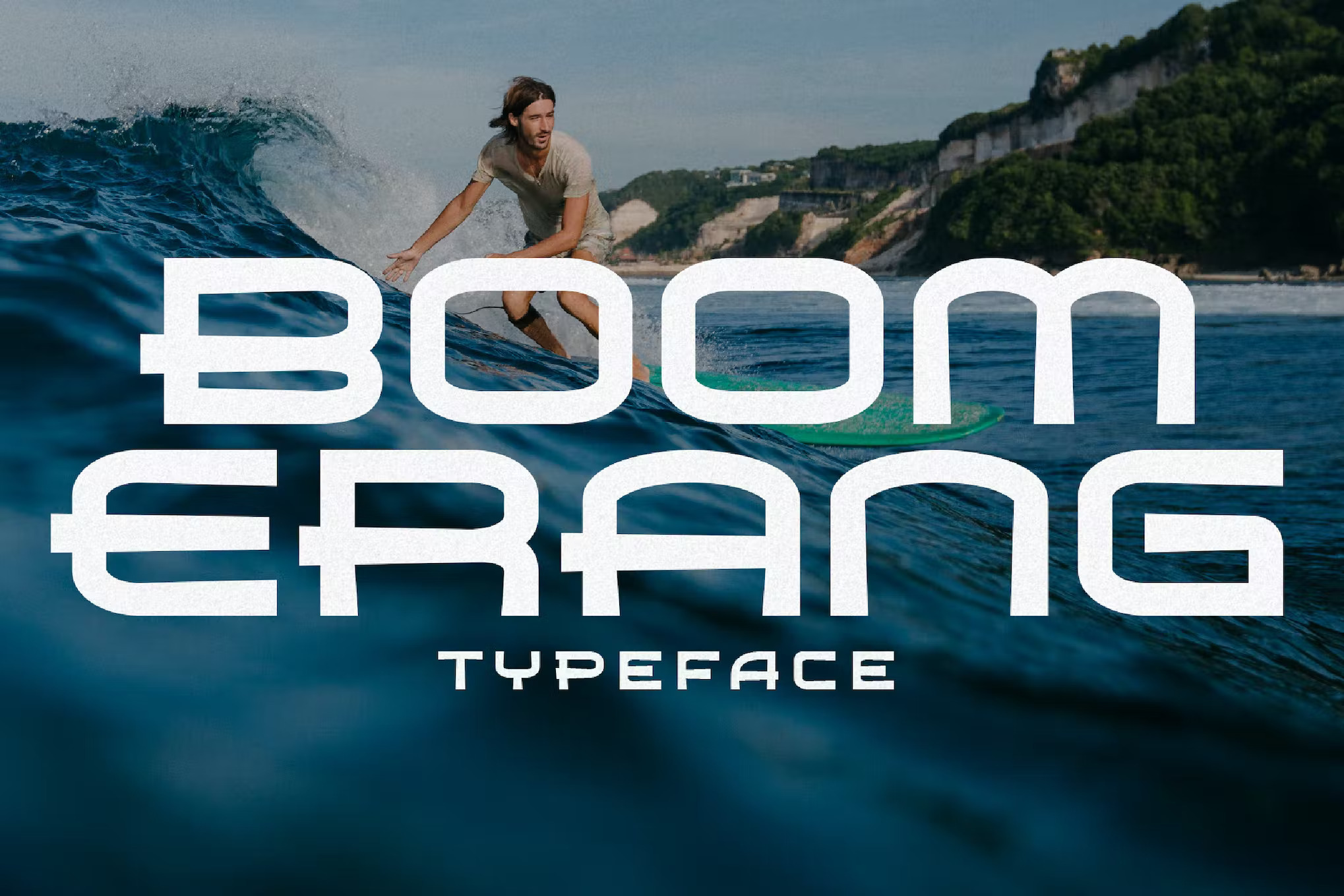 Boomerang is an all caps Hawaiian inspired typeface. This mid century inspired font is perfect advertisings, branding, album covers, apparel, business cards, flyers, invitations, menus, merchandise, packaging, web, signage, and more. If your project requires a tropical/beach vibe, then Boomerang is perfect for you!
Undeka – Mid Century Font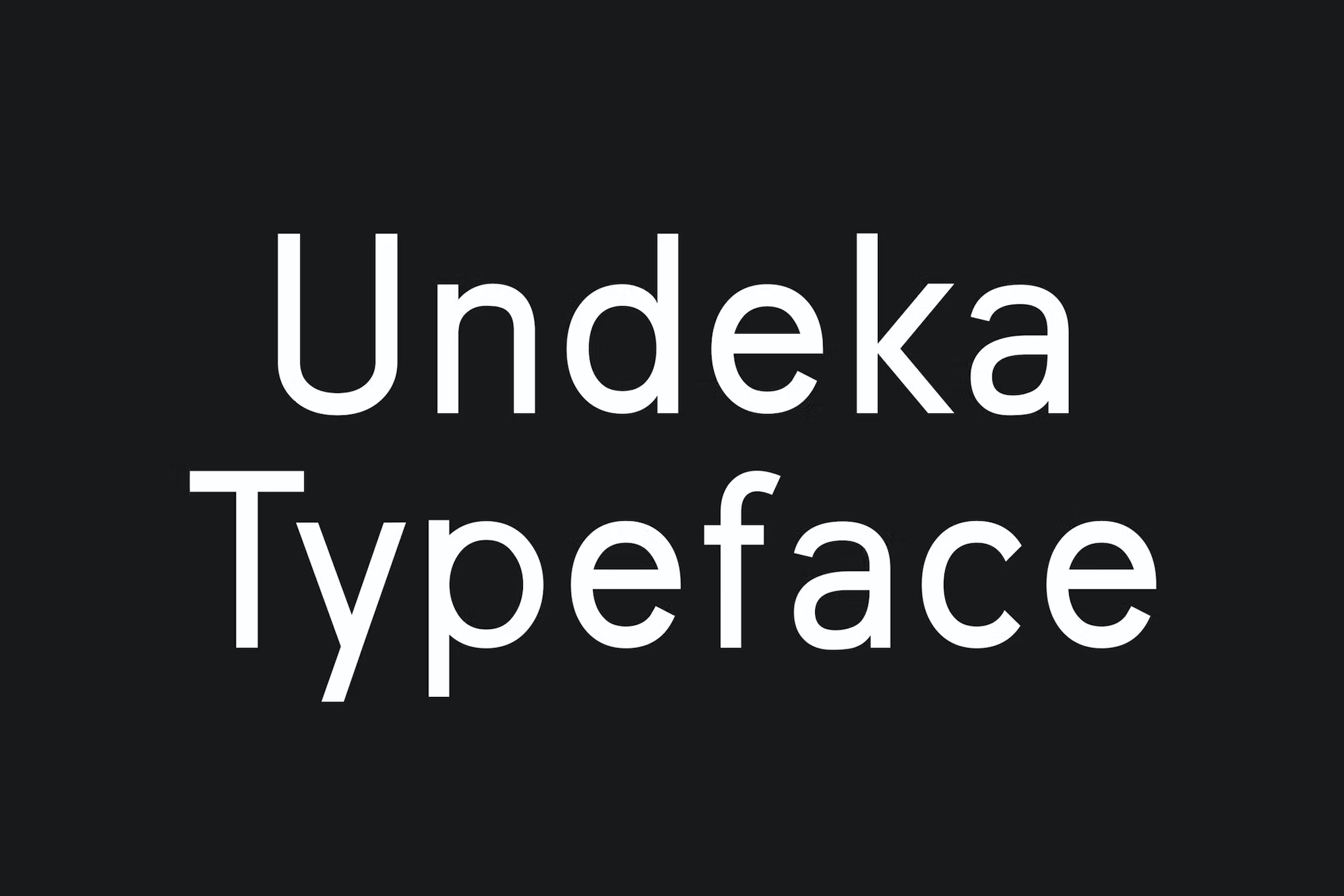 Undeka Regular is a contemporary sans serif that combines geometric forms and strong type foundations. It's inspired by the grotesk typefaces from the early 20th century, like Futura. Undeka is a great dupe for the geometric Mid-Century sans serif fonts developed at the beginning of the era.
Let's Jazz – 50s Retro Font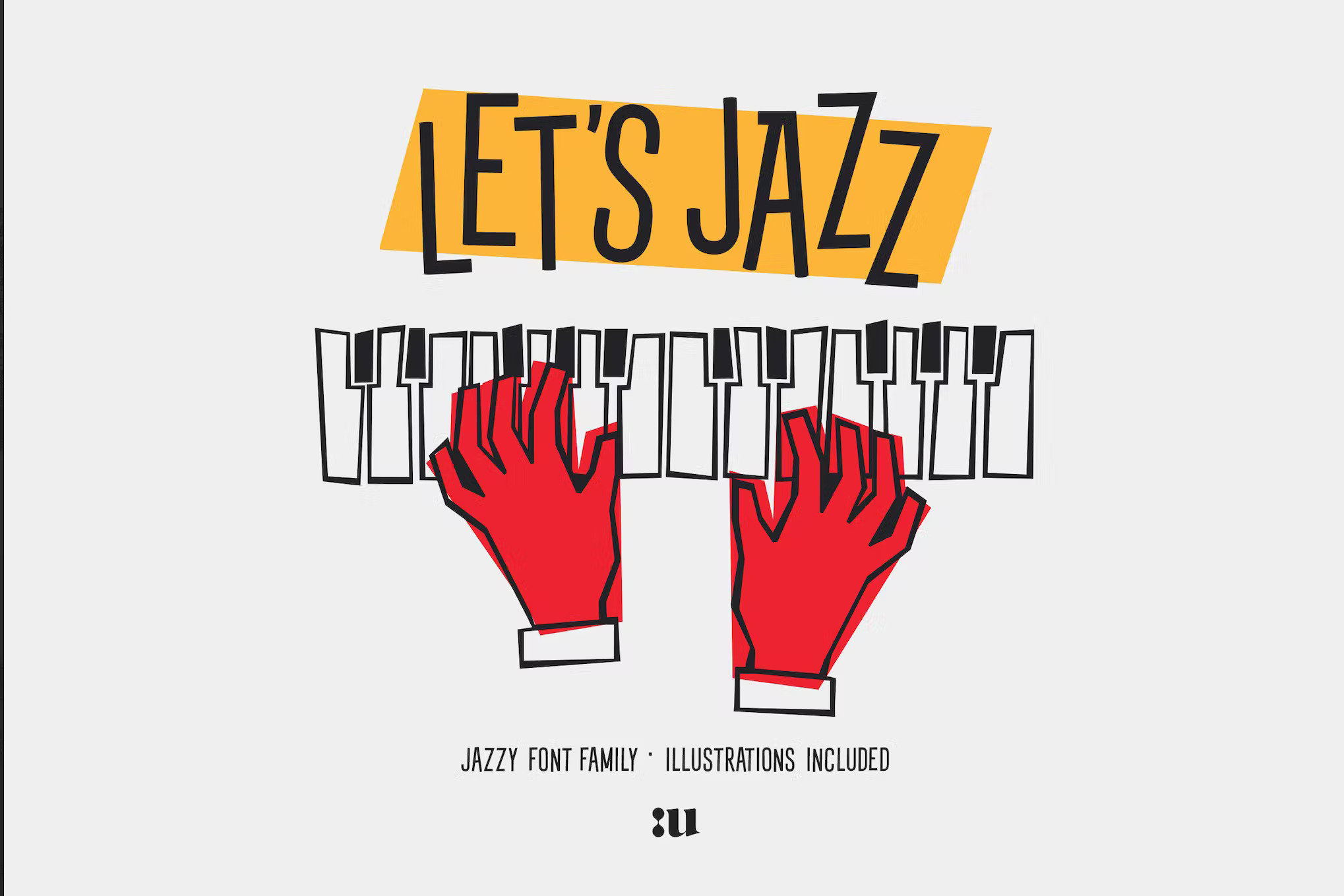 If you are designing a thematic design piece, Let's Jazz is a fun Mid-Century font inspired by the advertising and lettering of that era. This jazzy typeface is condensed and comes in a regular and a stamp version. This extensive Mid-Century font contains 450 glyphs and supports multiple languages and thoughtful ligatures.
Schmalfette – Mid Century Font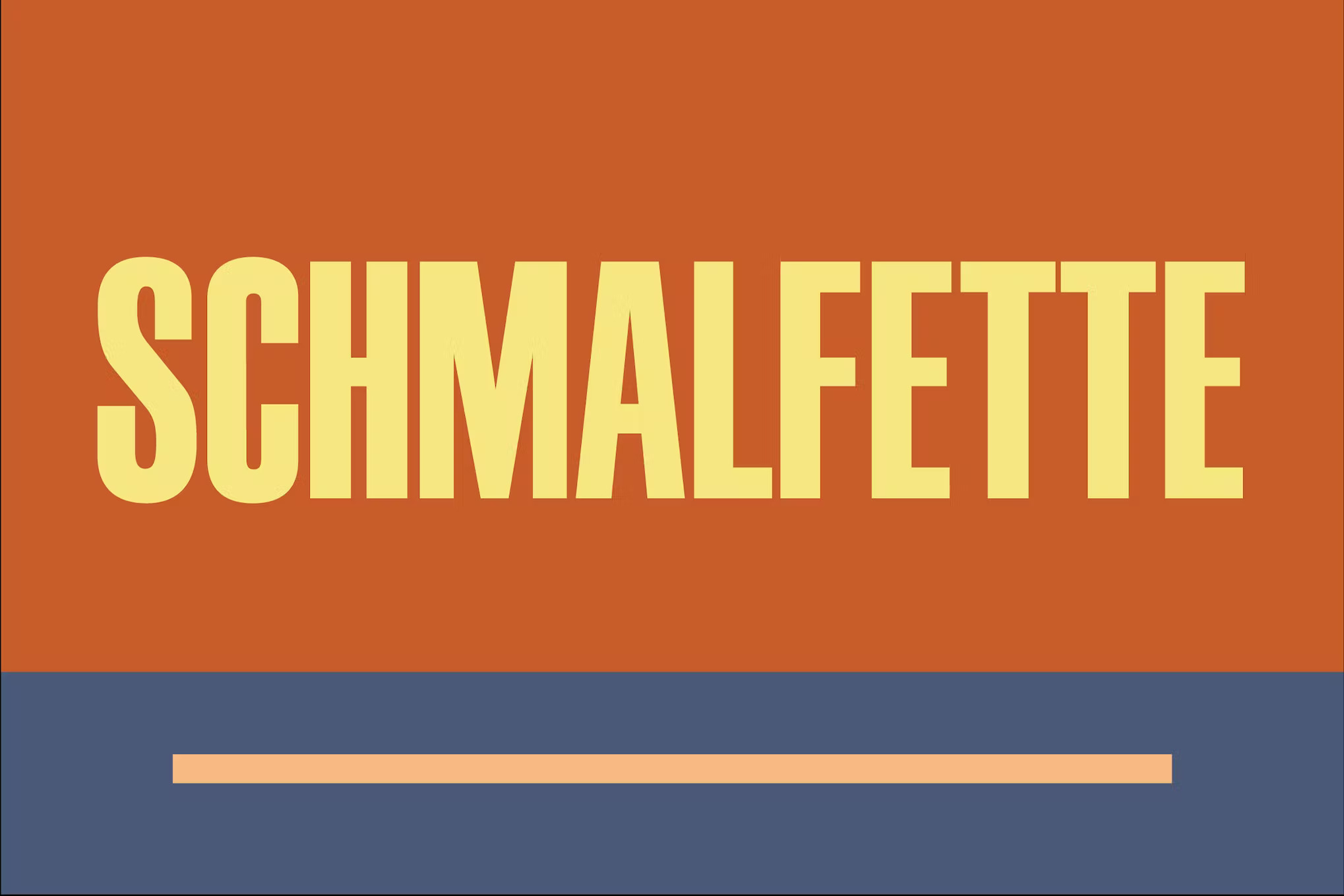 Schmalfette is inspired by the Mid-Century sans serif fonts of the 1950s. It is a revival of the original Schmalfette Grotesk, with small changes to accommodate today's digital needs. Designer Jason Walcott did an amazing job with this Mid-Century font that strongly exemplifies the style of advertising during that time period.
Classy Marisa – Mid Century Font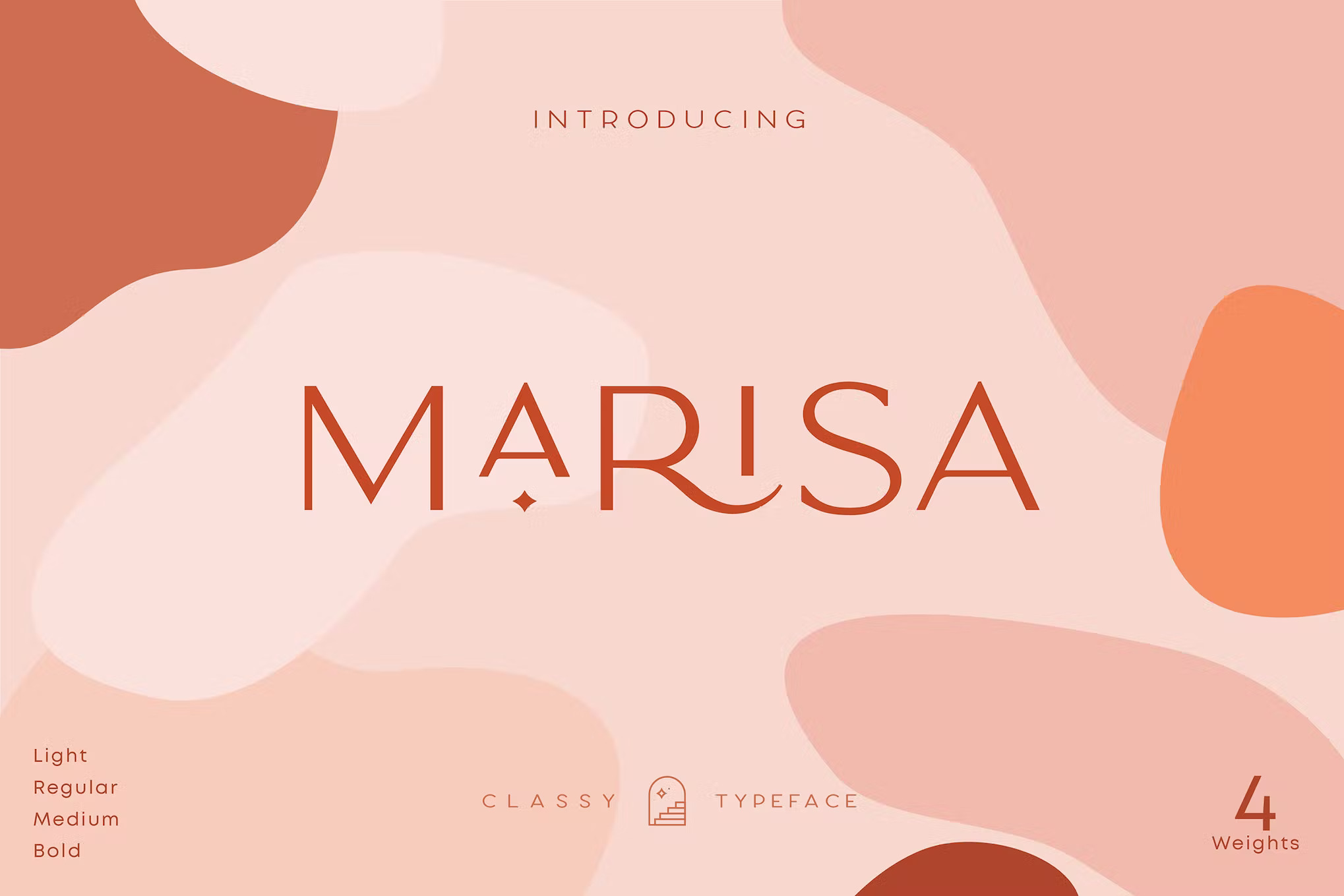 Classy Marisa is the right mix of minimalism, modernity, and vintage style. This versatile font is a friendlier and warmer version of the Mid-Century sans serif fonts used in the 1950s. The font has a classic feel by maintaining a low contrast between the thick and thin strokes.
Roger – Mid Century Font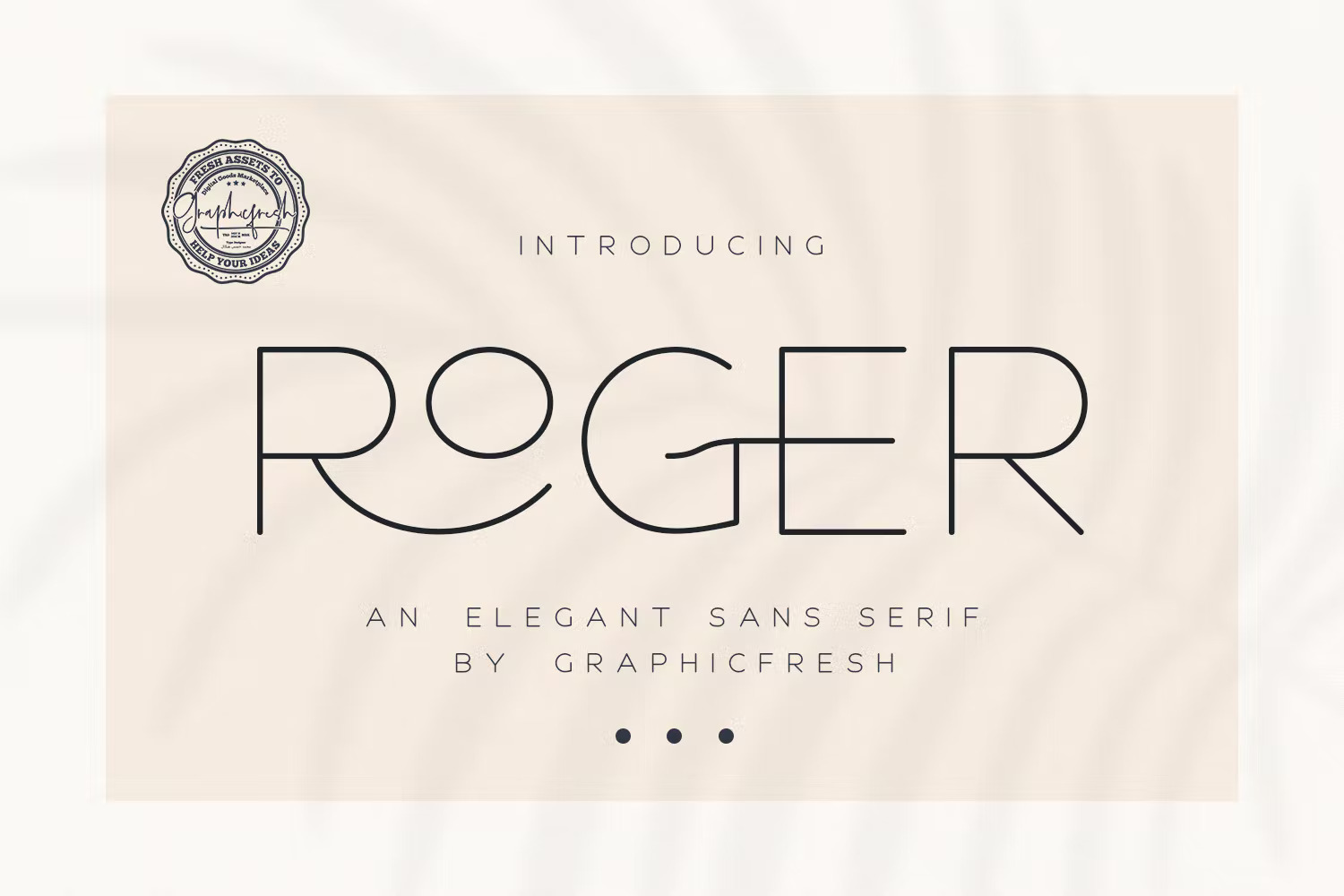 Roger is another elegant and minimalist font that resembles the Mid-Century sans serif fonts from the beginning of the period. The similar width and height values make each character look square, giving it the right mix of classic and modern. This Mid-Century font is highly geometric and includes some interesting glyphs for some characters. The font comes in regular, bold, and italic versions.
Hellenic Wide – Mid Century Font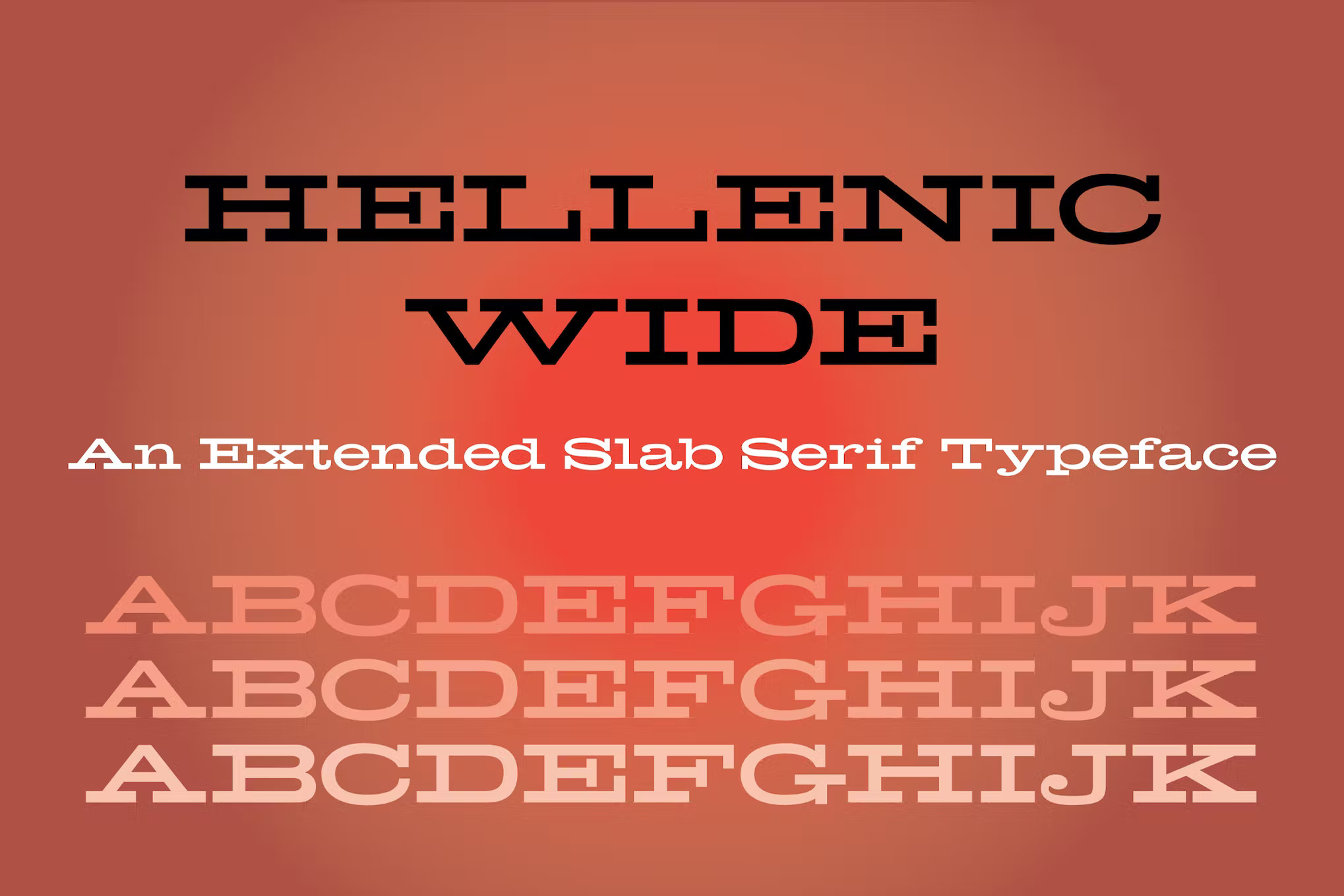 Mid-Century design saw a few slab serifs in use on advertising and billboards. This wide font is full of fun and personality. This type of Mid-Century font was especially popular in America as it was released in the 1800s as wood type. Hellenic Wide has strong horizontal letterforms that make it great for a period piece.
Herald – Mid Century Font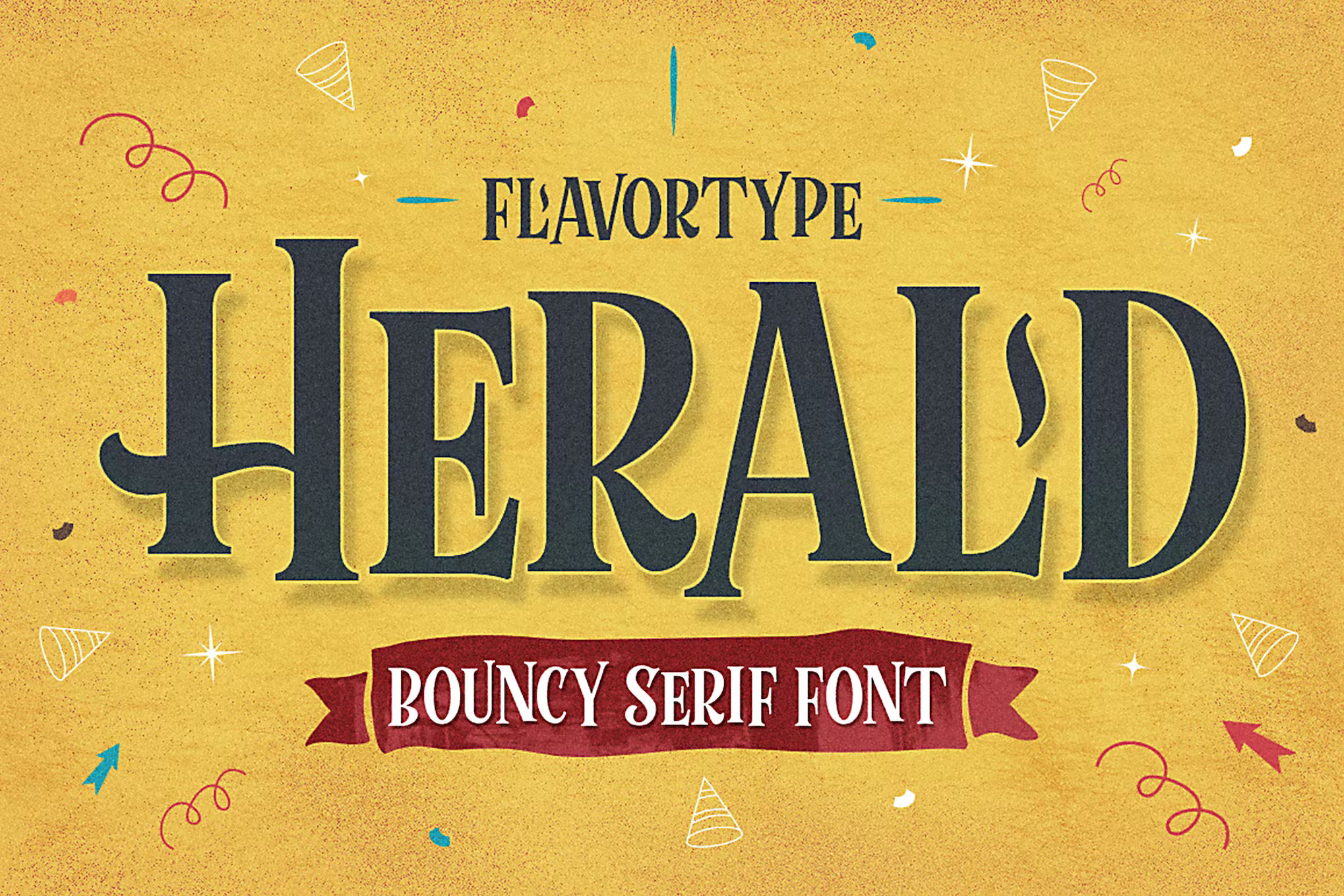 Many of the invitations and TV shows of the Mid-Century era featured fun serif fonts. Herald is a font that's very close to the originals being used back then. It is not your typical serif font; it has a handmade quality to it, but it still has clean edges. The baseline is different in each character, so it makes it look as if the letters are moving.
Carosello – Mid Century Font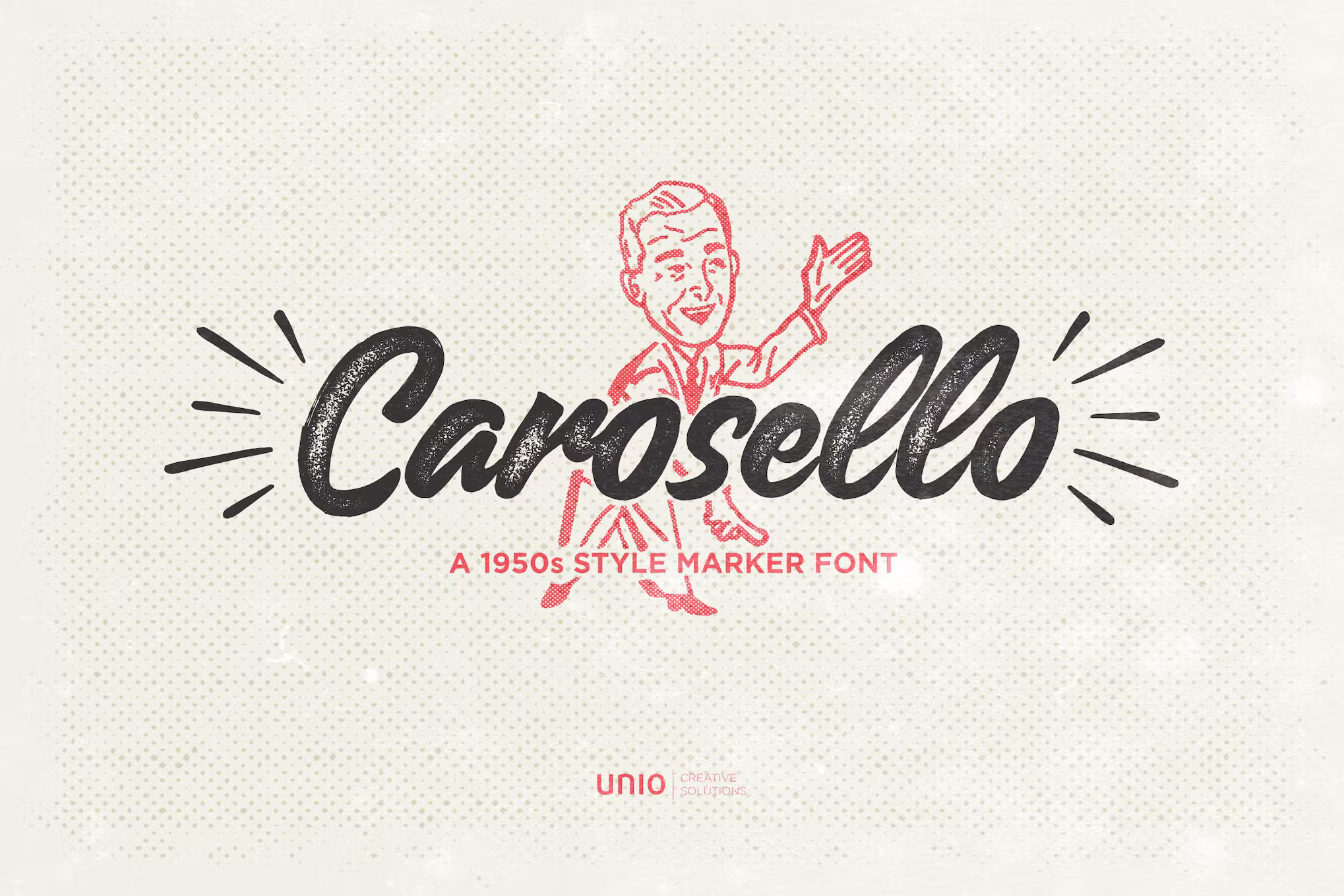 This vintage-inspired font was created with a real Sharpie marker to display the imperfections. Mid-Century script fonts were very big in the 1950s—you can see this especially in classic car logos released around that time. Carosello is a great, gritty font to use for quotes or any vintage design layouts.
Retylle Solyta – Mid Century Font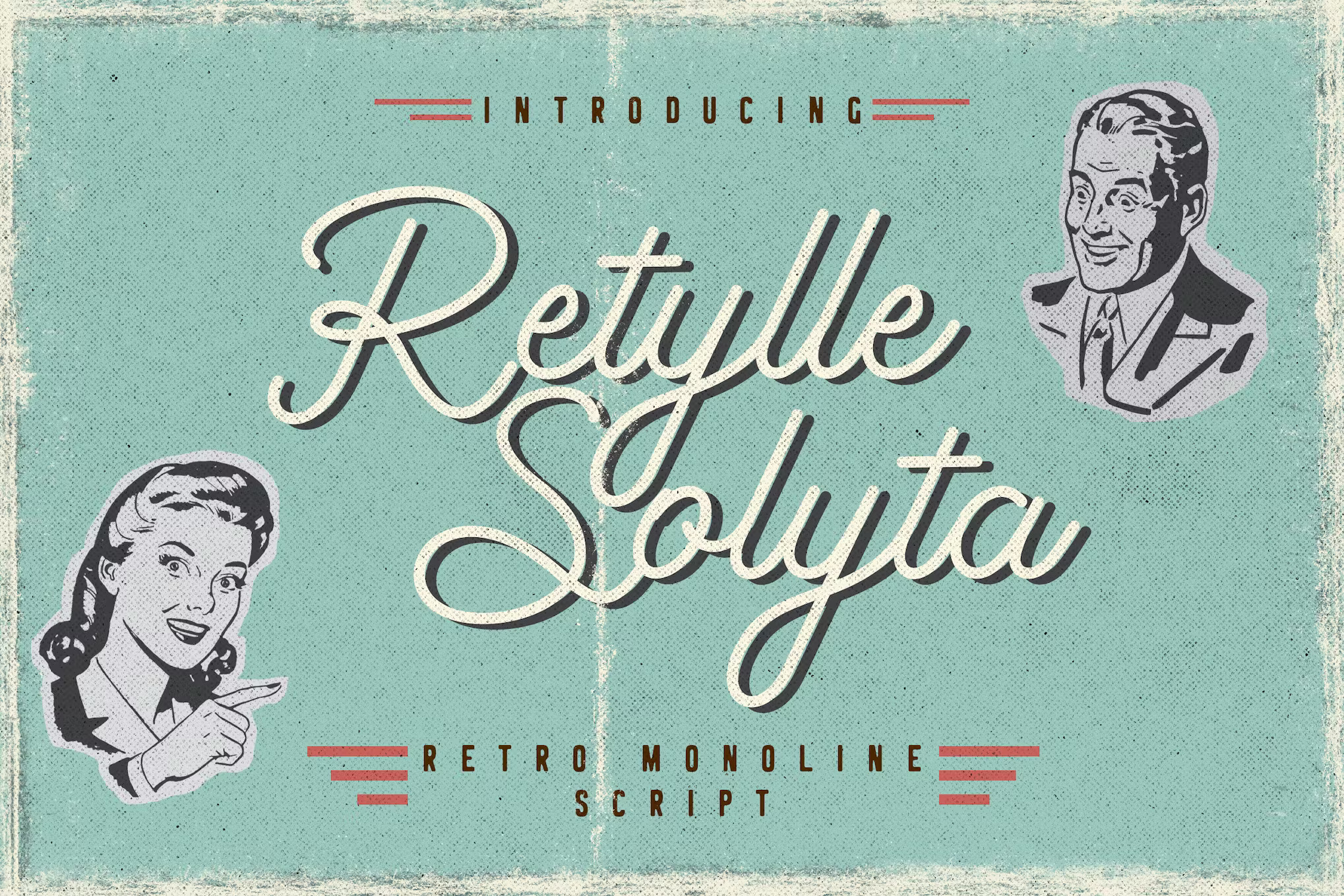 This awesome Mid-Century script font has a great handmade quality to it. The letters are highly legible and uncomplicated, making it perfect for any type of medium you might need. While this Mid-Century script font is legible, it still has a specific personality to it. The package includes many glyphs and useful ligatures that can help avoid character repeats in the same word.
Pipetton – Mid Century Font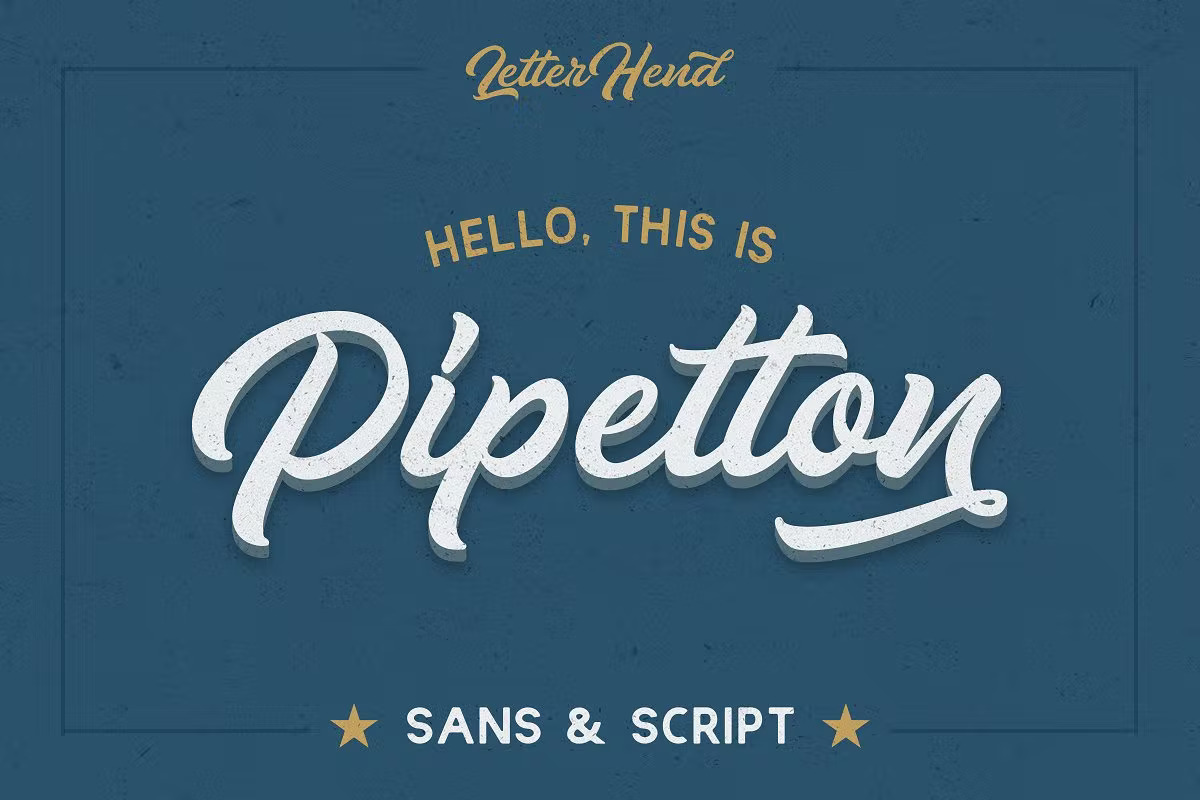 This font duo consists of two fonts: a Mid-Century sans serif font and a script. If you are still getting used to pairing fonts, this is a great duo to get. The Mid-Century sans serif font is slightly geometric but still has a handmade quality to it. The script font is dynamic and lends movement to the sans serif. The combination of these two fonts is great if you are designing inspirational quotes and branding.
rkland – Mid Century Font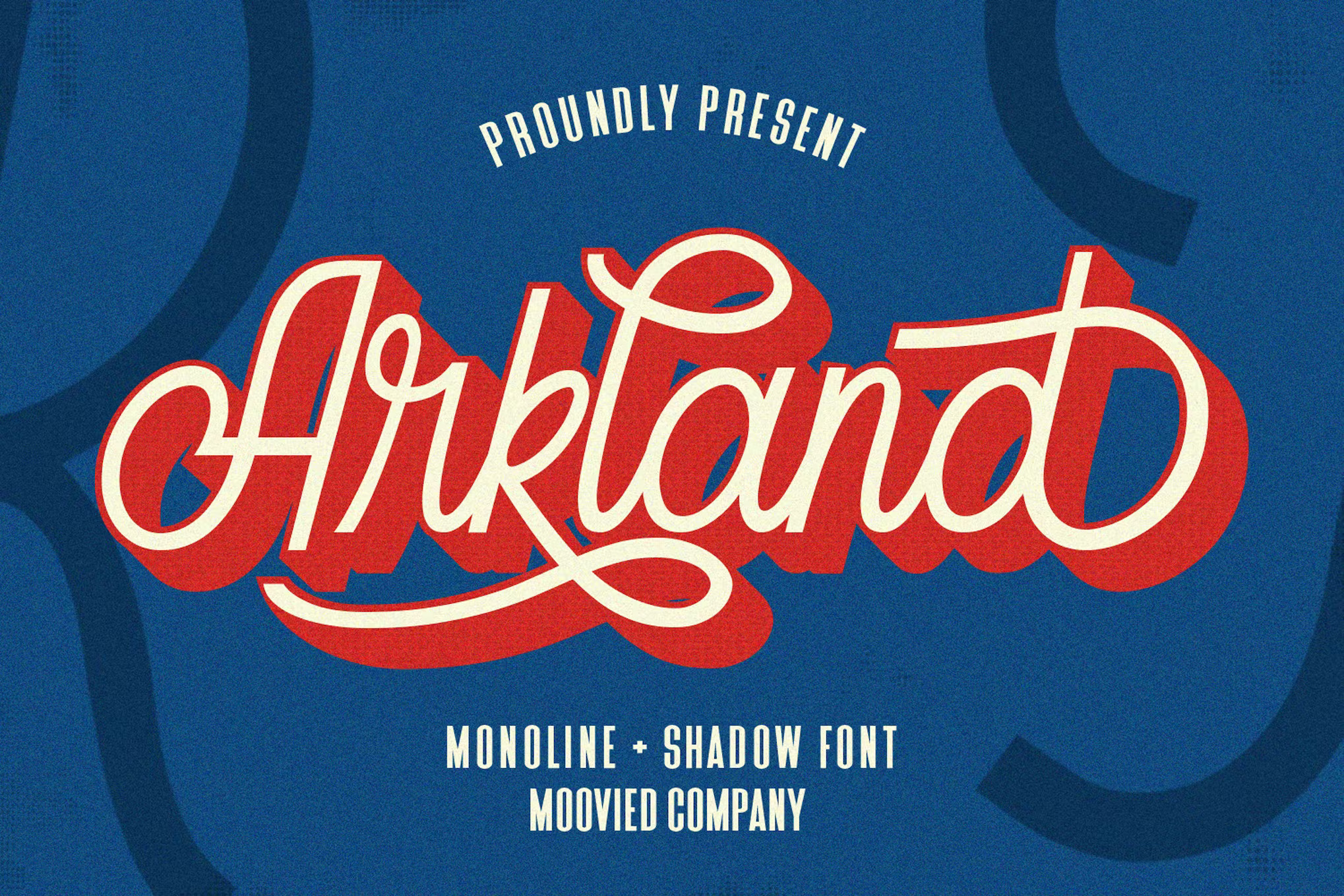 This script font is retro and modern at the same time. It is inspired by badges, signs, and pins. The Mid-Century font style contains multiple stylistic alternates that can help you enhance certain words. This Mid-Century script font style feels very natural and organic, making it perfect for brands that have handmade products.
Belymon – Mid Century Font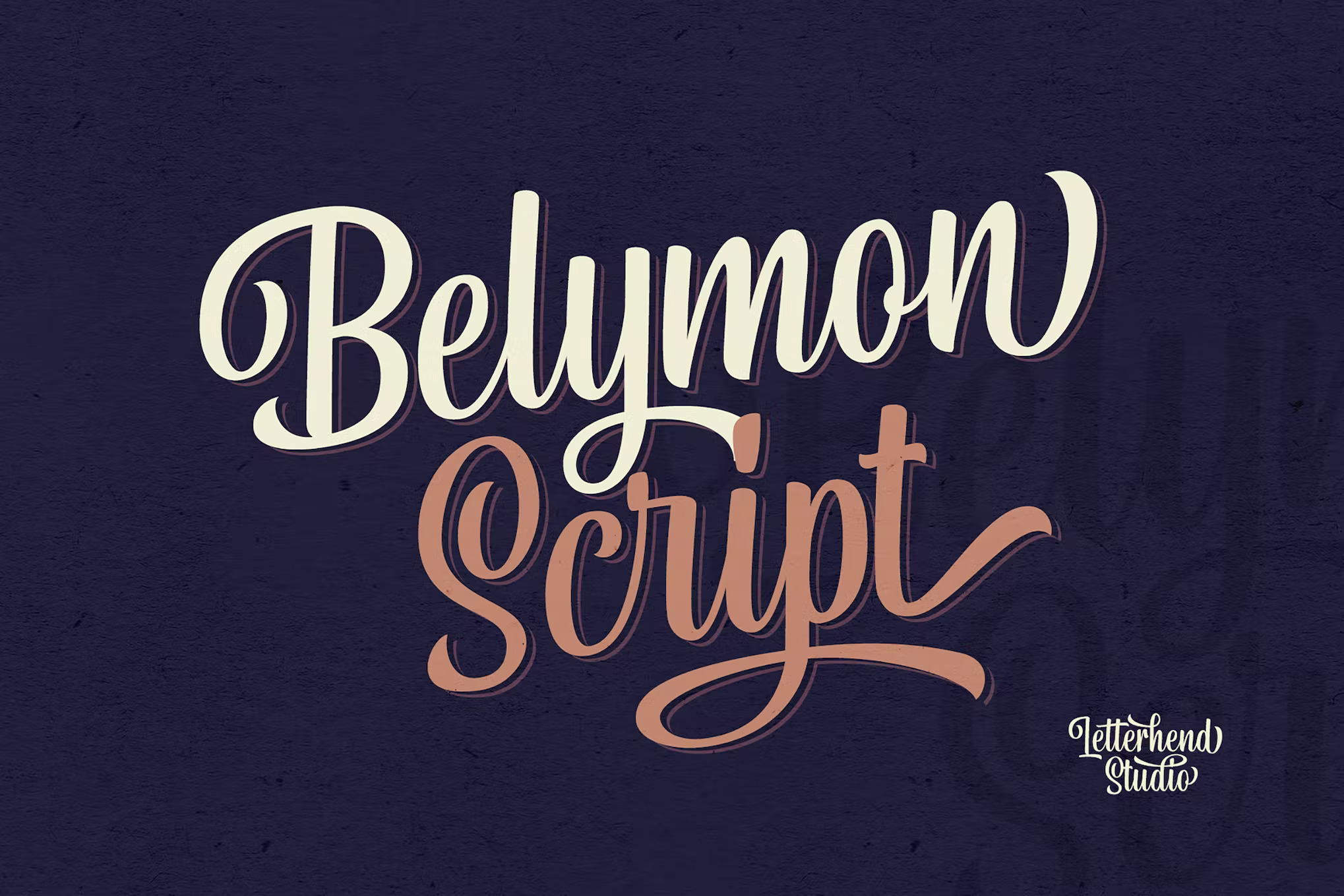 Belymon is another script font that has a brush and ink feel to it. Vintage, highly legible, and fun, this font mimics many of the custom ink designs of the Mid-Century era. The font includes ligatures, stylistic alternates, swashes, and end alternates. All these options are great to have in a Mid-Century script font if you want it to look natural.
By: Sanchi Gupta
Title: 20+ Best Mid-Century Fonts (50's + 60's Retro Fonts)
Sourced From: designshack.net/articles/inspiration/mid-century-modern-retro-fonts/
Published Date: Thu, 10 Nov 2022 20:00:56 +0000