When it comes to adding a sense of adventure, whimsy, and excitement, a pirate font is a perfect choice for your designs.
From Peter Pan to Sinbad and Pirates of the Caribbean, there are many pirate-themed movies, books, and cartoons loved by people of all ages. Mainly because we love to feel that same freedom and imagine ourselves exploring the high seas battling ships and occasional sea monsters.
A great pirate font will help you bring out that same feeling with a bit of nostalgia in people through your designs. Whether it's a book cover, poster, or even a YouTube thumbnail, pirate fonts fit perfectly with many different designs.
Look through our handpicked collection of pirate fonts to find the perfect typeface for your projects.
Pirates Rum – Vintage Pirate Font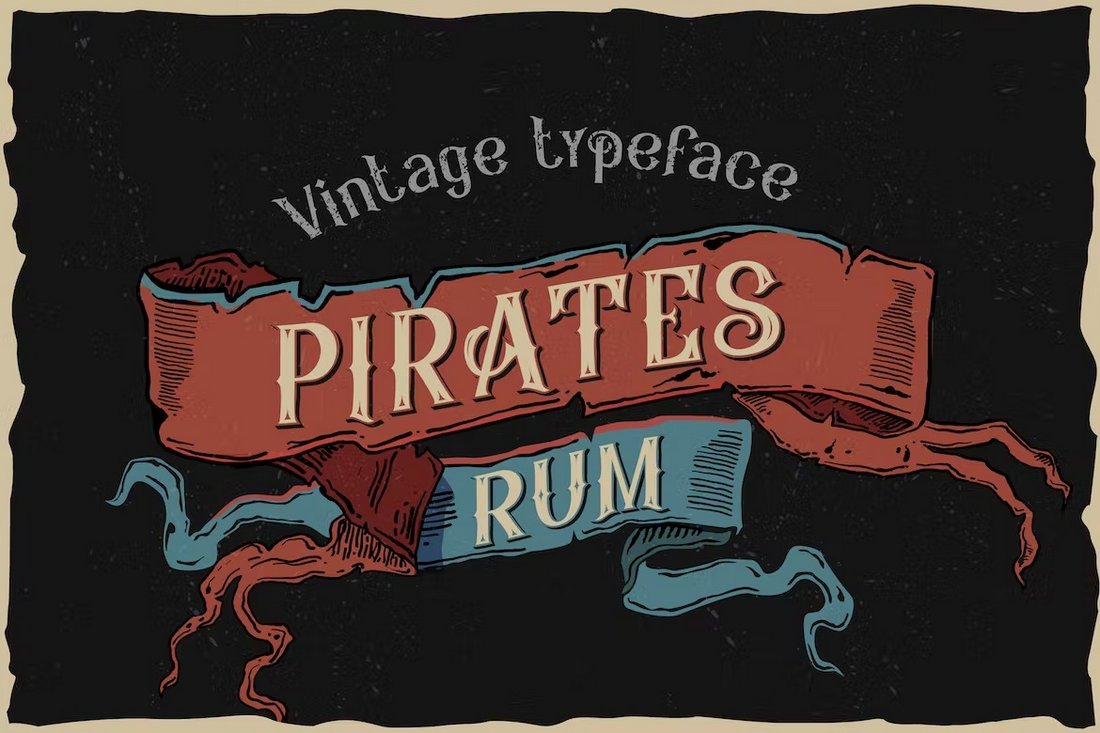 Pirates Rum is the ideal pirate font for various designs as it comes with all the right features that represent pirate life on the high seas. It has a vintage letter design that will take you back in time to the days of Black Beard. And each letter comes with stylish decorative elements to give your typography a bold look and feel. The font is available in 4 different styles as well.
Jack Skull – Creative Pirates Display Font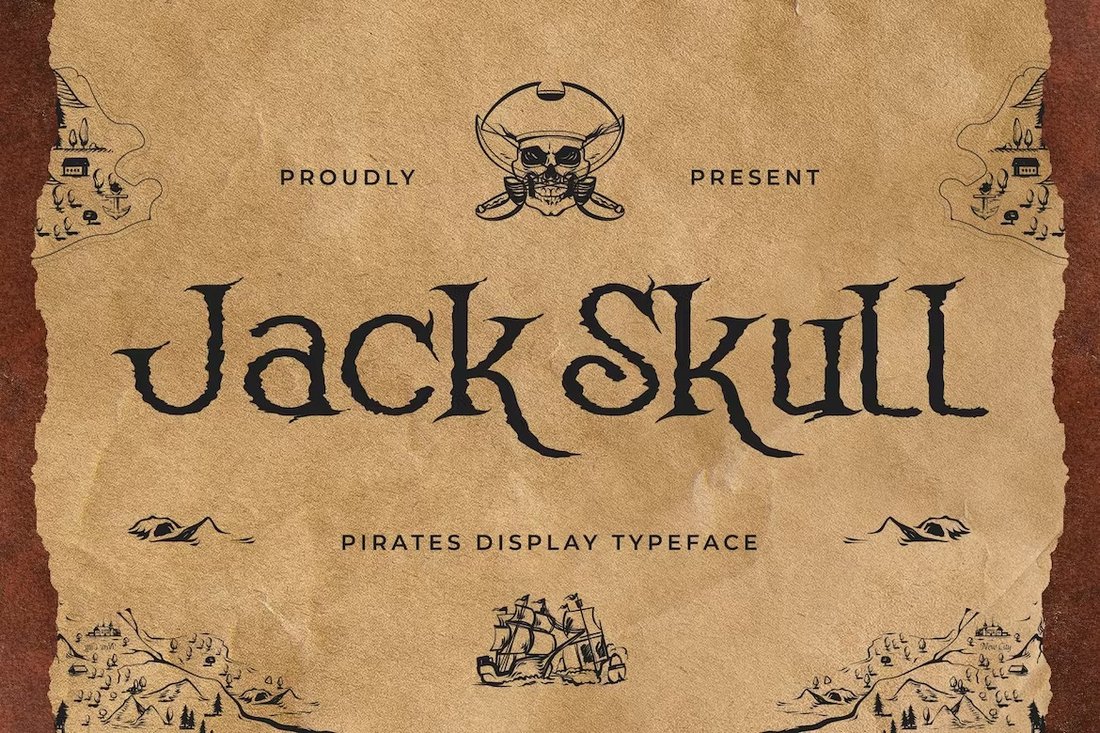 Jack Skull is a font you can use to design pirate-themed typography that will stand out from the crowd. This font comes with a spooky letter design that looks as if they were carved out by a sword. It's the perfect look for a pirate font. The font includes both uppercase and lowercase letters with a few cool ligatures.
Black Flag – Pirates Fantasy Font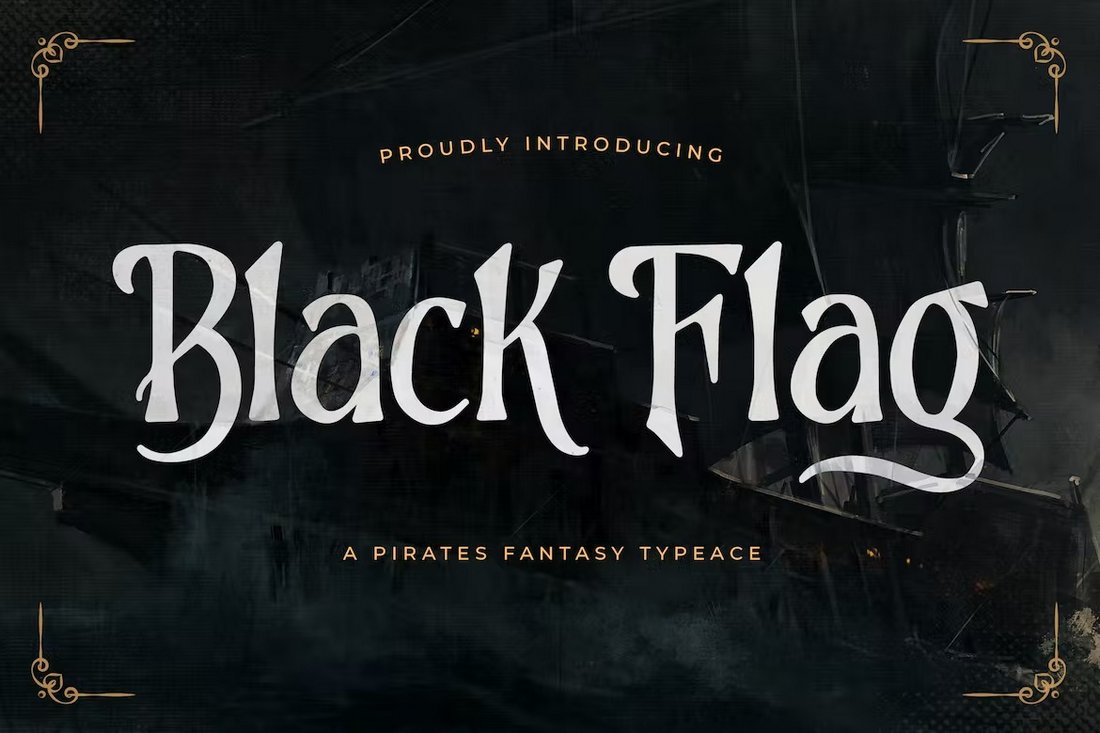 This pirate font combines some of the best elements from both pirate-themed designs and fantasy designs to create an adventurous look for the typeface. It will fit in perfectly with movie posters, product labels, packaging design, and more. You'll have plenty of alternate characters and ligatures to experiment with as well.
Pirate – Vintage Pirate Font Family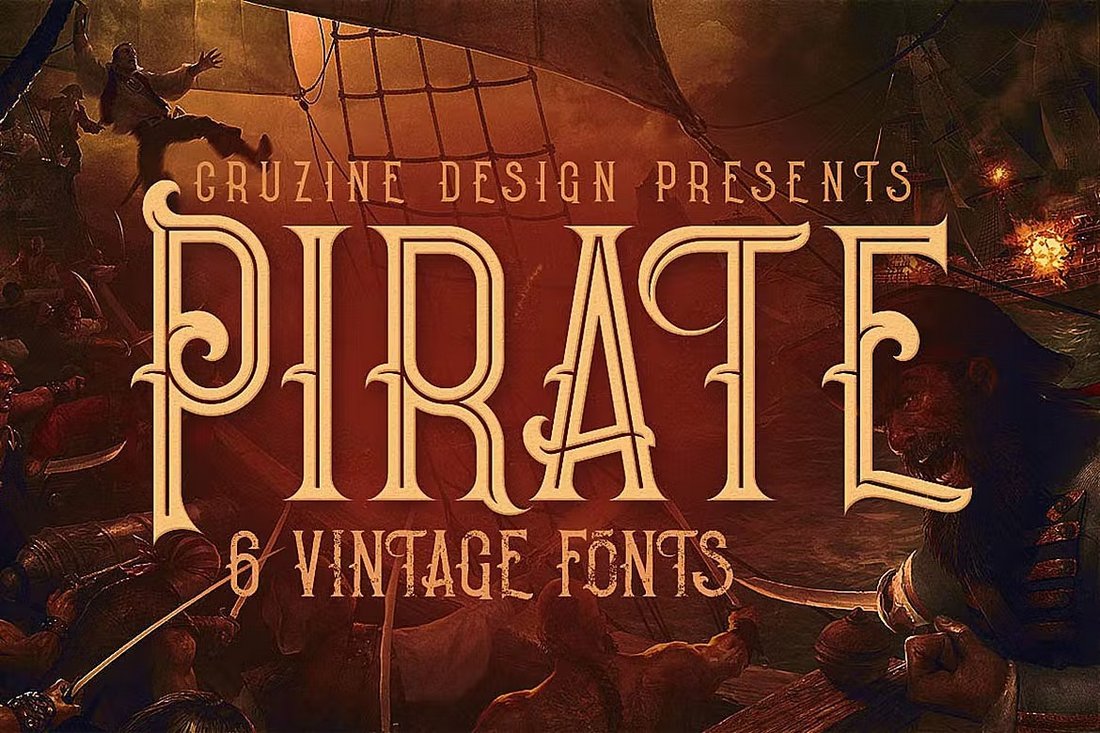 This font comes with a pirate-style letter design with vintage vibes. The bold and creative letter design of the font truly speaks for itself. But that's not all you get with this typeface. It comes in 6 different styles, including inline, shadow, and grunge font styles. There are so many ways you can use this font to add more exciting typography to your designs.
The Pirates – Vintage Adventure Font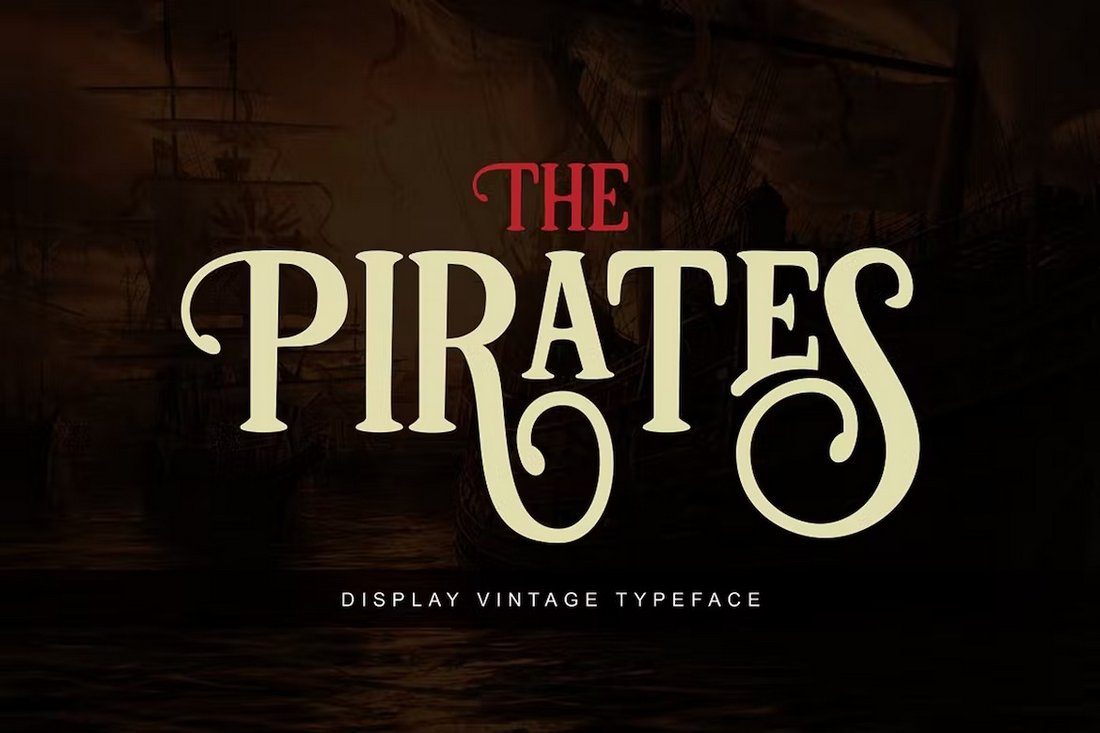 With this font, you can add a classical look to your text and titles with only a bit of pirate-themed elements. This subtle pirate font design makes it perfect for even logo designs, badges, labels, poster titles, and much more. The font includes lots of different alternate characters, stylistic sets, and ligatures suitable for all sorts of design projects.
Bucanera – Free Pirate Font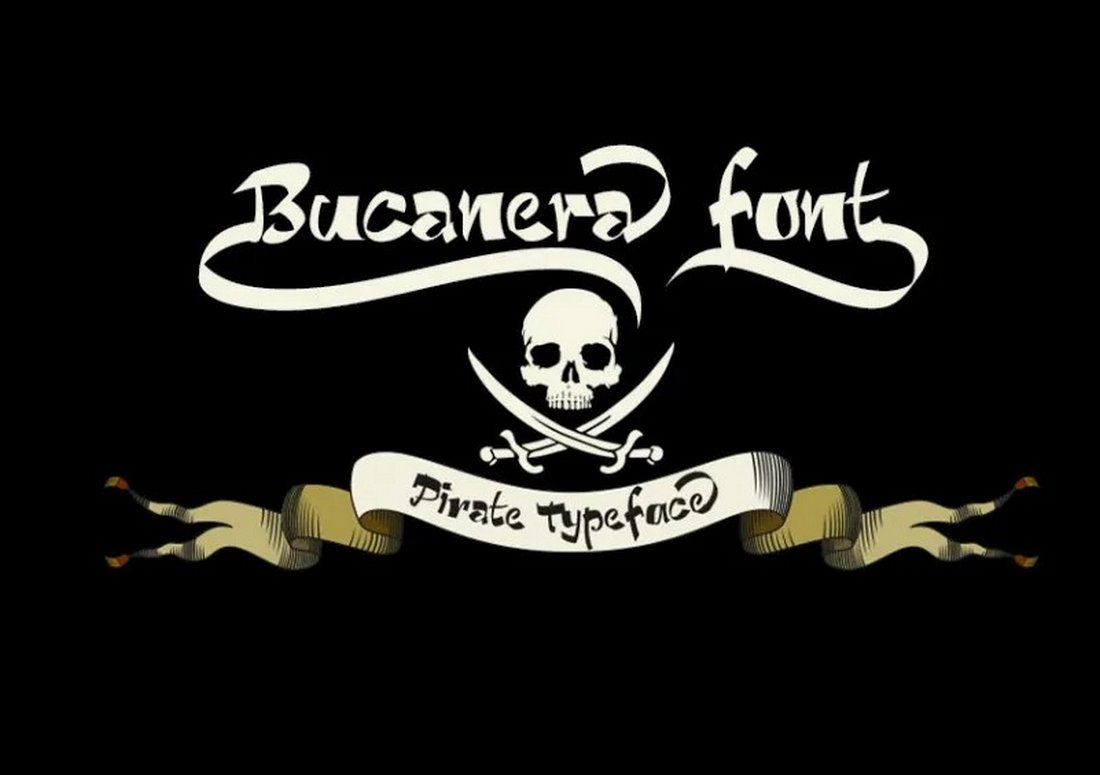 This is a free pirate font you can use to craft vintage typography for various types of design projects. The font features several ornaments you can experiment with. It's free to use with personal projects.
Treasurehunt – Free Pirate Font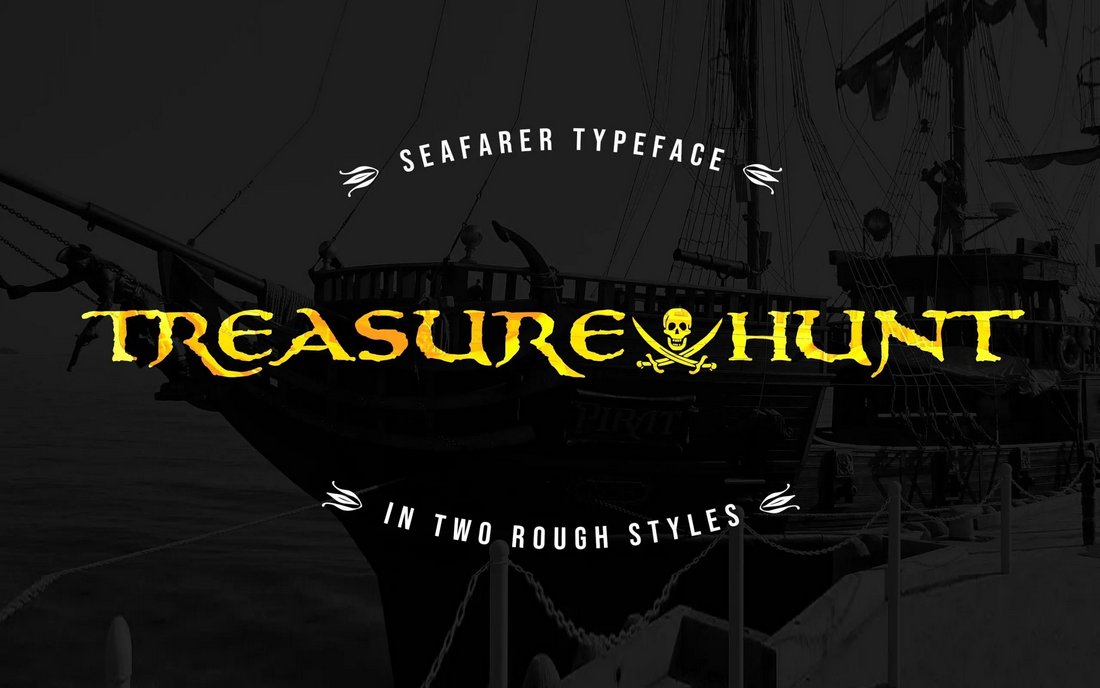 Treasurehunt is a rough display font with a vintage pirate-themed letter design. This font is ideal for everything from poster titles to flyers, YouTube thumbnails, website headers, and more. This font is also free for personal use.
Blackbeard – Vintage Bold Pirate Font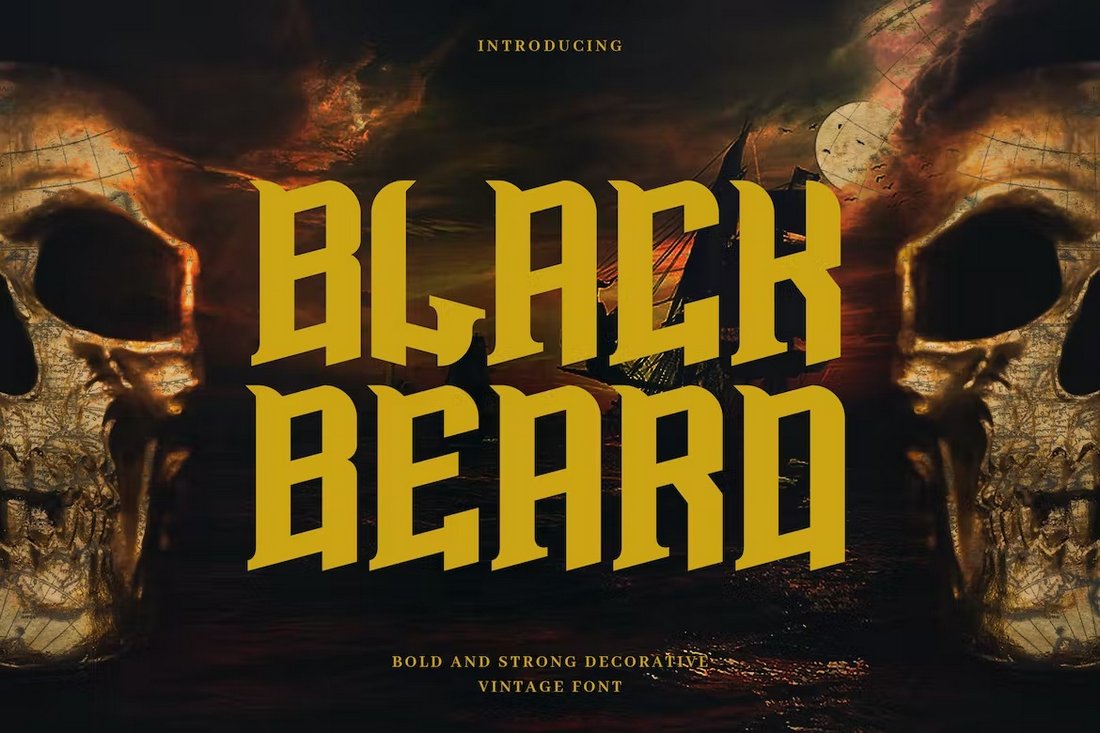 This font looks just as fierce and bold as the Black Beard himself. It features a vintage decorative letter design that will add that same bold look to your modern design projects. There are both uppercase and lowercase letters included in this font. And it's ideal for drink label and product packaging designs, as well as many other types of projects.
Capitan Mura – Whimsical Pirate Font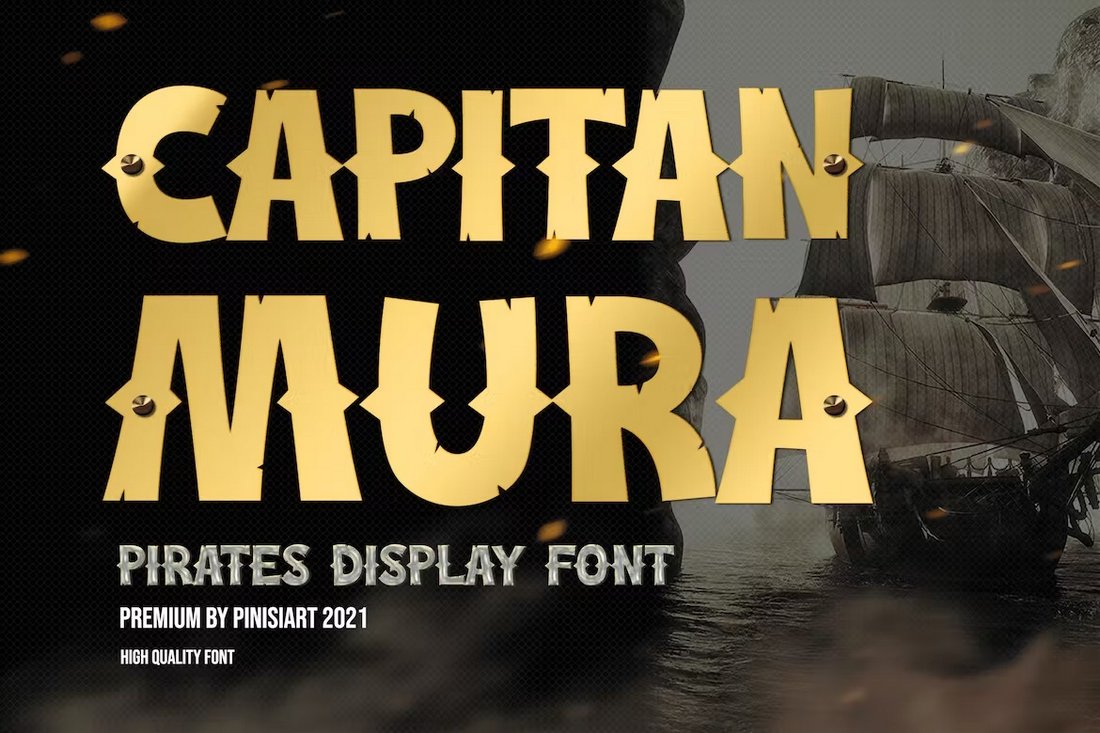 Capitan Mura is a pirate-themed font with a fun and whimsical letter design. It has chunky letters with creative decorative elements. The font looks great for YouTube thumbnails, social media posts, book covers, and kids designs. It includes all-caps letters with a set of stylistic alternates.
The Simbiod – Classic Adventure Pirate Font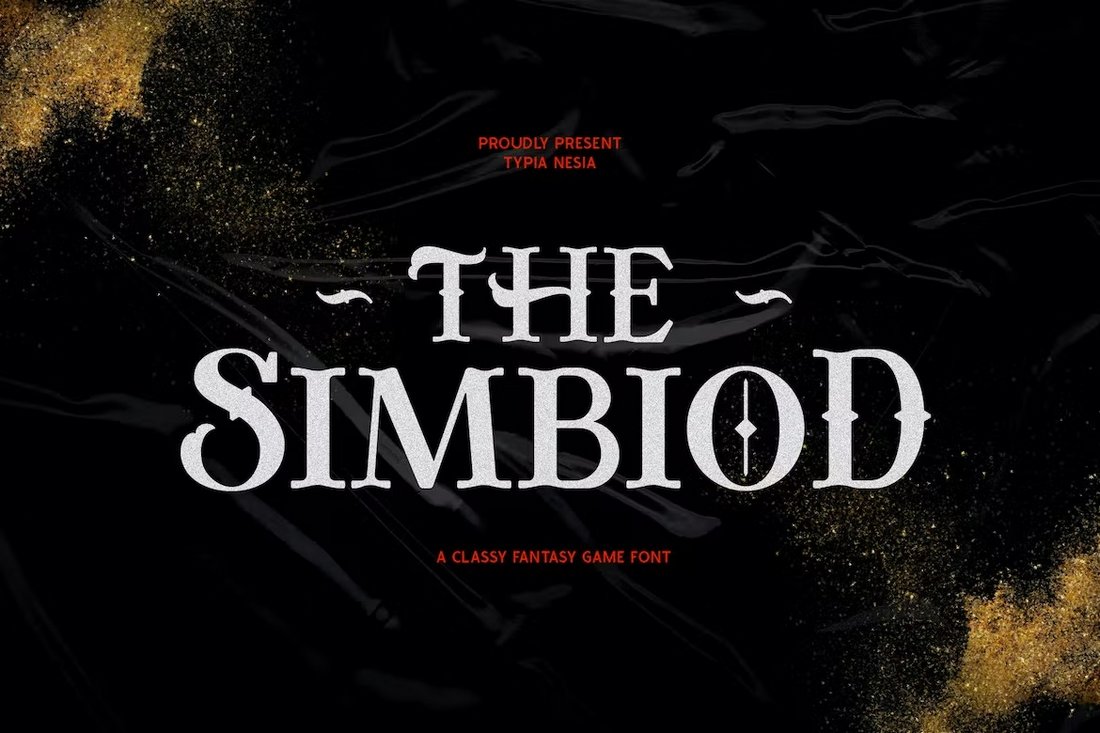 It's Simbiod not Sinbad but it has the same adventurous look and feel. This font has one of the most creative letter designs we've seen in a pirate font. It includes a set of all-caps letters with a set of alternate characters, ligatures, and multilingual support.
Coaster Ghost – Unique Pirate Font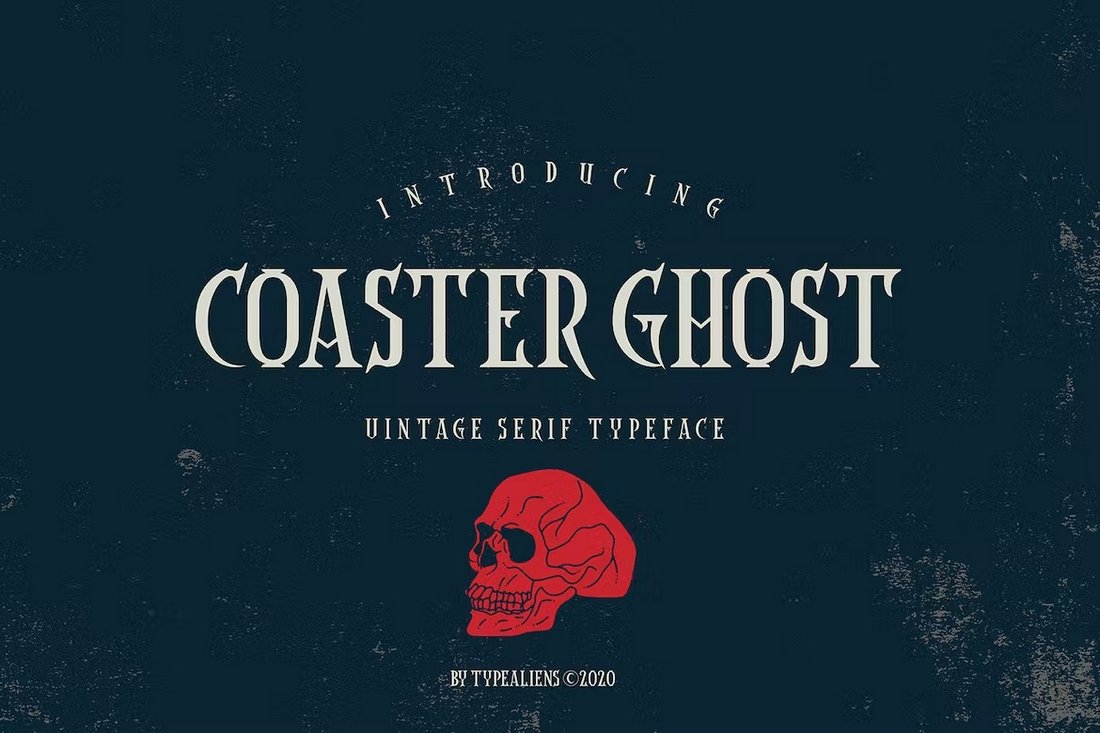 Coaster Ghost is another unique pirate font with a stylish design. This all-caps font has a mix of both vintage and modern design elements to make it suitable for all kinds of modern design projects. It will fit in nicely with logo designs, badges, labels, and everything in between.
Bogus Jack – Pirates Blackletter Font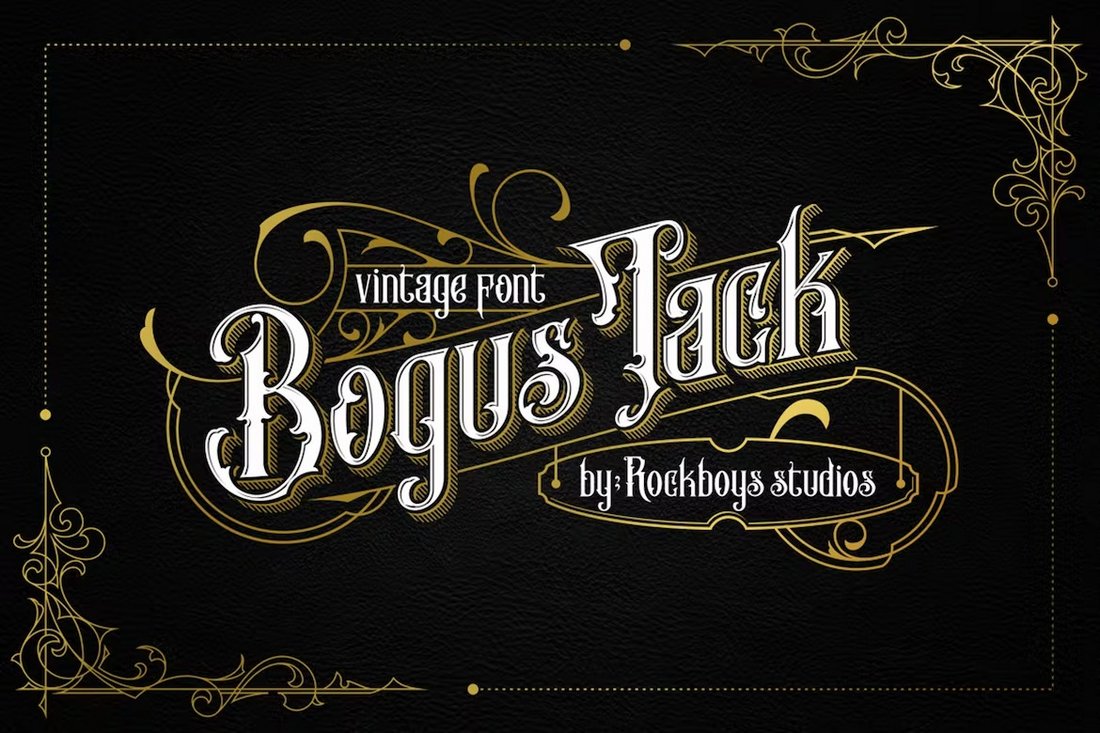 At first glance, it looks just like a pirate font. But this is actually a blackletter font that features a similar letter design to pirate fonts. It has decorative letter designs that will make your titles look luxurious with a classic vintage look and feel. The font is especially great for posters, CD covers, labels, and more.
Black Rose – Free Pirate Font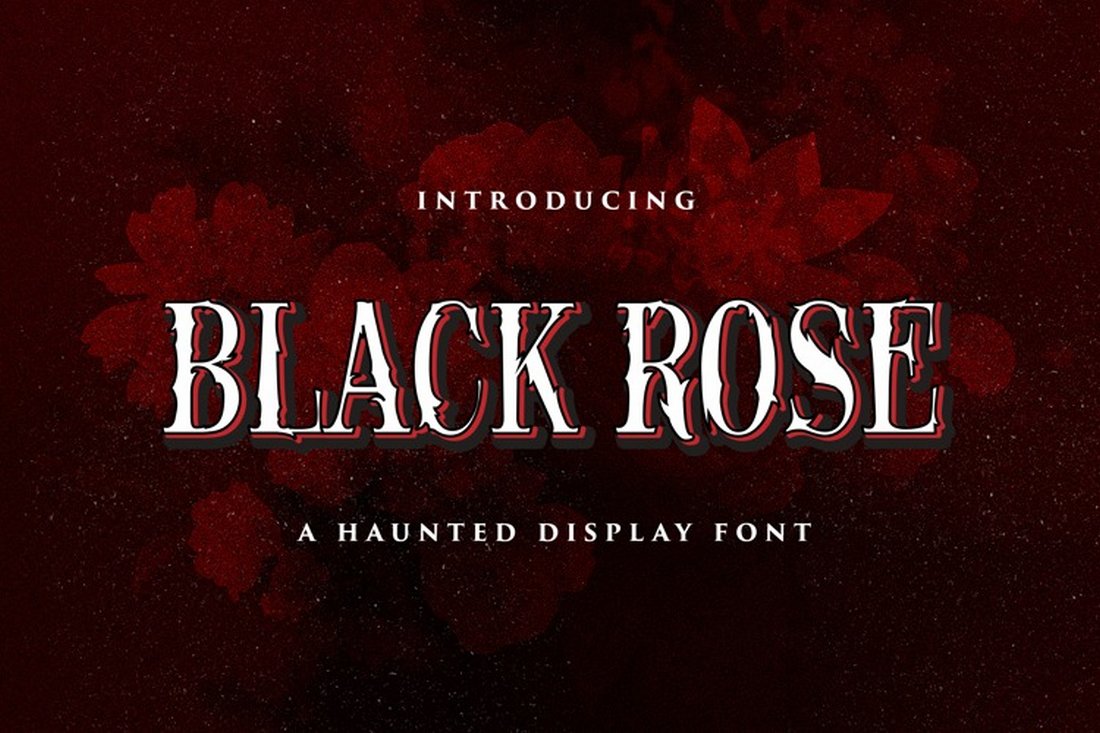 This free font is perfect for all kinds of print and digital design projects. It has a rough textured letter design that will help you create a cool pirate look for text and titles. The font is free to use with personal projects.
Battlesbridge – Free Pirate Display Font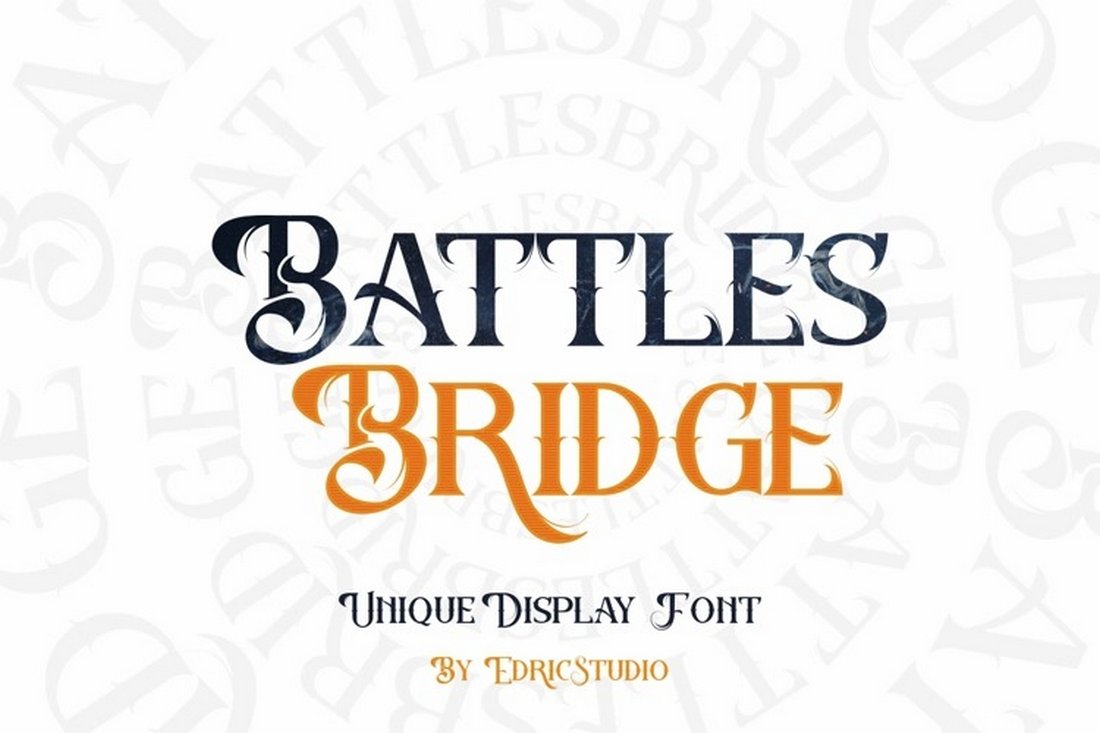 If you're looking for a pirate font with a classic letter design, give this font a try. It includes elegant serif letters with decorative elements. It's free to use in personal projects.
EL PIRATOS – Pirate Sailor Tattoo Font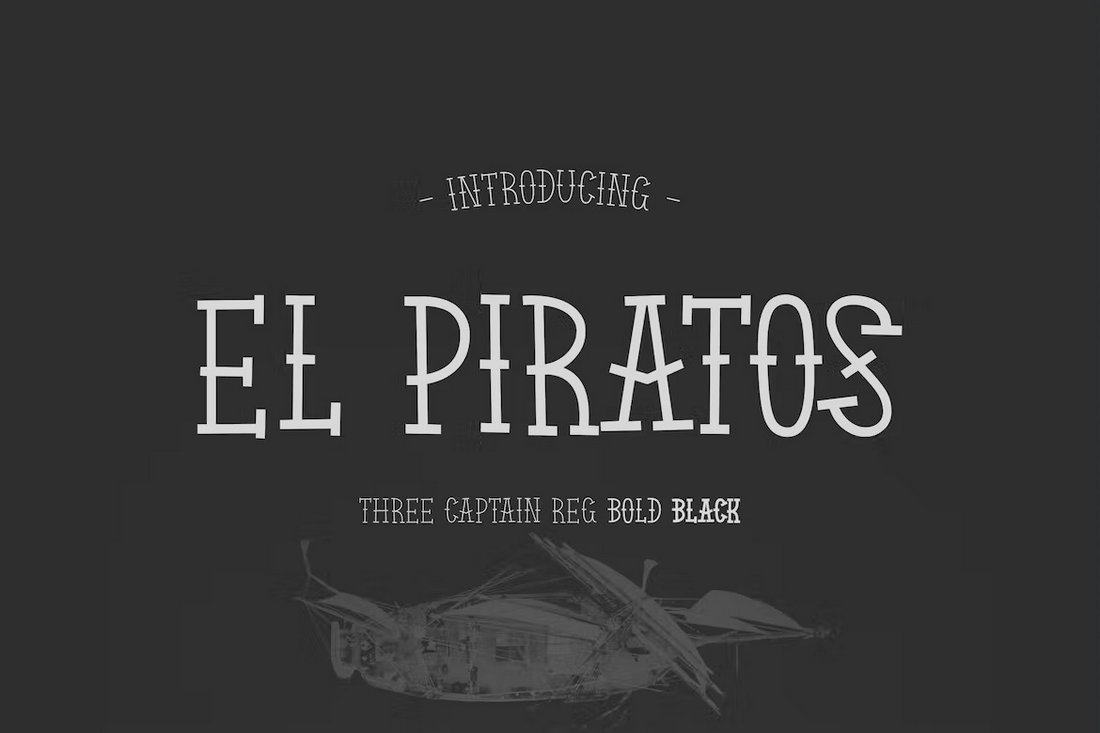 This font has a different style of pirate-themed letter design. It uses tall and minimal letters with decorative elements to help you craft unique titles for your projects. The font is especially great for tattoo-style typography. It features all-caps letters and is available in 3 weights.
Chervels – Old Fashioned Pirate Font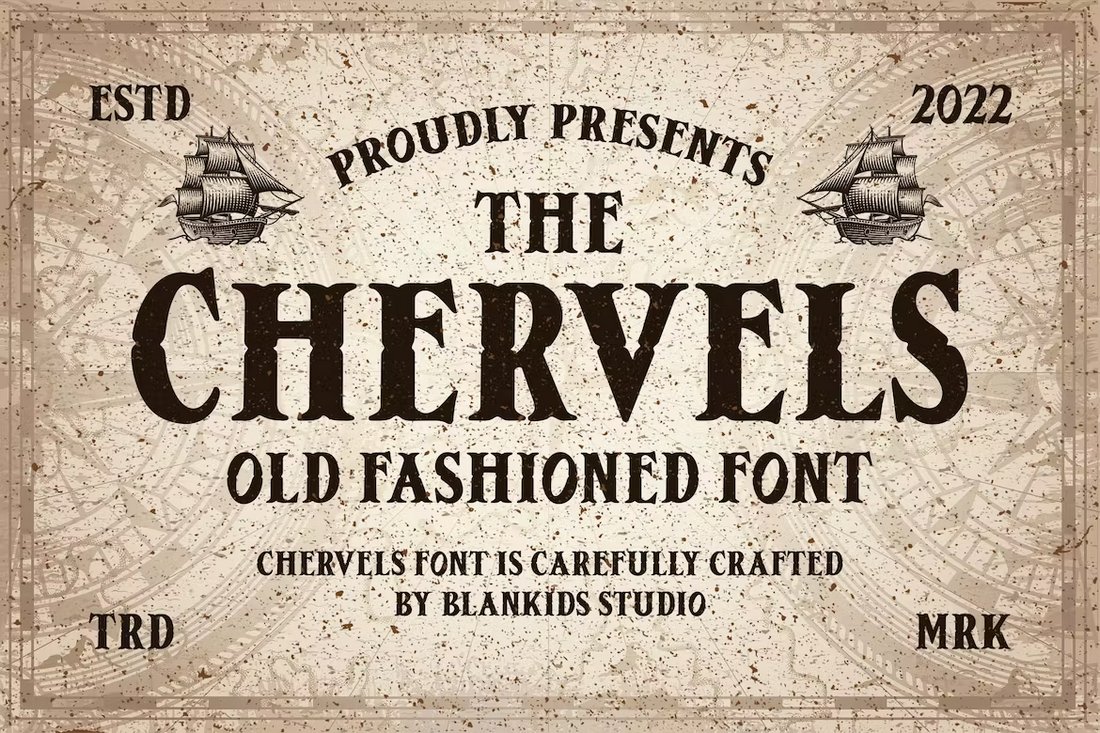 Chervels is a classic font that will instantly remind you of vintage signs and posters. It comes with an old-school letter design with creative and decorative elements to make your label and product packaging designs stand out. The font has extensive multilingual support as well.
Pirate Hunter – Pirates Fantasy Font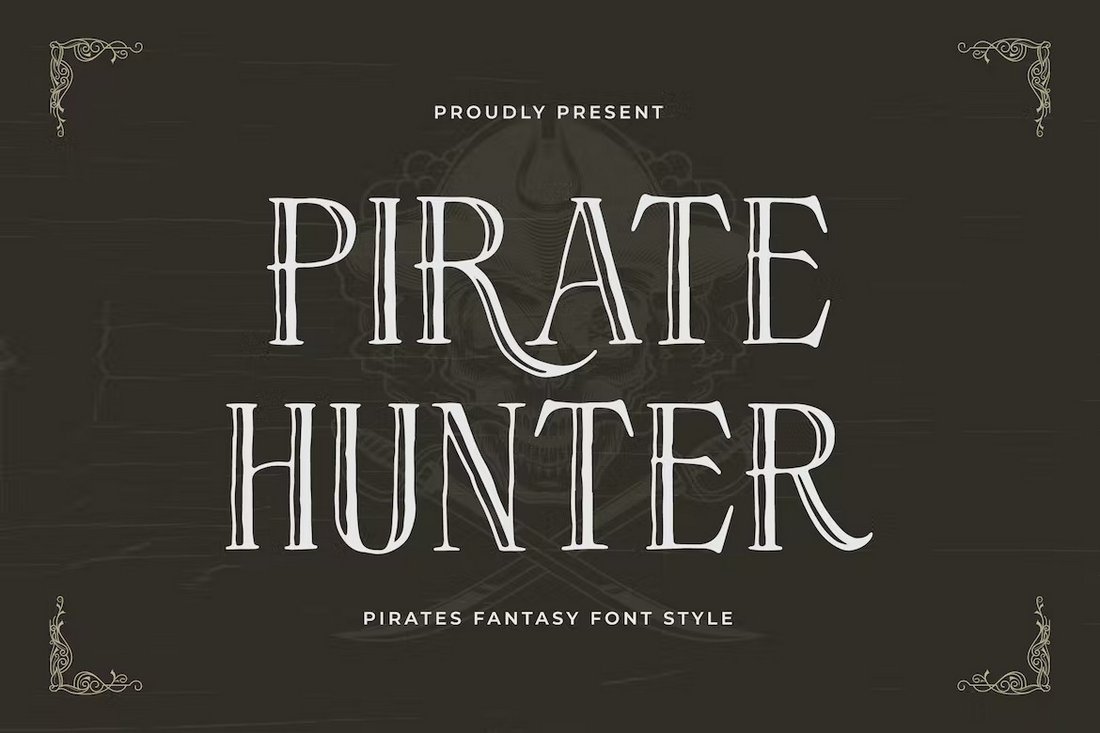 Pirate Hunter is another fantasy-style pirate font you can use to design beautiful titles for your book covers, CD covers, and even logos. The font has a certain elegant look that makes it quite mesmerizing to look at. It includes uppercase and lowercase letters along with some ligatures.
White Pearl – Fun Pirate font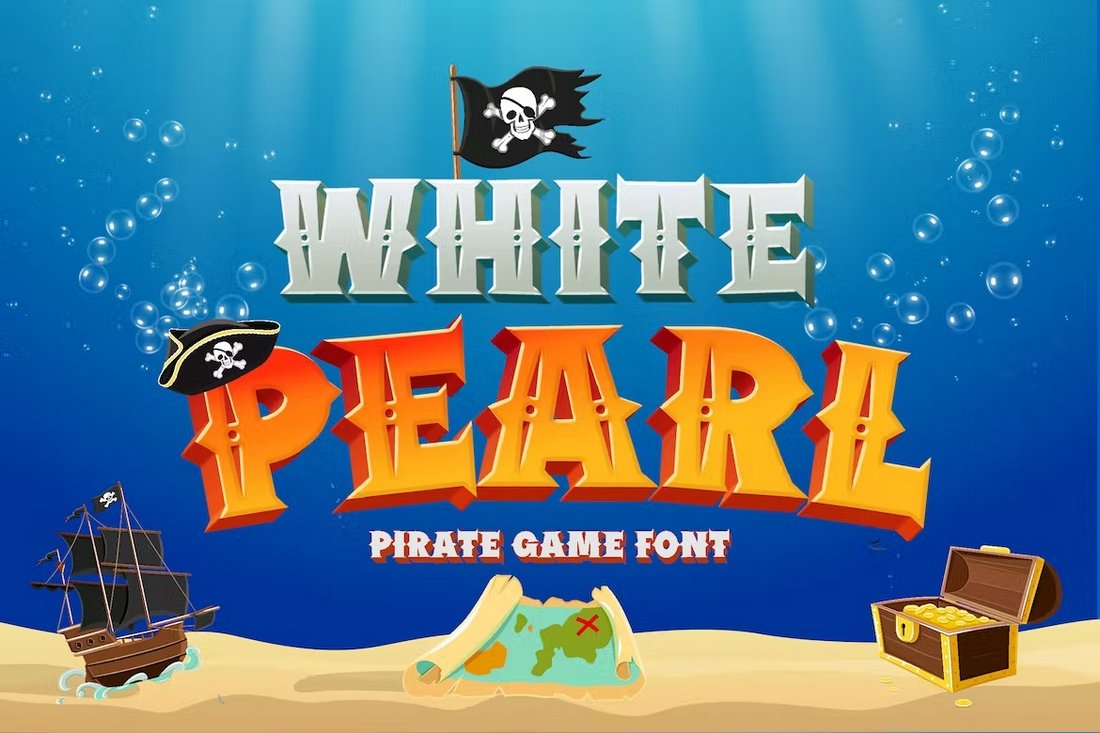 A fun and creative pirate font for making all kinds of typography designs for kids. This font has a playful letter design with a pirate-themed look and feel. It will especially go great with video games, cartoons, and educational designs. The font features all-caps letters with a stylistic character set.
Dark Seas – Pirate Font Family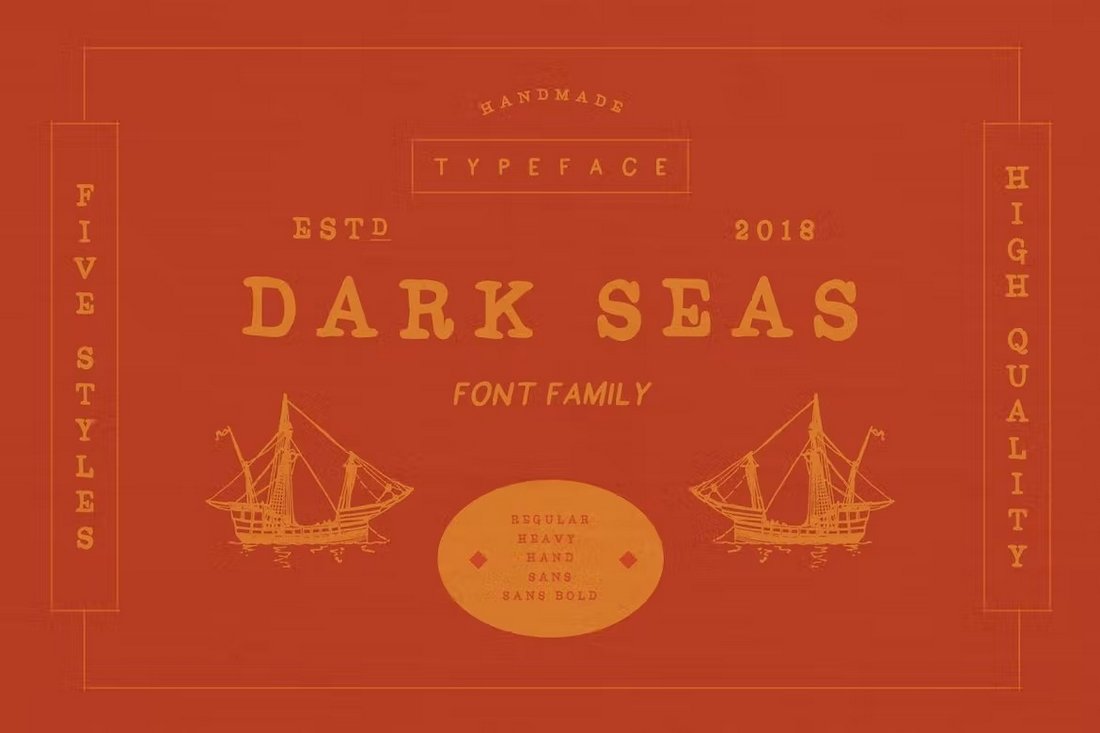 Dark Seas is a classic font family that includes several unique pirate-themed typefaces. There are 6 different fonts in this family featuring different weights. They are all great for designing labels, product packaging, branding, and even stationery designs.
Black Mild – Free Classic Pirate Letter Font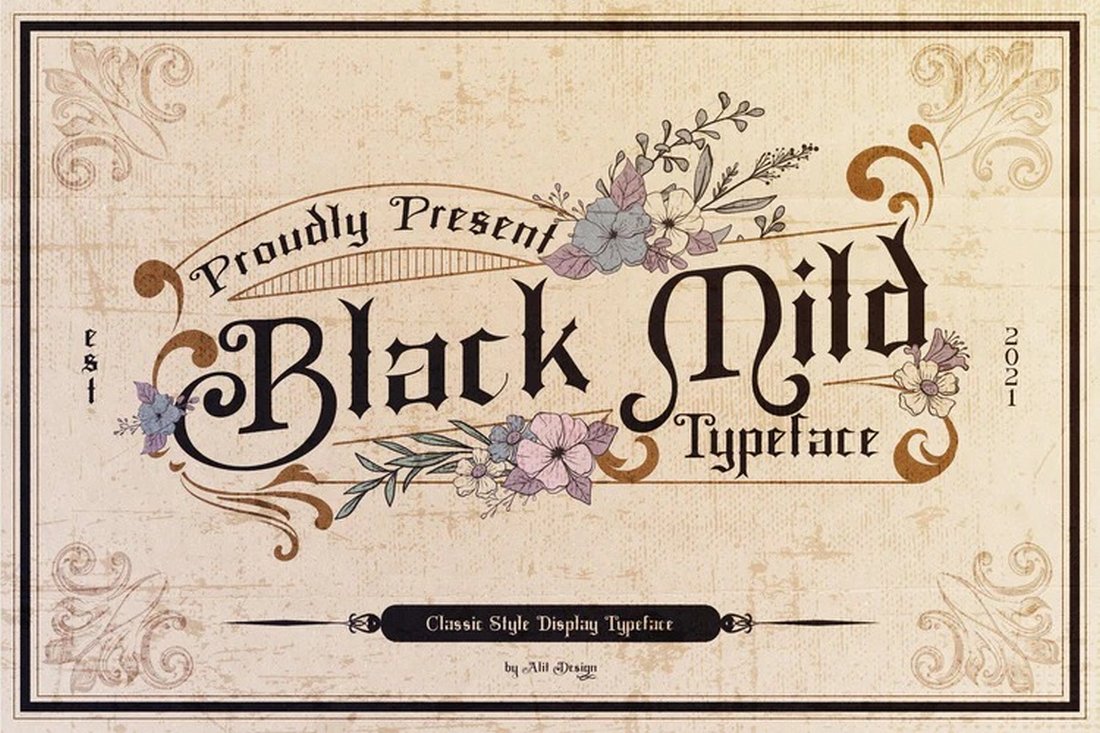 Black Milk is a classic pirate-style font featuring a blackletter design. It has a beautiful letter design with gorgeous decorative elements. You can download and use this font for free with personal designs and projects.
Beast & Baron – Free Blackletter Pirate Font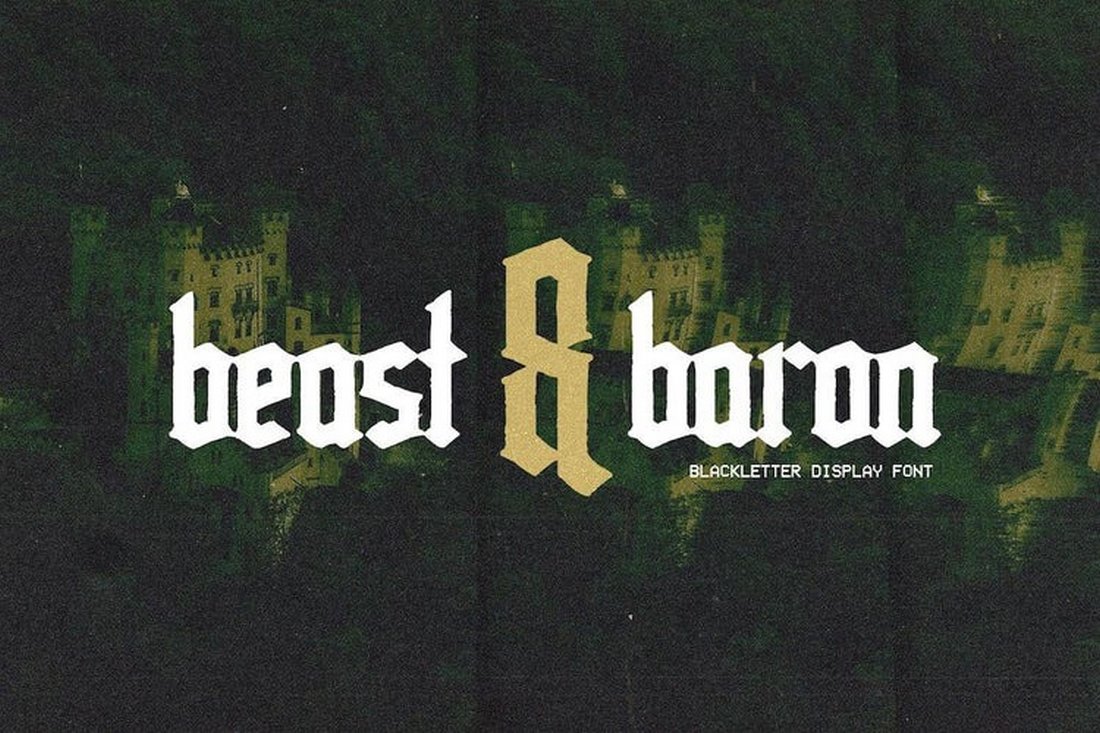 Another free pirate font with a blackletter look and feel. This font comes with a grunge-style hand-crafter letter design. And it's completely free to use with your personal and commercial projects.
Galley – Hand-Drawn Pirate Font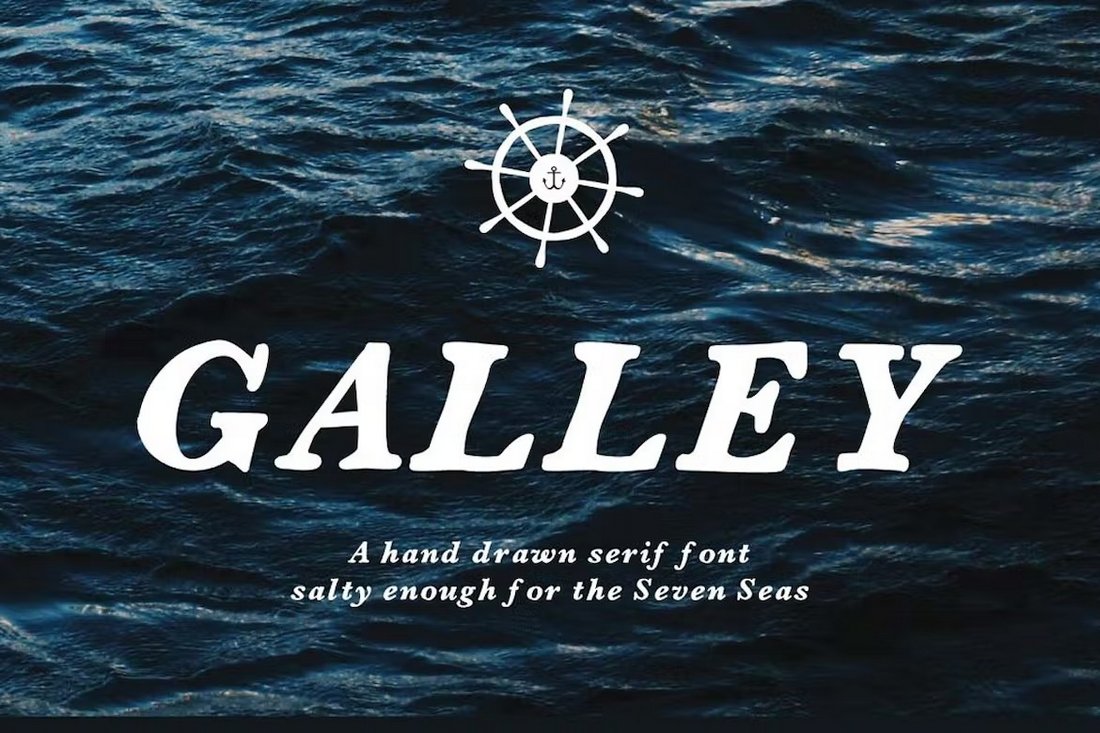 Galley is a nautical-themed font that also looks perfect for pirate-themed designs. It has a classic hand-drawn character design with both uppercase and lowercase letters. The font is most suitable for labels and badges but you can use it for various other projects as well.
Derphace – Retro Script Pirate Font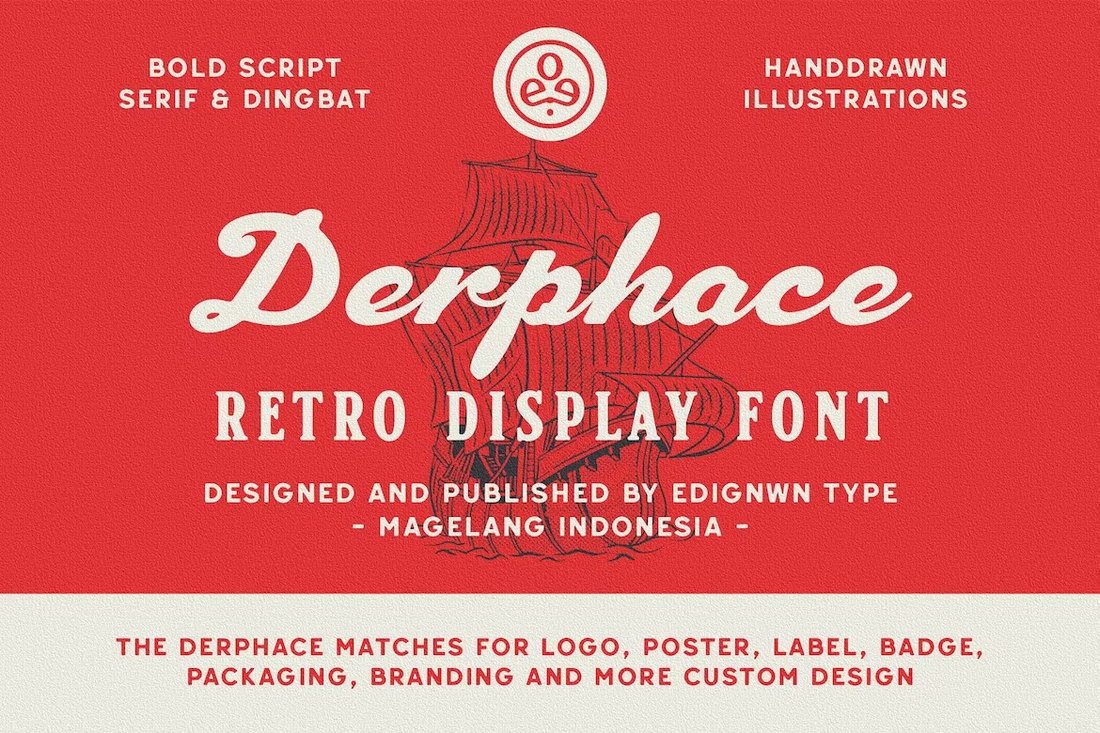 This is a font bundle that includes 4 different pirate-style fonts. It comes in regular, round, rough, and stamp font styles. You will also be able to select from script and serif fonts to craft unique titles and typography. As a bonus, there are 26 illustrations in dingbats for you to use in your designs.
For more cool fonts, be sure to check out the best nautical fonts collection.
By: Roshan Perera
Title: 20+ Best Pirate Fonts in 2023 (Free & Pro)
Sourced From: designshack.net/articles/inspiration/best-pirate-fonts/
Published Date: Tue, 18 Oct 2022 09:00:53 +0000
Did you miss our previous article…
https://www.webdesignhawks.com/?p=10734