Using typography in videos is more than just about animating text. It's a process that requires creative thinking. If you don't pick the right template, you could ruin the entire video.
For example, typography in explainer videos needs to be very clear and have animations that flow with the video to help educate the audience about a product or service. And it's an entirely different process for designing typography for a movie credits scene, YouTube intro, or adding song lyrics to a music video.
What if you could find typography templates for all those different types of videos in one place? Well, that's exactly what we did.
In this article, you'll find brilliant text and typography templates for Final Cut Pro. Download, customize, and start making amazing videos.
Big Bold Titles – Final Cut Pro Text Effects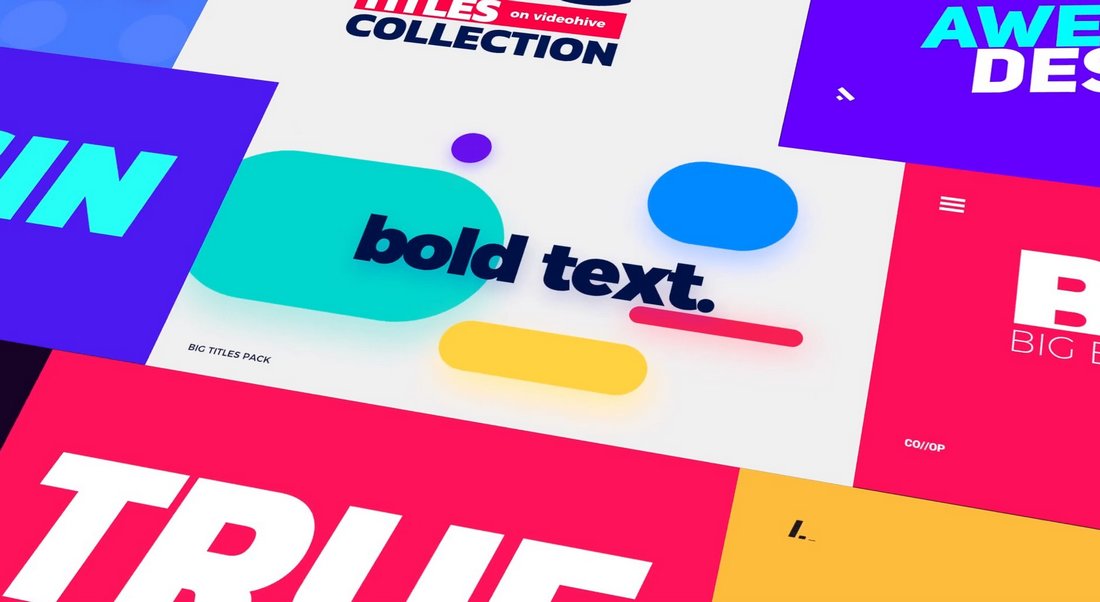 Designing amazing title scenes that grab attention is the key to getting users to stick through to the end of your videos. With these Final Cut Pro text templates, you can achieve that goal without effort. There are 30 different title scenes in this bundle with many stylish designs and animations. They are compatible with Apple Motion and Final Cut Pro X.
Modern Typography – Final Cut Pro Text Animations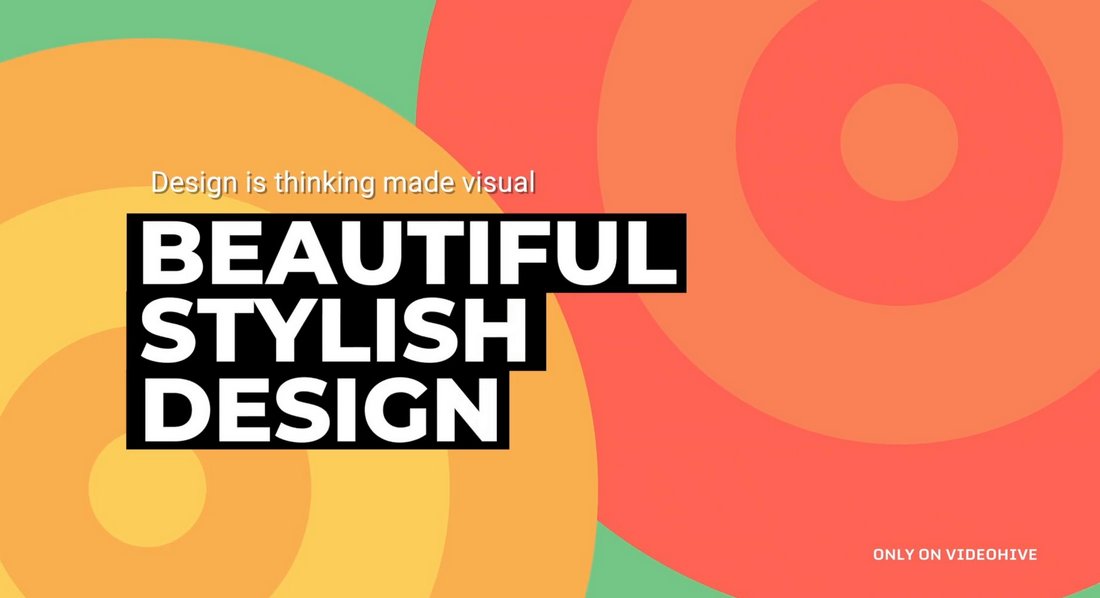 If you're a fan of bold and colorful typography effects, this collection of Final Cut Pro text effects is made just for you. It includes lots of different styles of text animations for making cool typography for YouTube videos, social media videos, business event videos, and so much more.
Stylish Typography Templates for Final Cut Pro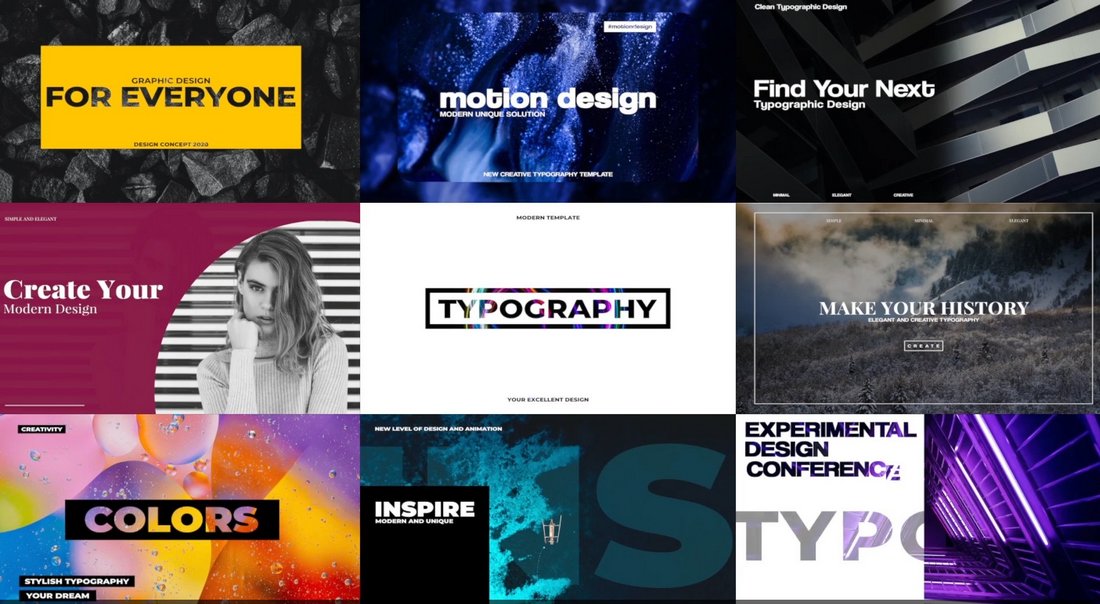 The typography templates in this pack are made with professional videos in mind. They feature minimal and elegant text designs with simple animations to create a decent look for typography scenes. This makes these templates most suitable for business and corporate videos.
Kinetic Typography Final Cut Pro Text Effects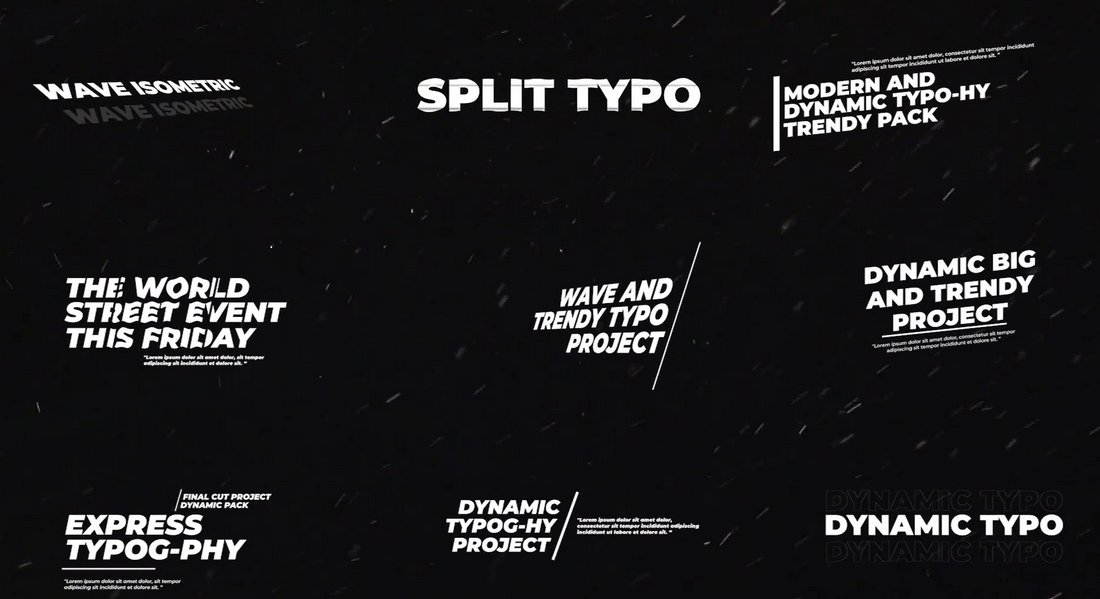 Kinetic text effects are one of the most popular types of text animations used in videos. With this bundle of templates, you can also add cool kinetic text effects to videos using Final Cut Pro. It includes 9 different text effects with unique styles of kinetic animations.
Trendy Lower Thirds FCPX Text Animations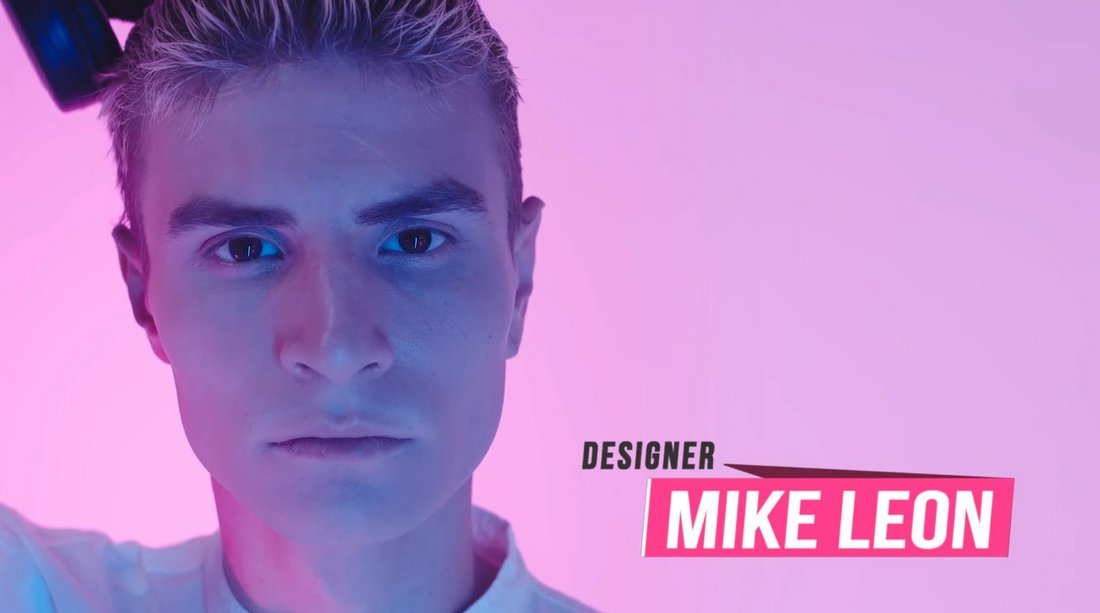 Lower thirds are a big part of many different types of videos but they often look the same on every video you see. It's time to make a different style of lower thirds with creative designs. Grab this trendy lower thirds template pack for Final Cut Pro and get to work. These templates come in 4K resolution.
Free Glitch Title Final Cut Pro Text Effects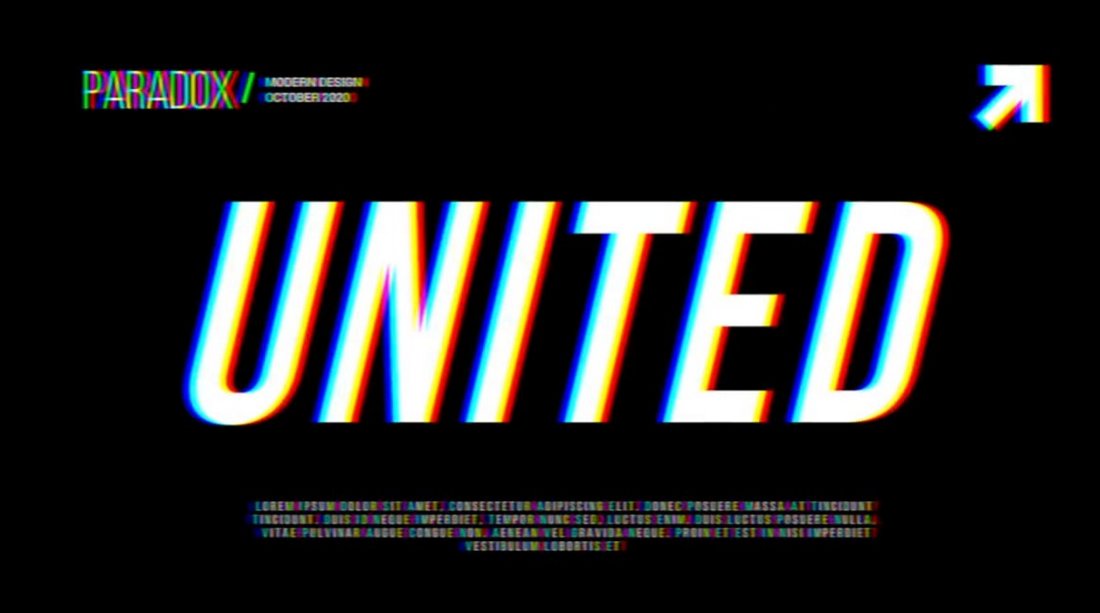 This is a free text effect template for Final Cut Pro. It features a stylish title layout with an attractive glitching effect. This style of text effects is perfect for making trendy social media promos and videos.
Letterbox Title Free Final Cut Pro Text Effects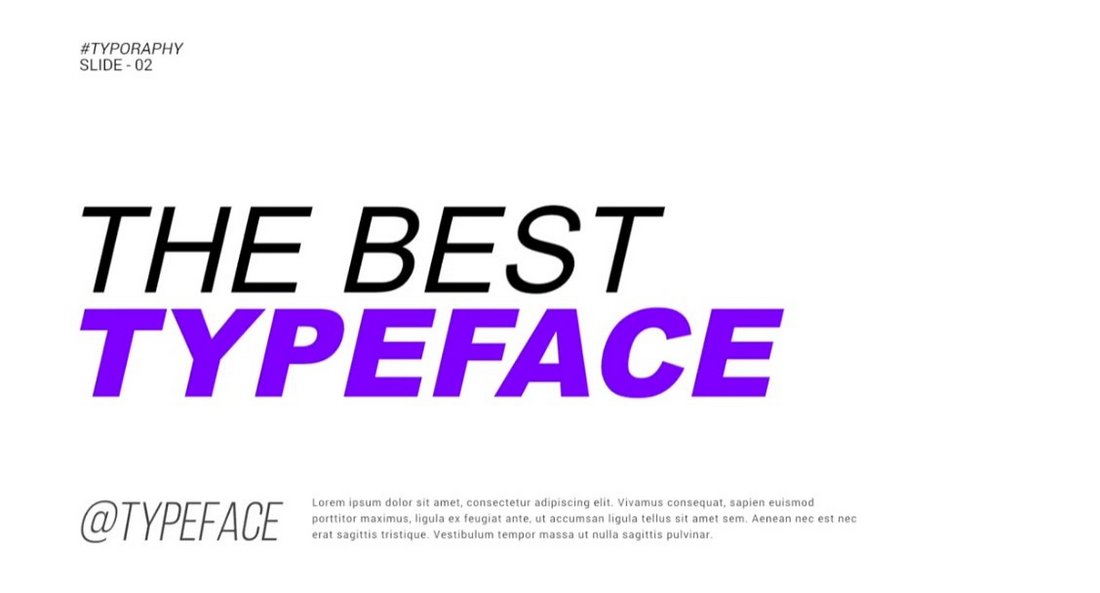 The clean and simple design of this typography template makes it a great choice for crafting title scenes for modern corporate event and business promo videos. This template is also free to download and use.
Dynamic Colorful Final Cut Pro Text Effects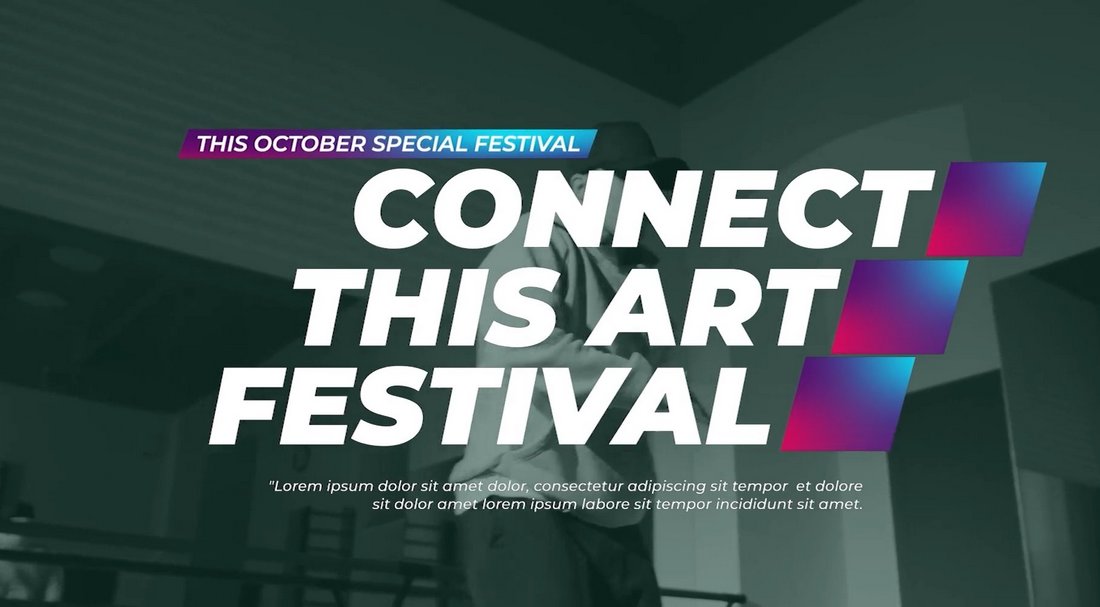 This Final Cut Pro text effects pack comes with several stylish typography templates full of gradient colors and creative animations. These templates are perfect for making attention-grabbing video clips for social media. As well as for crafting titles for event promos and YouTube videos.
Final Cut Pro Typography Animations Pack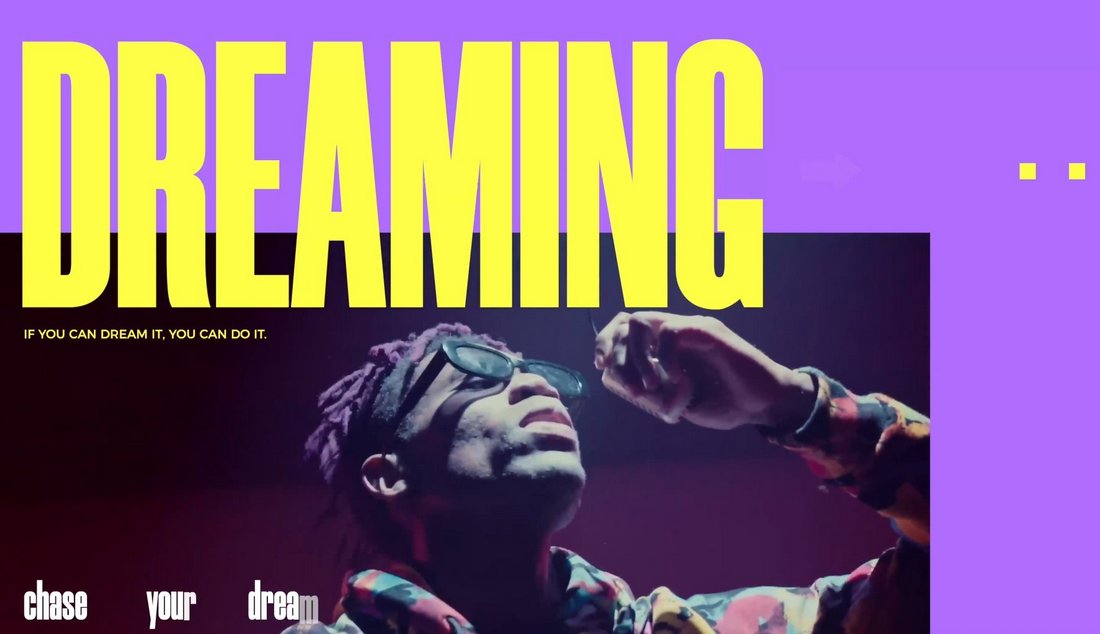 Another great collection of typography effects for Final Cut Pro. This pack has many different text effects with dynamic designs. You can use them to create modern title scenes for business videos, social media promo videos, as well as openers and intros for various other types of videos.
Motion Typography Final Cut Pro Text Animations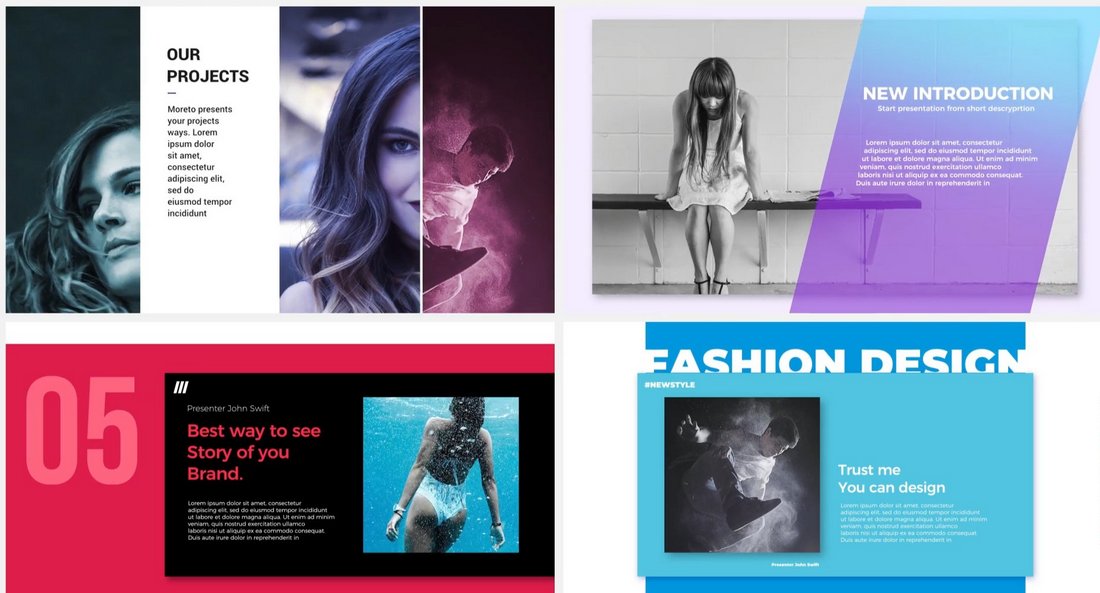 You'll have plenty of choices for creating unique typography scenes for your videos with this bundle of Final Cut Pro templates. There are 30 different text effects included in this pack with different styles of animations. Each template is available in 4K resolution and with easily changeable color options.
Monochrome Text Effects for Final Cut Pro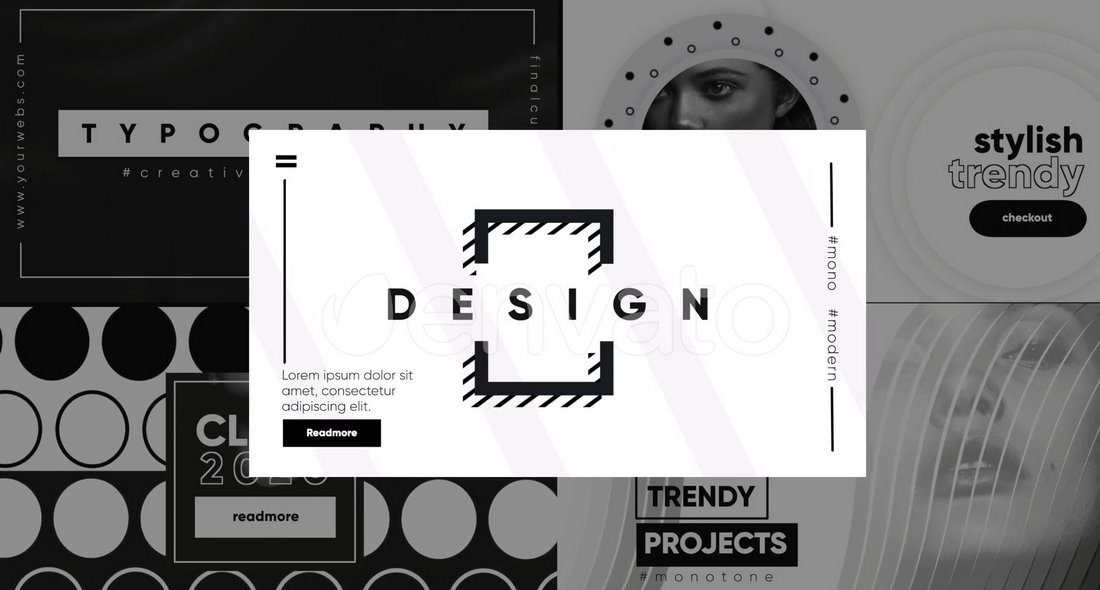 There's something about black and white text scenes that adds a certain elegant and classic look to videos. With these templates, you can create that same look in your own video projects. It includes 5 different typography scenes with unique B&W designs and subtle animations.
Creative Final Cut Pro Text Effects Templates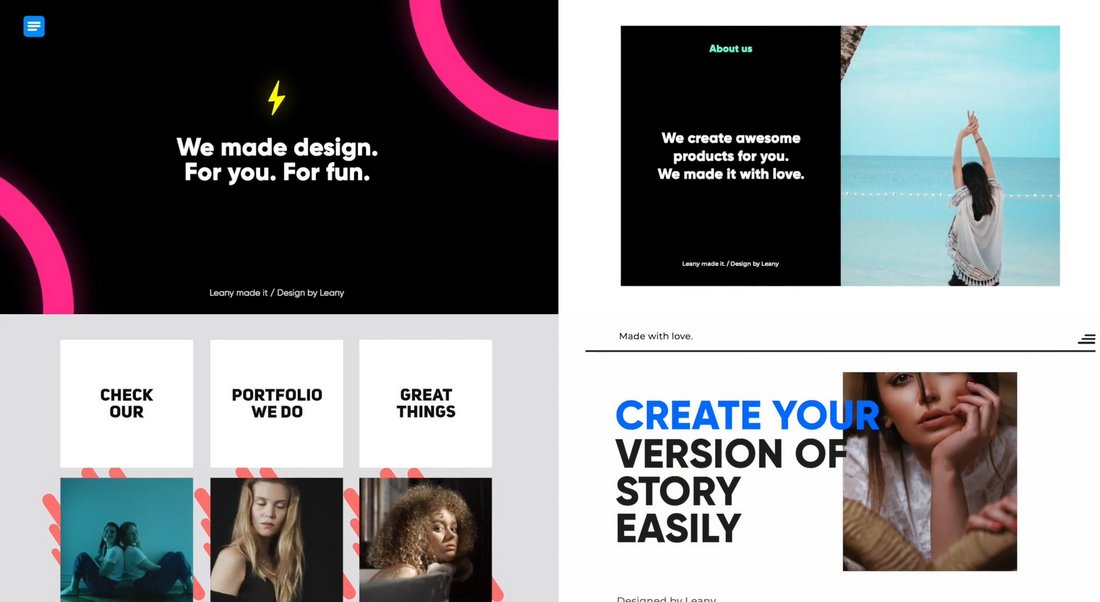 This bundle of Final Cut Pro typography templates will help you craft modern title and typography scenes in just a few clicks. There are many different styles of templates in the collection, featuring text effects for corporate videos, business event videos, social media promos, YouTube videos, and so much more.
Gradient Shape Title Free Final Cut Pro Text Effects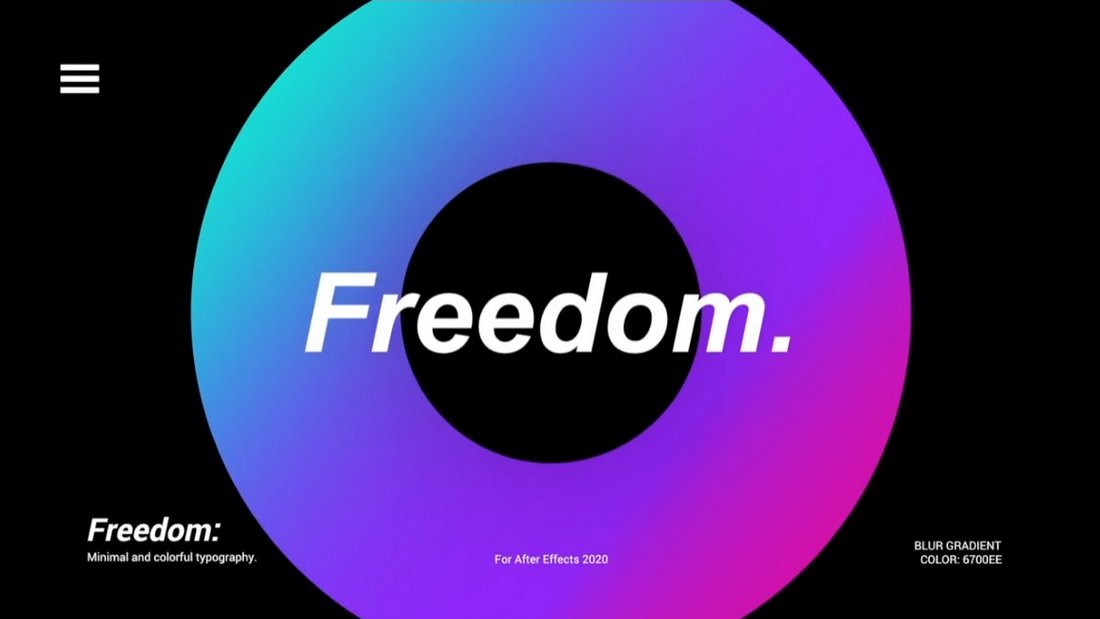 Making colorful and creative titles for videos is much easier with this Final Cut Pro text effects template. It comes with a beautiful gradient shape that makes the entire title scene look amazing. The template is free to download as well.
Free Cut Off Title Final Cut Pro Text Animations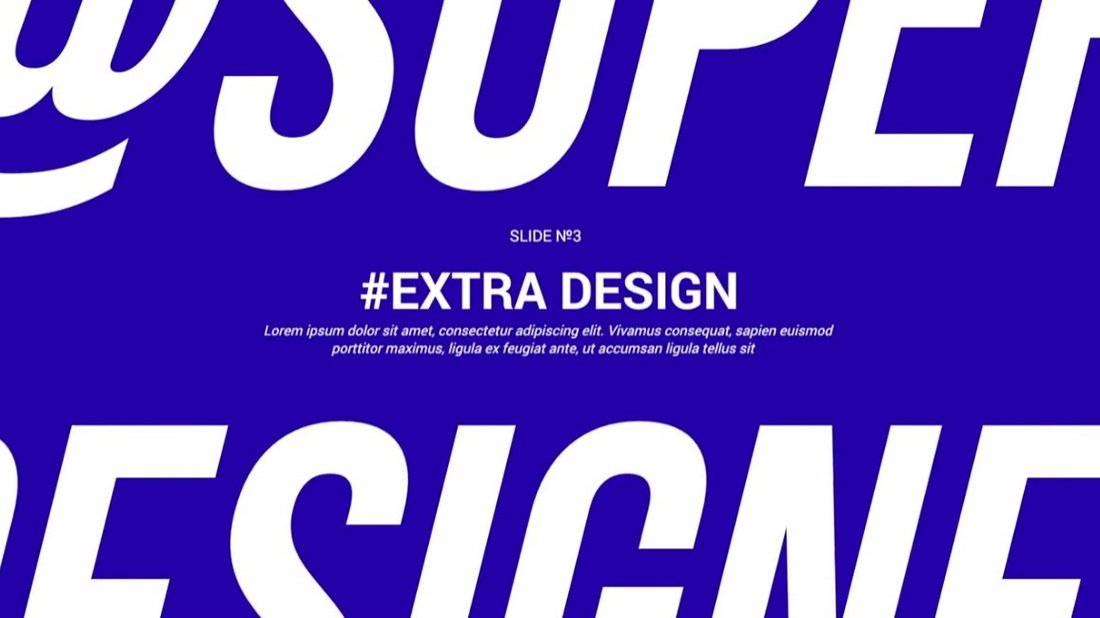 A bold title box template for making attractive typography scenes for business events and corporate promo videos. This Final Cut Pro template comes with a fully customizable design. And it's free to use.
200+ Motion Typography Templates for Final Cut Pro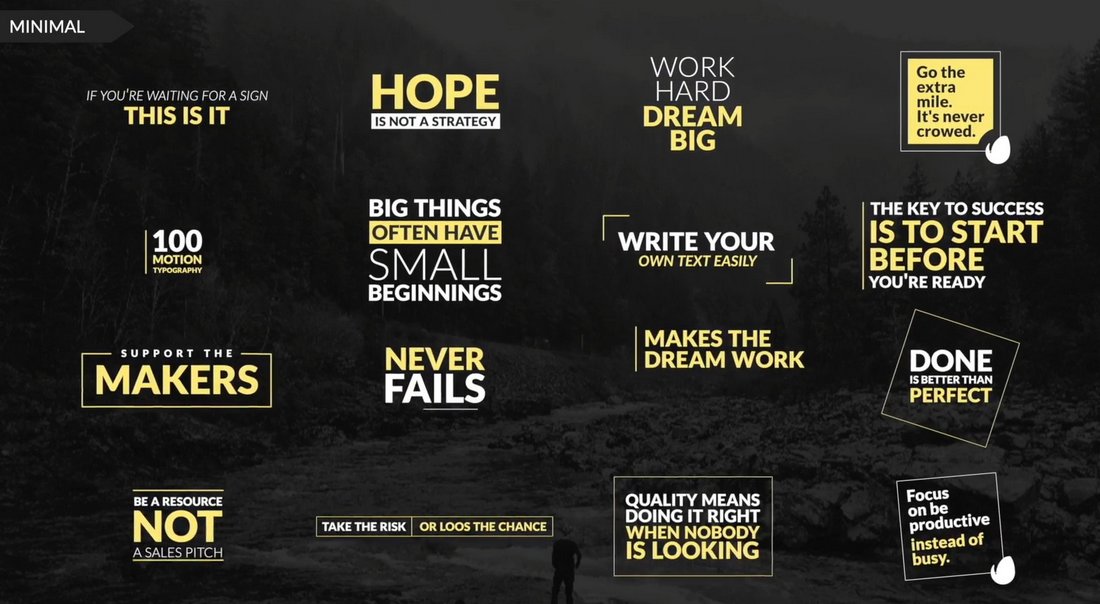 With more than 200 different text effects to choose from, this massive bundle of Final Cut Pro templates will give you plenty of choices for making all kinds of title and typography scenes for videos. There are templates in the pack with auto-resize animations, broadcasting, call-outs, lower thirds, and so much more.
Typography PRO Final Cut Pro Text Animations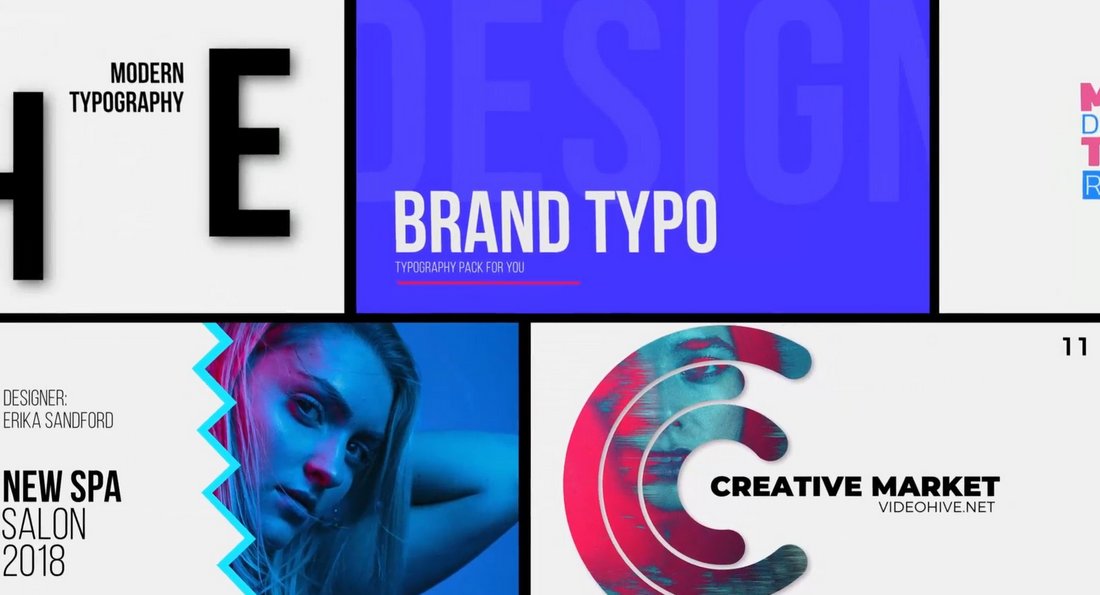 The text effects in this pack are designed with modern and professional video projects in mind. There are many colorful title scenes with creative animations that are perfect for business and professional videos. The templates are available in 4K resolution.
Modern Titles Final Cut Pro Text Effects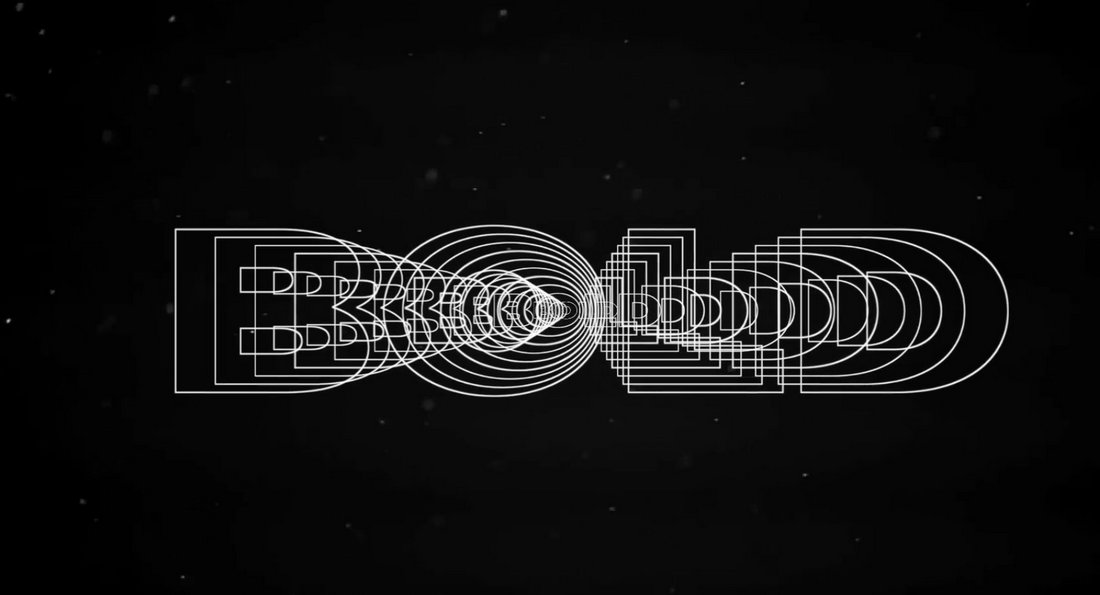 If you're going to create an uncommon and bold typography scene for a video, be sure to grab this bundle of text effects. It includes 12 unique title scenes with incredible text animations unlike anything we've seen before. Each template comes in 4K resolution and lets you fully customize them to your preference.
Unique Typography Animations for Final Cut Pro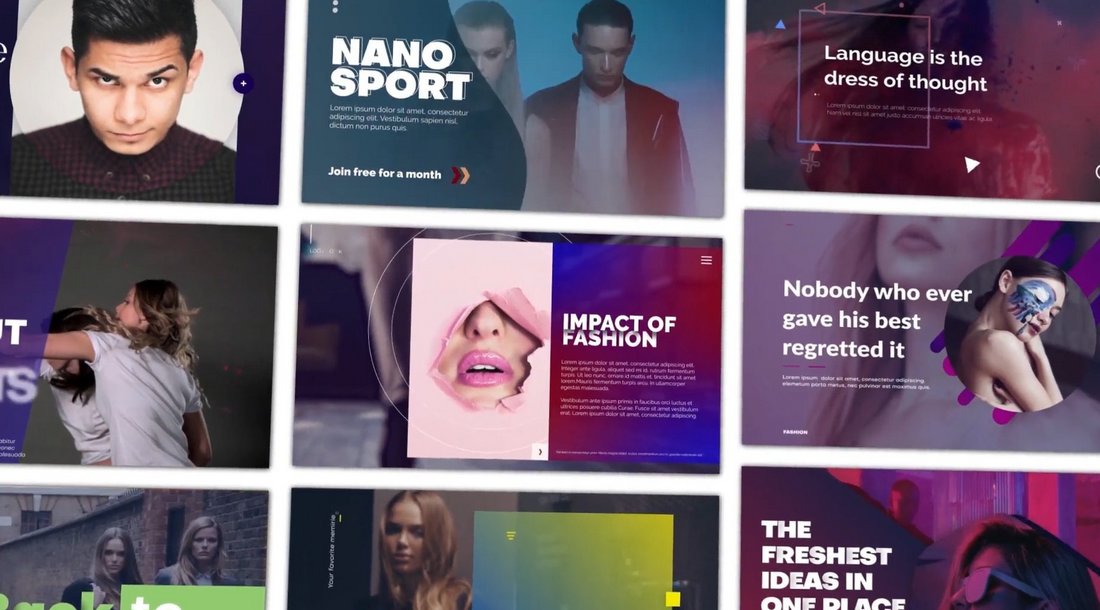 You can use these text effects templates to make modern typography scenes for all kinds of event promos, social media videos, and YouTube videos. There are 15 different templates in the bundle with editable text, graphic elements, color options, and changeable fonts.
100 Kinetic Text Effects Templates FCPX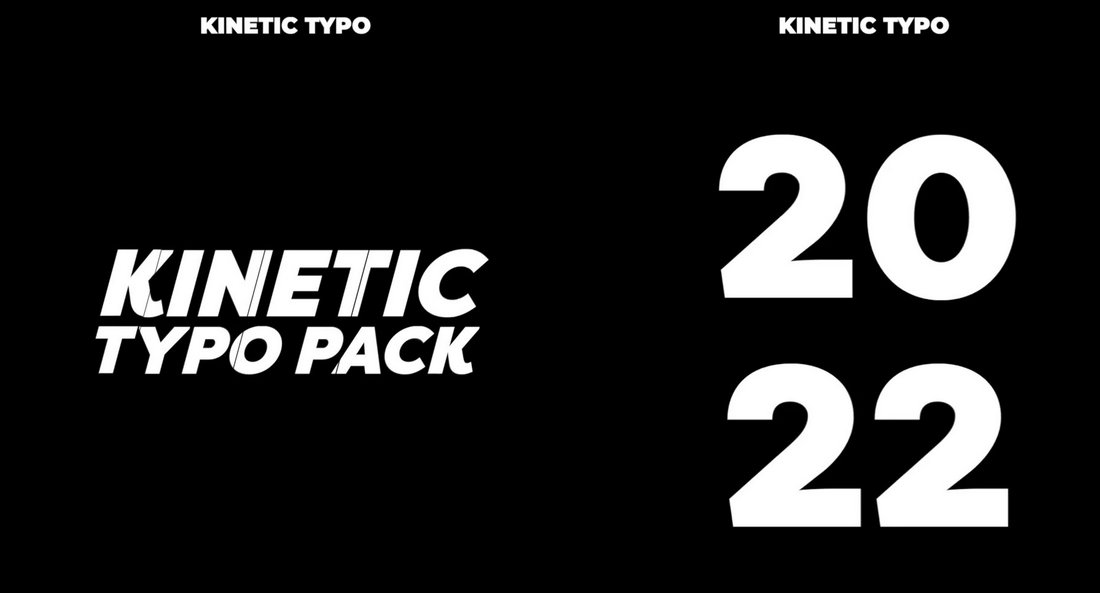 Another collection of kinetic text effects with some hypnotizing animations. This pack comes with 100 different kinetic animations for making cool text effects in Final Cut Pro. The templates can be easily customized to your preference as well.
Film Credits Final Cut Pro Text Effects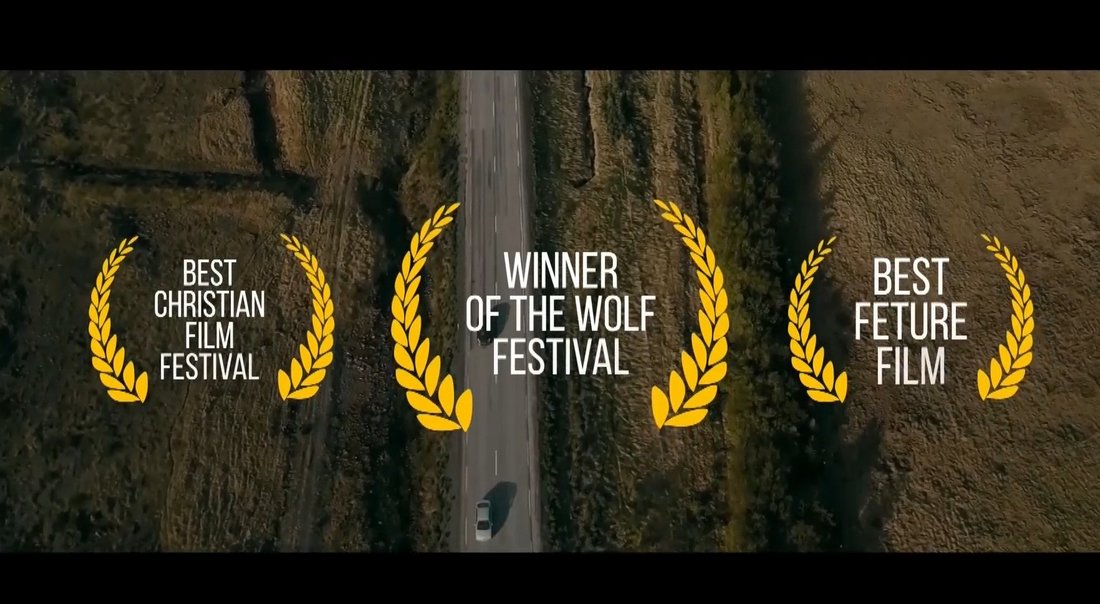 Want to add a Hollywood-style film credits scene to your movie? Then you'll find plenty of choices in this pack. You can use these templates to add title scenes, end credits scenes, and create promo trailers for films as well.
Free Slides Final Cut Pro Text Animations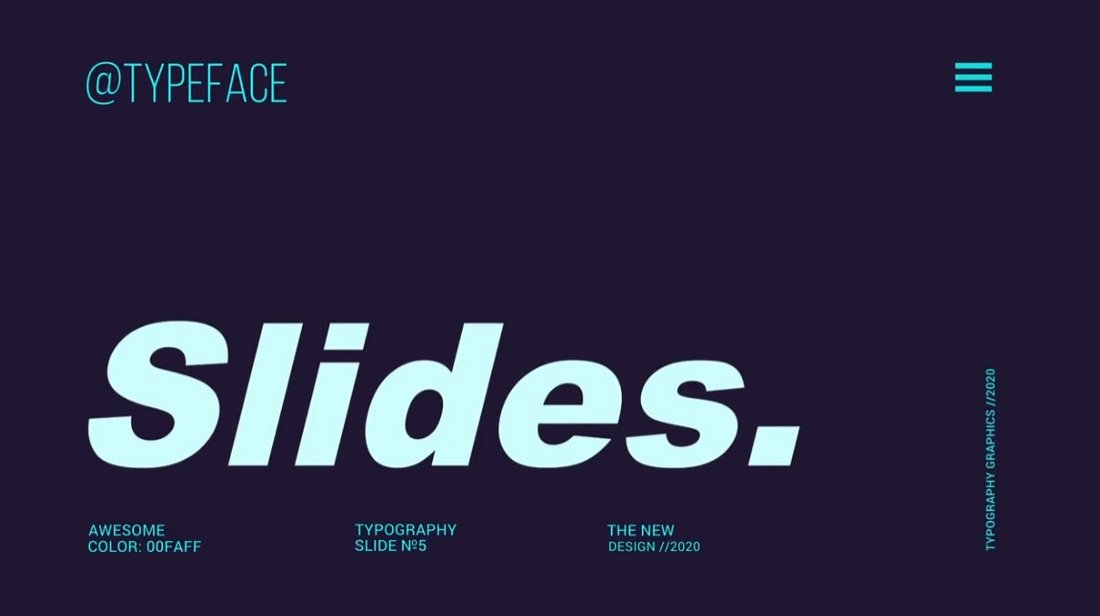 You can use this free Final Cut Pro text animation to create a simple title scene for video intros, openers, and slides. It has simple animation with big bold text. You can also edit the text to change fonts and colors too.
nimated Titles Free Final Cut Pro Text Effects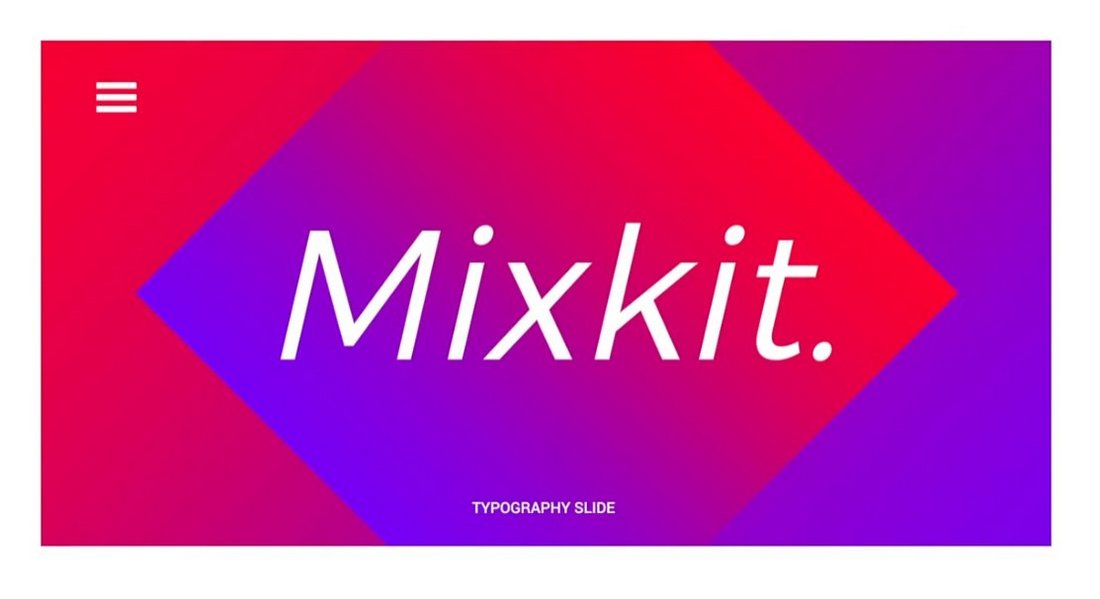 A beautifully animated text effect for Final Cut Pro. This template is completely free to download and it features a colorful design. It includes a title box animation with a cool shape effect.
How to Add Text in Final Cut Pro
Adding text in Final Cut Pro and animating them is a very simple process. It only involves a few steps. But, you can avoid all this work by using a pre-made typography template.
We recommend downloading a free or premium text animation template from the list above to get a head start. Or, if you prefer a more hands-on approach, follow the steps below.
Open Final Cut Pro and find the titles menu on the top-left corner of the interfaceBrowse the list of categories available and pick a template you like. Or you can search for a templateThen simply drag and drop the template into the timelineNow you can edit text, adjust position, resize, and customize the text however you like
How to Animate Text in Final Cut Pro
Adding animations to text is just as easy as creating them.
Open the effects tab in Final Cut Pro. It's the button that looks like two square shapes on the lower-right corner of the interfaceFrom there, find an effect that you like and just drag and drop it on top of the text layer on the timelineThis will add the animation effect into the text layer. You can then edit the effect to your preference using the adjustments panel
That's it! If you need visual guidance, check out this YouTube tutorial to see how it's done.
By: Roshan Perera
Title: 20+ Text & Typography Templates for Final Cut Pro (Animated Text)
Sourced From: designshack.net/articles/inspiration/final-cut-pro-text-typography/
Published Date: Tue, 05 Jul 2022 09:00:53 +0000