Every designer wants their designs to stand out and look different. Yet they keep using the same fonts in their projects. The only way to create unique designs is to think outside the box and leverage new trends. So what if you used a 3D font in your next design project?
3D fonts aren't new but they are rarely used in print and digital designs. Let's change that. To show you how amazing 3D fonts can be, we handpicked a list of the best 3D fonts you can download and use with your own projects.
Whether you're working on a poster design, flyer, T-shirt design, or even a website header design, these 3D fonts will help you create titles and headings that stand out from the crowd.
What Is a 3D Font?
Before you explore the list of fonts, we wanted to clarify a few things about 3D fonts.
Even though these fonts are considered "3D" they are not actually three-dimensional. These fonts only mimic the 3D look. You can't rotate the letters or do any other things you can normally do with 3D objects. They do one job quite well and that is making your titles and headings look really cool.
Some 3D fonts are only available in OpenType Fonts (OTF) format or SVG Font format. Or as layered fonts that allow you to add a layer on top of text to create the 3D effect. These fonts may not work properly with older software and operating systems.
Check out our list of 3D fonts below for inspiration.
Sevastian – Layered 3D Font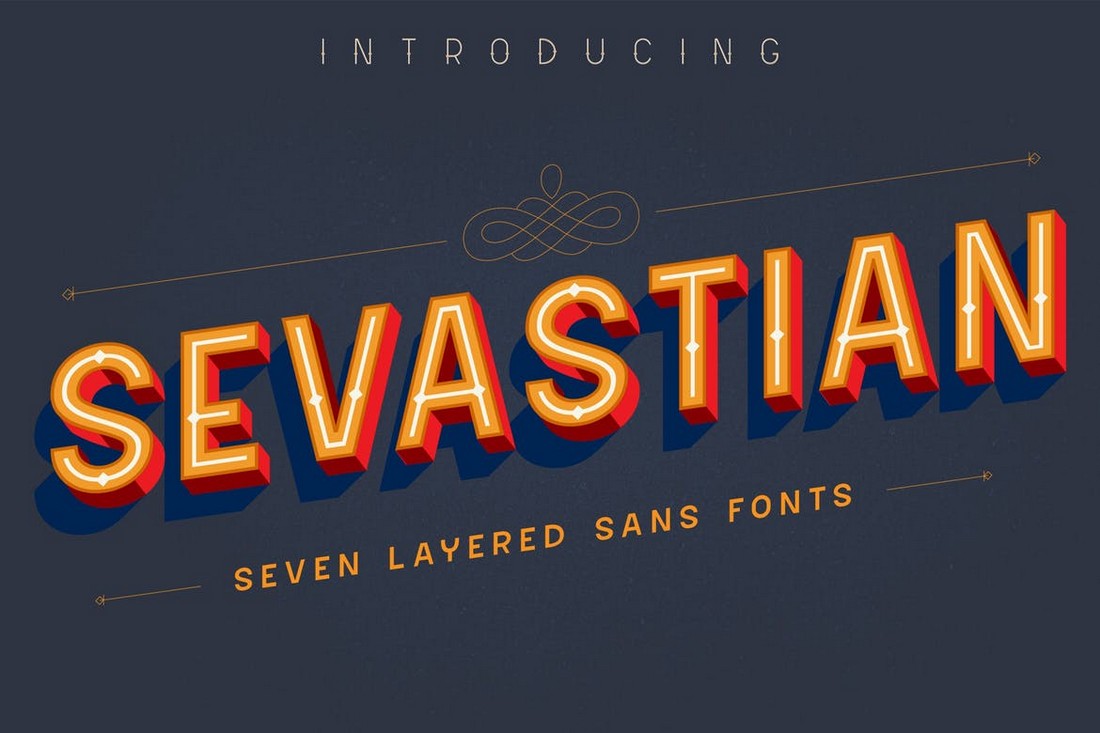 Sevastian is a unique layered font featuring a realistic 3D look. It comes with 7 different styles of fonts featuring different types of 3D shadow effects. You can use this font with software like Illustrator CC or Photoshop CC to mix and match different layers to create your own unique 3D titles and headings.
Euphoria – Vintage 3D Font Family
Euphoria is a family of 11 different fonts. It includes various styles of fonts such as outline fonts, gradient fonts, Victorian-style fonts, and 3D-like fonts. There are lots of glyphs you can add to your creations as well. These fonts are great for crafting not just titles and headings but also logos and badges.
Jamer – Retro Game 3D Font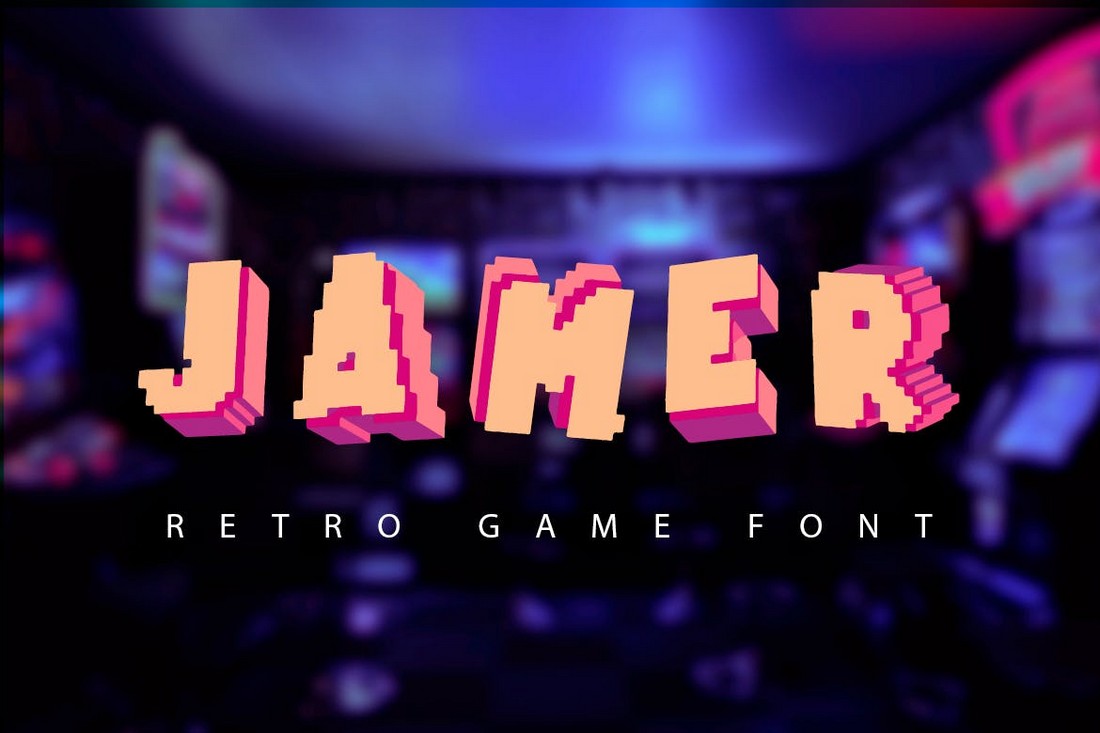 This font will make your titles and headlines look like something out of Minecraft. The font is designed with inspiration from retro video games. And it features a pixel-style 3D effect to make your text look more entertaining. It comes with a set of all-caps letters and in OTF format.
JellyBelly – Creative 3D Font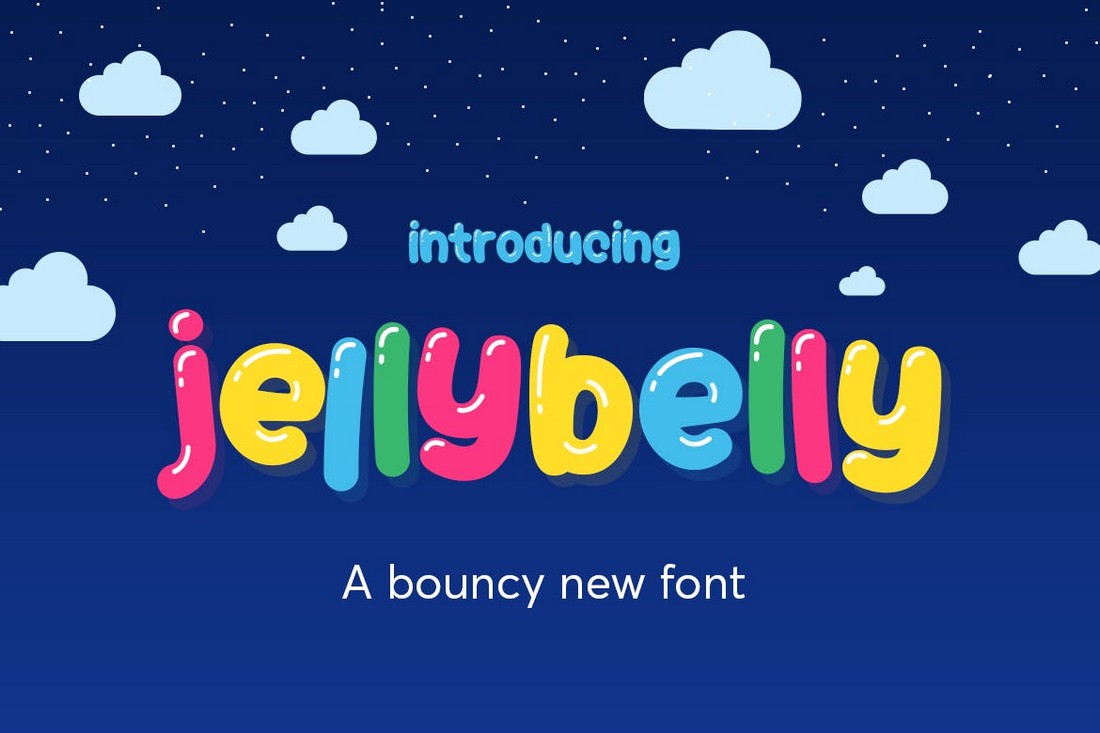 Technically, this is not a 3D font. But it features a set of creative letters that features a 3D-like design. It basically looks like the letters are made up of jelly beans. And it makes the font work well with any color you want. The font comes in both OTF and TTF formats.
Maze – Free 3D Font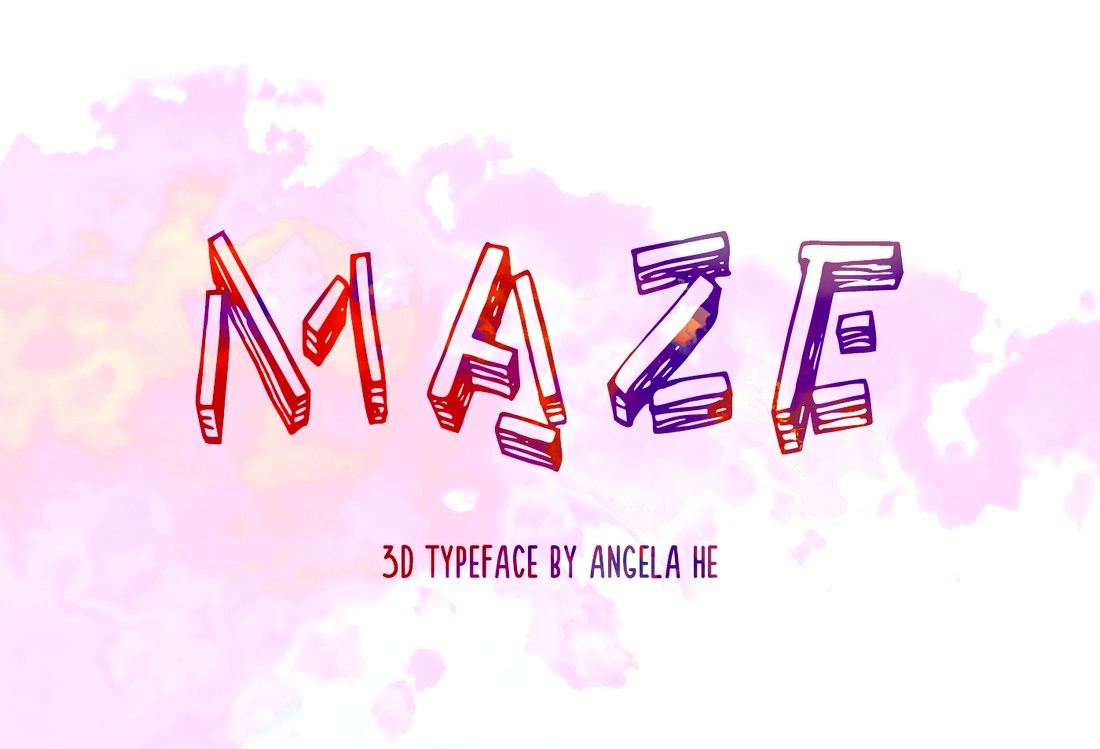 Maze is a free 3D font you can use with your personal projects. The font comes with a set of unique letters featuring a hand-crafted look and feel. It's ideal for crafting movie posters and creative flyers.
Under Construction – 3D Color SVG Font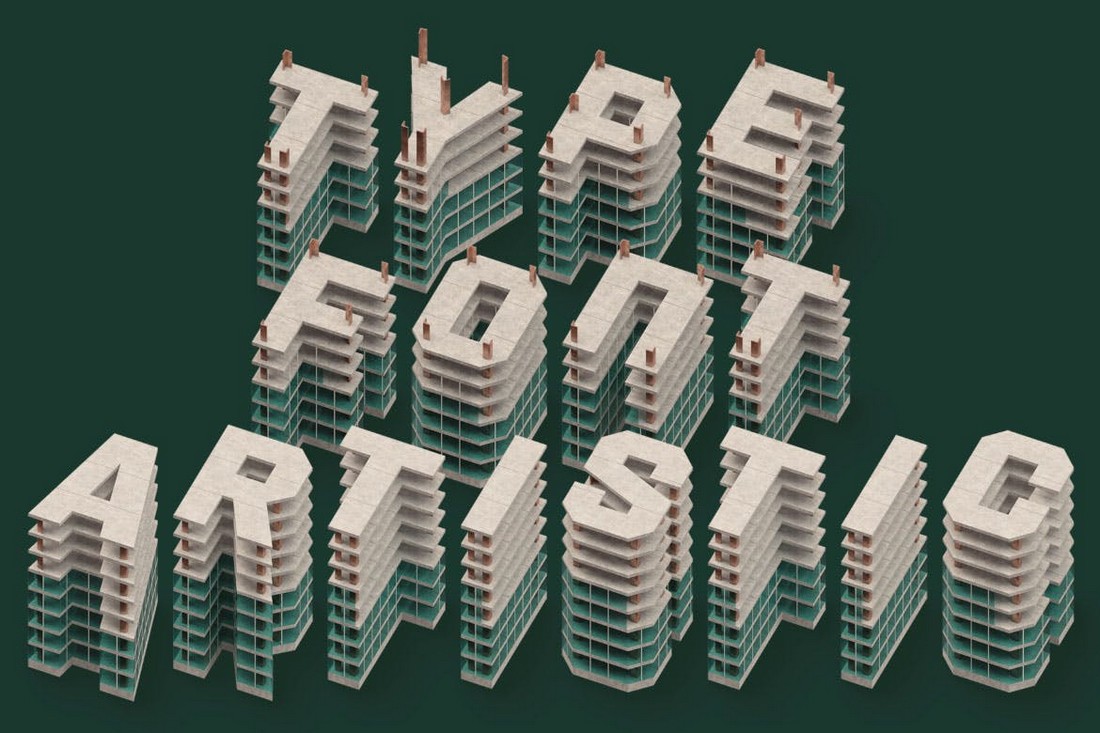 This is a very unique 3D font that makes each letter in its design look like an under-construction structure. It's perfect for crafting titles and headings that attract attention. The SVG color font is compatible with Photoshop CC 2017 and Illustrator CC 2017 and higher.
Wooden Planks – 3D Color SVG Font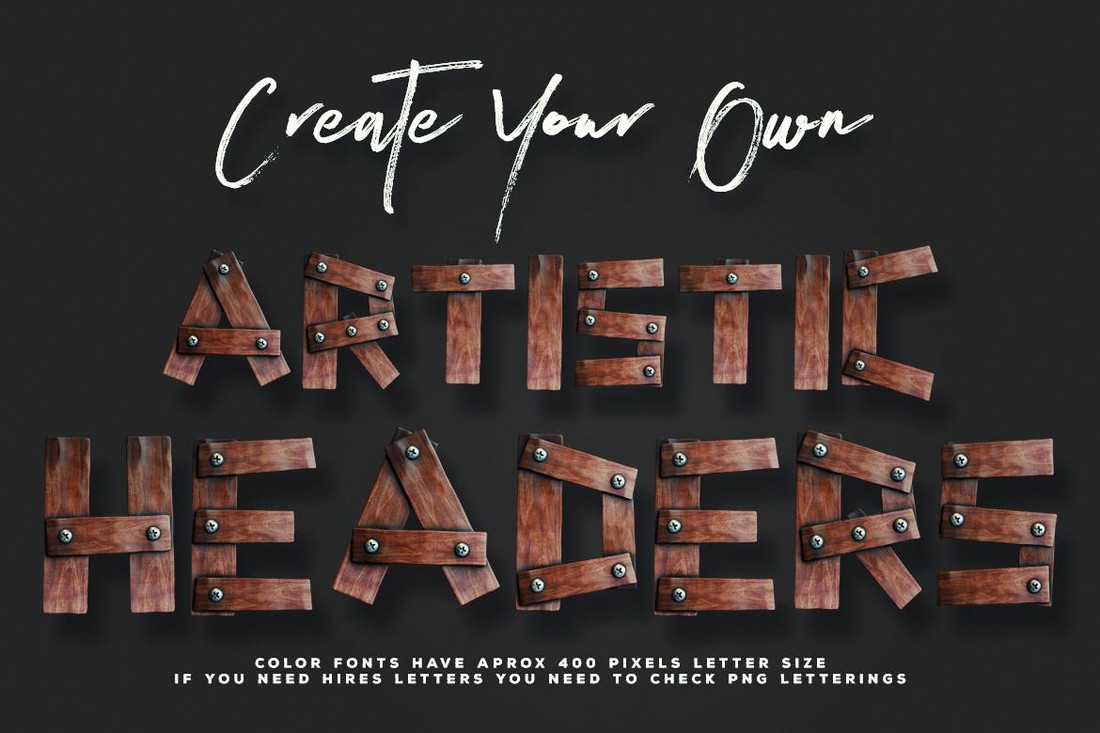 Another stylish 3D SVG font for designing unique titles. This font will make your text look as if they were made with wooden planks. With a bit of shadow, lighting, and background adjustments you can design brilliant crafts using this font.
Signyard – Free 3D Font Family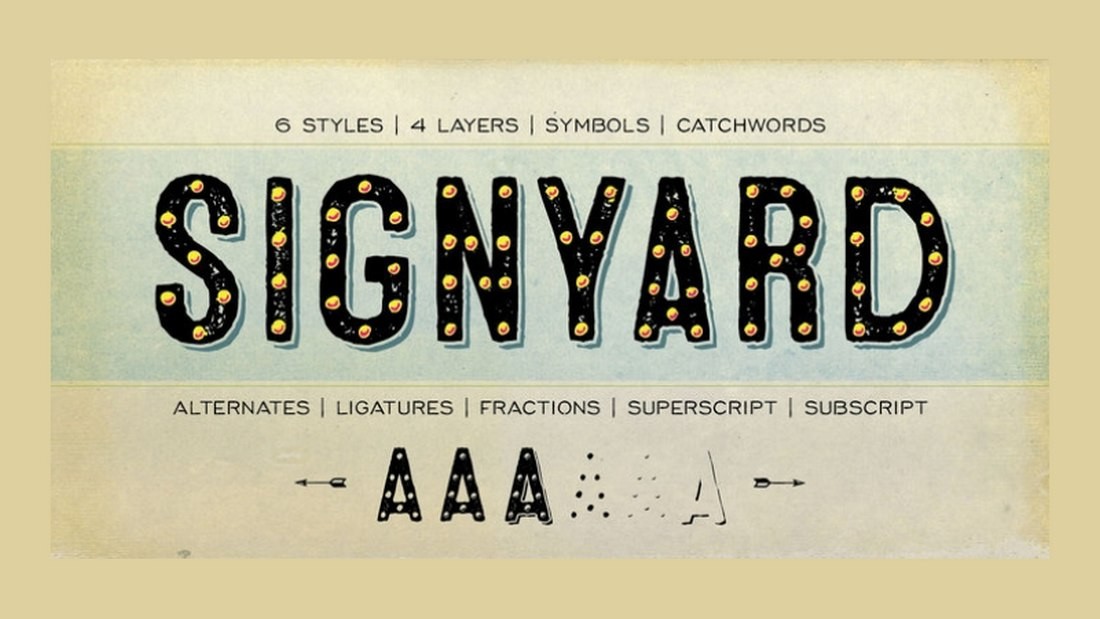 Signyard is a family of 3D fonts featuring 4 different styles of layers, which you can combine to create 3D text. You can download and use this font for free with your personal projects.
Chivels – Vintage Chiseled 3D Font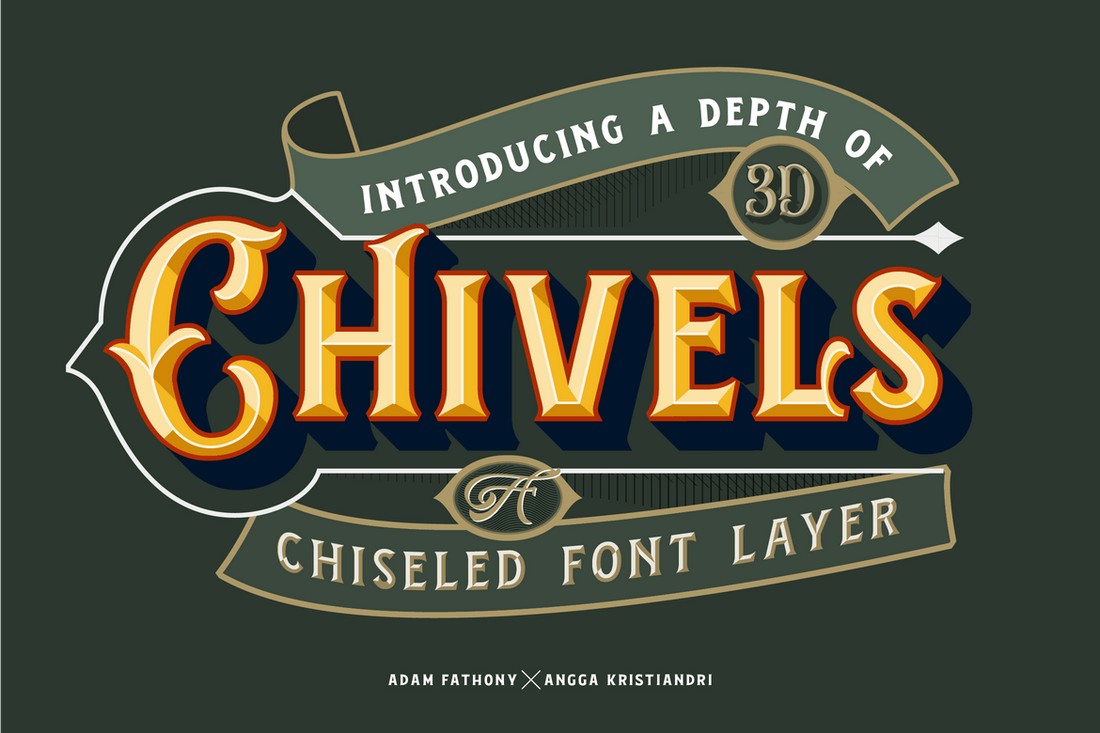 Chivels is a layered font that comes with a set of letters featuring a chiseled 3D look. The typeface includes a total of 6 fonts with various 3D styles such as outline, shadow, inner, and more. You can even combine the fonts and layers to create your own unique font designs.
Showbiz – Extrude 3D Layered Font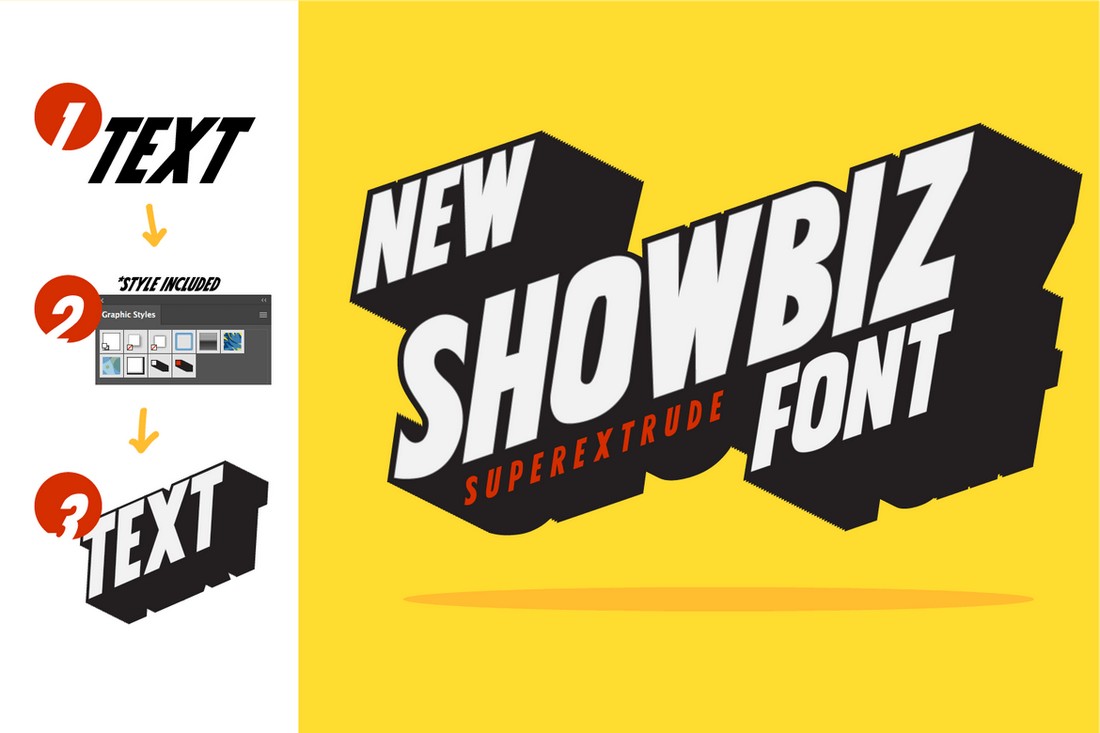 Want to craft a headline that looks like a 3D sign? Then this font will come in handy. Showbiz is a headline font featuring an extrude letter design. It supports multiple layer styles that instantly transform ordinary text into 3D letters. The font is compatible with Adobe Illustrator.
Cutie Pie – Fun 3D Font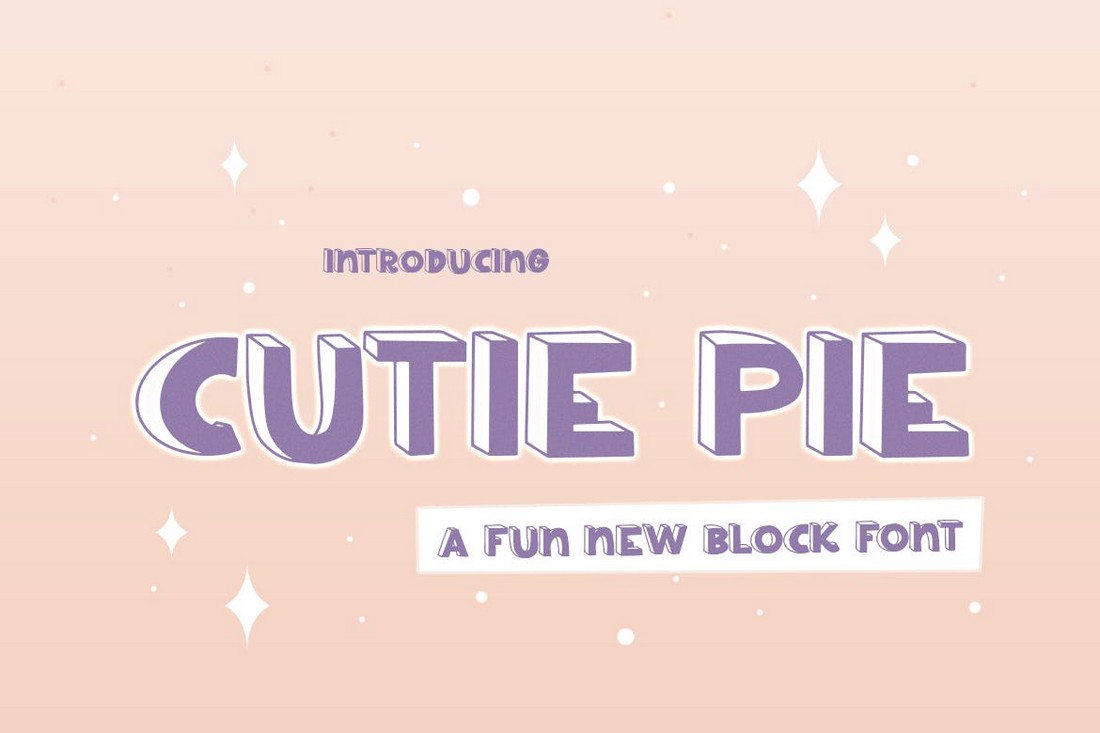 This adorable font is perfect for designing titles with a 3D-look for all kinds of posters, flyers, and other designs related to children. The font comes in both OTF and TTF formats. It works with all modern graphic design software as well as MS Word. You can use it as blank or with a color fill.
Butter Layer – Extrude 3D Fonts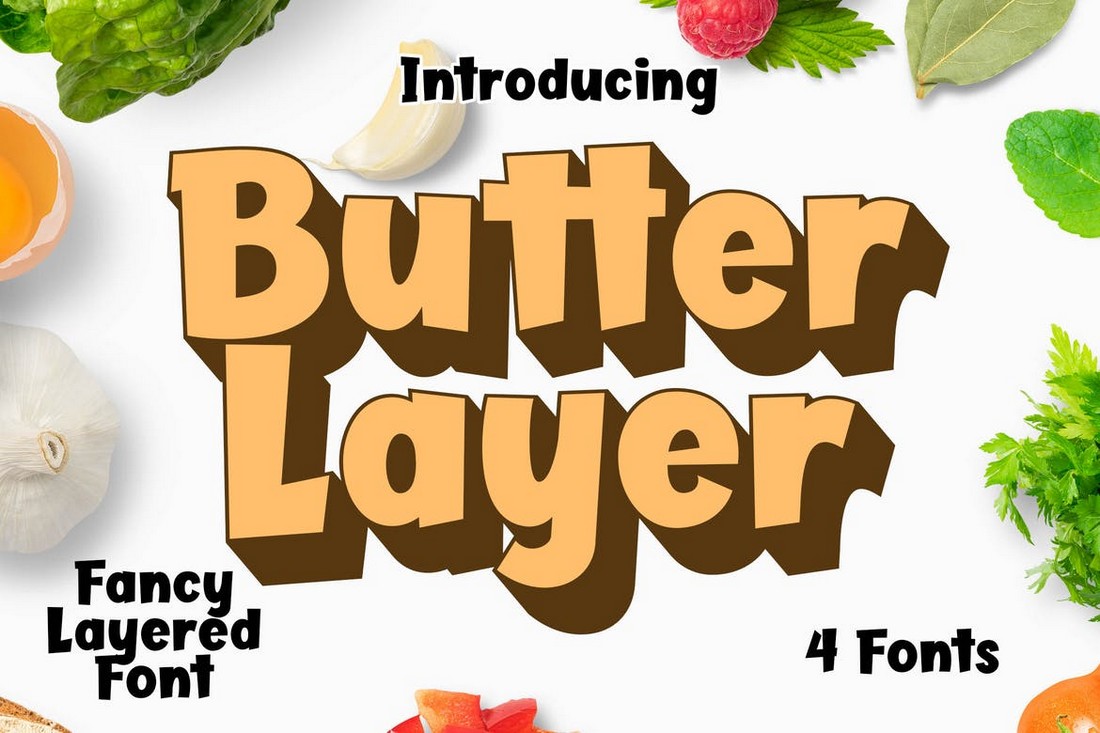 Butter Layer is an OpenType font that comes with 4 different styles. You can choose from solid, outline, shadow, and extrude styles of fonts. As well as combine them together to create unique title and heading designs. It's especially suitable for designs related to schools and education.
Fonseca Grande – Retro 3D Fonts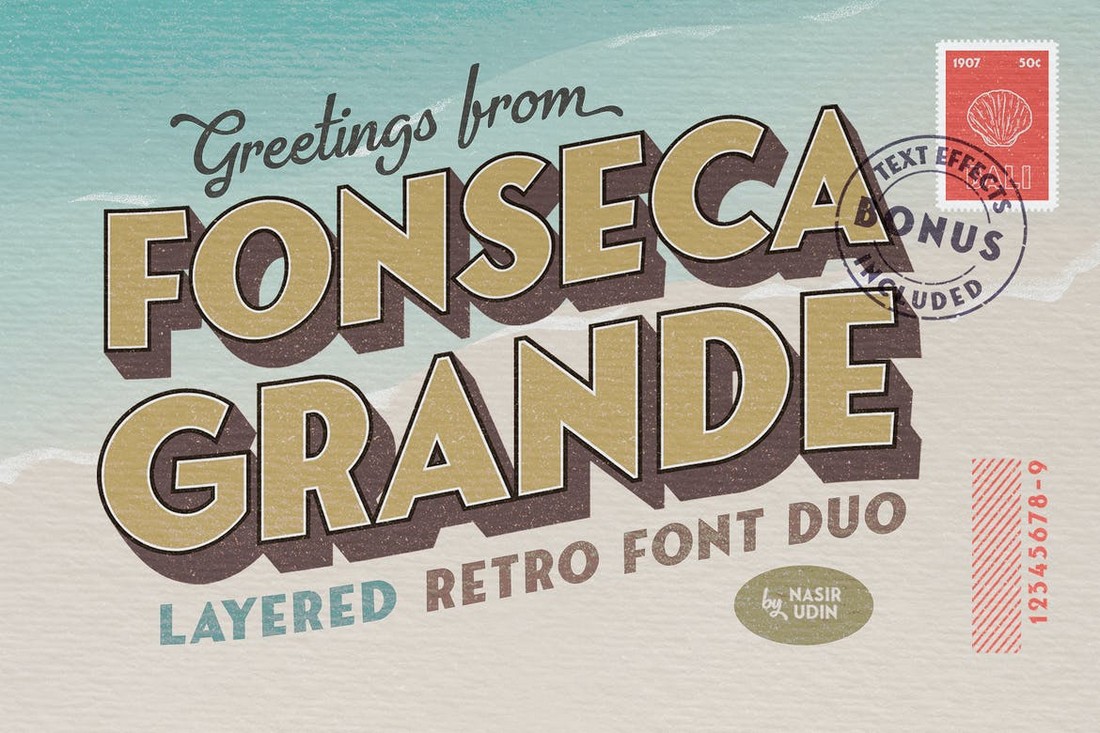 The authentic retro-vintage look of this font will certainly help add a personalized look to your title designs. The font comes with 6 different styles in OTF and TTF formats, including slant, extrude, outline, and more. In addition, there are a few Photoshop actions you can use to add further styling to your designs.
Bite Hard – Vintage 3D Font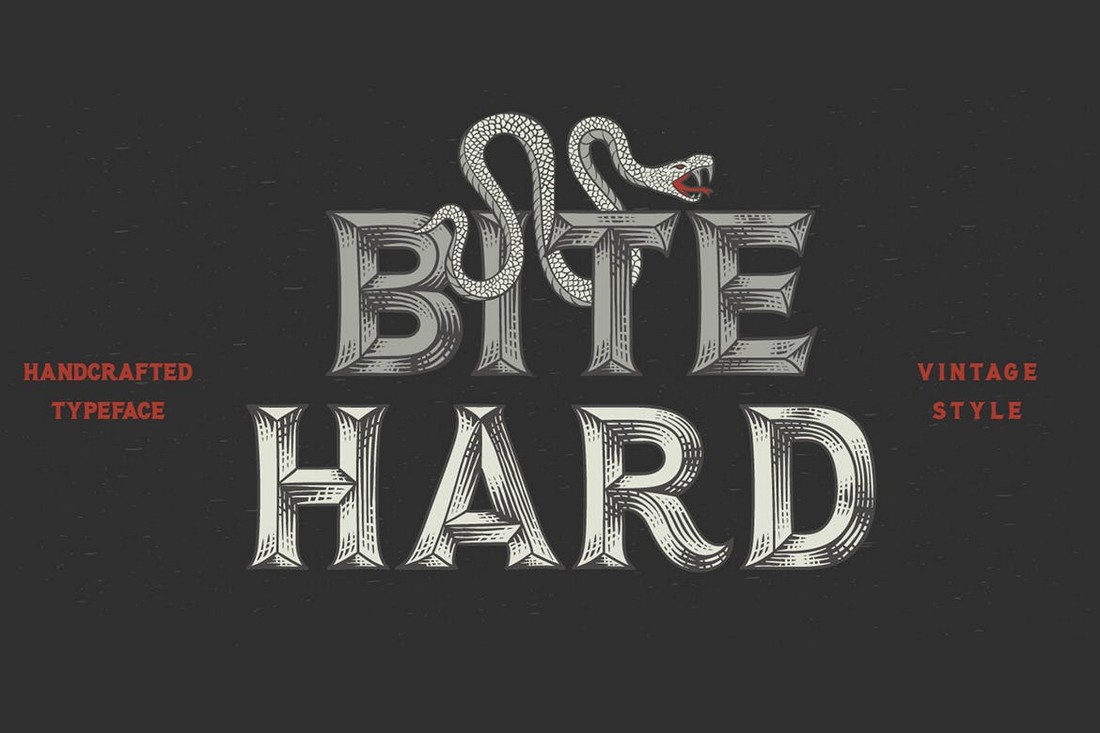 A handcrafted font featuring a vintage design. This font also includes a set of characters that comes with a 3D chiseled look. It's an all-caps font with numbers and punctuations. You can also change colors of this font to craft titles in your own styles as well.
Bivoac – Free 3D Display Font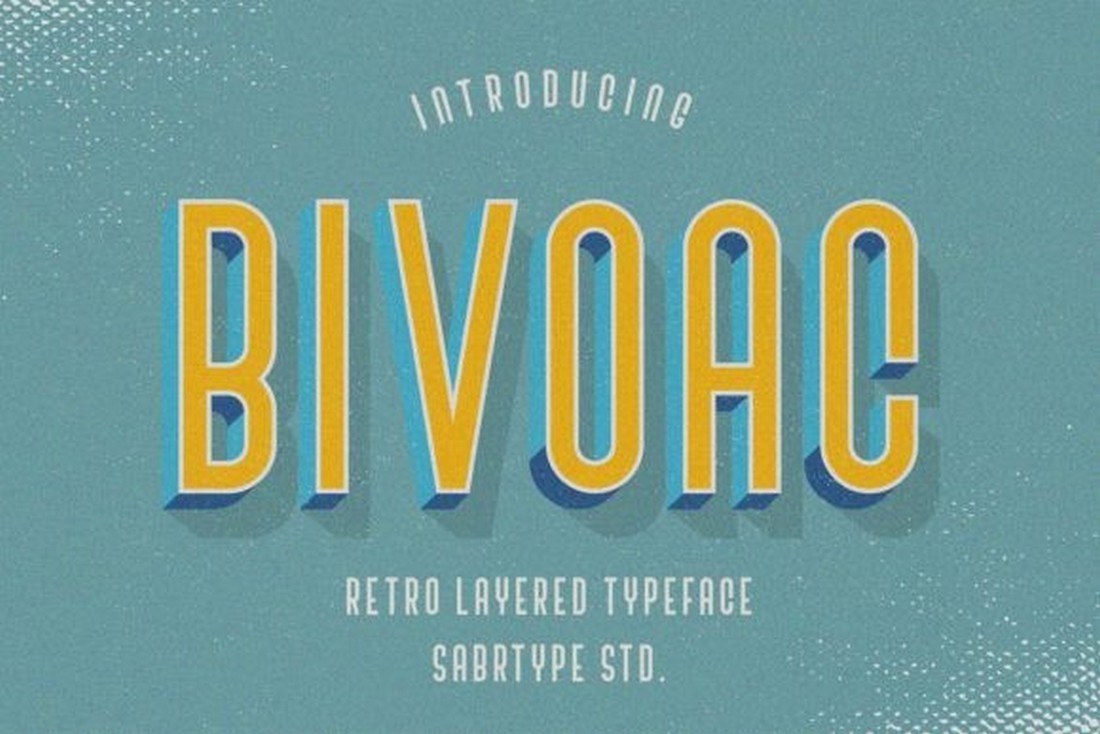 Another free 3D font featuring a vintage design. This font features a very subtle 3D effect that will look great on label and badge designs. It's free to use with personal projects.
lfabeto – Free 3D Lettering Font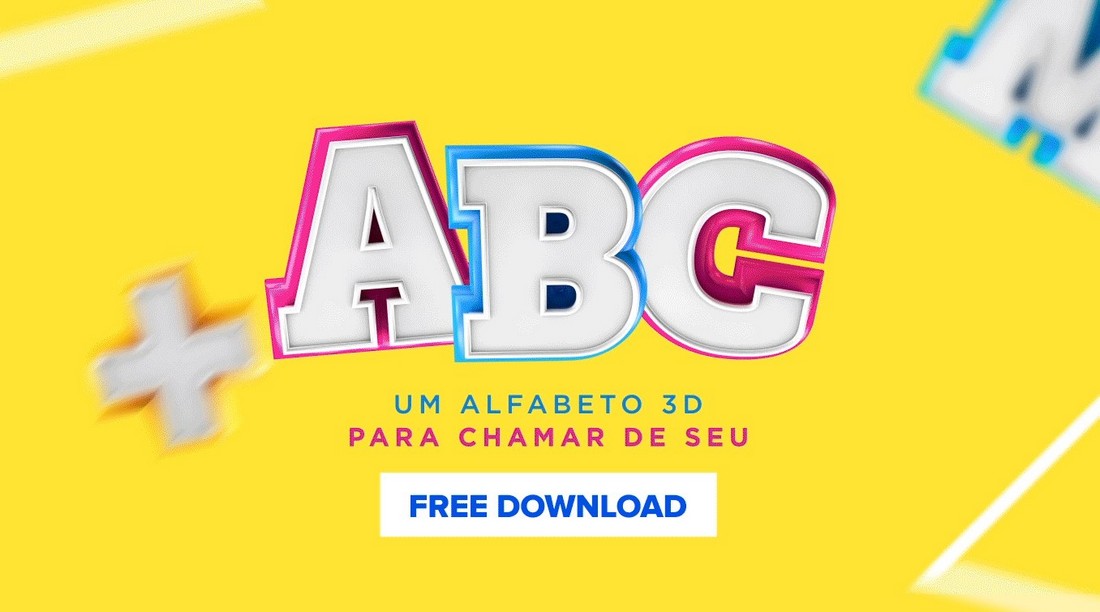 Alfabeto is a free 3D lettering set that features unique 3D letters in separate transparent PNG files. You can combine the letters to create your own unique titles for various designs.
Under Construction 3D Color Font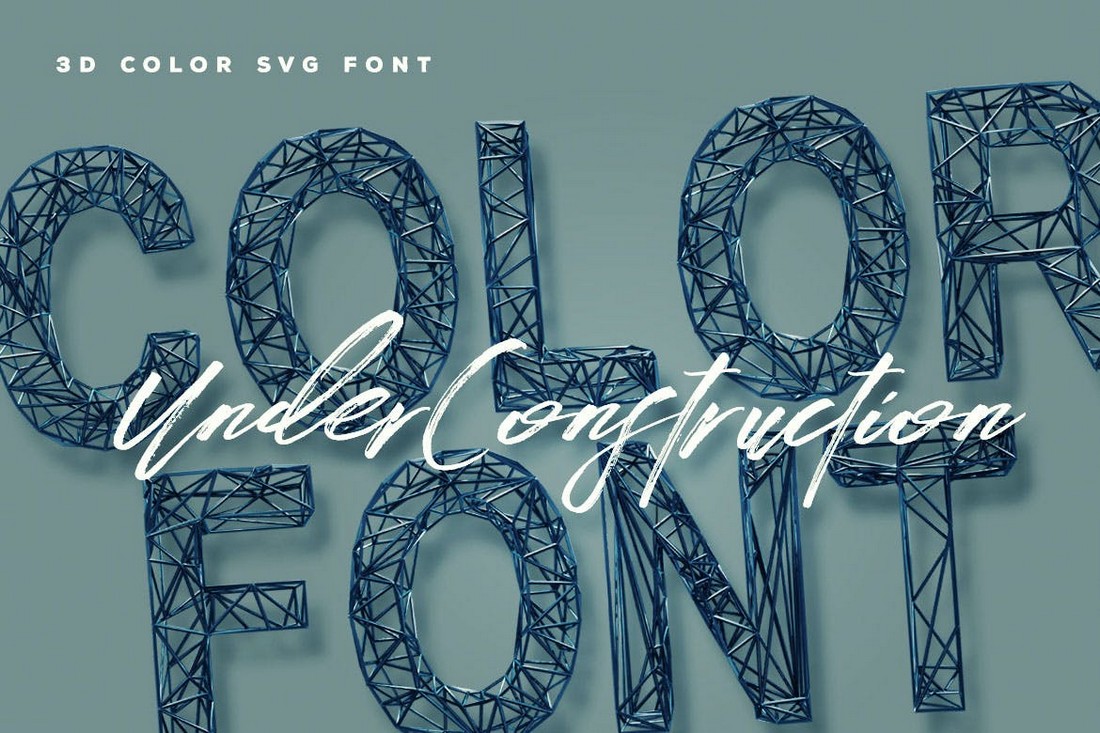 If you're designing a flyer or a poster for a creative brand, you can use this font to grab the attention of your audience with a unique title. This is a 3D color font that comes in SVG OpenType format. This font will only work with the latest versions of software, including Photoshop CC 2017 and Illustrator CC 2018 and higher.
School Mania – Crafty 3D Font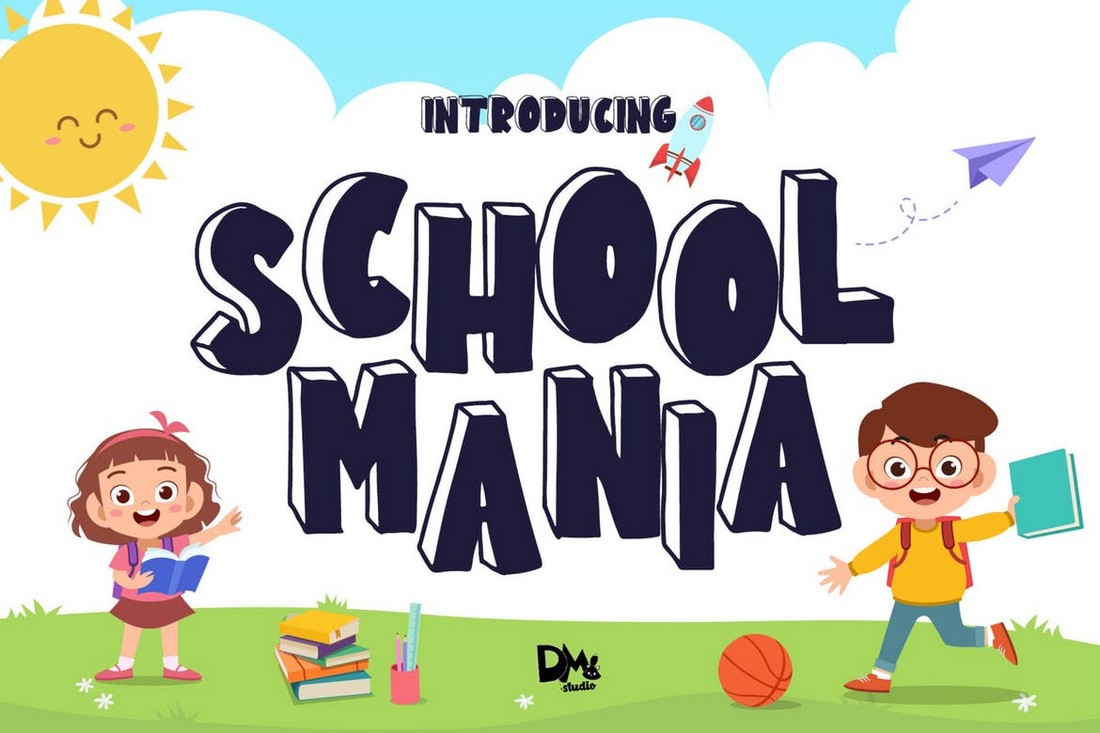 A cute 3D font with a friendly design. It's perfect for crafting titles, posters, book covers, banners, and more for school and children related designs. The font includes both uppercase and lowercase letters. And it comes in OTF, TTF, and WebFont versions.
Blastrick – Vintage 3D Layered Font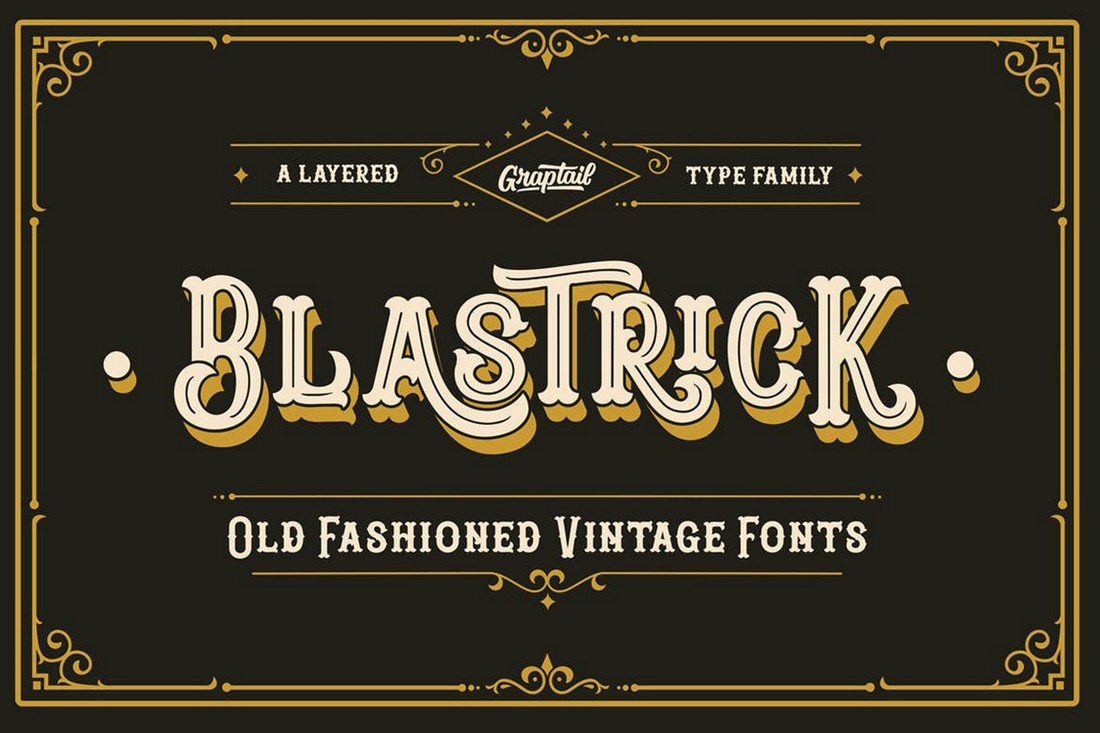 Featuring a classic vintage lettering design, this layered font comes with a stylish 3D effect to make your designs stand out from the crowd. The font includes all-caps letters. It seems a great choice for title and logo designs.
Vhiena – 3D Layered Font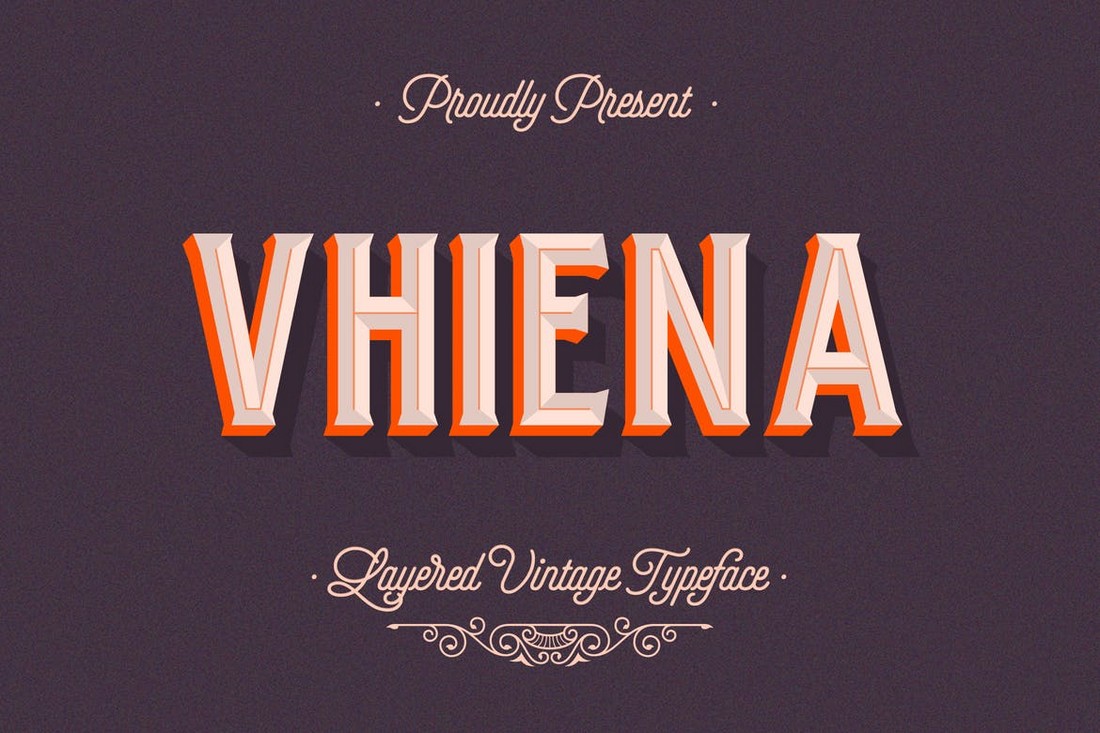 Vhiena is a layered font featuring a unique 3D effect. The font comes with a regular font and 7 different styles of layers for crafting your own 3D titles and headings. The font will fit in nicely with drink and alcohol brands as well as many others.
Cookie – 3D Color SVG Font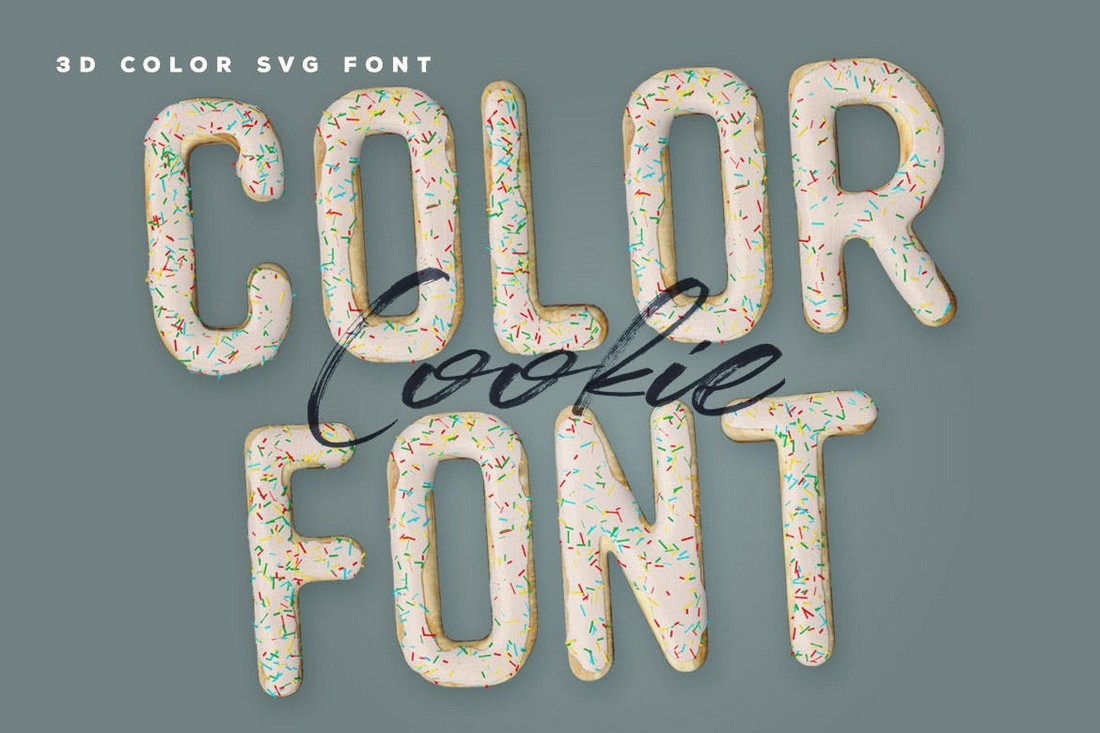 This color font comes with a unique textured 3D design that gives it a very realistic look. It will make your titles and text look almost as if they were made out of cookies. The font comes in OpenType SVG format.
Free Rough Metal 3D Lettering Font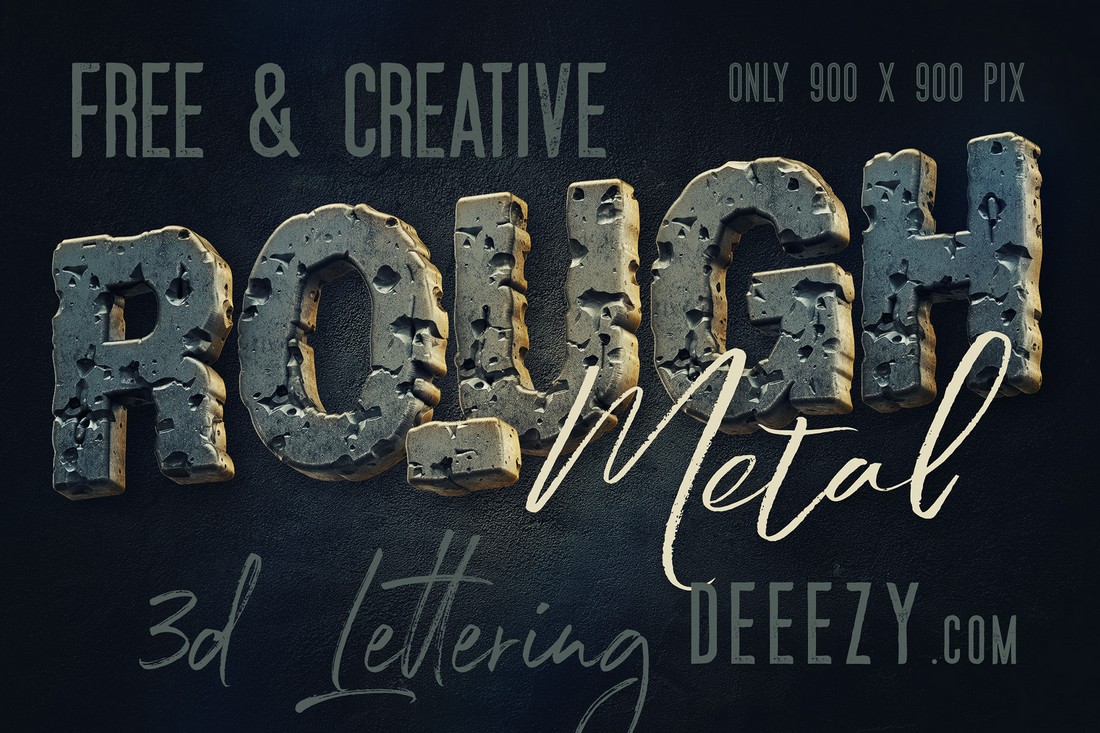 The amazingly realistic metal texturing of this font makes it a great choice for designing posters, banners, and flyers with a bold look. This is a 3D lettering kit and it comes with all the letters in transparent PNG files.
Free Copper Pipes 3D Lettering Font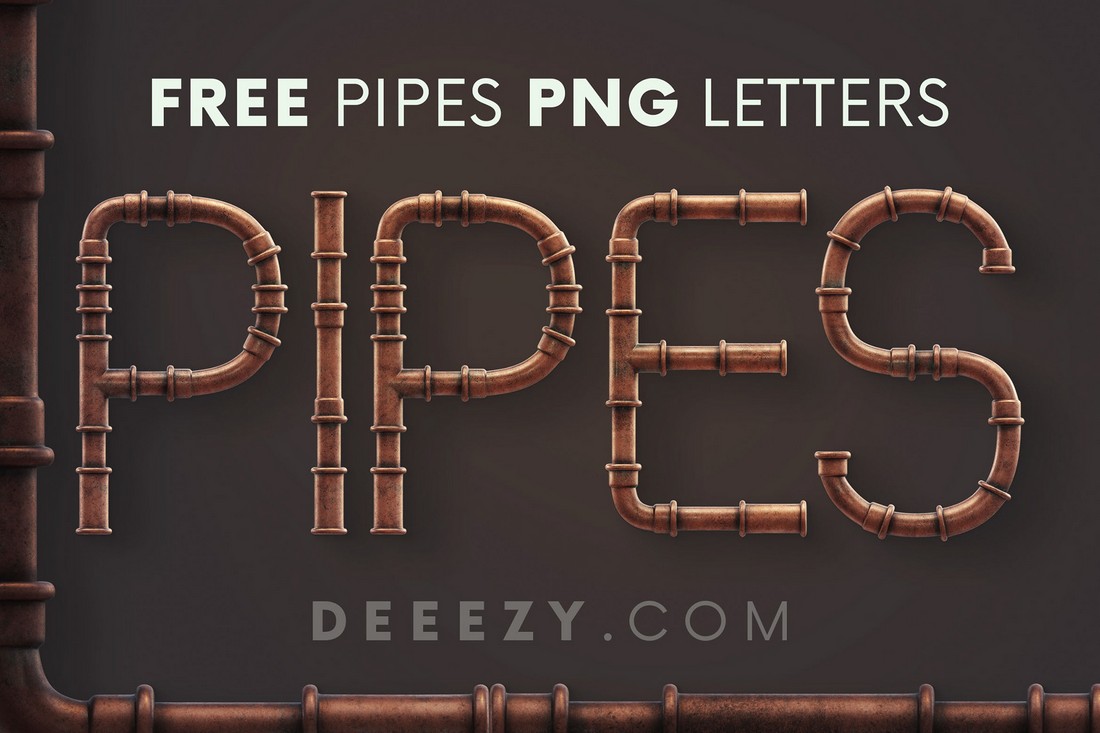 Make your titles look like metal pipes using this 3D lettering kit. This bundle also comes with 3D letters in high-resolution PNG files. You can easily arrange these letters to create unique titles for your design projects.
For more unique fonts check out our best geometric fonts collection.
By: Roshan Perera
Title: 25+ Best 3D Fonts 2023 (Free & Premium)
Sourced From: designshack.net/articles/inspiration/best-3d-font/
Published Date: Sun, 13 Nov 2022 14:00:00 +0000