If you're looking for a font to create a piece of timeless design, you can never go wrong with an art nouveau or art deco font.
While both art nouveau and art deco font styles come from the same 20th century period, they have two distinctive designs. Art deco is all about the clean and minimalist look while art nouveau is all about creating elegance with its long curves and lines.
These art movements are so good that they managed to survive many decades and are still celebrated among modern designers. They are especially quite popular in typography designs.
With our collection of handpicked art deco and art nouveau fonts, you can find a beautiful vintage font to craft your own Victorian-era design. Be sure to download them all.
Wallington Pro – Elegant Art Nouveau Font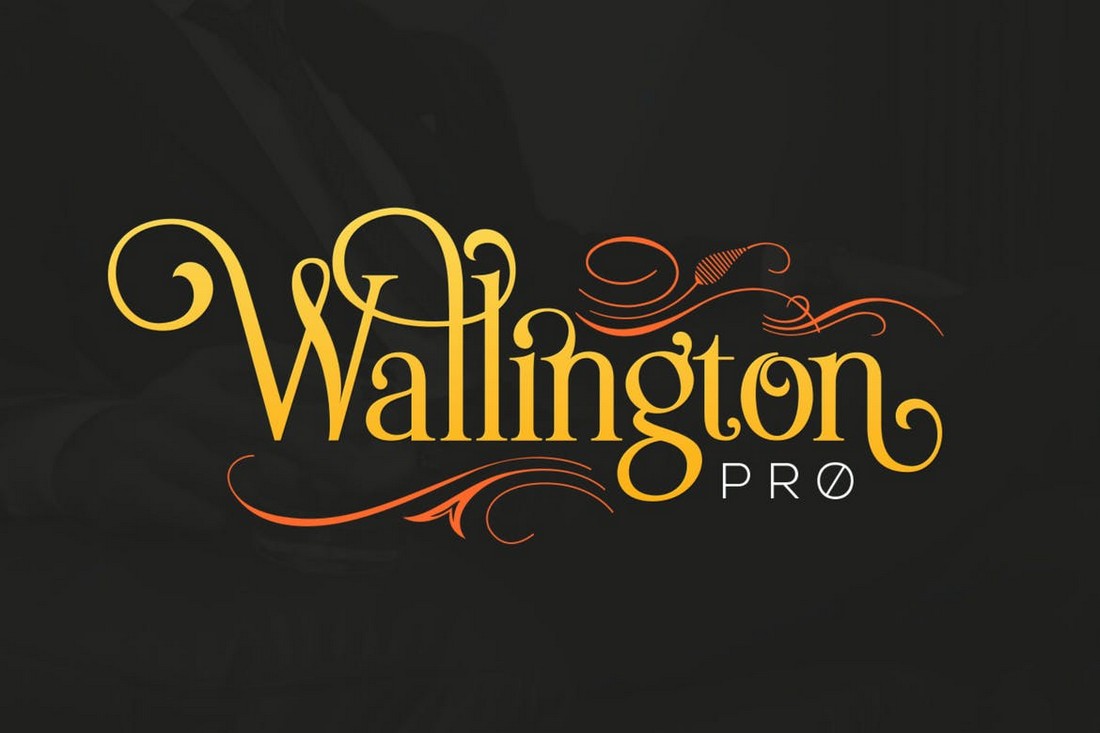 Wallington Pro is a stylish and elegant font that checks all the boxes of a perfect art nouveau font. It has a bold serif lettering design, long curvy lines, and an overall bold look that can't be matched by any other type of font. Its design is inspired by the late 19th-century Old English culture. And it comes with 10 stylistic sets and hundreds of ligatures and glyphs.
Decohead – Minimal Art Deco Font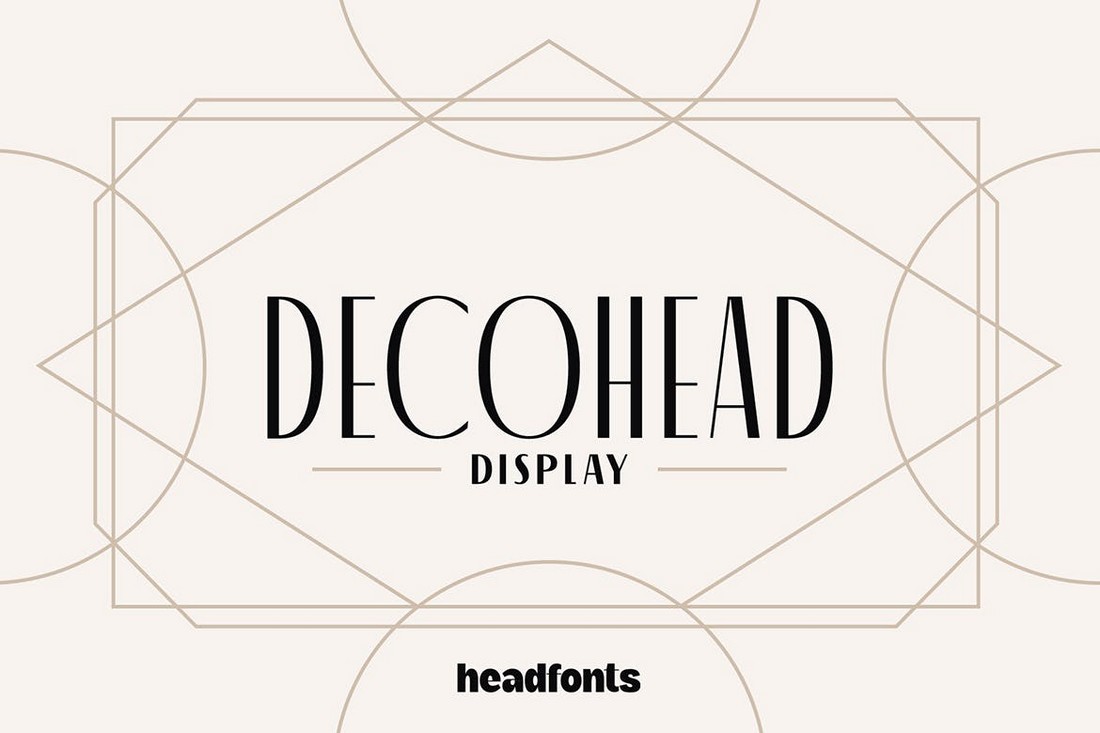 Similar to art nouveau fonts, art deco fonts share the same elegant look and feel. Except art deco is all about creating a clean look while maintaining elegance. This font is a great example of an art deco font. It comes in 3 different font weights with the same stylish letter design.
Fonseca – Art Deco Font Family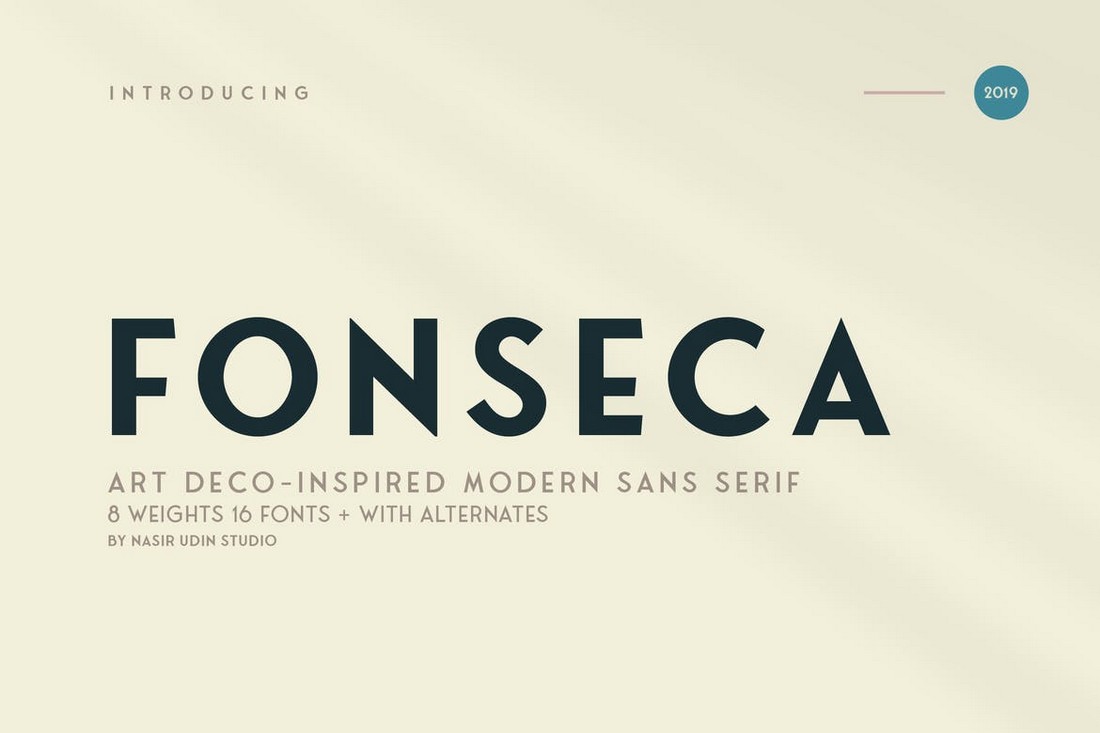 Fonseca is a family of beautiful art deco fonts. It includes eight different font weights and oblique versions of each weight, making it a total of 16 fonts. Every font in this pack shares the same art deco font style. You can actually use it for everything from designing titles to headings and even paragraphs.
Bagerich – Stylish Art Nouveau Font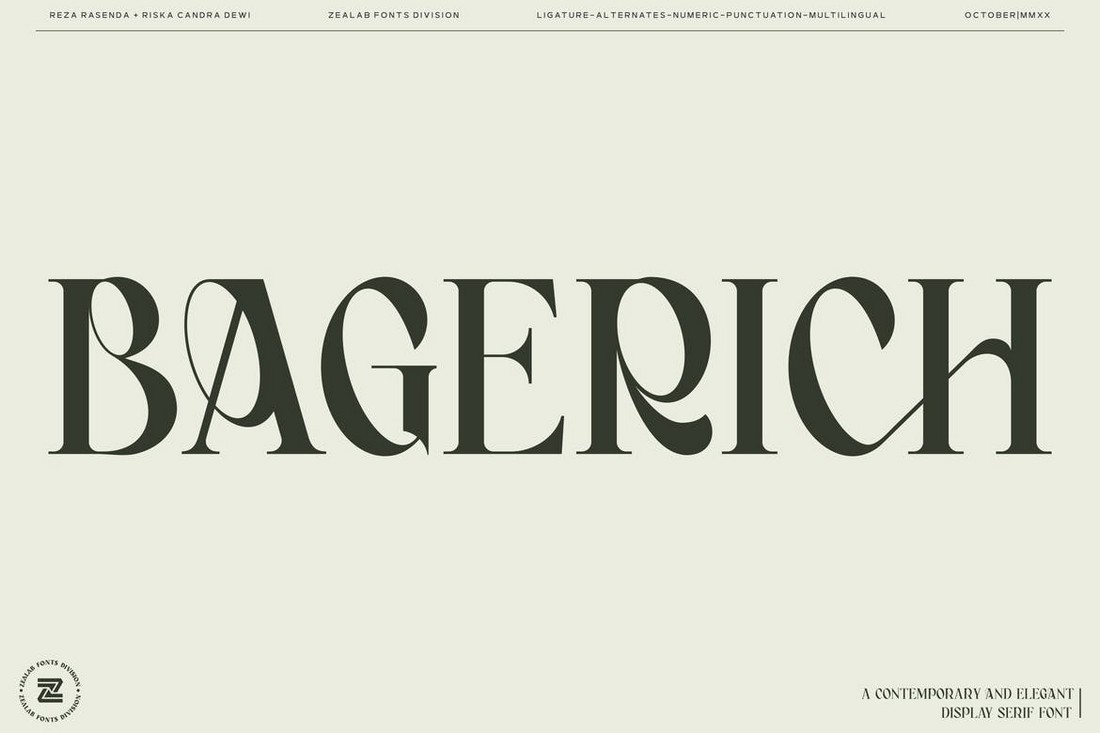 Bagerich is a classy font that features a stylish design that you'd normally see in high-end brandings such as Gucci or Victoria's Secret. This font comes with art nouveau-style letters along with lots of alternate characters, ligatures, and stylistic characters to help you craft amazing logos, labels, and more.
Onamura – Experimental Art Nouveau Font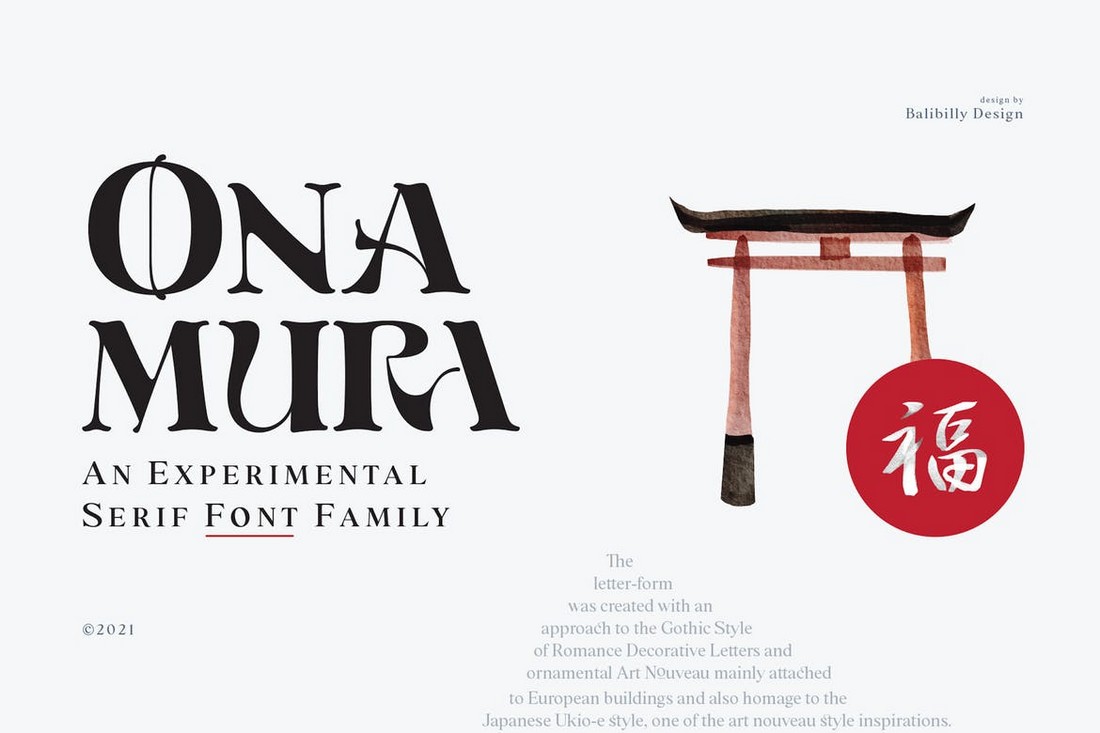 Onamura is a unique experimental font that's been designed by mixing a few different art styles. It shares different elements from the art nouveau movement as well as art from the Gothic era. This gives a unique look to each letter in this font. And it's perfect for modern designs that instantly grab attention.
Catallina – Free Art Deco Font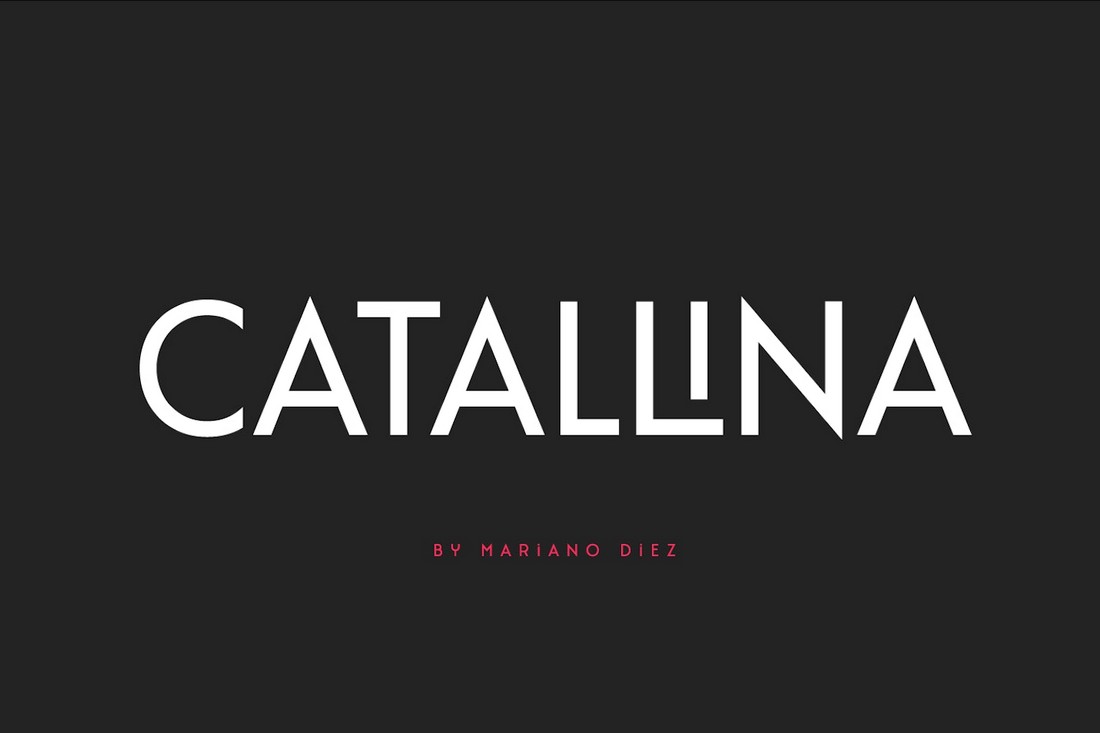 This clean and minimal art deco font is actually free to use with your personal and commercial projects. And it has a set of unique characters with the same elegance of a premium font.
Rousseau Deco – Free Display Font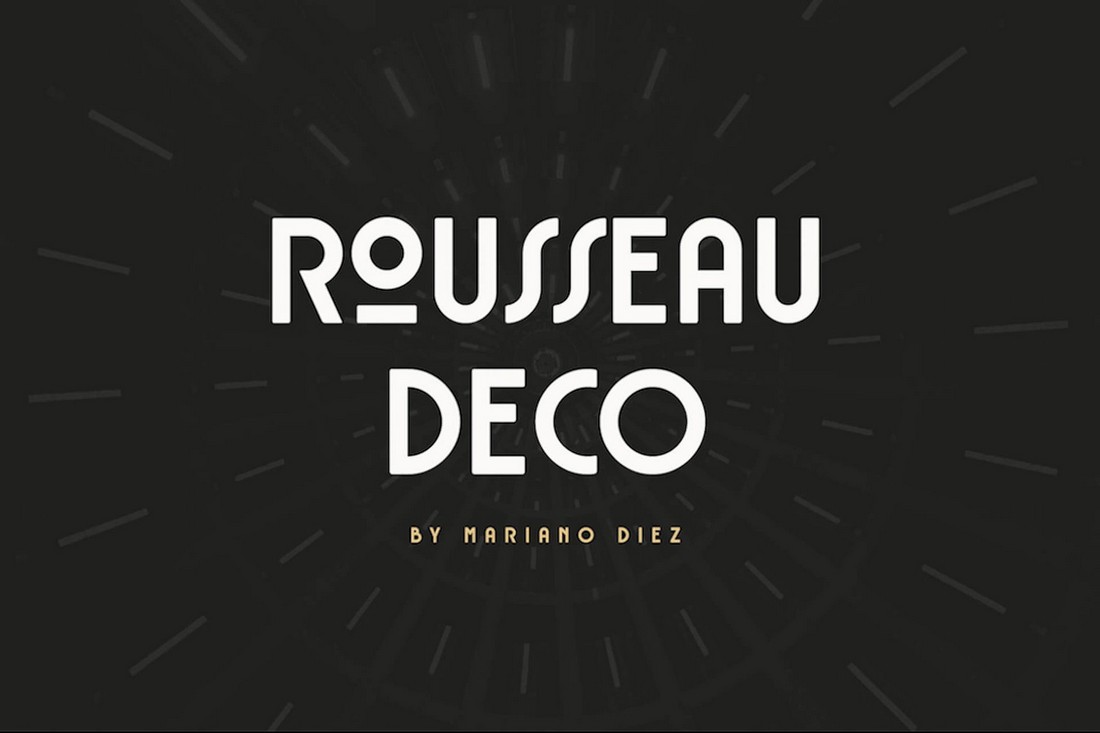 Another free art deco font with a professional letter design. It includes stylistic alternates, multilingual support, and a stylish retro design. Everything is offered to you completely free of charge.
VENIDA – Stylish Art Deco Font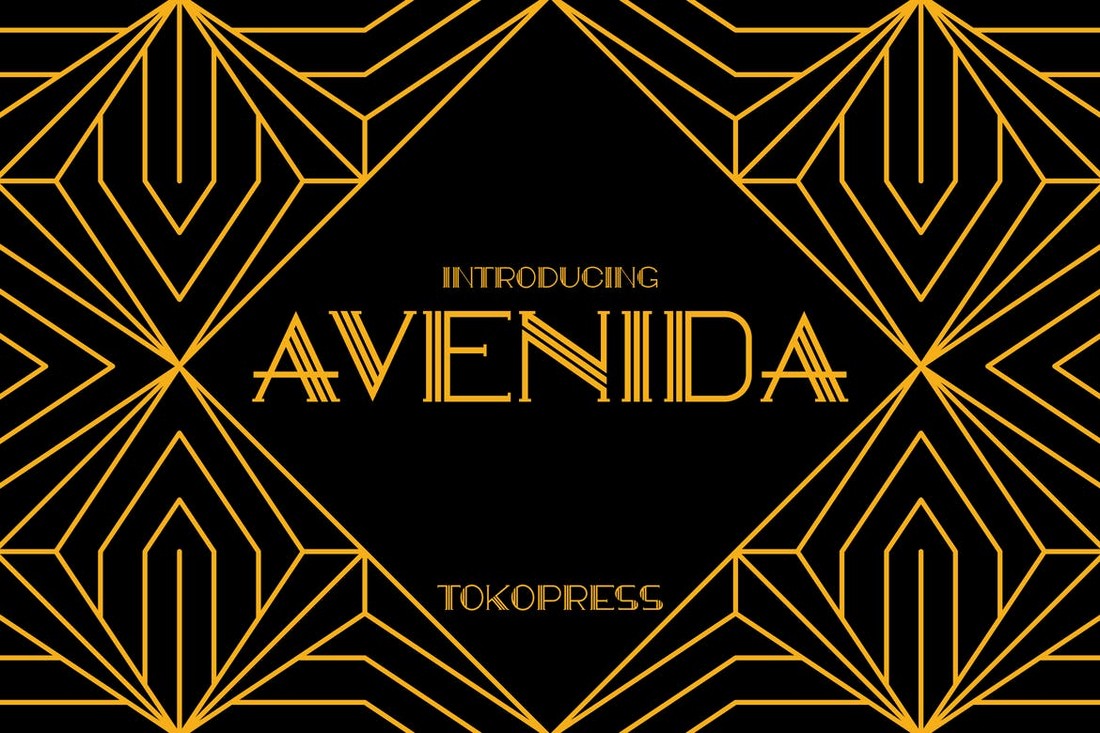 Avenida is one of the most stylish fonts on our list. While it's inspired by the art deco theme, it has additional stylistic elements to give a unique look to each letter. This makes this font a great choice for crafting logos, product labels, and various other branding designs. It includes uppercase and lowercase letters.
Fontaine – Narrow Art Deco Font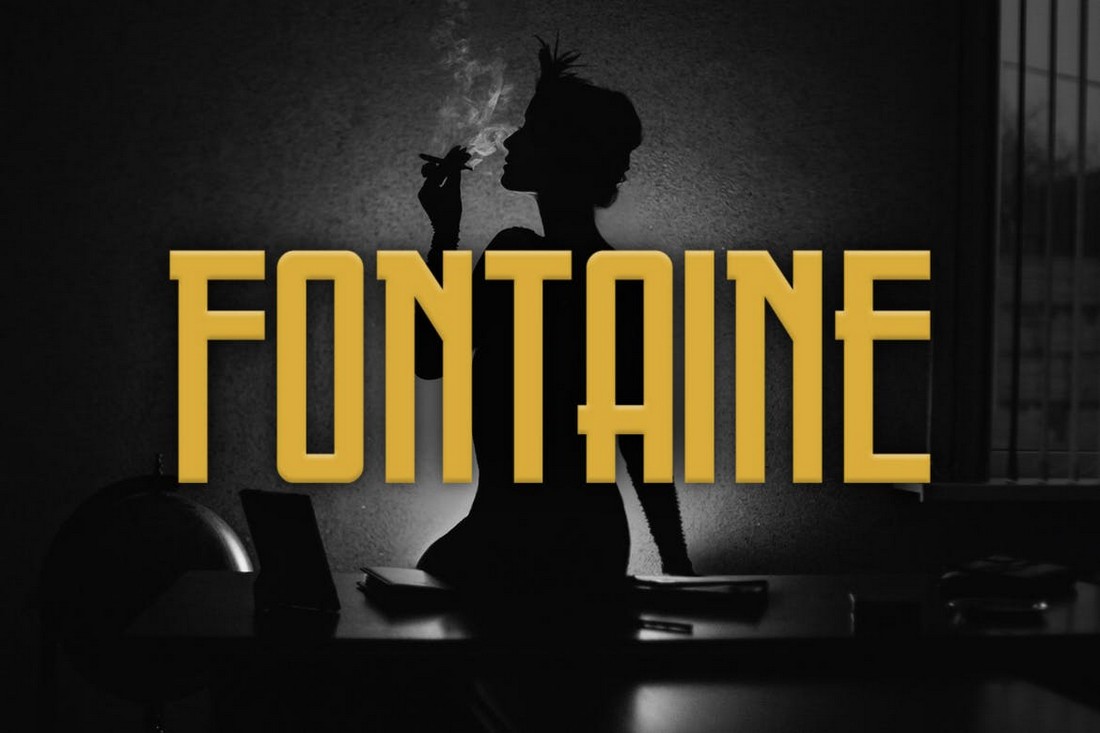 A tall and narrow font with only all-caps letters? Then it must be a title font. Fontaine is a bold art deco font that's been made just for crafting titles, headings, and text that attracts attention. The font includes a set of alternate characters that you can toggle with the capslock as well.
Garine – Art Deco Display Fonts Trio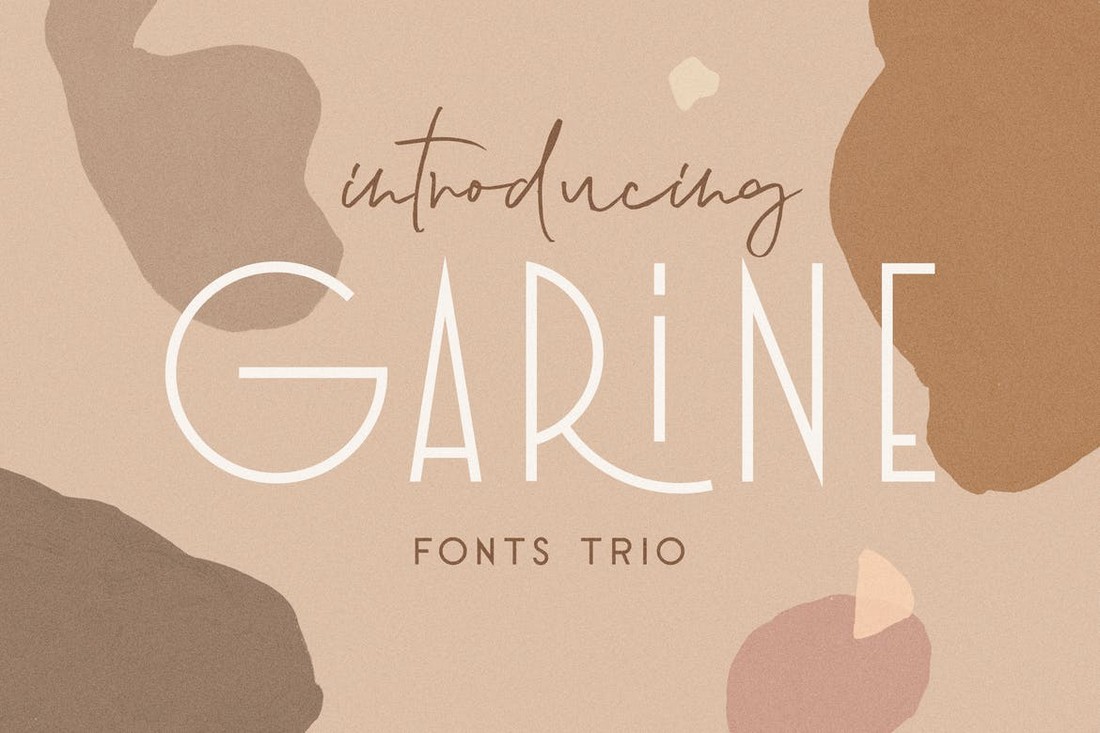 This font mixes modern typography designs with art deco style to create a very beautiful and feminine font. It's actually perfect for magazine cover design, branding design for feminine brands such as cosmetics, and even luxury fashion brands.
Murray – Art Deco Display Font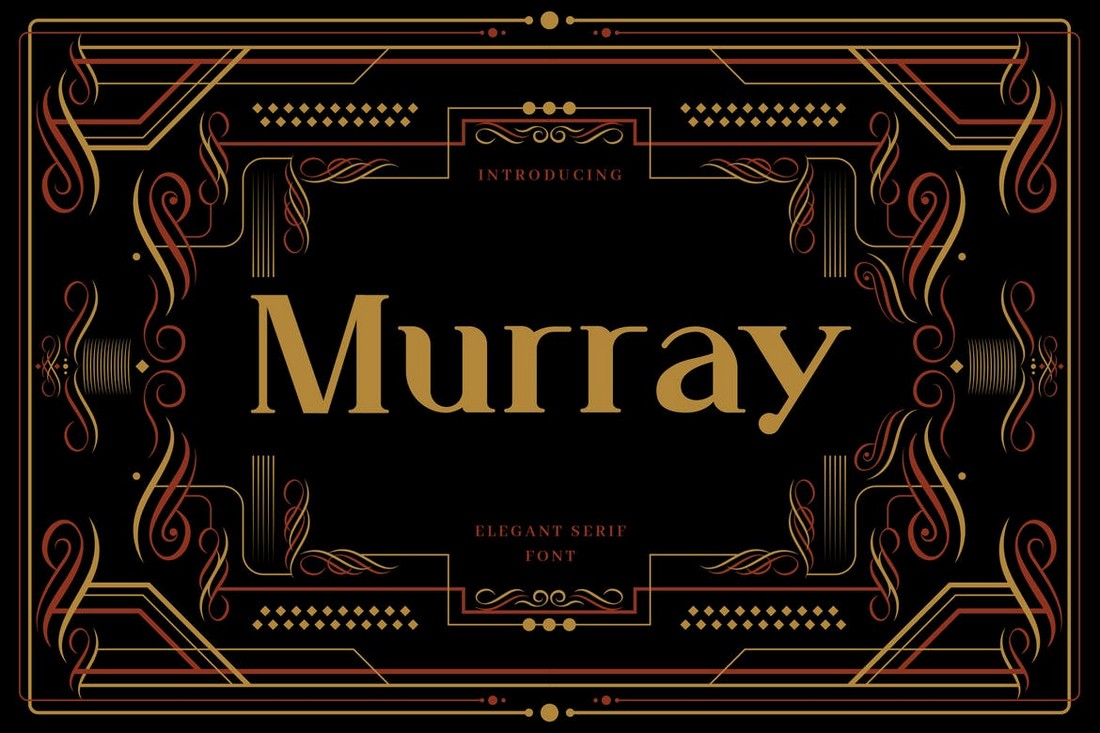 Murray is another art deco font that comes with a simple letter design with a subtle nod to the 20th century. The font looks quite elegant on greeting cards and wedding invitation designs. It comes with both uppercase and lowercase letters.
Gatsby – Creative ArtDeco Fonts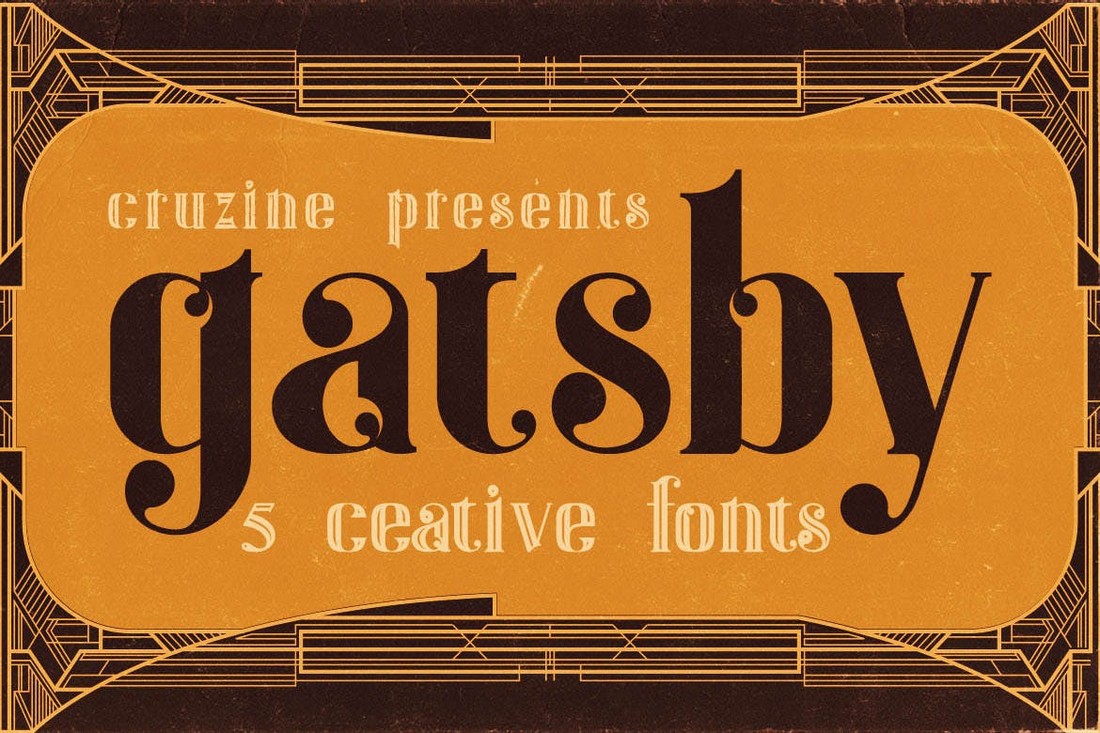 The novel The Great Gatsby by F. Scott Fitzgerald has some of the best descriptions of the art deco movement. This was later visualized in the 2013 movie based on the novel. This font design is inspired by that same work of art. And it comes in 5 different styles, including grunge, inline, and outline versions.
Guyon Gazebo – Free Art Nouveau Font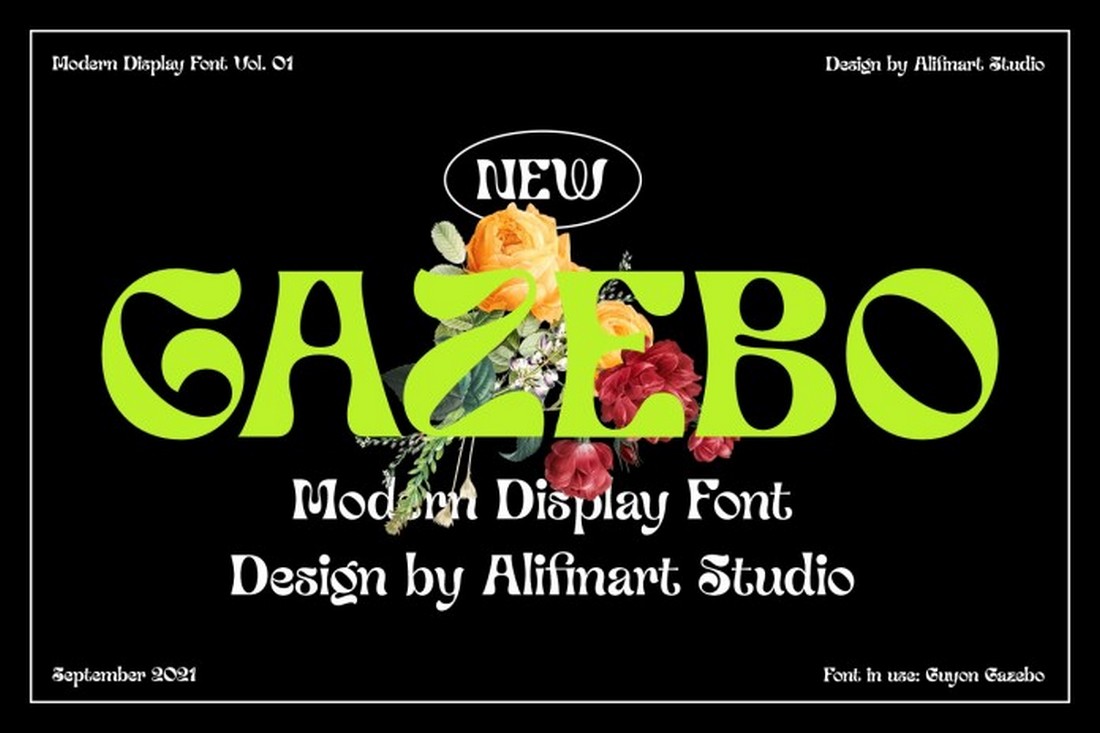 This is a unique font that features both modern and art nouveau-style design elements. The font is especially suitable for fashion branding, logo design, and label designs. You can use it for free with your personal projects.
Macropolo – Free Art Deco Font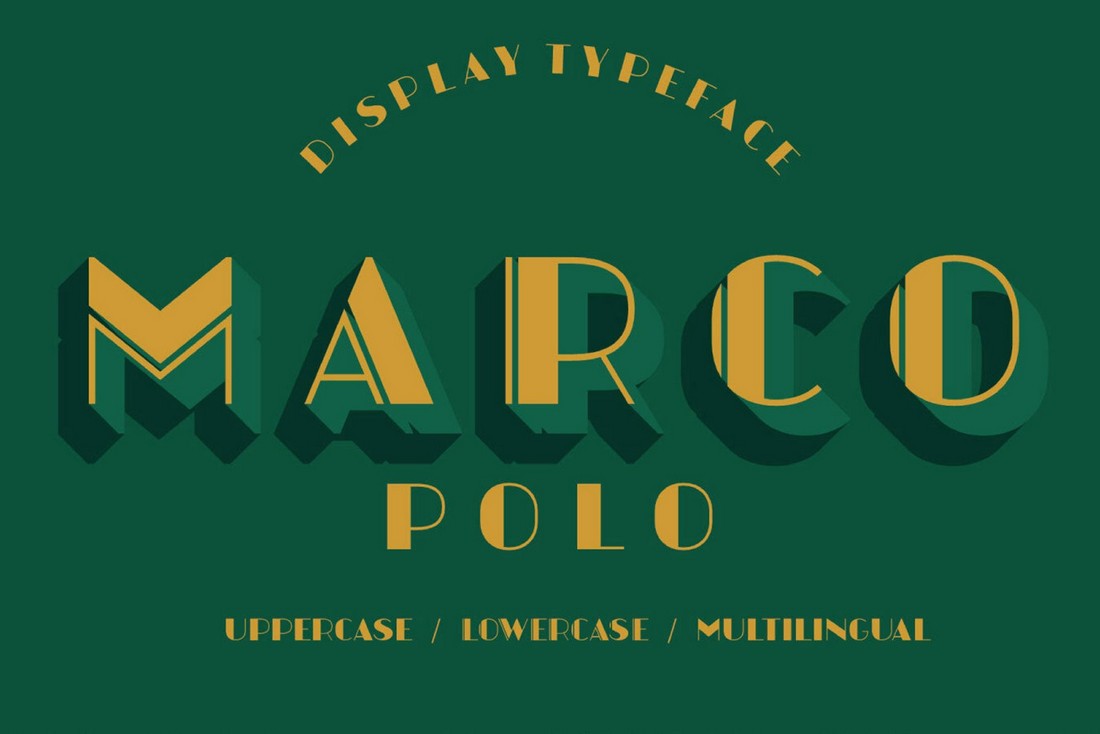 A free art deco font with a classic vintage letter design. It's an all-caps font that features extensive multilingual support. And it's free to use with all your personal projects and designs.
Charlie – Modern Art Deco Font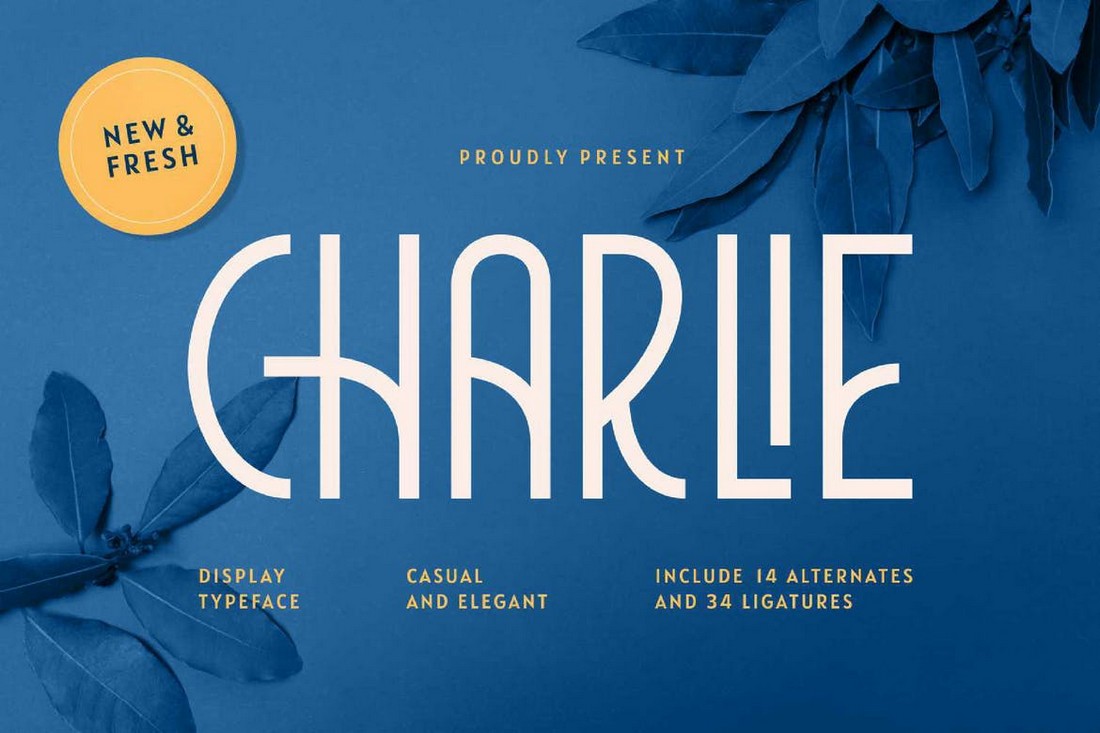 This font features a modern take on the art deco font design and it does a pretty good job at it. The font features elegant and clean letters that will look great on any modern branding design. It's suitable for everything from product labels to T-shirt designs, logos, and much more.
Elodie – Hand Sketched Art Nouveau Font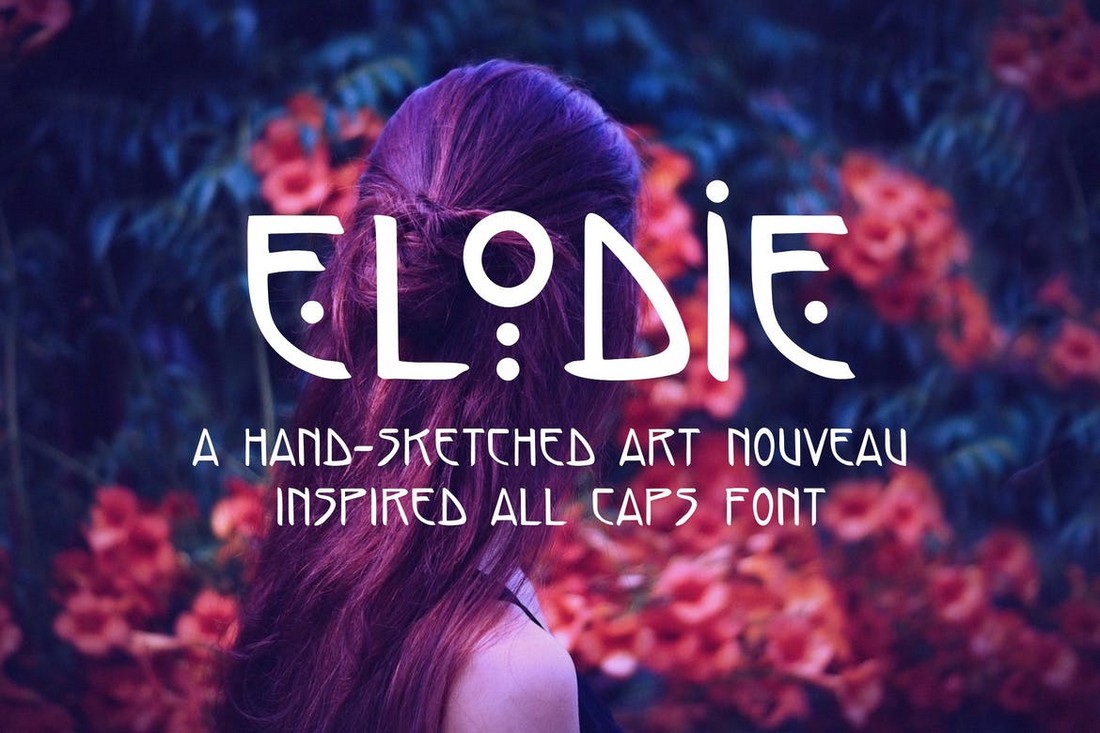 This font is definitely not the usual art nouveau font you're used to seeing. It actually combines several design styles to create a unique set of letters. The font is handcrafted with a brush pen, making the letters and the font completely unique. While it breaks away from the traditional art nouveau style, the font is a great choice for crafting designs with a personality.
Bridge Line – Elegant Art Deco Font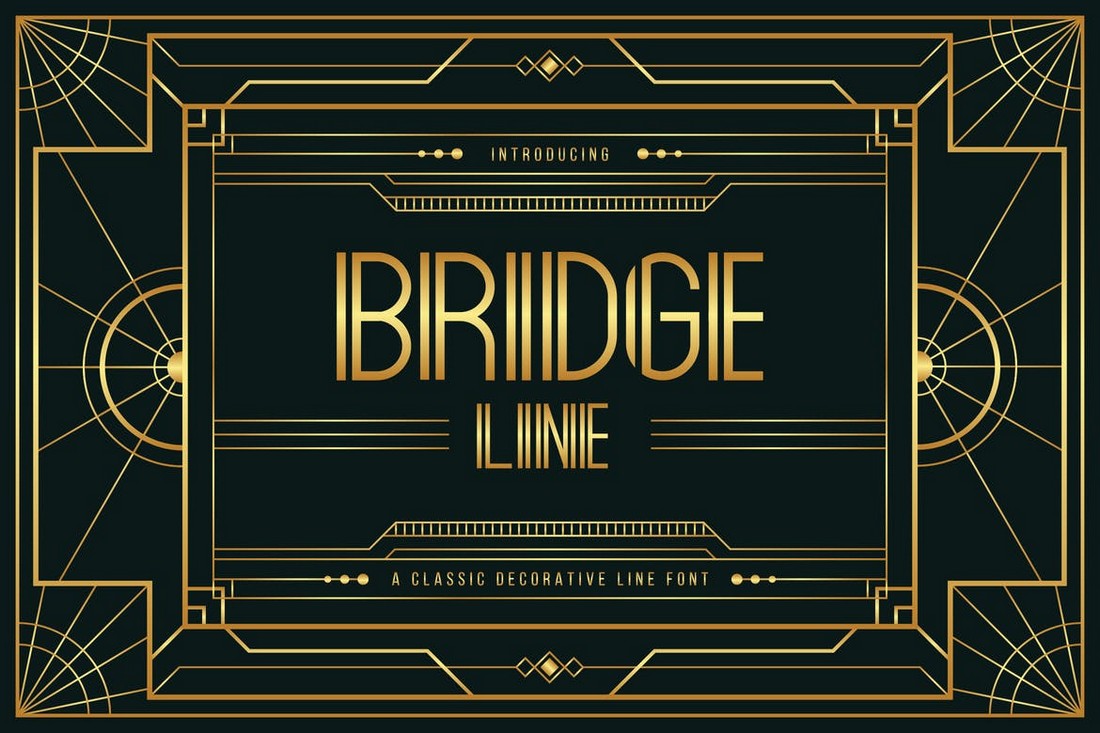 Bridge Line is an elegant art deco font that features the same classic design from vintage posters and signage. This font includes both uppercase and lowercase letters to help you craft titles as well as smaller paragraphs in style.
Marmalede – Classic Art Deco font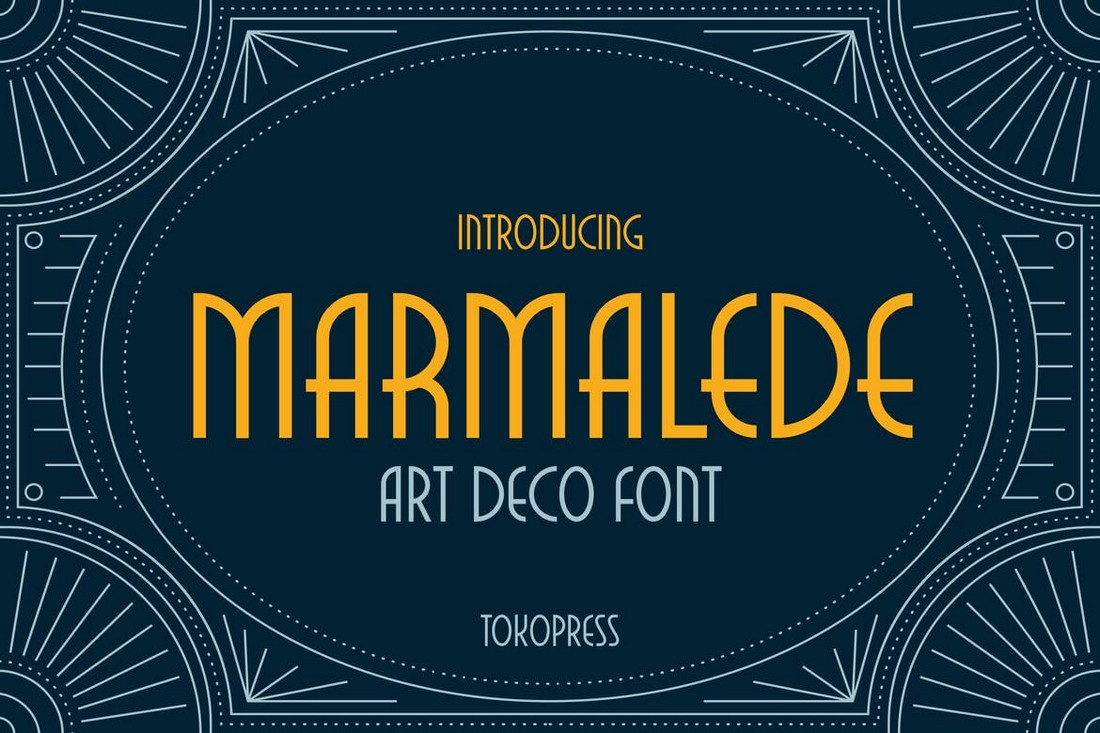 Marmalede is another classic art deco font you can use for creative and branding designs. It comes with a set of letters featuring clean-cut corners and with a high-end look and feel. It comes in regular and italic styles as well.
Billionaire – Art Deco Display Font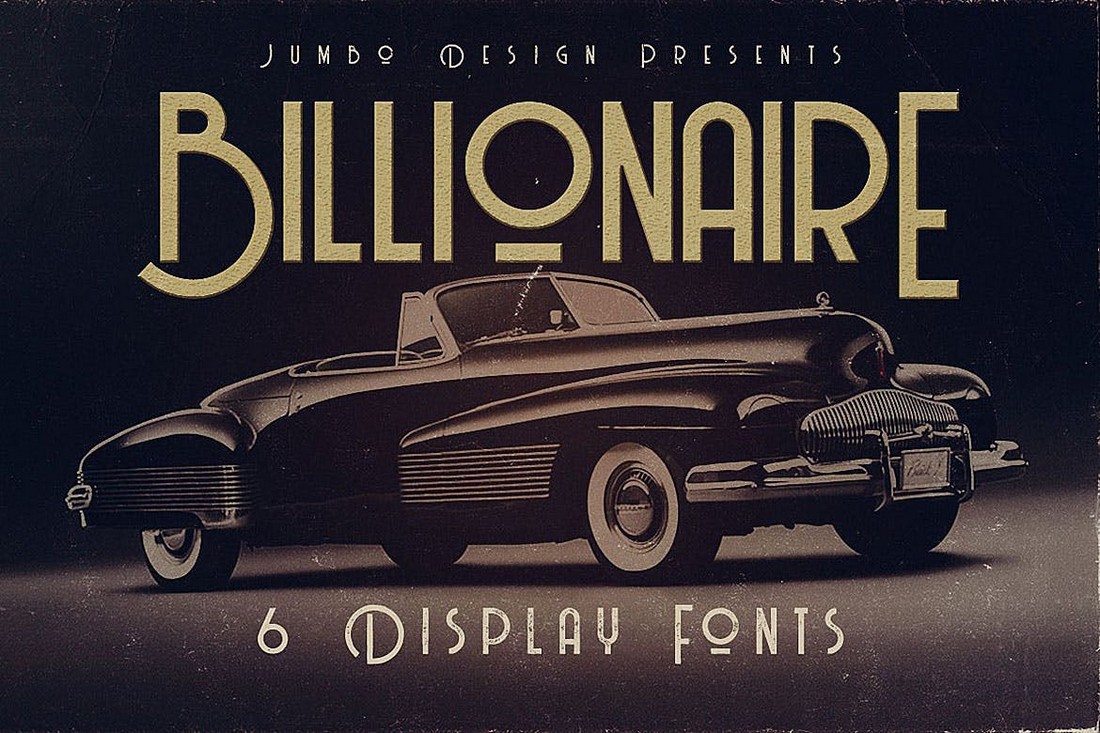 A collection of vintage display fonts featuring art deco-style letter designs. This pack includes 6 fonts featuring grunge style typefaces. It includes 3 weights ranging from regular to thin and medium. Each font is suitable for various types of design projects.
Grodna – Free Art Nouveau Font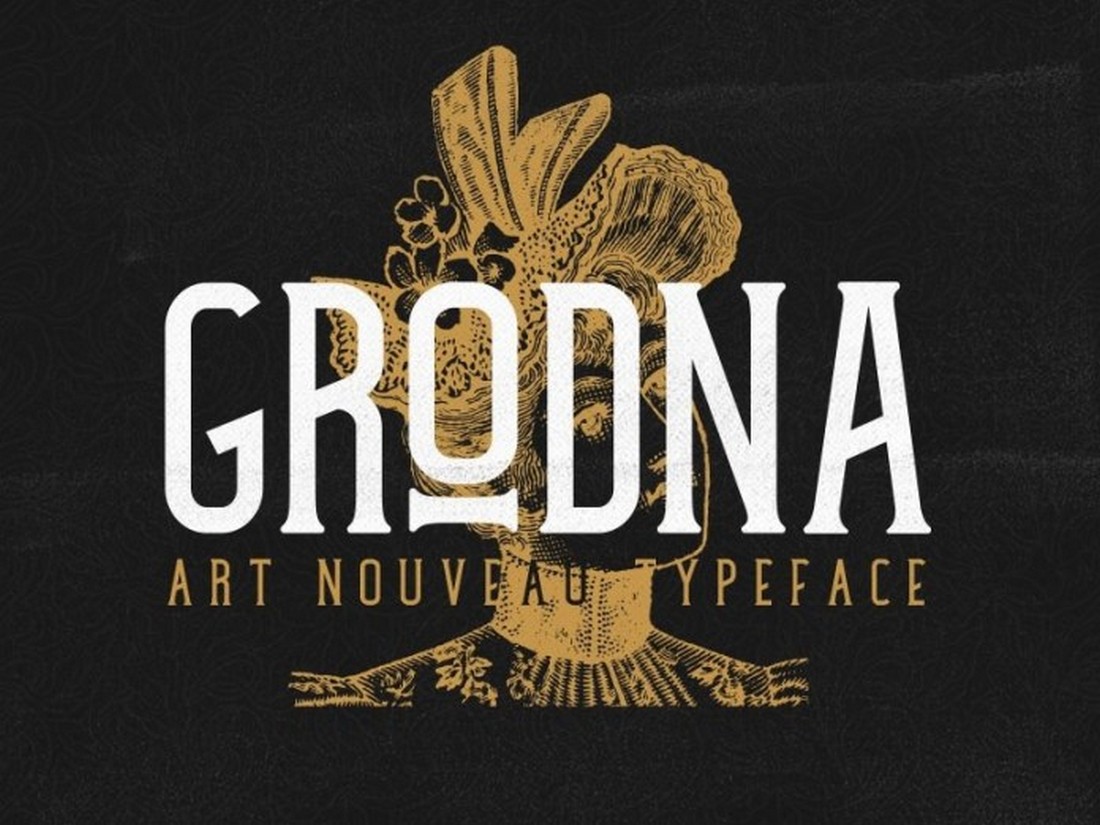 Grodna is a free art nouveau font that comes with a unique set of letters. The narrow lettering style makes this font perfect for crafting titles for posters and labels. The font takes inspiration from the posters seen in the 1900s in Oradea.
Rolves – Free Art Deco Font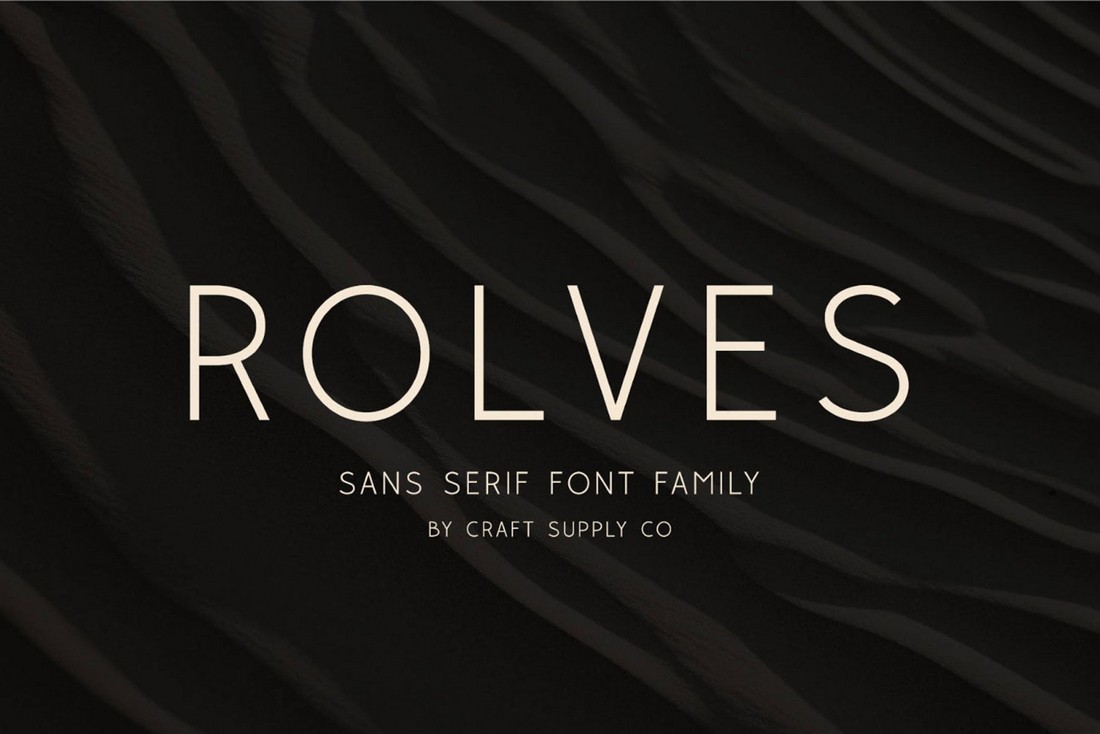 This clean and stylish art deco font is also free to use with your personal projects. Rolves is a high-quality font that will look perfect on business cards, logos, and other branding designs.
Ironclad – Bold Art Deco Font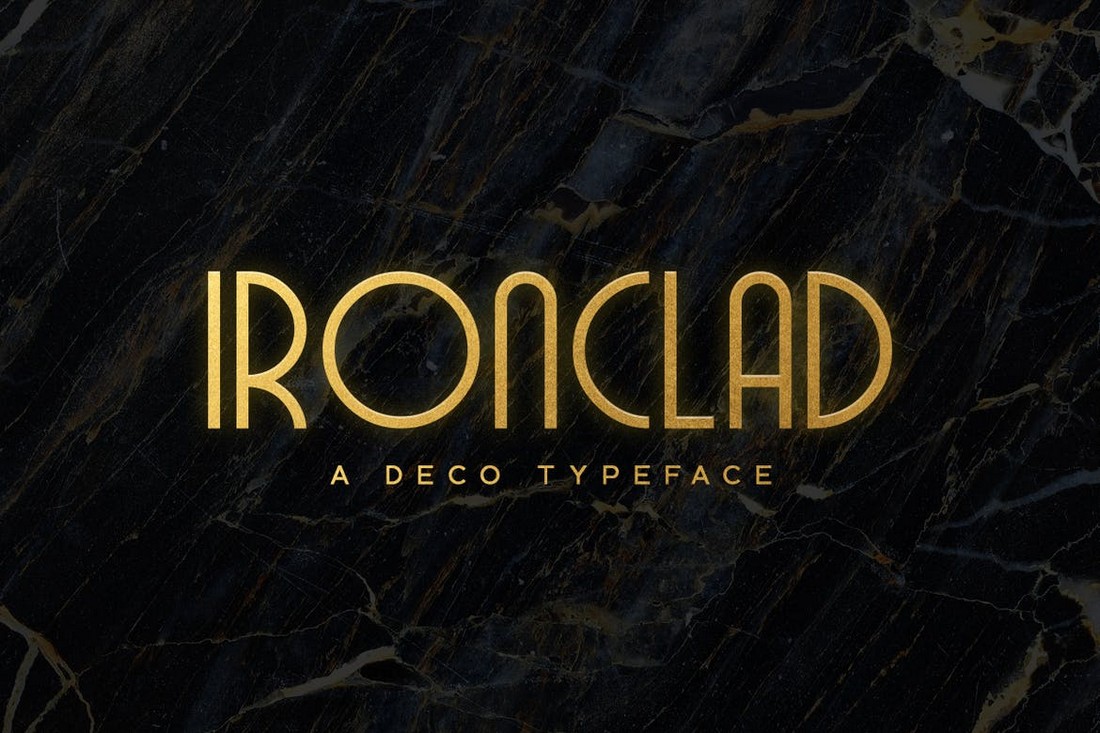 If you're looking for a bold and creative art deco font to craft an attractive title for a movie poster or a book cover, this font is perfect for you. It comes in 3 font weights with a set of clean letter designs.
Brigmore – Unique Art Deco Font
This font will make your designs immediately noticeable no matter where you use it. There's a certain classy and rugged look to this font that separates it from the rest. The all-caps font comes in 3 font weights and two distinctive styles as well.
rt Deco Monogram Font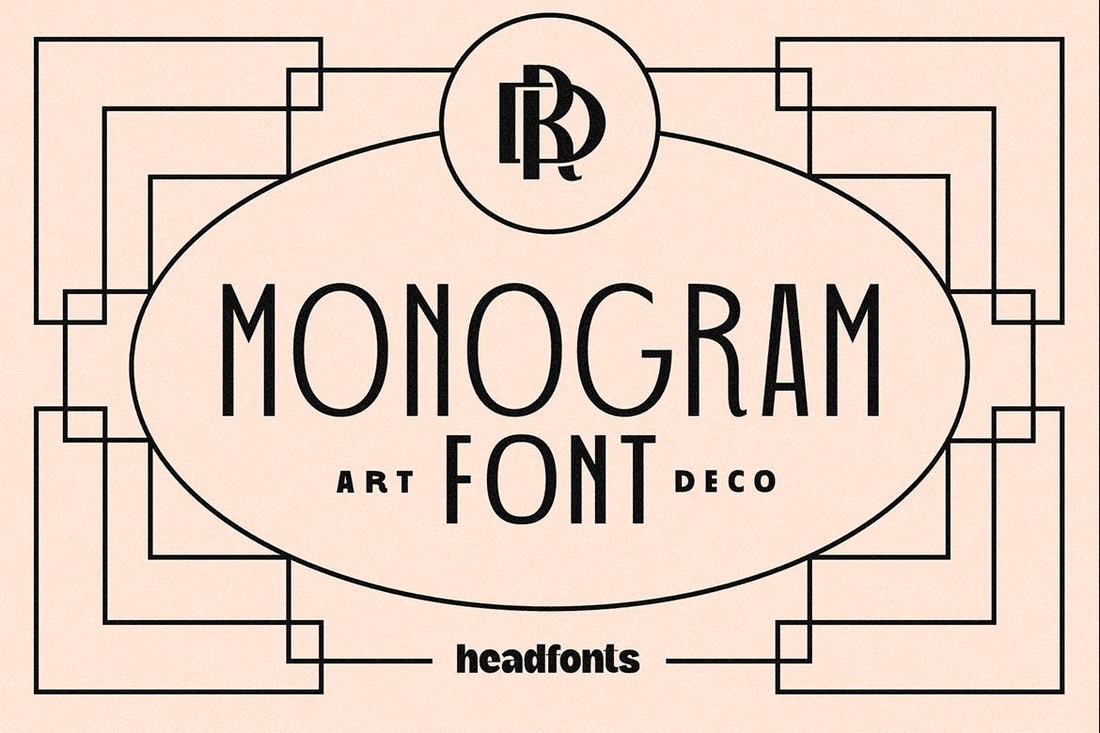 Art deco typography is a common choice in monogram logo and signage designs. This font is made specifically for that type of design work. It features letters that you can easily combine together to create monograms. The font is available in 3 weights with uppercase and lowercase letters.
venida – Art Deco Font
Taking an art deco look, Avendia is all about classic, elegance, and high-class feel all over it. Suit perfectly for high-end market audiences, poster, movie title, classic restaurant/ cafe menu, magazine, youtube covers, youtube thumbnails, social media page covers and so on.
Indentia – Art Deco Font
Indentia is a very interesting font, which has been inspired by Art Deco art. It is formed from very careful lines with stylistic set and ligature features. Indentia has 200+ glyphs consisting of two styles: Indentia Regular and Indentia Black.Suitable for any graphic design projects, prints, logos, posters, t-shirts, packaging and applicable for some types of graphic design. Indentia is compatible with any software without any pain.
gendra- Swirly Serif Font
Agendra is modeled after the serif typeface but brings a little personality to the table with deeply curved edges, yet clear and distinctive line work that keeps readability completely intact. One of the gold standards in modern art deco fonts.
Haarlem- Decorative Serif Font
Haarlem is an exquisite font with an all-caps design. With a beautiful combination of vertical and horizontal lines, and the availability of both italic and regular styles, and alternate characters, the classic vintage font is a highly adaptable powerhouse that can be applied to project of many shapes and sizes.
Caylee- Art Deco Script Font
Caylee is a script font with an expansive typeface ready for any occasion. Designed around a fast hand sweep style, the script is a trusted companion for your art deco project needs. Able to stand out on almost any backdrop, with pristine readability, and a luscious aesthetic.
For more stylish fonts, check out our best title fonts collection.
By: Roshan Perera
Title: 25+ Best Art Nouveau & Art Deco Fonts (Free & Premium) 2022
Sourced From: designshack.net/articles/inspiration/art-nouveau-deco-fonts/
Published Date: Thu, 21 Jul 2022 10:00:00 +0000