Chunky and chubby fonts are a great choice for designing fun and creative titles for all kinds of designs. In this post, we bring you a selection of the best chunky fonts with many different styles.
Due to their unique style of design, chunky fonts are most suitable for creative, fun, and entertaining designs. Our list of chunky fonts includes different types of fonts for designing everything from posters to greeting cards and much more.
Start exploring the list to find the right chunky font for your next project, and be sure to read through our tips for choosing (and using) chunky fonts for some handy design advice!
Top Pick
BoldenVan – Creative Chunky Font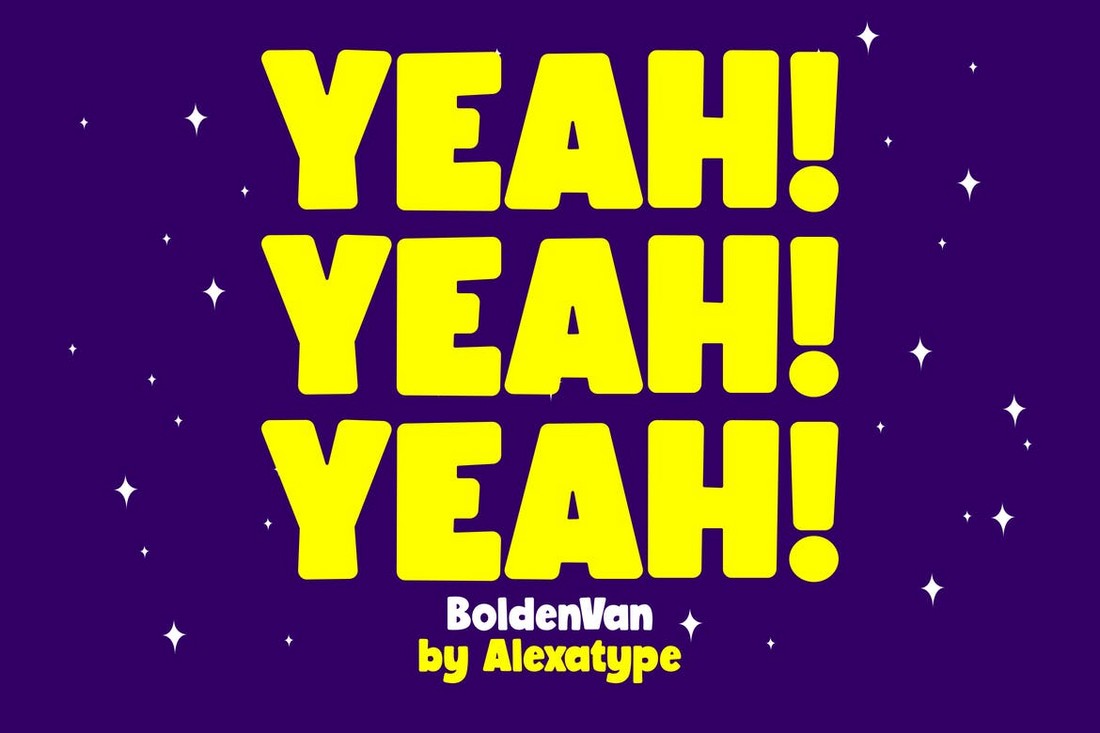 This chubby font features the perfect combination of fun and creativity to instantly grab anyone's attention.
The BoldenVan font features a bold design with chunky characters that's simply ideal for children's designs such as posters and greeting cards.
Why This Is A Top Pick
The attractive chunky characters are what make this font truly one of a kind. You won't find another font like this one anywhere.
Outlooks – Chunky Handwritten Font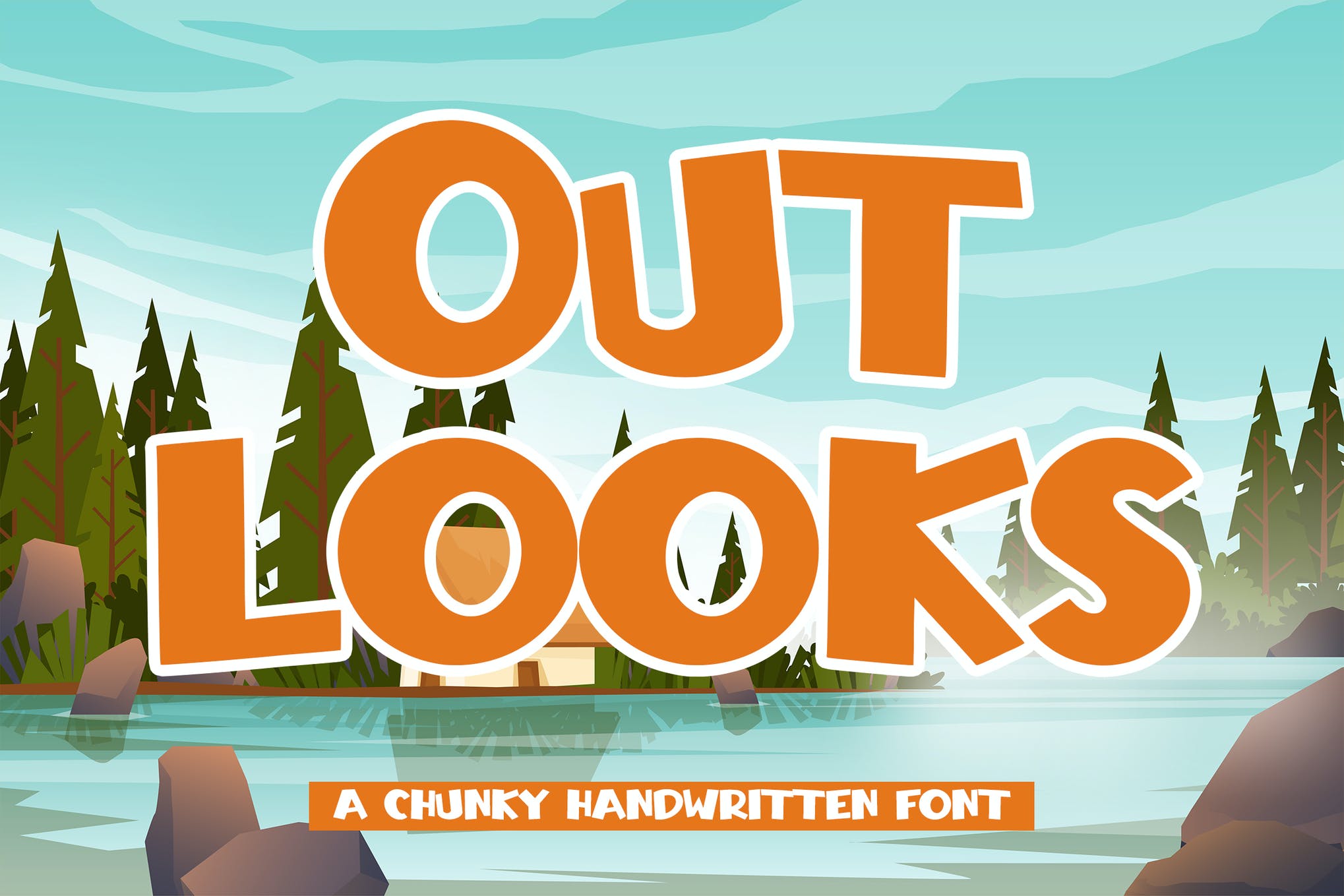 Outlooks is a painstakingly created font featuring a chunky handwritten design that will look good on a variety of branding and packaging projects. It comes with a full set of uppercase, and lowercase letters, numerals, punctuation, accents, alternates, and ligatures.
Big Jelly – Bold Chunky Font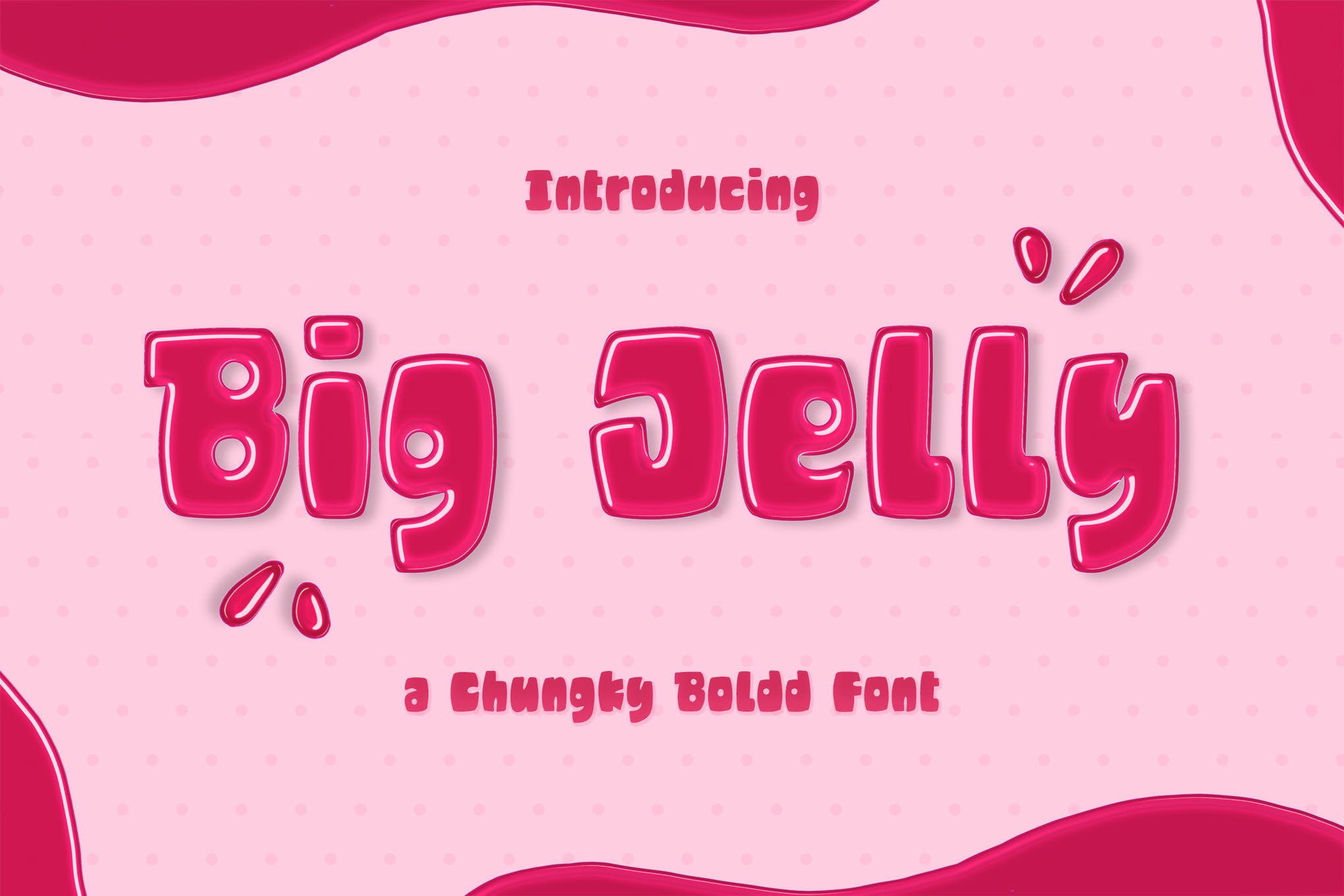 Big Jelly is a bold, and thick font that will help you create fun and playful designs, and bring a smile to the beautiful faces of your target audience. It can be used for headlines, posters, flyers, logos, book covers, and product packaging.
Nick Nock – Bulky Display Font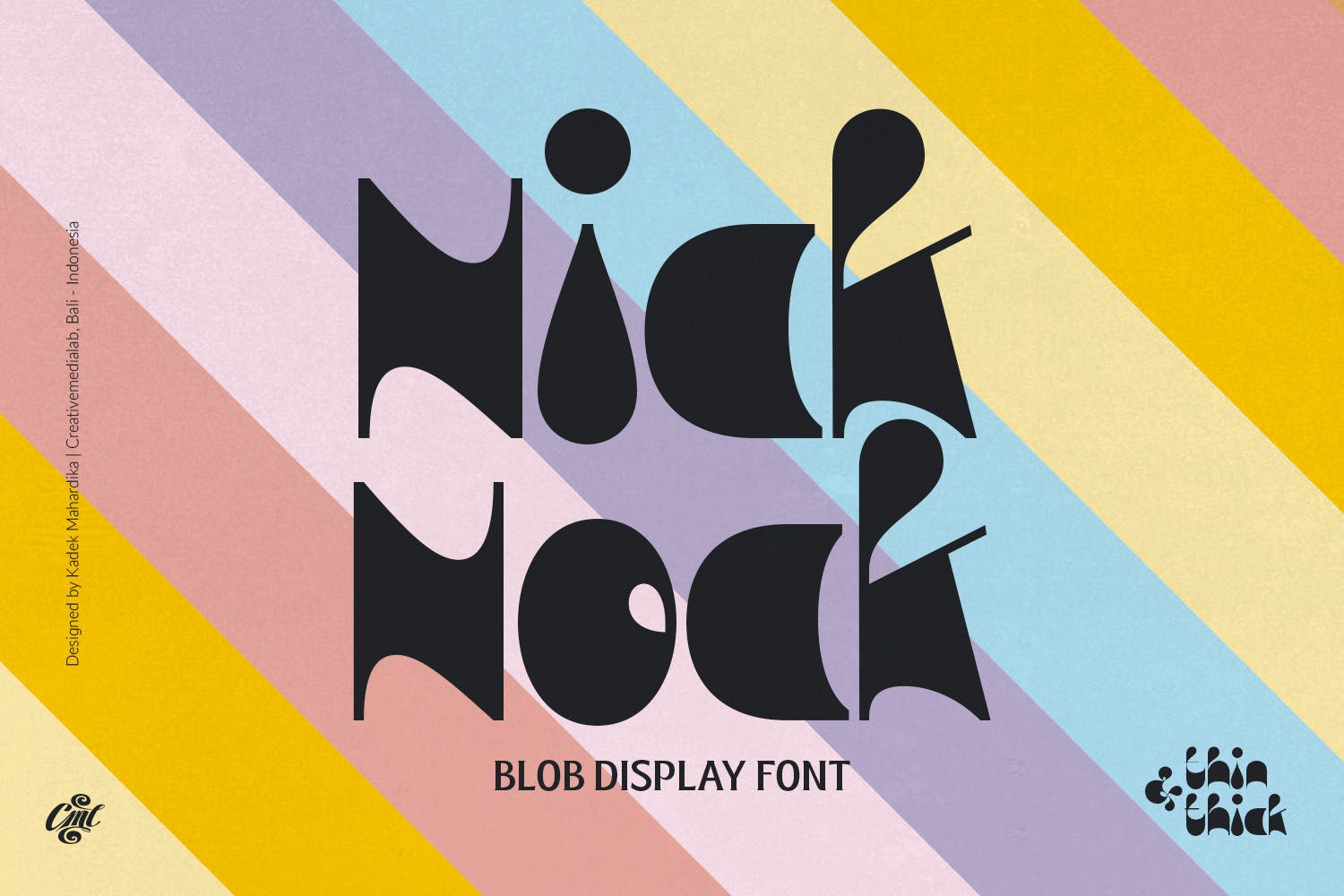 Nick Nock is a blob and chubby typeface that comes in 2 different styles. It's an incredibly unique, and one of its kind font guaranteed to work beautifully for businesses looking to create designs that instantly grab the audience's attention.
Block Party – Bold Funky Font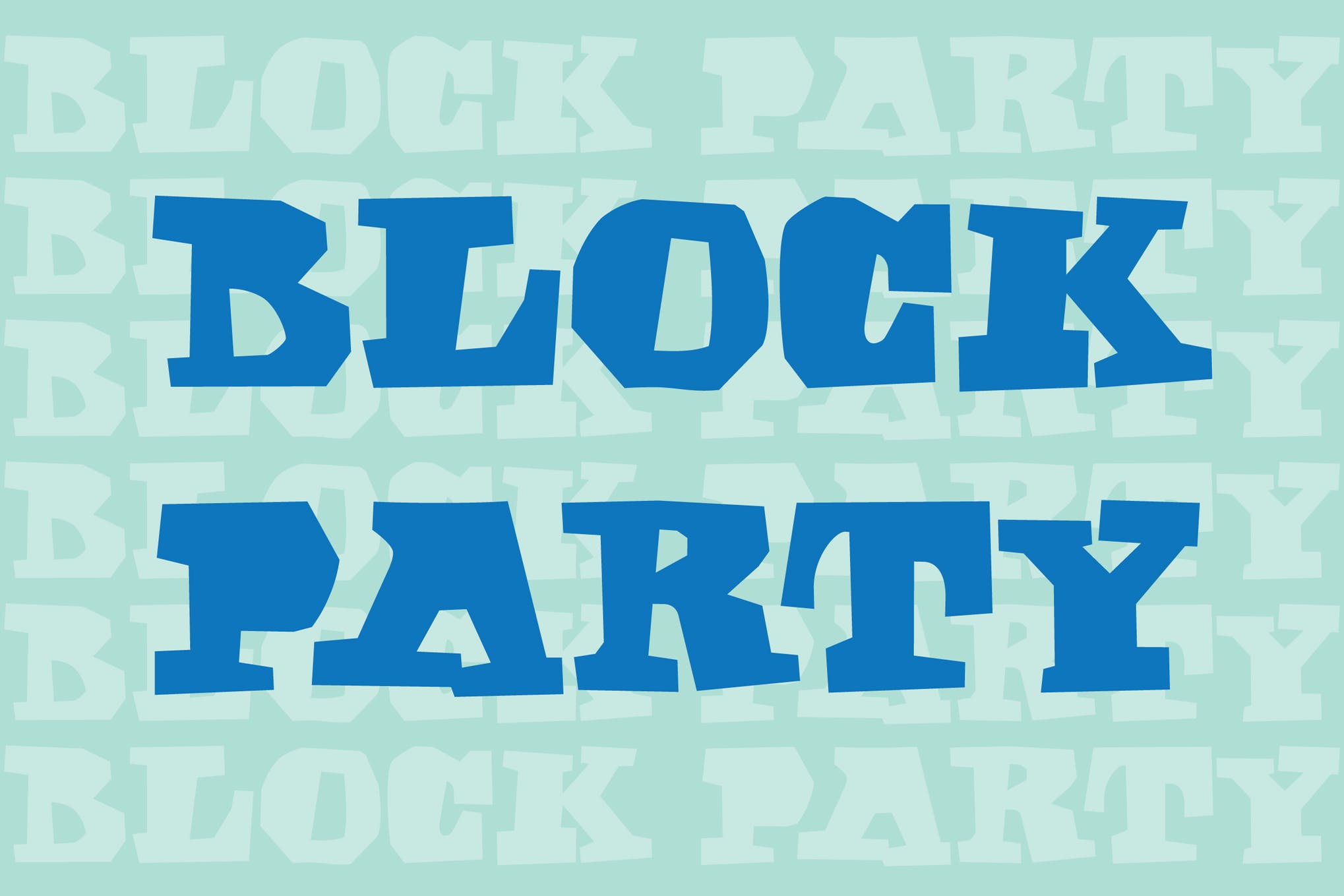 Block Party is a fun, and happy-go-lucky typeface that will bring a fresh, and child-like feel to your creative projects. It's a stunning option that can be often found whenever a list of the best chunky fonts is made.
Wonkids – Cute Chubby Font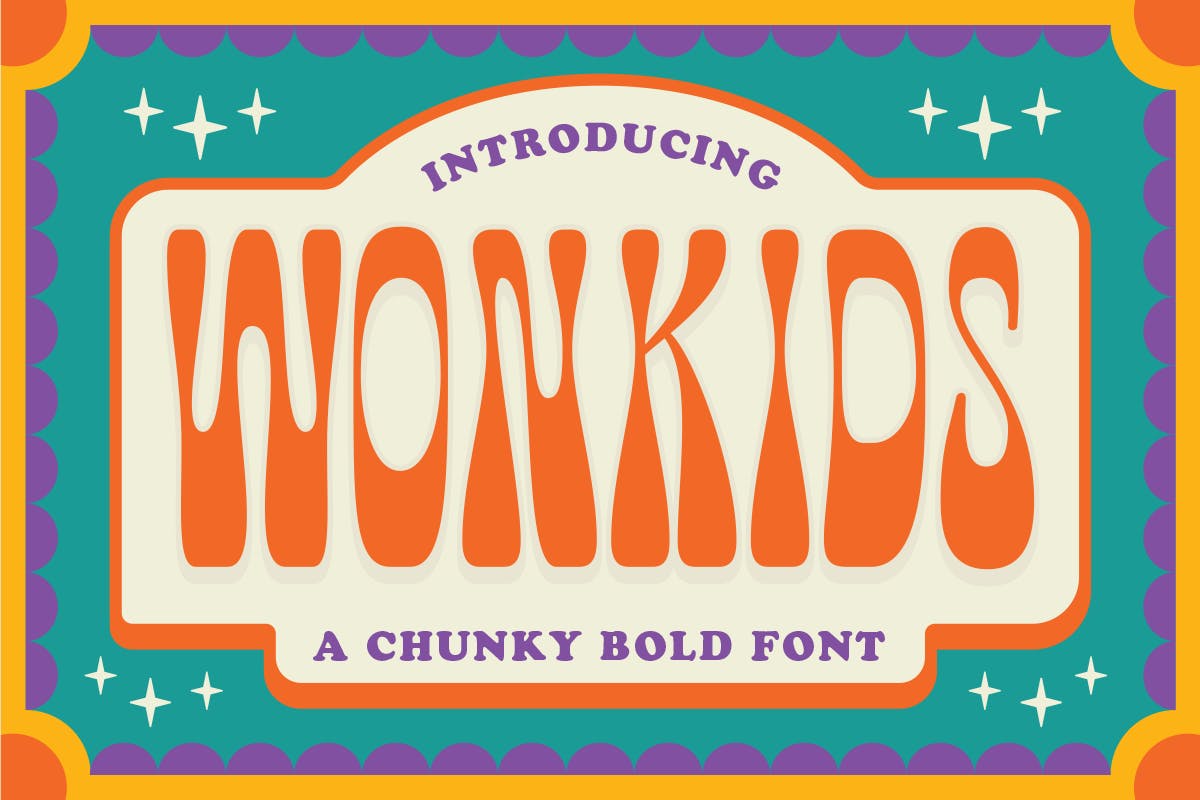 Here we have Wonkids, a psychedelic chunky font perfectly fitting to a pool of kids-themed design projects. Use this unique font with confidence, and see for yourself the world of a difference it makes to your dull, boring projects.
Fried Day – Modern Chunky Font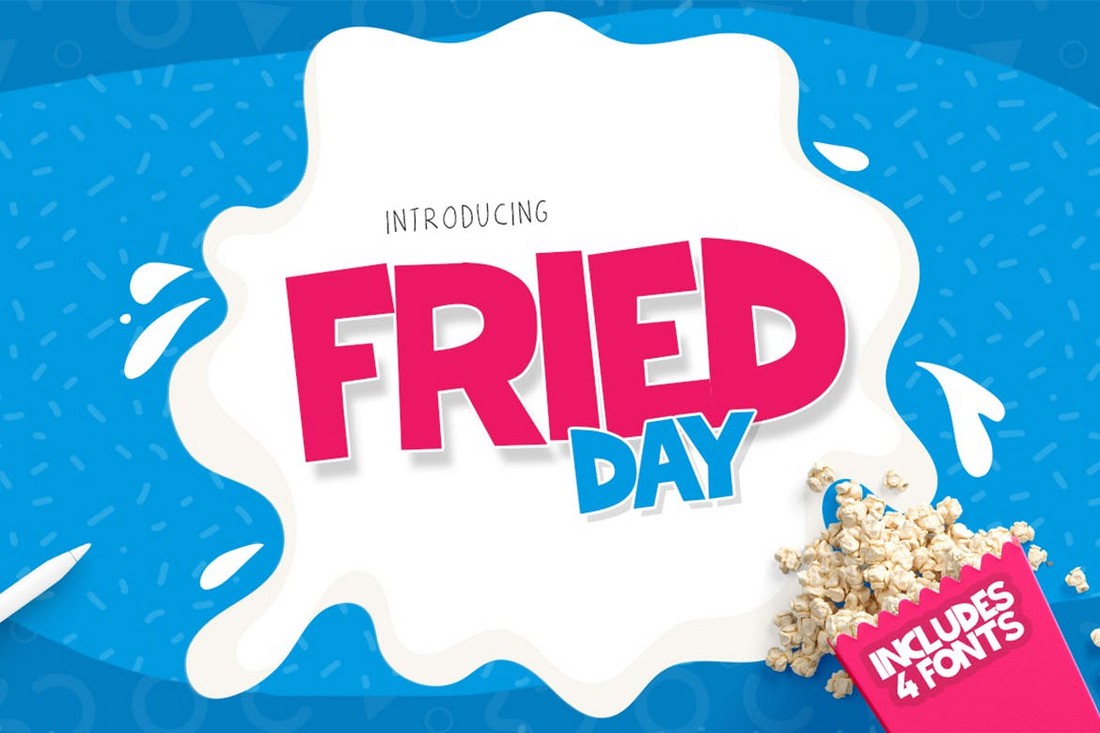 At a glance, this chubby font will remind you of posters and banners at movie theaters. And it's made just for that type of design and more. The font comes with a regular, outline, and a few other styles as well.
SPOT – Unique Chubby Font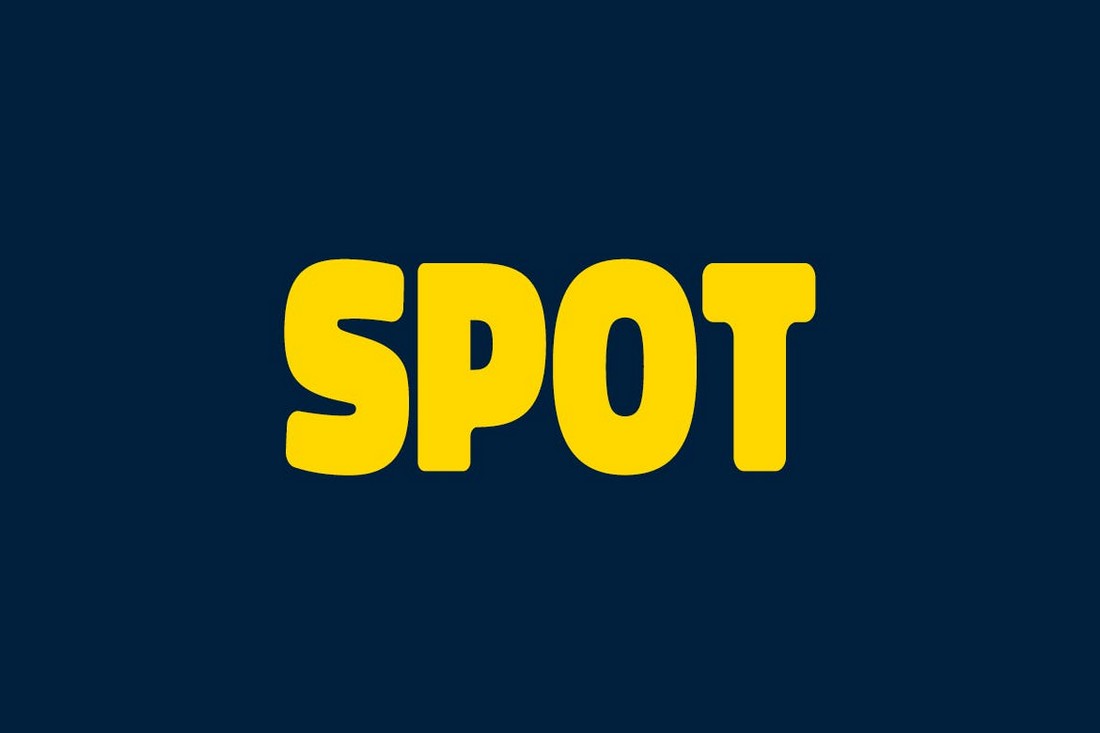 Spot is a unique chubby font that comes in 4 different styles featuring regular and outline typefaces. The font also includes a web font version as well as OpenType and TrueType versions.
The Lied – Creative Chunky Font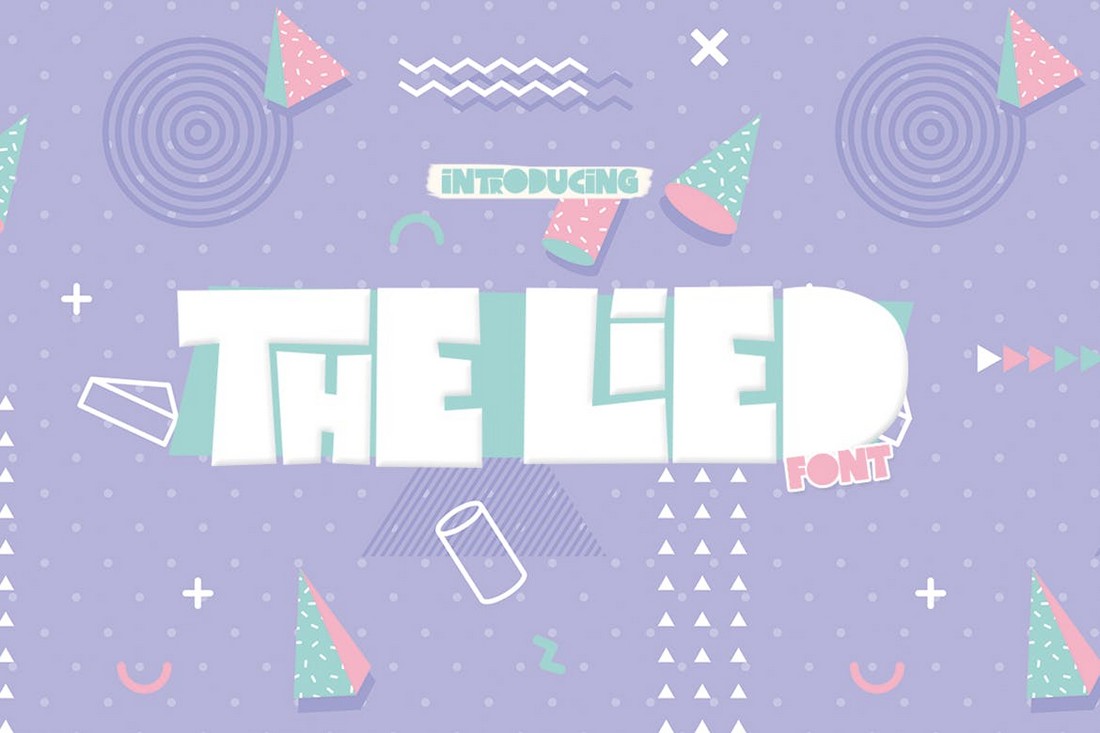 If you're working on a design related to kid's entertainment, cartoons, or book covers, this font is perfect for you. It features a unique chunky character design that will make your designs stand out from the crowd.
Mood – Elegant Chunky Font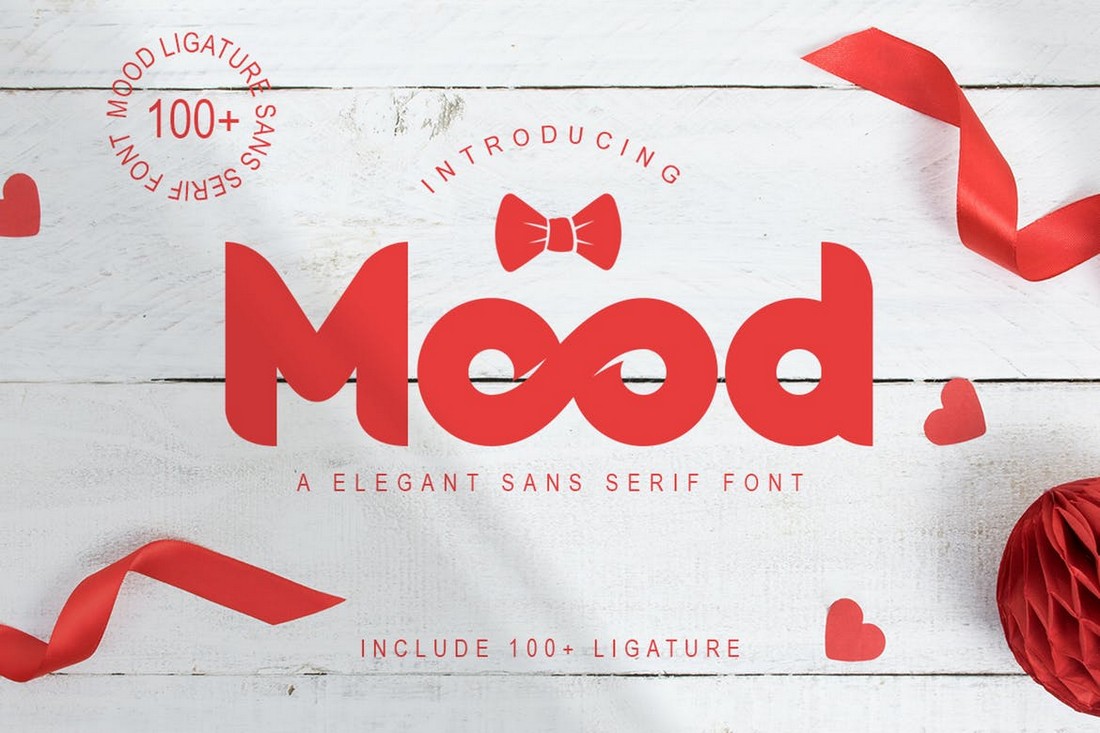 Chunky fonts are not just for children's designs. This elegant font is proof of that. It features a set of chubby characters that are suitable for professional designs. It also includes 100 ligatures as well.
Colombo – Modern Bold Font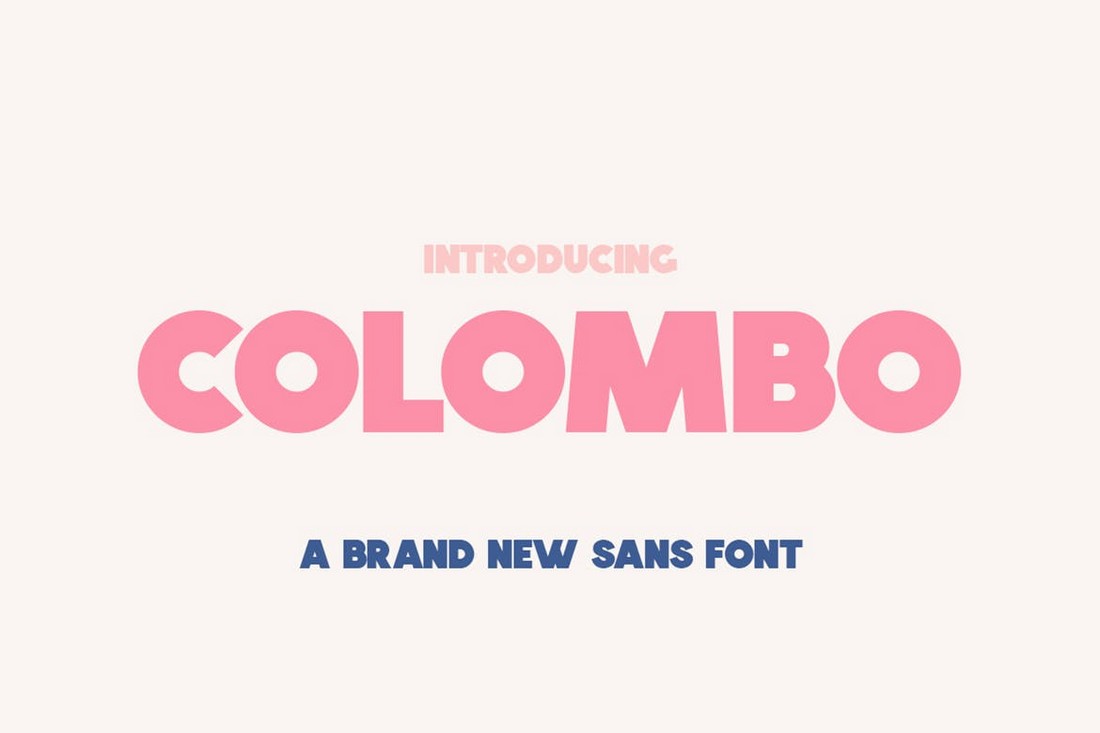 Colombo is another modern chunky font with a professional design. It's great for crafting logos, titles, and website headers for various business and creative projects. The font comes in multiple formats including SVG and web fonts.
Foo – Free Creative Chunky Font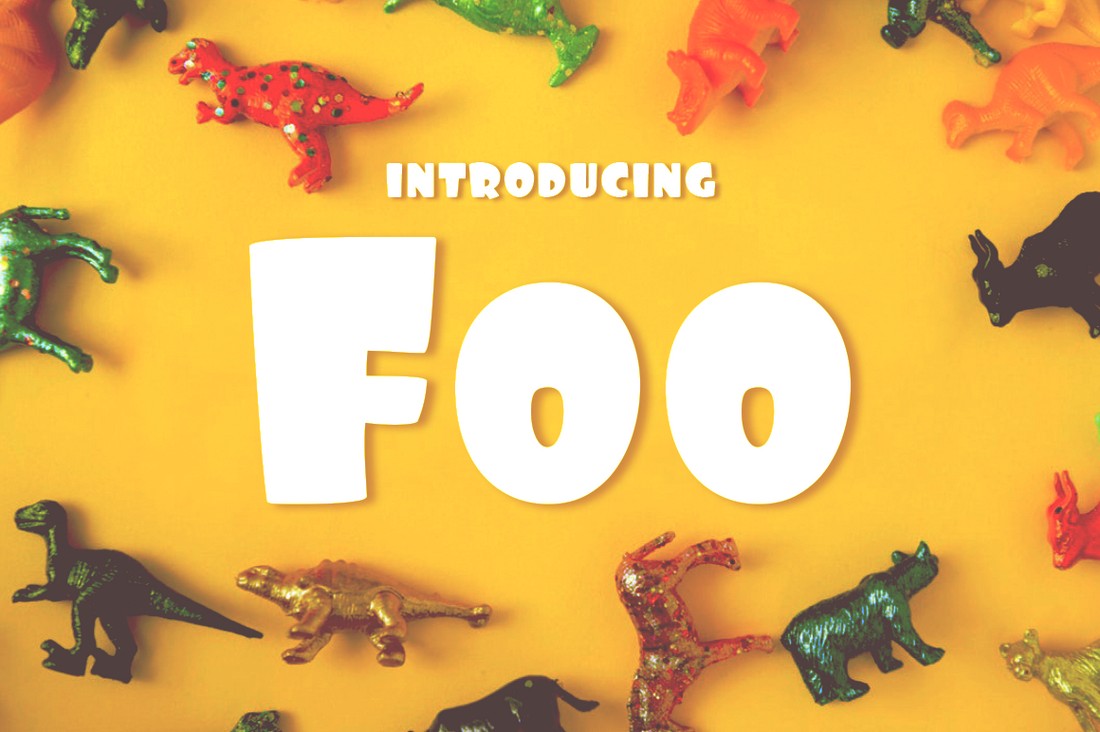 Foo is a beautiful free font featuring a unique style of characters. It includes a fun and creative design that makes it suitable for entertainment-related designs as well as children's designs.
Shelter 86 – Free Chubby Graffiti Font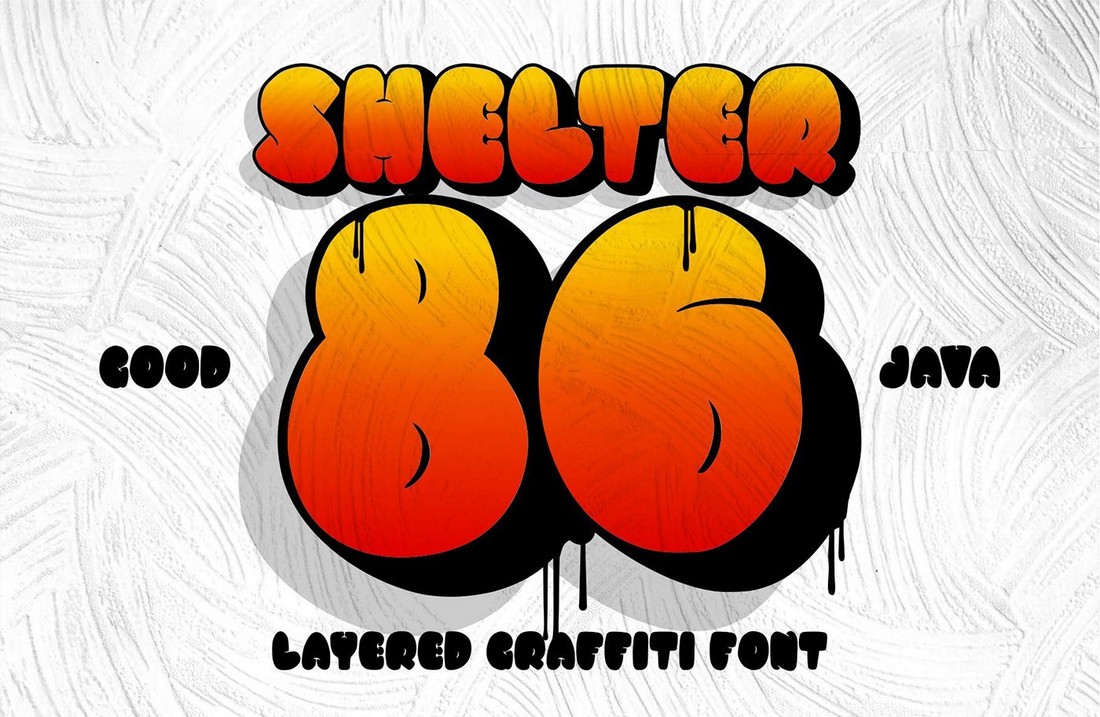 This free font features a chubby character set with a graffiti style mixed into the design. It's perfect for crafting titles and headings for urban and hipster-style designs. The font is free to use with your personal projects.
Hey Comic – Fun Bold Font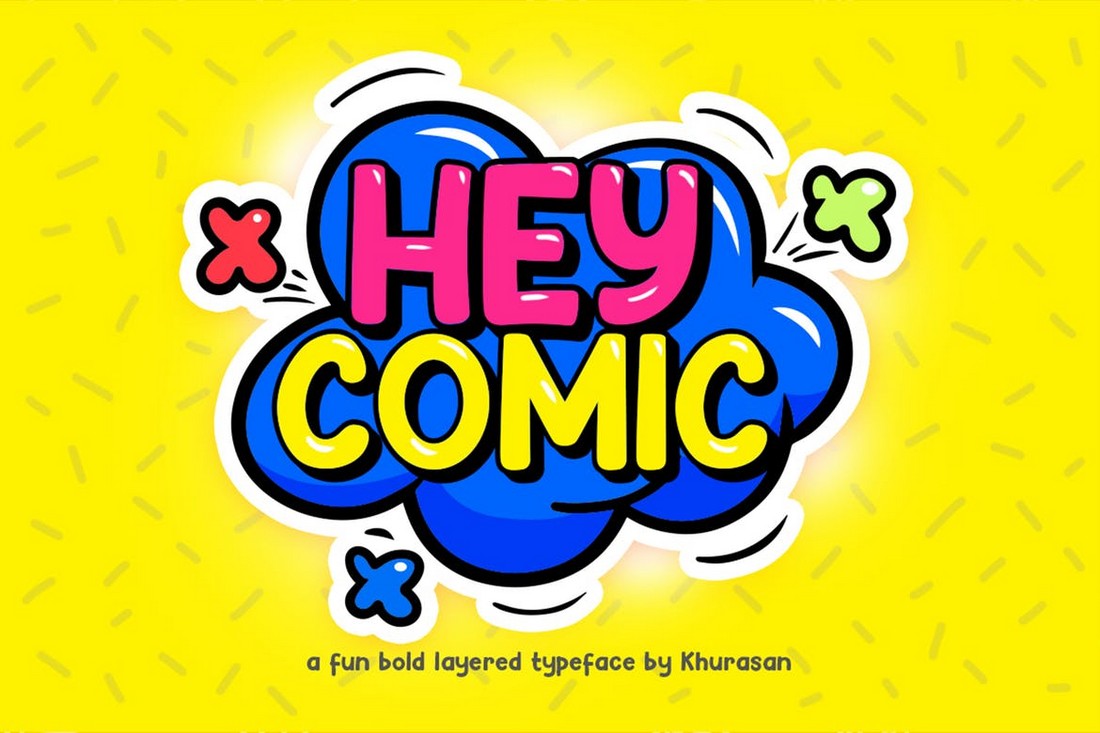 This is a fun and slightly chunky font that features a design inspired by comic book splash panels. The font is ideal for designing all kinds of children's designs such as posters, banners, book covers, and more.
Big Fellas – Multipurpose Chubby Font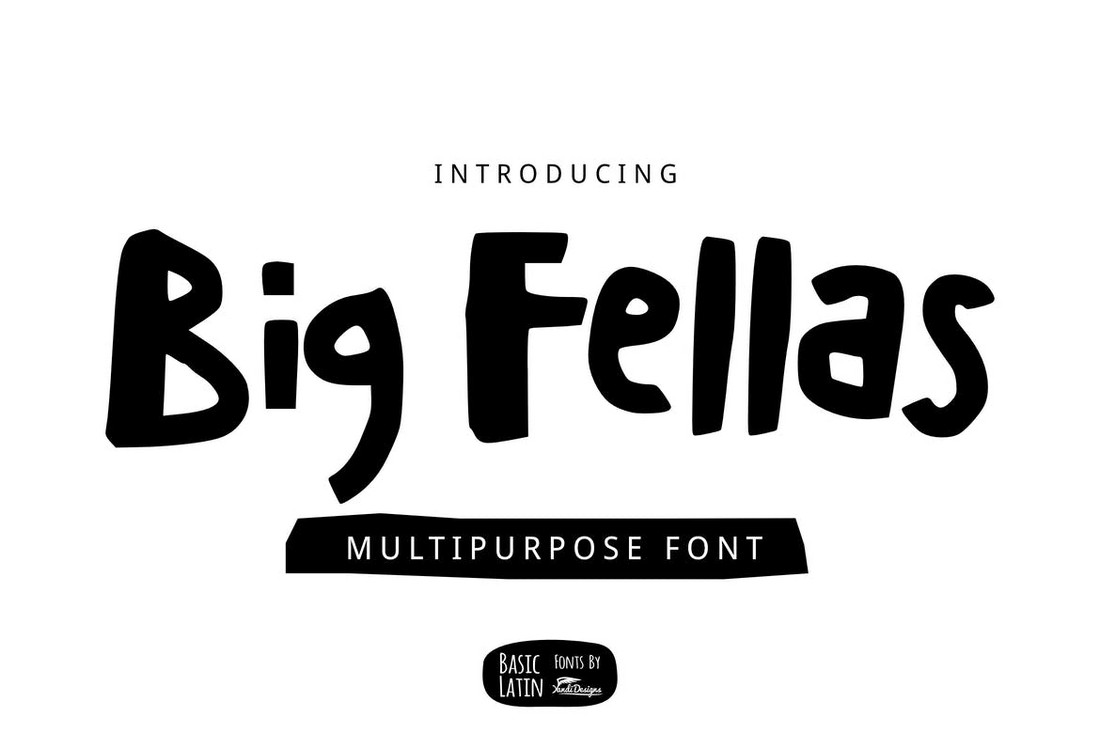 This fun and creative font come with a unique and inconsistent character design that will help give your designs a handmade look and feel. The font is perfect for both creative and professional work.
Blitzen Deer – Fun Children's Font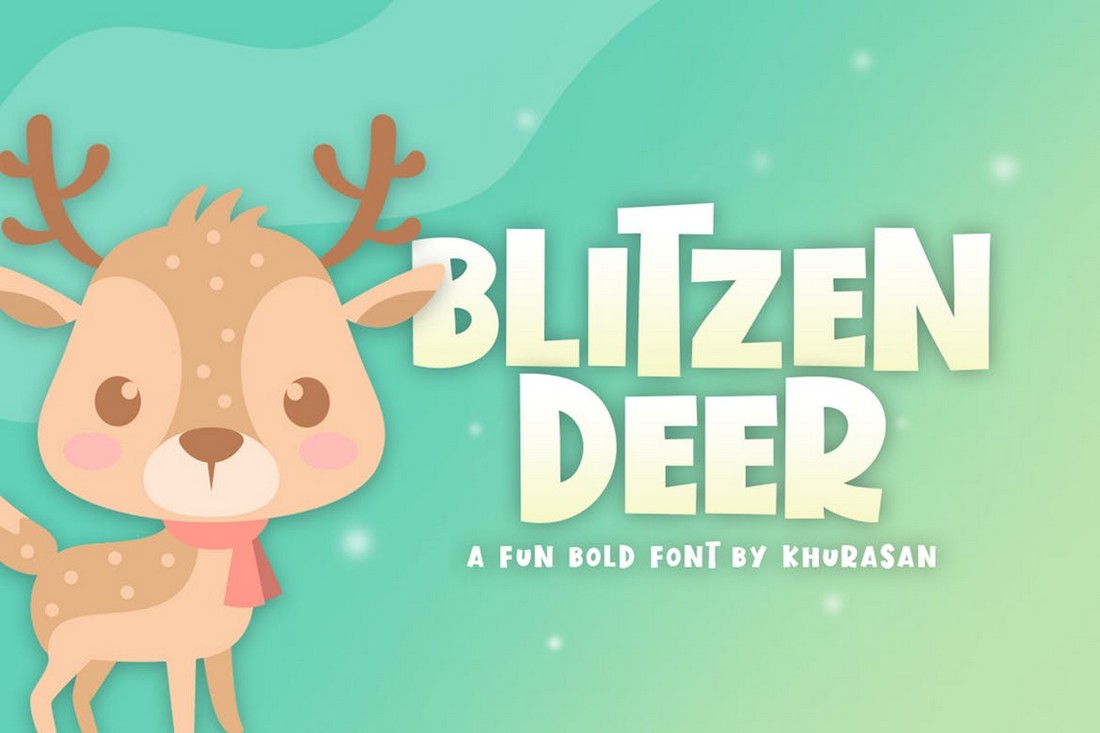 An adorable chunky font you can use to craft titles and headings for children's designs. This font comes in both OpenType and TrueType versions. It also includes an Illustrator vector file as well.
Mickmickey – Casual Chunky Font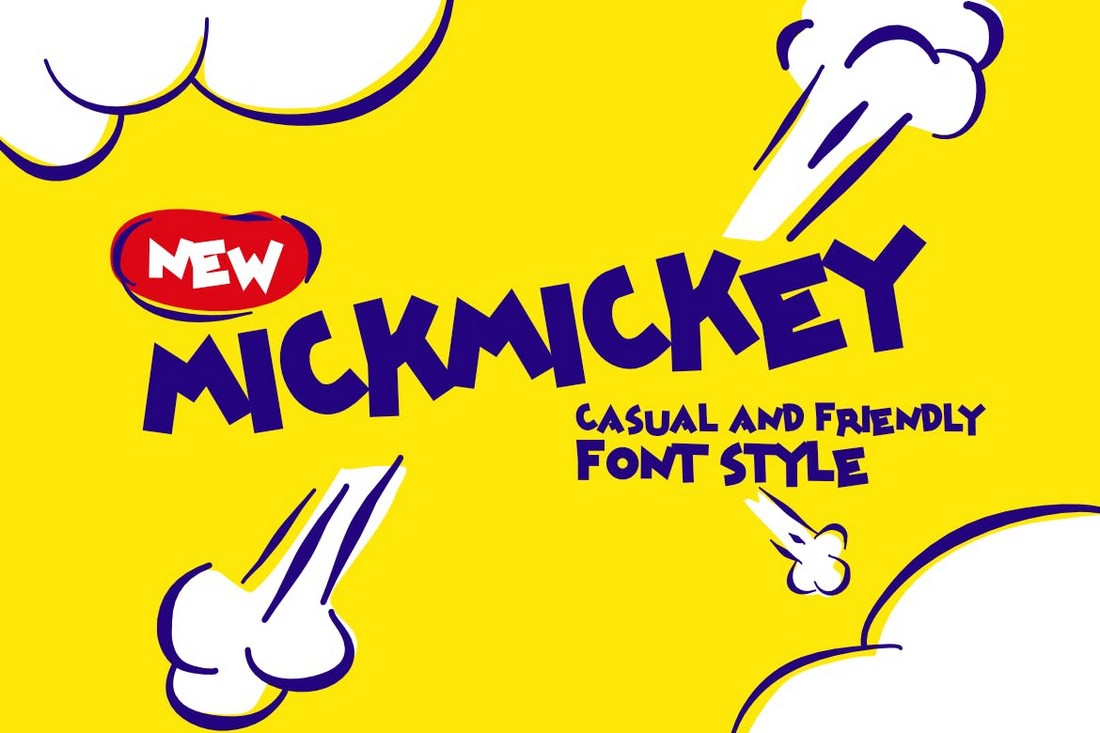 Mickmickey is another creative chunky font that comes with uppercase and lowercase characters. According to its designer, this font looks great in designs when used with bright colors.
Borsok – Free Chunky Font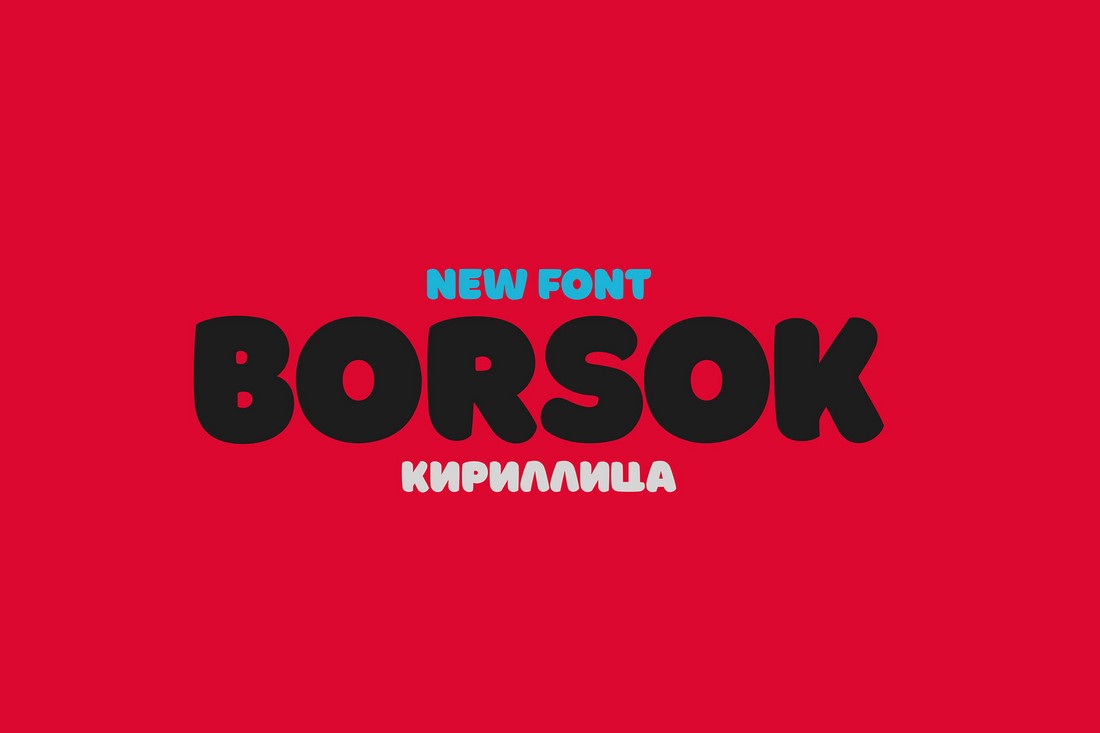 Borsok is a creative free font that comes with chunky character design. It includes multilingual support and you can use it for free with personal and commercial projects.
Gula – Free Playful Chubby Font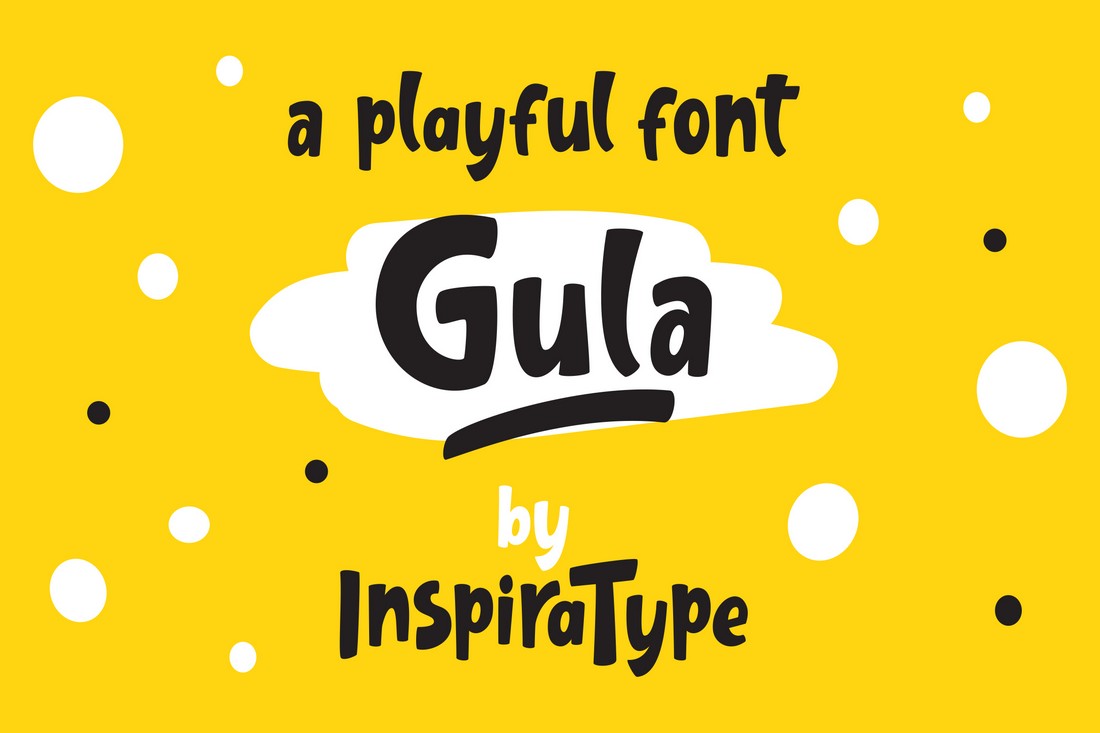 This is a playful chunky font you can use to craft various styles of fun and creative titles for posters, flyers, and greeting cards. The font is free to use with your personal projects.
Rono – Fat Sans-Serif Font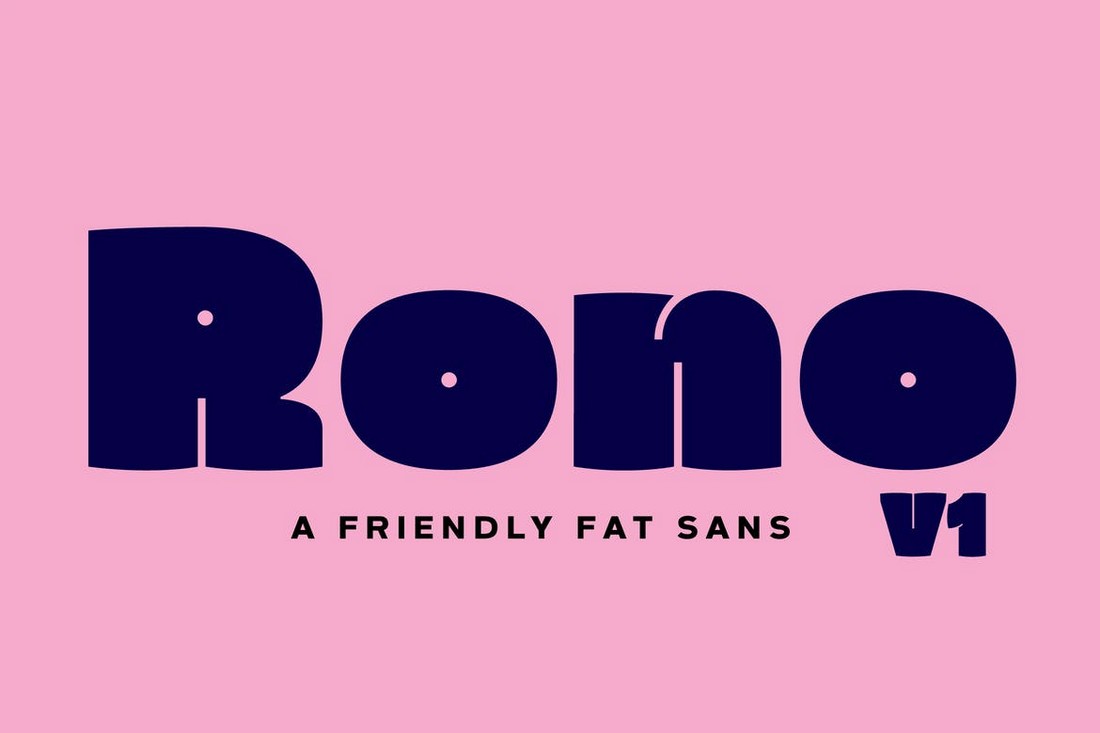 Rono is an elegant font that comes with chunky character design. This font is perfect for designing stylish titles and headings for posters and websites.
Kitty Fat – Handwritten Fat Font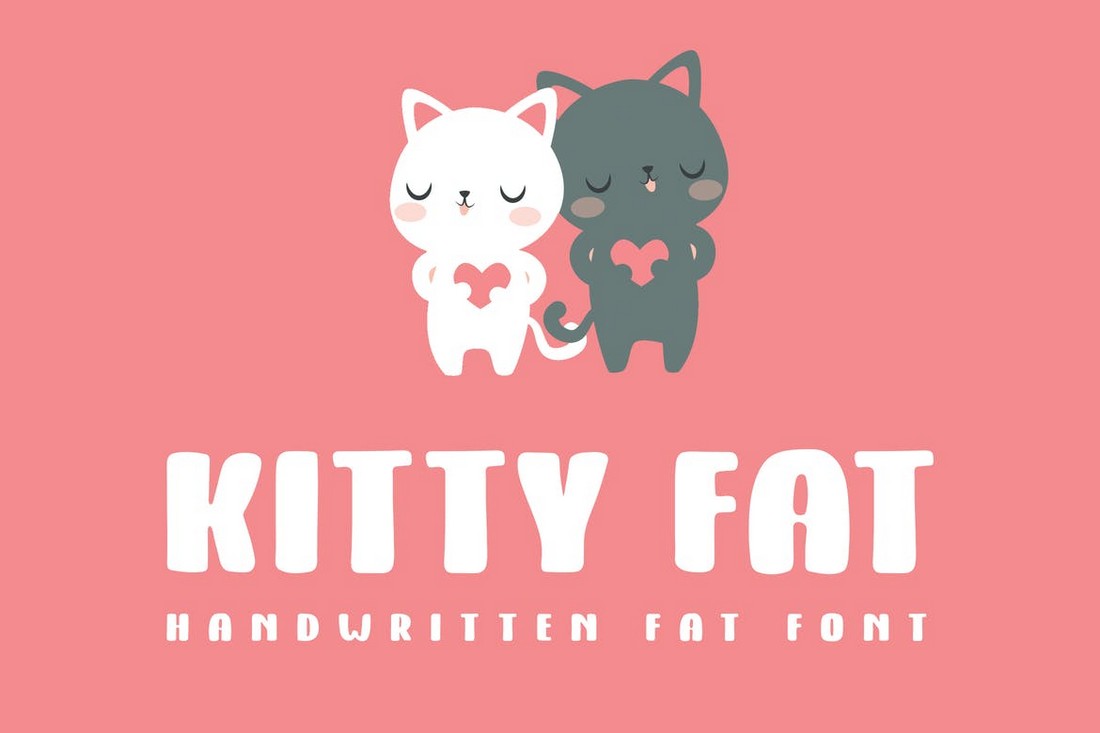 Just as the name suggests, this chubby font features a creative character design with a handwritten style. The font is ideal for designing all kinds of children's designs as well as creative poster and greeting card designs.
Thiket – Creative Chunky Typeface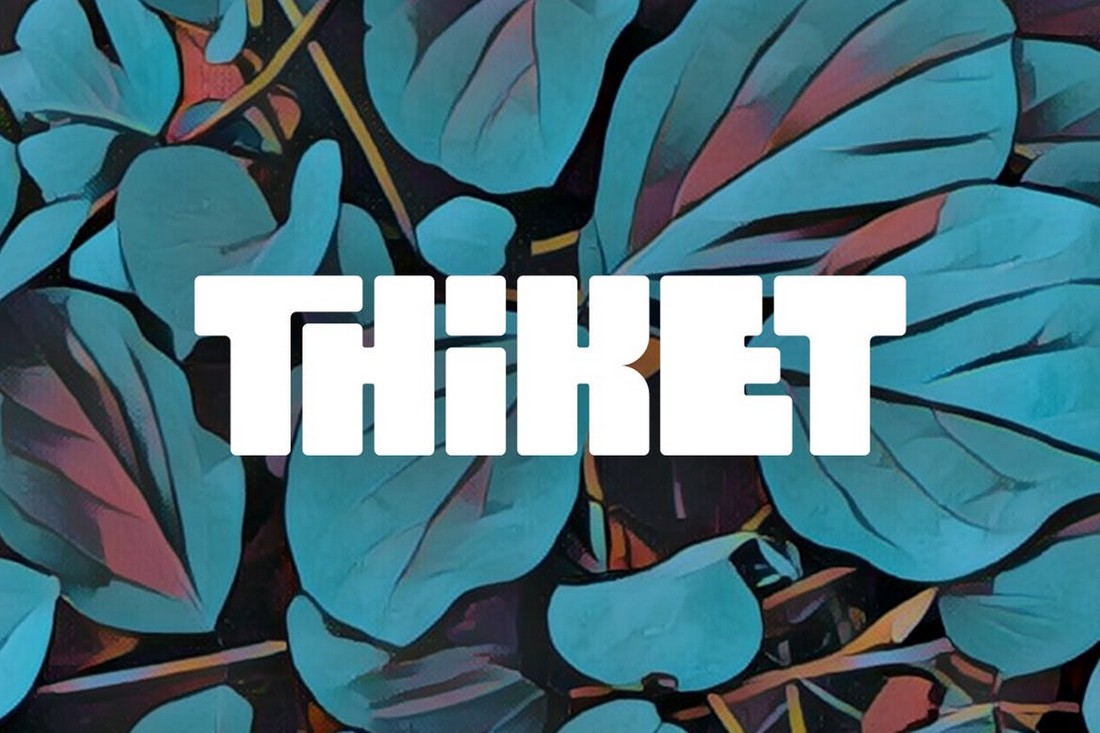 This font will probably remind you of someone who lives in a pineapple under the sea. The character design of this font is quite unique and it comes in regular and italic versions as well.
Cinderheart – Rough Blocky Font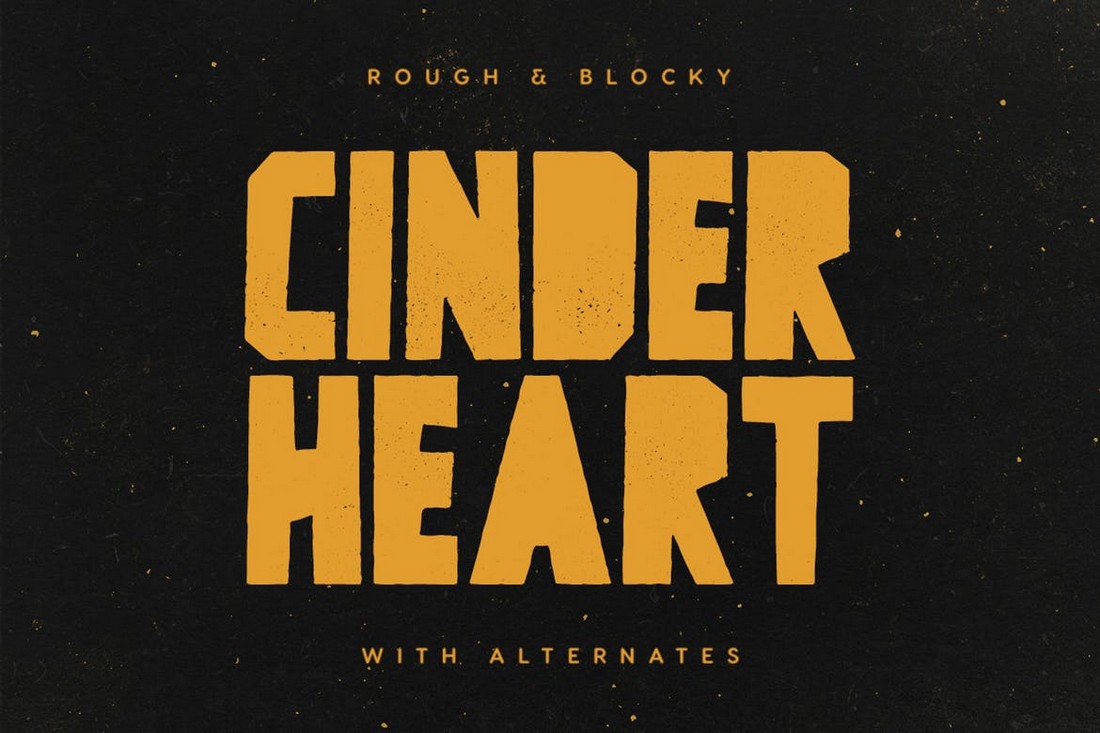 If you're looking for a fat blocky font design, this is the perfect font for you. It features a rough textured design and it's perfect for designing titles for posters and flyers.
Kania – Thick Brush Script Font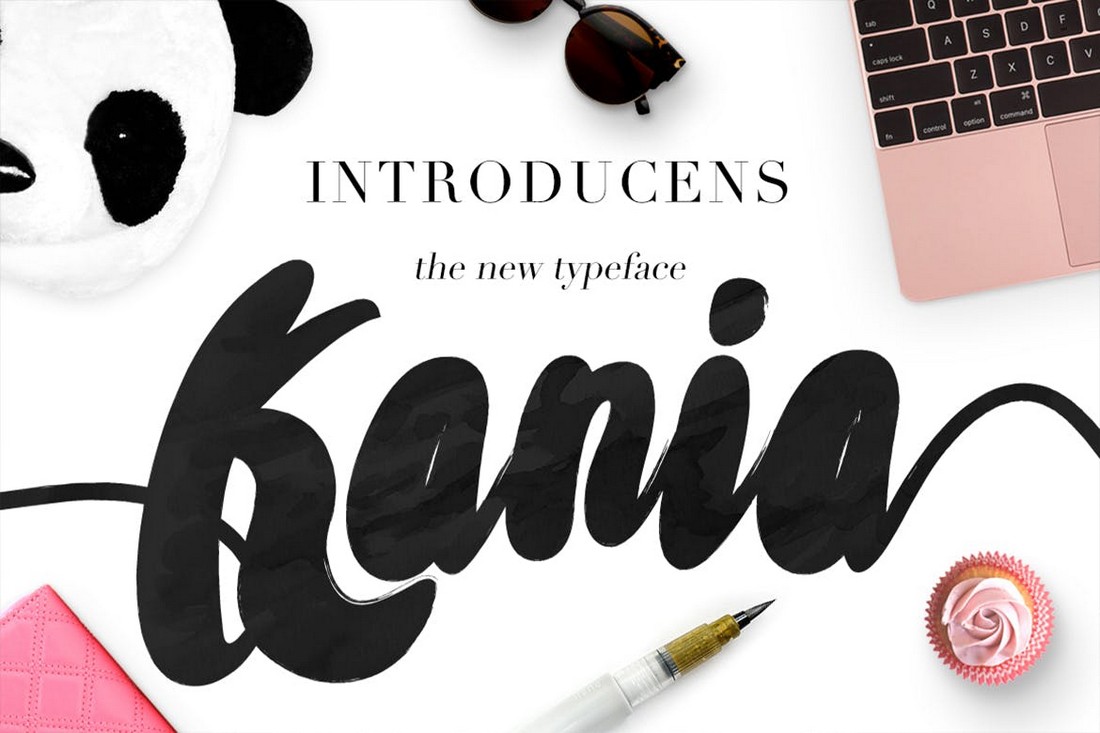 Who says chunky fonts don't look professional? With this stylish brush script font, you can design unique titles and headings for various types of professional and feminine design projects.
Destone – Free Grunge Bold Font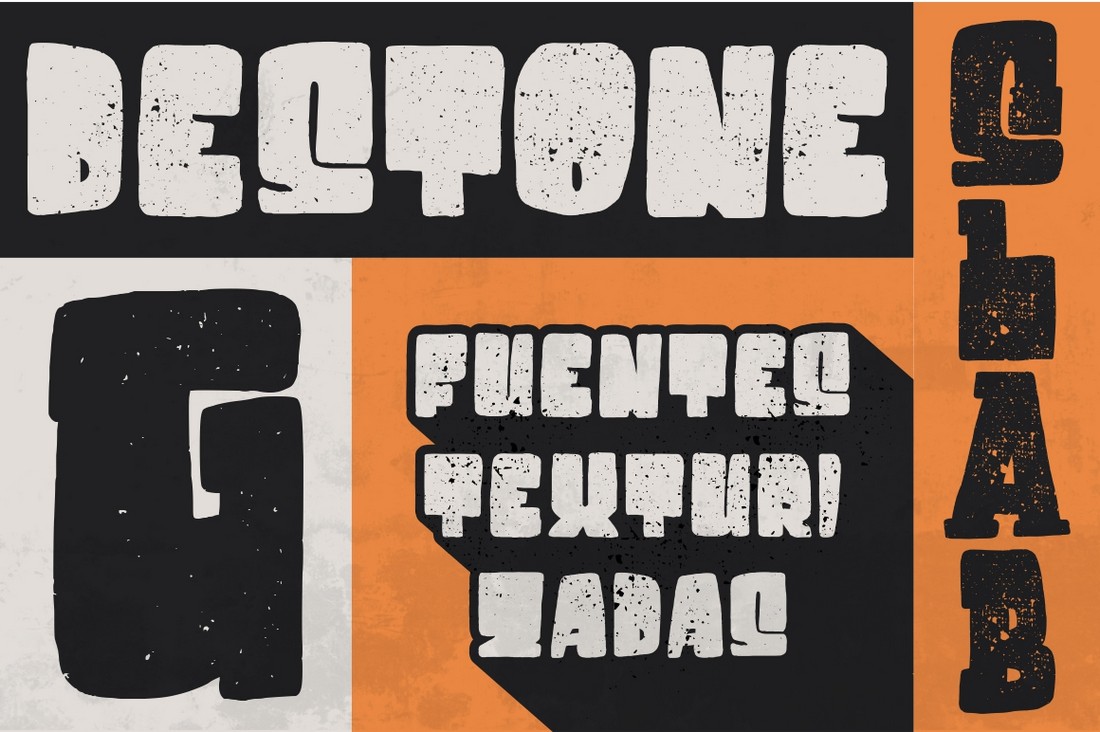 This free font features a vintage-themed grunge design. The font comes in two different chunky character designs as well. You can use it for free with personal projects.
Slukoni – Free Fat Font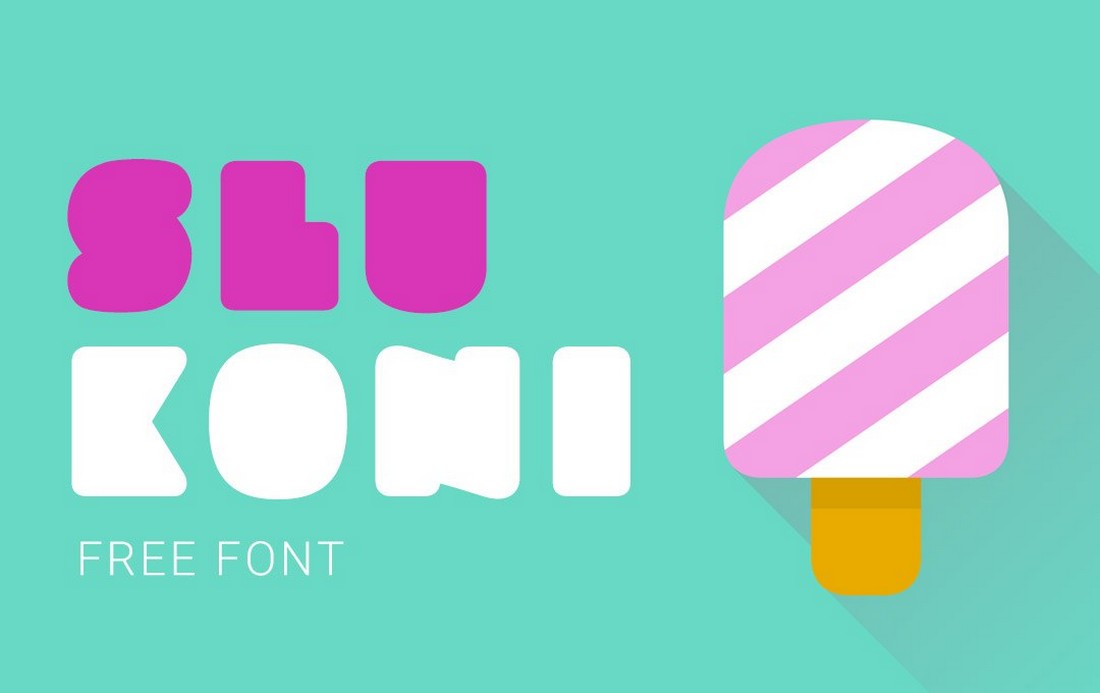 A unique font featuring a chubby design. This free font is most suitable for designing logos and badges. It's best not to use it for long titles since it could affect readability.
5 Tips for Choosing and Using Chunky Fonts
Unlike other types of fonts, chunky fonts need to be handled with care. Follow these tips to make sure your design lives up to the right standards.
1. Get a Font with Multiple Styles
Whether you're designing a greeting card for Halloween or a poster for a movie, you can choose from many different styles of chunky fonts to craft the perfect title.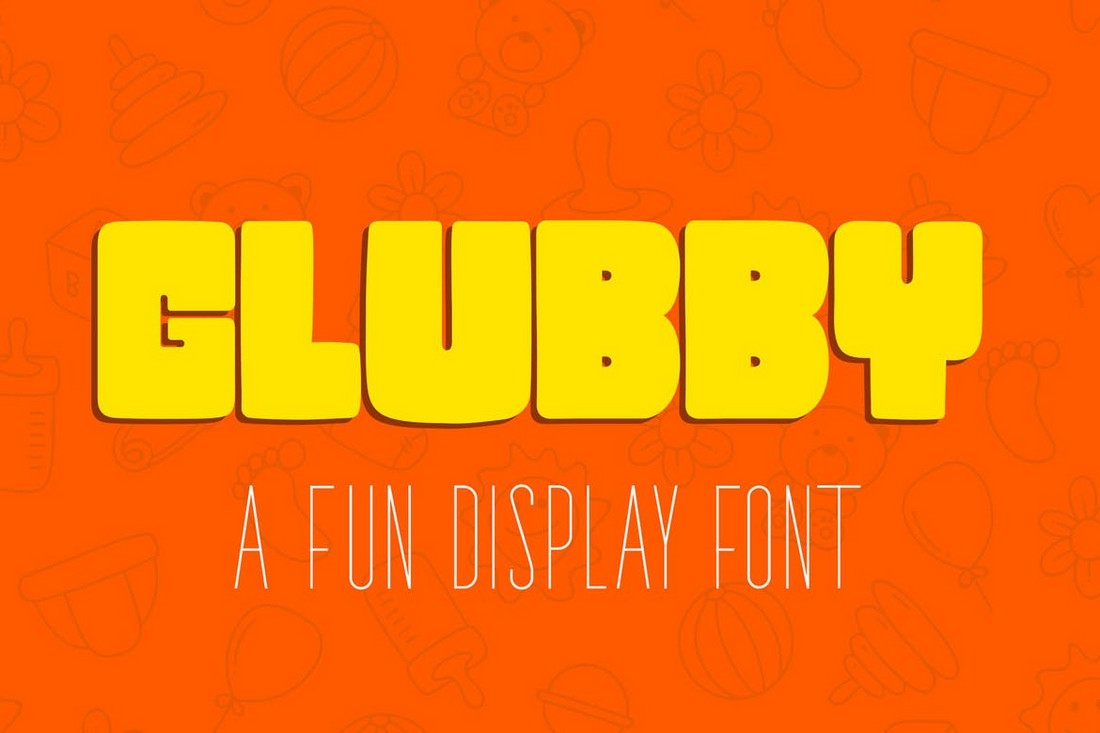 Most chubby fonts come in multiple styles featuring fill, outline, grunge, and many other designs. Look for a chunky font family to make your designs more attractive by combining different styles.
2. Find the Right Pairing Font
Chunky fonts are great for crafting titles and headings. The challenging part is finding a font to pair with it.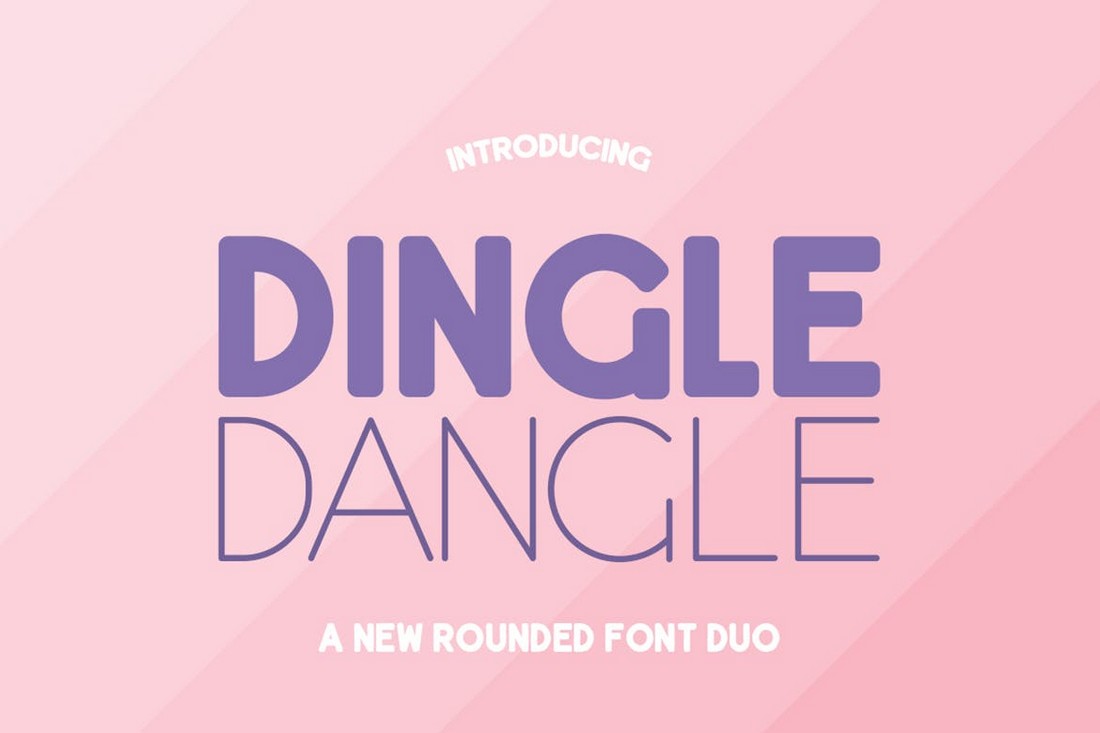 Usually, when using a bold and thick font for titles, it's best to use a thin or regular font for paragraphs and subheadings. Make sure it matches with your main font style as well.
3. Language Support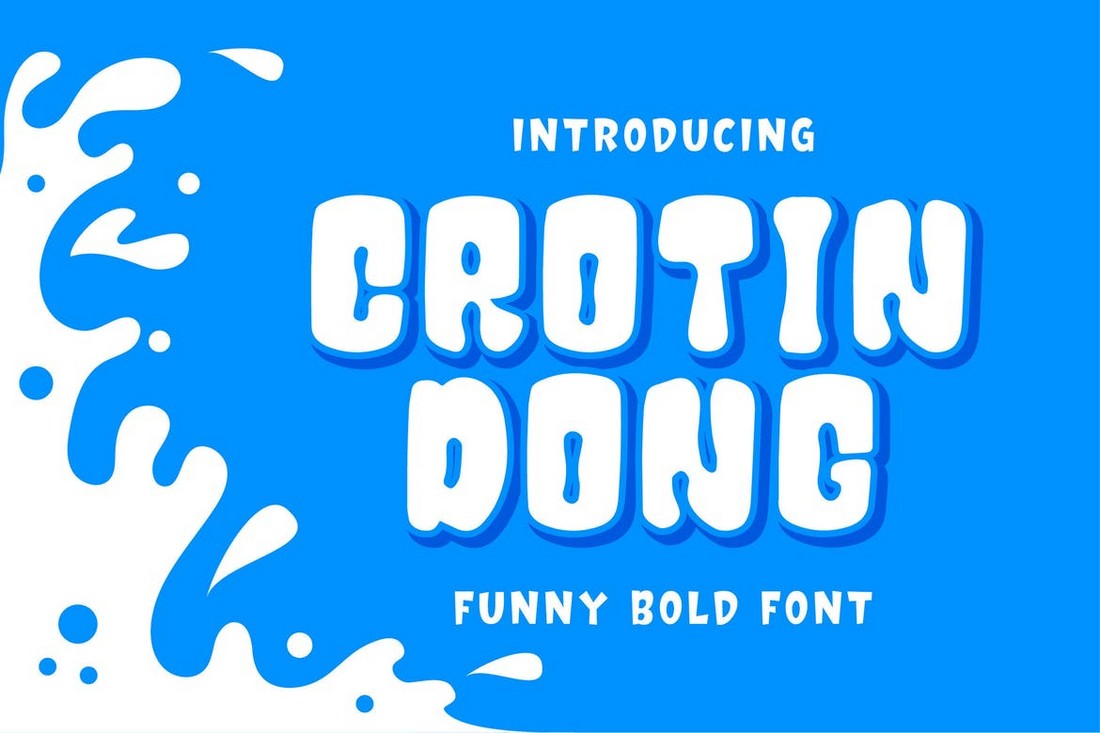 Multilingual support is quite important when you're designing projects that target multiple cultures and countries around the world. In order to keep a consistent design, ensure your chunky font supports the target languages.
4. Readability is Important
Due to their thick character design, most chunky fonts make the text a bit harder to read. This can have a negative impact on your brand and business. Only use fonts that are easier to read and improve the overall user experience.
5. Make Sure it's Appropriate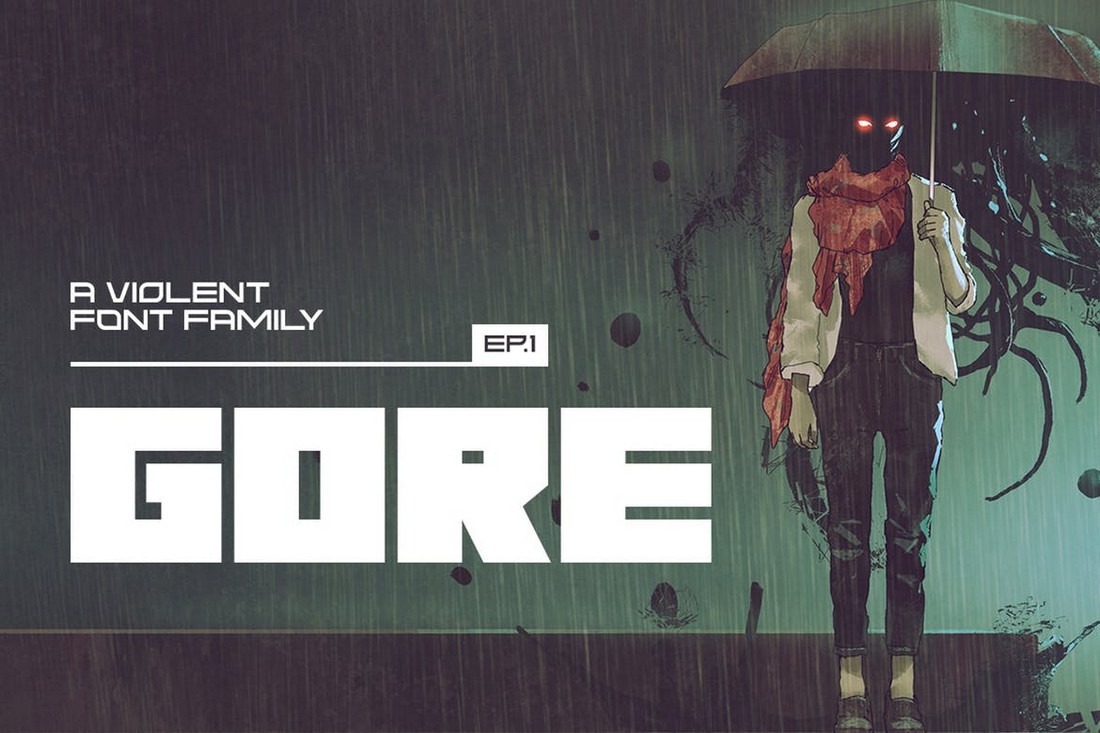 Not all chunky fonts are appropriate for all designs. Be extra careful when picking different styles of chunky fonts. Choose a font that's suitable for your project, brand, and the message you're delivering through the design.
If you're looking for inspiration to design a great title, have look at our best headline and title fonts collection.
By: Roshan Perera
Title: 25+ Best Chunky Fonts 2023
Sourced From: designshack.net/articles/inspiration/chunky-fonts/
Published Date: Sat, 05 Nov 2022 14:00:00 +0000
Did you miss our previous article…
https://www.webdesignhawks.com/?p=12177