With rising concerns about online user tracking and privacy, the use of VPNs is a popular topic of discussion these days. Today we explore why VPNs are important for web designers. How can you use a VPN as a web designer to your advantage and protection? Let's find out.
VPNs are not just about accessing restricted Netflix TV shows or hiding your IP address. There are many benefits to using them, especially for web designers and web developers for doing work without having to worry about leaks and client term violations.
If you're not sure whether to use a VPN or looking for the best VPN download, you'll find answers in this guide. We will explore some of the best ways VPNs help web designers. And we'll also give you a few suggestions on how to choose the right VPN.
What Is A VPN?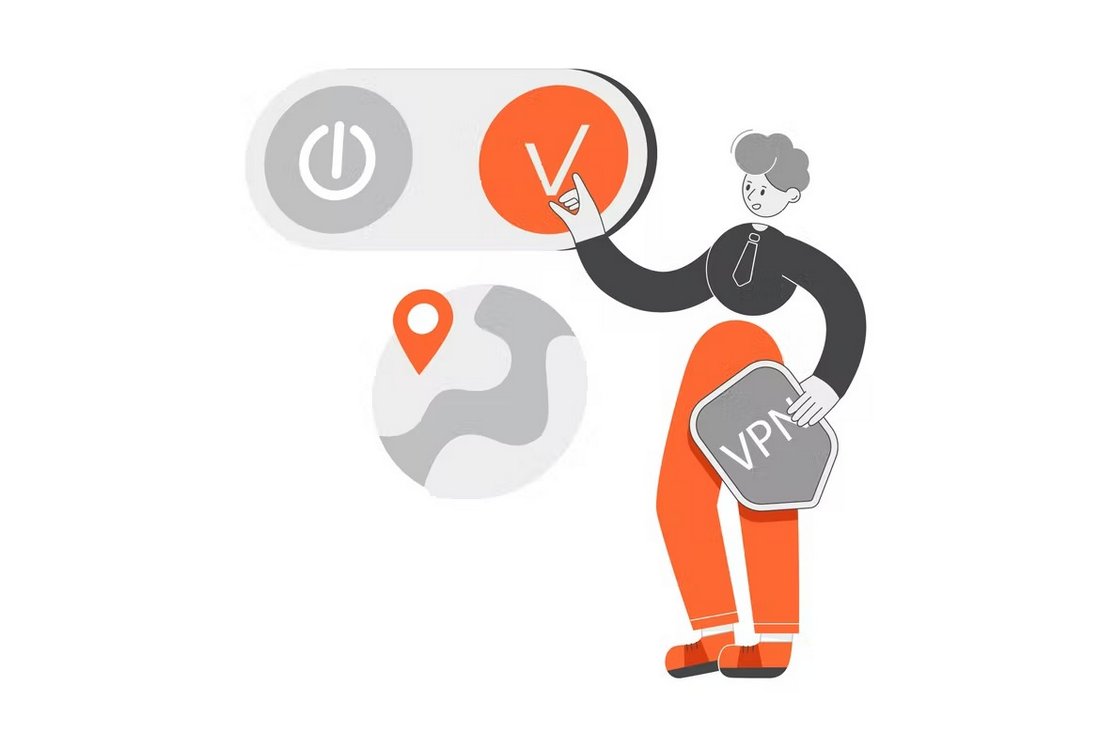 A VPN, or Virtual Private Network, is a system that reroutes your internet connection through servers established by the VPN provider to protect your data, identity, and privacy.
For web designers, using a VPN is more about adding an extra layer of security to protect their work, client, and career.
When enabled, a VPN allows you to select from a series of servers located in different countries and reroute your internet traffic through those servers to hide your IP address. This prevents anyone or any website from tracking you. Not even your Internet Service Provider (ISP) will be able to track your whereabouts.
Using a VPN will not only protect your privacy but it also enables many other benefits that are otherwise hidden or blocked from you. Like accessing movies and shows on Netflix that are only available in specific regions.
For web designers, using a VPN is more about adding an extra layer of security to protect their work, client, and career.
1. Protect Your Client's Data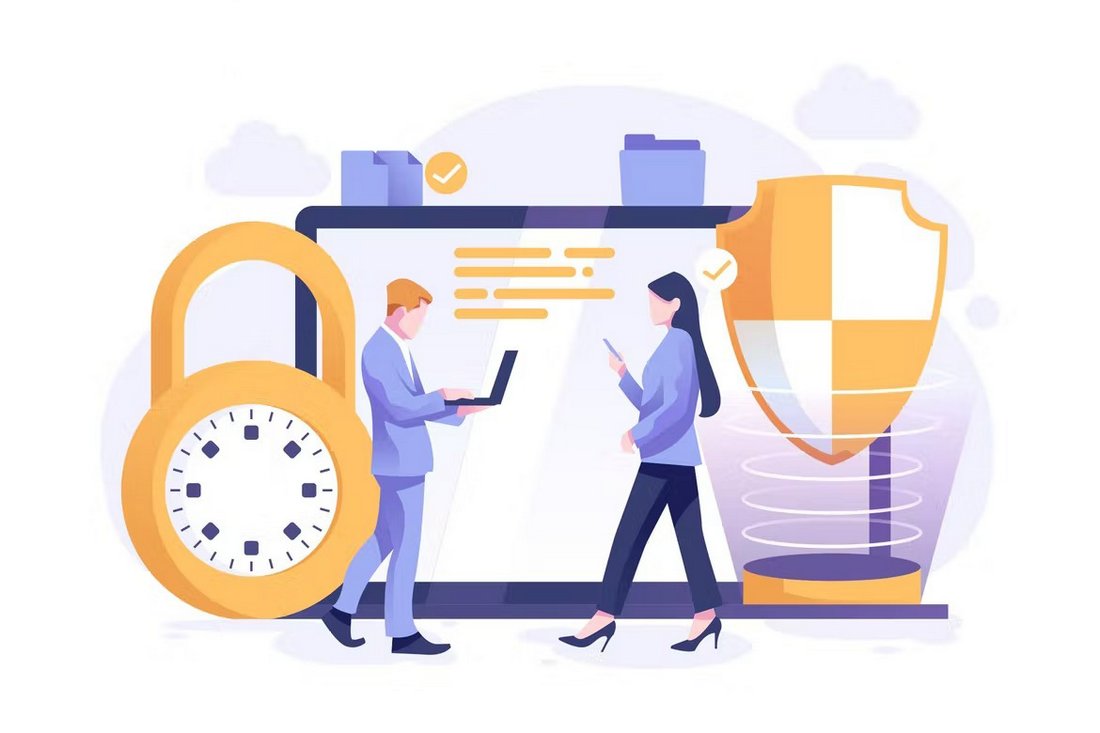 When working as a web designer, you'll meet many different types of clients from big corporate giants to legal firms, startups, and small businesses. When they hire you for a project, whether to upgrade their website or design a new landing page, they entrust their data to you.
This usually includes details about their sales funnels, marketing research, web page copy, user data, SEO data, marketing strategies, and so much more. Imagine if someone were to access your computer and then turn the data over to your client's competitor. It'll be a nightmare for both you and your client.
Using a VPN is the best and the easiest way to protect your client's data. Not just when working for big clients but also when you're working for small businesses or non-profit projects. Because the client's privacy is more important than anything else.
2. When Working From Coffee Shops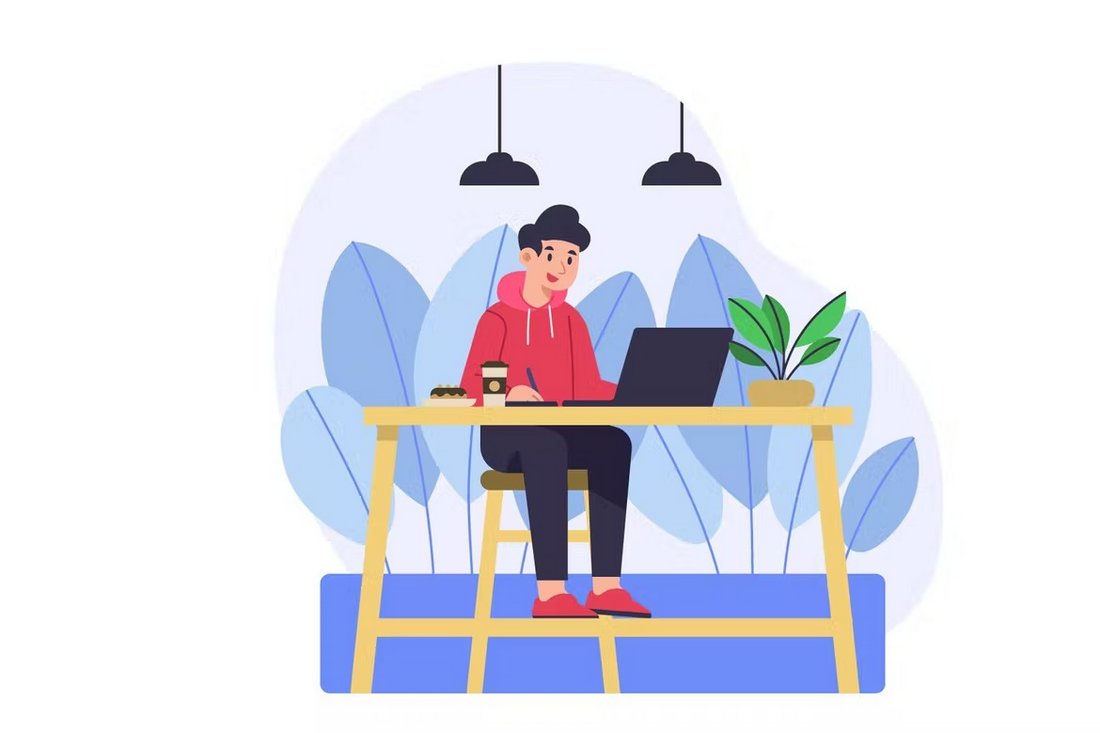 If you're a freelance web designer or working with a remote team, you'll likely be going to coffee shops or coworking spaces to do your work. While you're working from such places, you'll be using public Wi-Fi to access the Internet.
Free internet is not always great. There are so many risks involved in using public Wi-Fi, like giving hackers direct access to your data, including the websites you visit, your credit card information, client emails, and more. Not only that but public Wi-Fi makes it much easier for hackers to install malware and ransomware on your computer as well.
Thankfully, you don't have to worry about any of that when using a VPN. If you choose the right VPN, it will encrypt your connection to keep unwanted visitors at bay.
3. Research Like A Ninja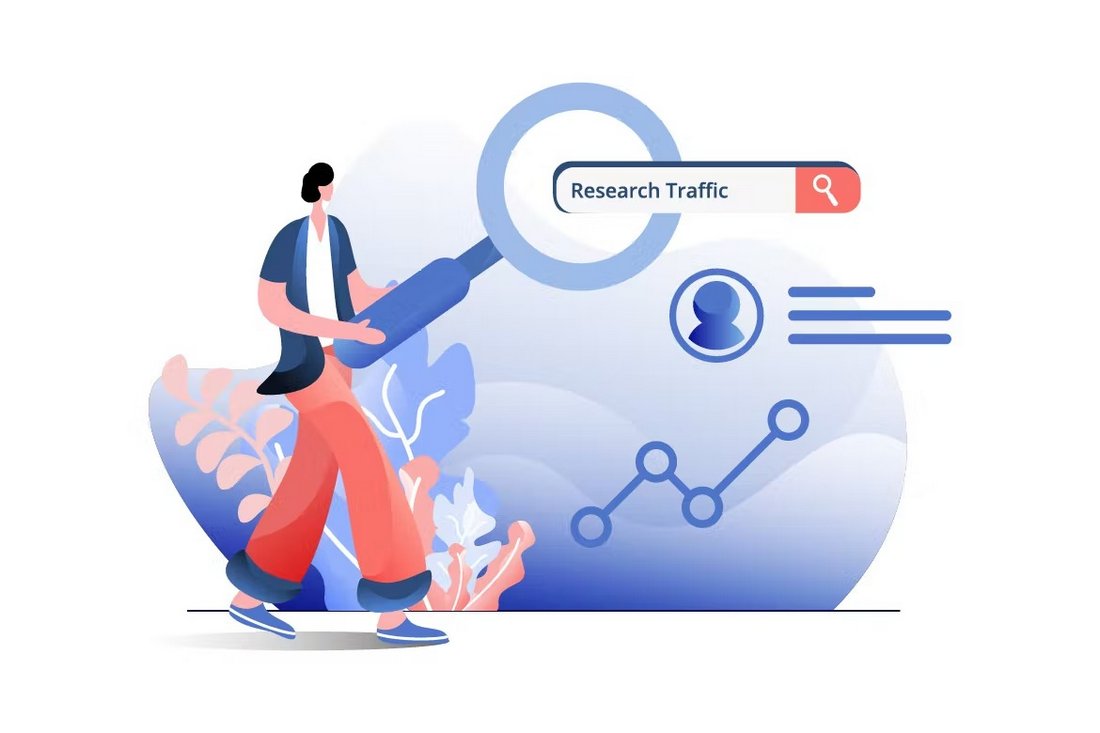 Of course, research is a big part of every web design project. You'll often have to look into the client's competitors to figure out the right approach for your own project.
Sometimes, this process can be tough when you're working with international clients. Because some websites have geo-restrictions that prevent people from outside regions from accessing the website.
Or, if you're working for an agency, you'll want to hide your IP address while researching competitor websites. Because you'll never know how far these corporate giants will go to track their competitors.
Once again, the solution to both these problems is to use a VPN, as it hides your IP address and allows you to access websites from different regions with just a click of a button.
4. For Living The Digital Nomad Life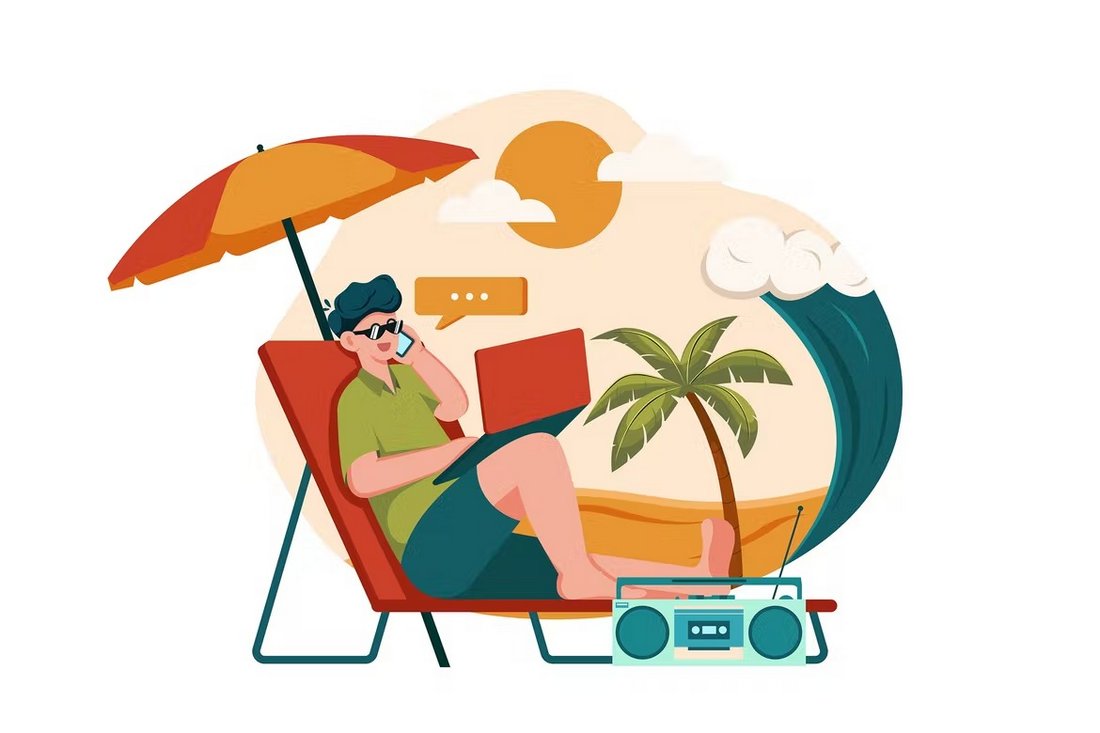 With Covid restrictions being lifted, the digital nomad life is back for good. Many freelancers and remote workers are now exploring different countries and working on the go.
Most of the time, this means you'll have to use internet connections from different countries that have strict restrictions, such as region-locked websites and services. So a VPN is a must-have for digital nomads who like to travel around the world while working.
Plus, it will help you access Disney+, Hulu, and other services that are only available in the US and Europe.
5. Encrypt Your Browsing Data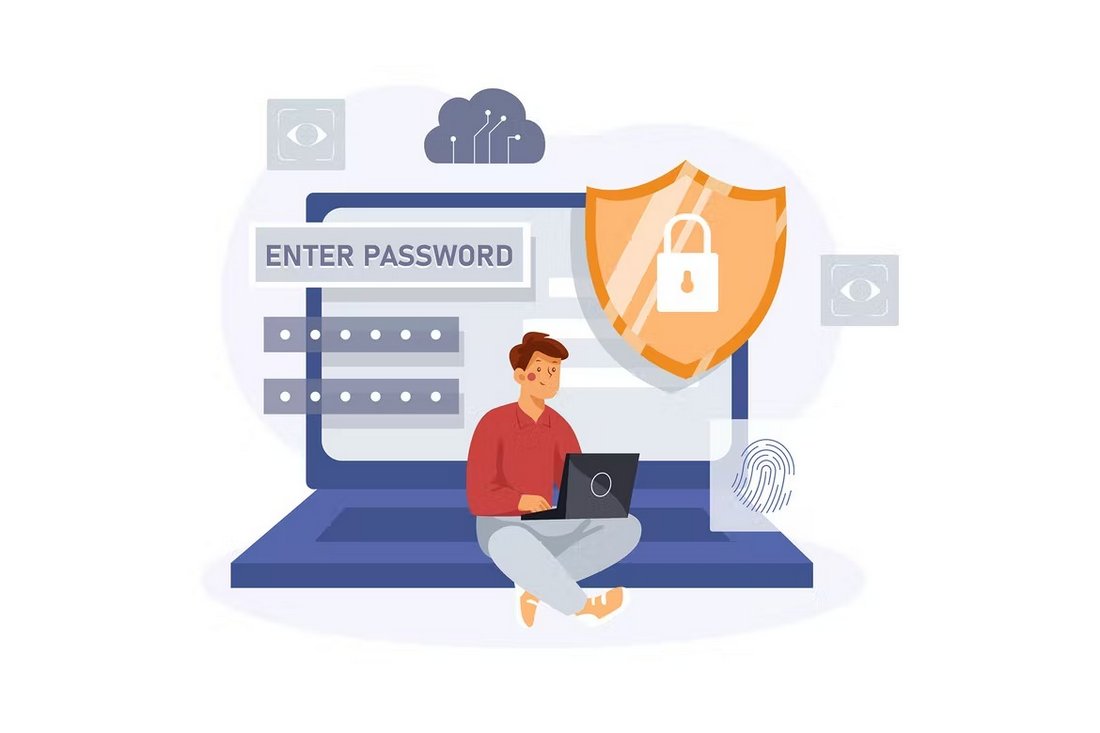 Protecting your own data is just as important as protecting your client. You may be a freelancer or working on a side project, but that doesn't mean you aren't vulnerable to attacks or malware.
All your life's work will likely be on your computer and there's no harm in adding an extra layer of security to protect your work.
With a VPN, you'll be able to safely go online and browse the web without having to worry about website cookie policies, user tracking systems, or even hackers installing malware and ransomware on your computer.
In fact, these days you should have a VPN just to protect yourself from your ISPs, who track and collects your data way more than any other website or service.
Which VPN Should You Use?
There are so many VPN services and apps available today. So you'll have plenty of choices. While most of them offer great services, there are some companies that use them for evil purposes.
As we mentioned before, using a VPN hides your browsing data from your ISPs and other websites. But, in some cases, your VPN service provider will still be able to track you and keep logs of your connection.
They will even share the data with third parties. Or share them with governments upon request. This recently happened in India where the government ordered VPNs to maintain customer data and hand them over when necessary.
Only a few shady VPN services do this, including some VPNs that offer free plans. So it's important to read about the encryption systems and policies of the VPN service before using them. Always choose a VPN with a no-logs policy as well as top-level encryption. And, try to avoid using free VPN services.
By: Roshan Perera
Title: 5 Reasons to Use a VPN as a Web Designer
Sourced From: designshack.net/articles/software/reasons-to-use-a-vpn-as-a-web-designer/
Published Date: Wed, 13 Jul 2022 08:05:22 +0000
Did you miss our previous article…
https://www.webdesignhawks.com/?p=4820