It's time to revisit your online security practices. Between remote workers logging into networks, to using public wi-fi or other online tools, you need to ensure that your data and information are safe.
This isn't just a lesson for businesses either. While data integrity is vital for companies, it is just as important to keep your personal information safe.
Here are 5 tips for online security in the coming year.
And the good news is all of these things are relatively easy – and inexpensive – to do!
1. Connect Devices with Reliable VPN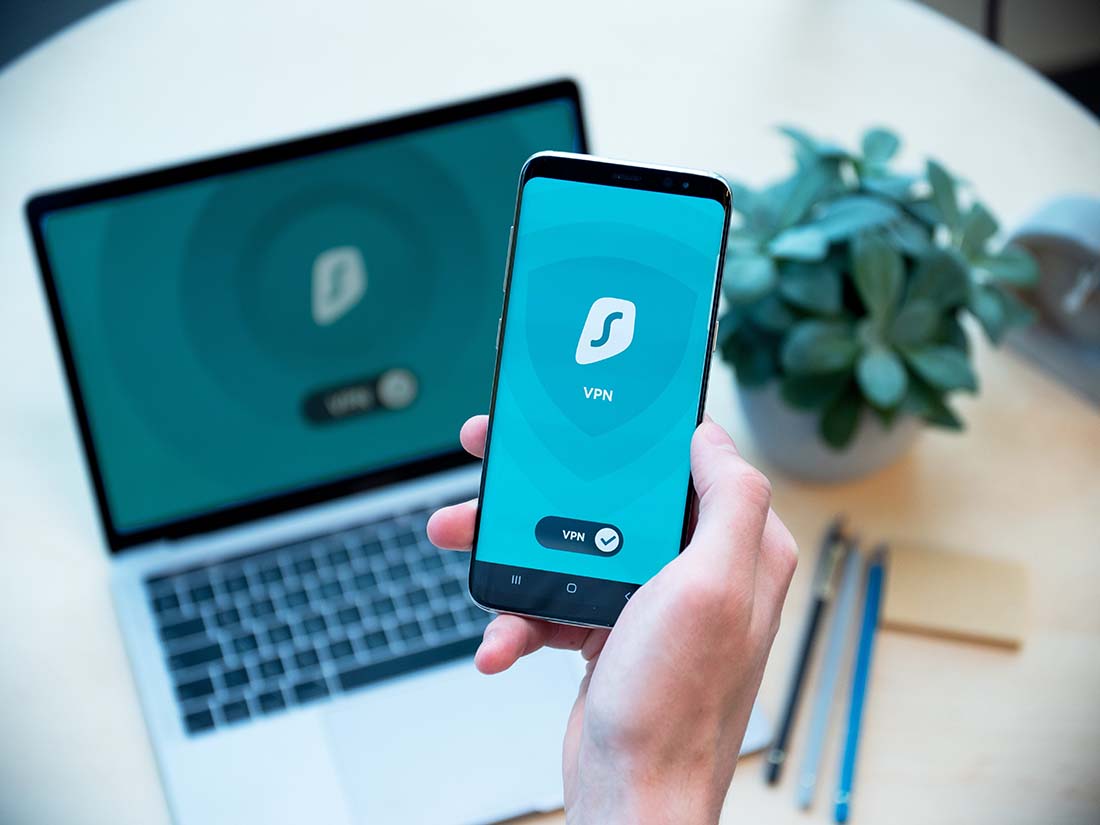 Secure and connect your devices with a reliable VPN. A virtual private network allows you to extend a private network across a public network in a secure manner. For example, you can access your work computer from a home-based device.
Key benefits of a VPN include:
Privacy protection to stop snooping ISPs and third-party trackers on all the devices you haveSecure your identity to hide your IP address and sensitive data you send and receivePrevent tracking by companies, hackers, or bots when you are online
VPN services are quite affordable and will give you the peace of mind that you are safe online, wherever you are. When searching for a VPN, look for these features:
Ability to connect unlimited devices24/7 support Independent auditAd blockerTwo-factor authentication
2. Train Your Team on Safe Surfing
One of the biggest security threats online can be human error. Too often people will click on links that are malicious or harmful. It's important to conduct annual training to help your team understand these risks, spot warning signs, and stay away from harmful links online.
IBM reported that 23% of all data breaches were a result of human error.
Set a date and talk to your team about the following:
Why cybersecurity matters and the impact on your companyHow your company will monitor security, such as phishing testsHow good practices at work can protect individuals, too
3. Beware of Public Wi-Fi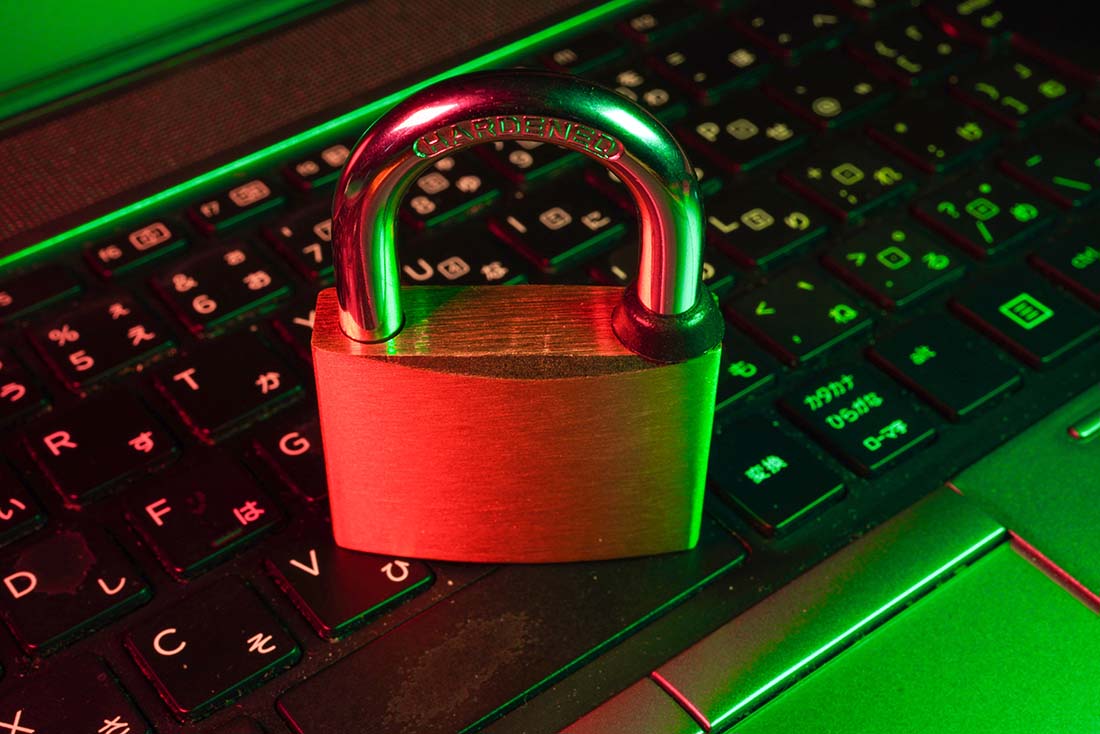 While public wi-fi is great for accessing the web in a jiffy, it can leave you vulnerable to hackers. So how can you work on the go and protect your information?
If you are going to use public wi-fi, the best option is to connect through a VPN to provide an extra layer of security against hackers. This is just as applicable at a local coffee shop as when you are traveling around the country or abroad.
4. Enable Multi-Factor Authentication
Multi-factor authentication (MFA) or two-factor authentication (2FA) can be a simple tip that can save you from a lot of stress. MFA asks you to provide multiple verification methods to access an online account (2FA asks for two methods).
These additional verification steps are often tied to accounts that only you should be able to access to prove your identity when accessing information or tools.
After you enter a username and password, these verification steps may include:
Answering security questionsEntering a code that is sent to you via SMS or phone callConfirming access with an authenticator appBiometric verification, such as a fingerprint, voice, or face scan
Using MFA or 2FA can significantly reduce the risk of a successful hack or cyber attack. Often, MFA or 2FA is combined with other security measures, such as VPN, to make devices and data even more secure.
5. Secure Remote Workers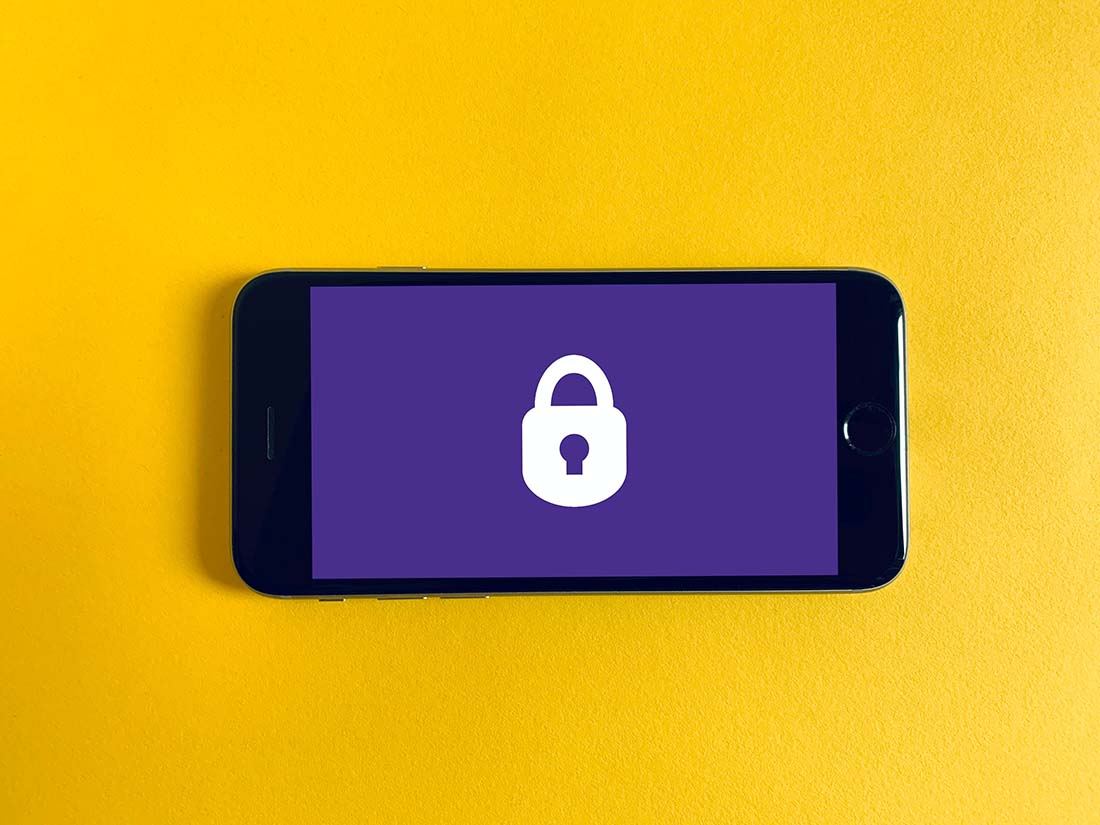 Remote work has become a reality for most companies. Even if your team works remotely only part of the time, it's important to maintain the same levels of security out of the office as in it.
Requiring remote workers to access networks via a VPN connection is the most effective way to maintain consistent security and protect company information.
If you aren't using VPN for remote access, here's why you need to start:
Data is encrypted when accessed by employees to circumvent others from gaining access to informationKeep company data off public wi-fi, which can be open to hackersVPN provides an authentication protocol to ensure you know who is on the network and you can control what information they must provide to access itIt's a highly affordable option and can save your company in the long run (plus it is cheaper than paying mileage for commuters)For some employees, you may see increased productivity because they can get a jump start on work or projects from anywhere, when the creative inspiration strikes without worrying about security
Surfshark Can Help You Manage Online Security
Surfshark is one of the top 3 VPN and internet security companies in the world and can help you secure your data. It's easy to get started and the company is trusted and backed by a plethora of strong reviews. They can help you check off every security feature on this list with tools made to keep your data safe.
Add in super competitive pricing, the ability to have unlimited usage of devices under one account, and a 30-day money-back guarantee and you have nothing to lose.
Surfshark is also offering a special deal for Design Shack readers through the end of 2022: Black Friday/Cyber Monday/Holiday Deals include a special price on 2-year subscriptions of VPN that is normally $2.22 per month + 2 months free (that is just $2.05 per month or a total of $53.30 at checkout).
Learn more.
By: Carrie Cousins
Title: 5 Tips for Online Security in 2023
Sourced From: designshack.net/articles/business-articles/tips-for-online-security/
Published Date: Mon, 14 Nov 2022 13:04:44 +0000
Did you miss our previous article…
https://www.webdesignhawks.com/?p=13337