WordPress has undergone quite a few changes as of late. In the past few years alone, there have been major updates to WordPress core, changing how people interact with the CMS in major ways. The biggest innovation is the addition of full site editing to WordPress. We've already gotten acquainted with Gutenberg and how the Block Editor has transformed the way blog posts and pages are created. But now, the aim is to adjust how we customize entire websites from within WordPress as well.
And while this might sound a bit scary at first, rest assured, there are still plenty of WordPress themes created every day that incorporate this new feature and make it easier than ever to design and customize websites in WordPress.
That's precisely what our focus will be here today. Let's take a look at 7 full site enabled WordPress themes that make full site editing accessible and familiar.
Your Designer Toolbox>Unlimited Downloads: 500,000+ Web Templates, Icon Sets, Themes & Design Assets

DOWNLOAD NOW

Twenty Twenty-Two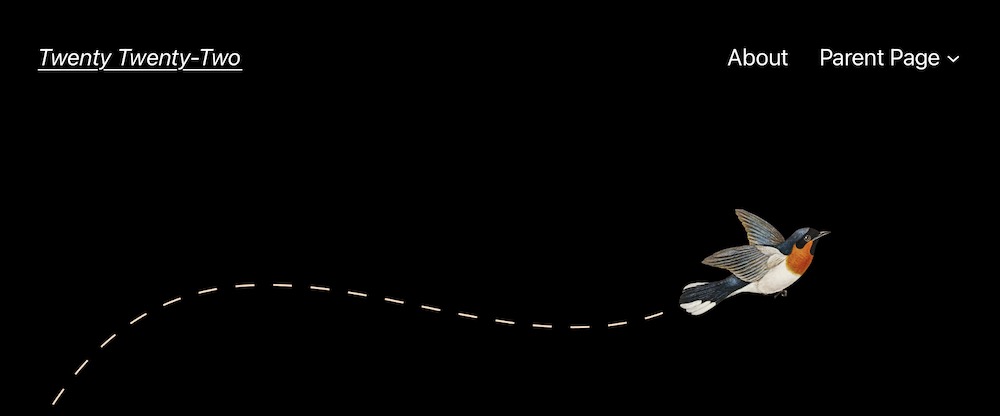 The TwentyTwenty-Two WordPress theme was created with the belief that everyone deserves a website that is truly one-of-a-kind. The theme's understated styles take inspiration from birds, which are themselves known for their diversity and versatility. The typography in the theme is light yet strong, the color palette is inspired by nature, and the layout elements are designed to sit gently on the page.
Twenty-Two is meant to be easily customizable, taking advantage of WordPress 5.9 Full Site Editing capabilities. This means that the colors, typefaces, and site layout of each individual page on your site can all be altered to match your preferences. It also includes several block patterns for you to use in creating professionally designed layouts with just a few clicks.
Catch FSE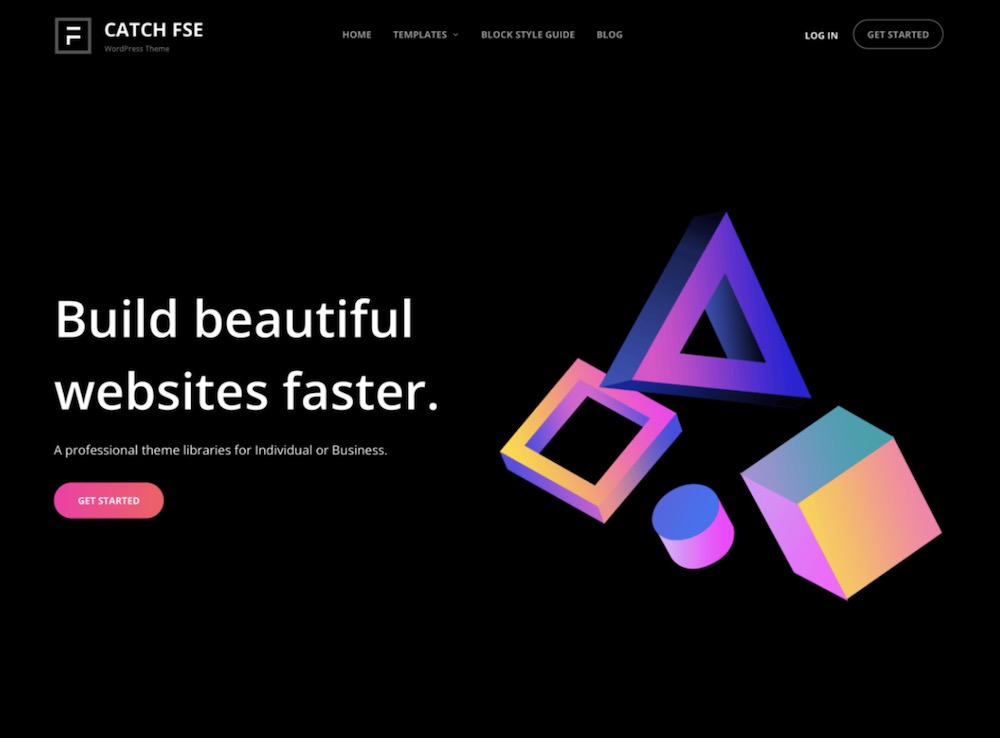 Catch FSE is a responsive, minimal WordPress theme with a dark or light color scheme. It's been created using Twenty Twenty-Two and is ideal for blogs and corporate sites, alike. You can select your site color style in WordPress 6.0's Global Styles feature and start creating your content with the easy drag-and-drop interface by utilizing block patterns.
It's free and easy to use, with a clean, modern aesthetic. It allows you to create a distinctive site by providing 15 distinct block patterns, 15 FSE Templates, and 9 Template Parts so you can build your own website the way you want it.
Bricksy
Bricksy is perfect for those who want to build their own modern website without having to code or design from scratch. With an easy drag-and-drop interface, you can use the premade block patterns to create beautiful pages in minutes.
The theme takes full advantage of WordPress' Full Site Editing features, making it easier than ever to create a professional site that looks great and functions as you want – no compromises required.
llele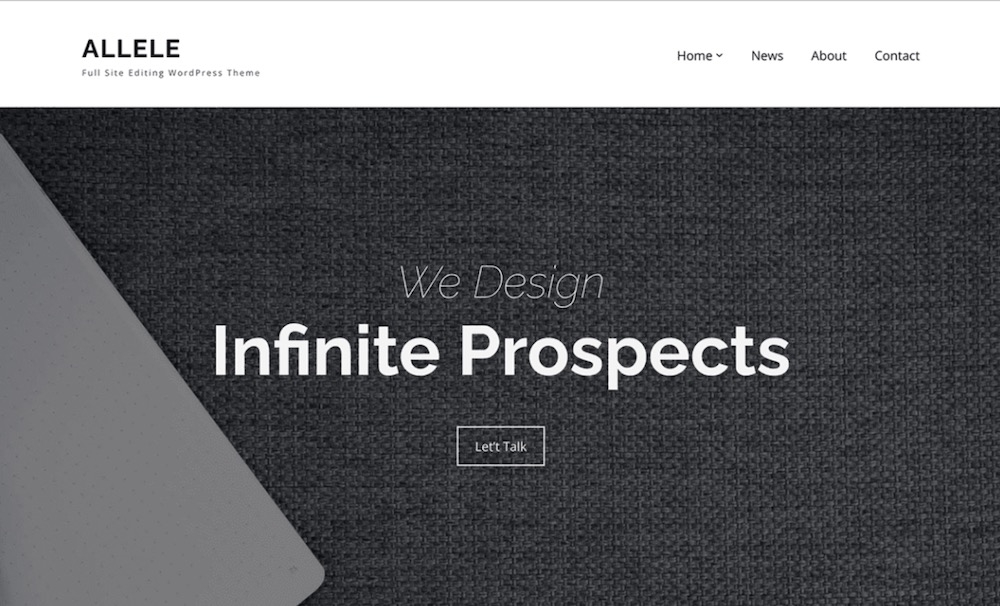 Allele is a WordPress theme that comes with pre-defined block patterns and full-page templates. It has a modern, clean design and provides full site editing support. This theme is perfect for creating professional websites that need to be edited often.
Other features of this theme include support for multiple languages and RTL, it's accessibility-ready, it's SEO friendly, and it's lightweight, too.
vant-Garde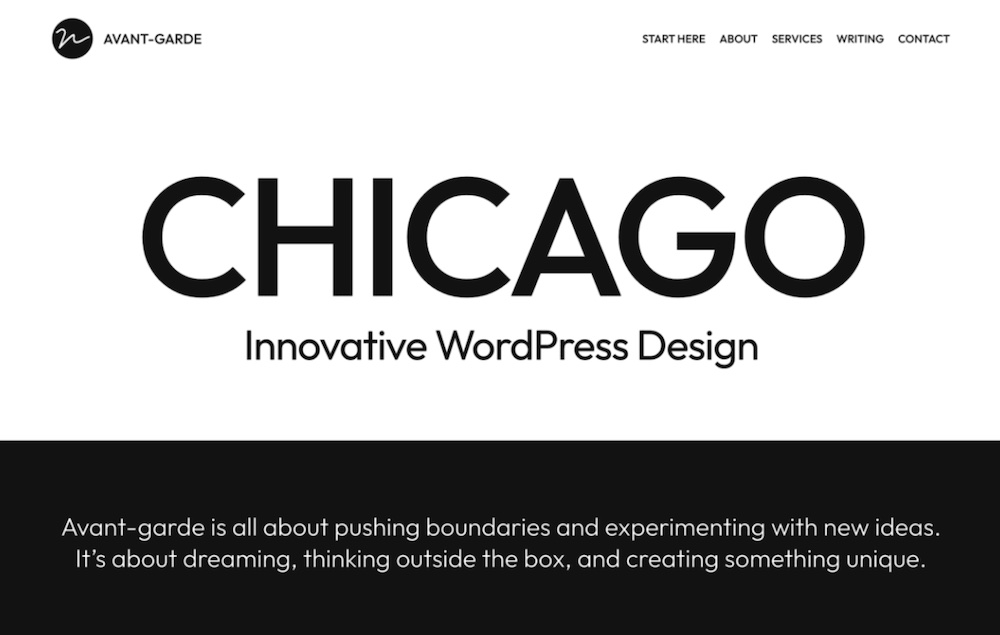 Avant-Garde is a simple, experimental block theme for WordPress. It features an easy-to-use interface and a minimal design, perfect for those who want a streamlined blog or website.
The theme is fully responsive and retina-ready, ensuring that your content looks great on any device. Avant-Garde is also translation-ready and supports the WPML plugin, making it easy to create a multilingual website.
The simple design here would lend itself well to a wide variety of content types and topics. And, if you're wanting to experiment with a new design direction for your website, Avant-Garde could be the perfect theme to help you do just that.
Frost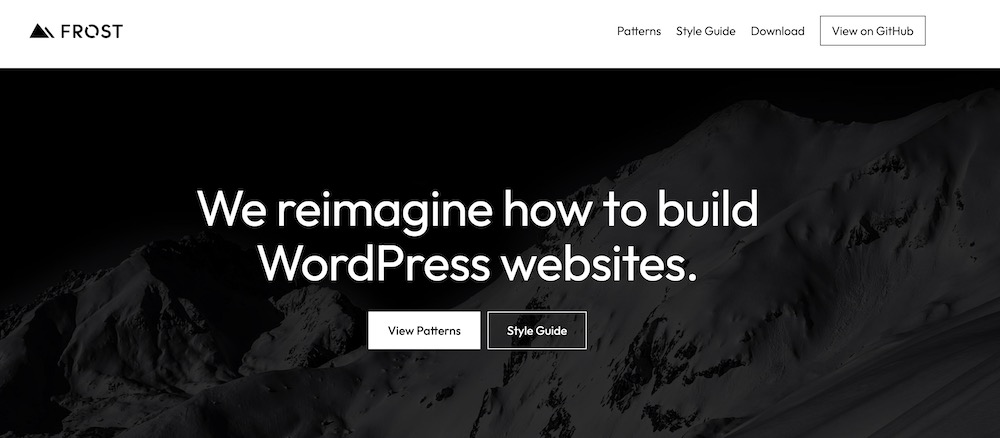 The Frost WordPress theme is a well-designed and feature-rich theme that can be used for a variety of website types. The theme includes a hero section with an image and text, as well as a portfolio section to showcase your work. The theme also includes calls-to-action, testimonials, and more.
This versatile, mobile-optimized WordPress theme makes it easy for designers, developers, and creators to build a sophisticated website in minutes. With a user-friendly interface and a wide range of features, Frost is perfect for anyone who wants to create a powerful online presence.
Wabi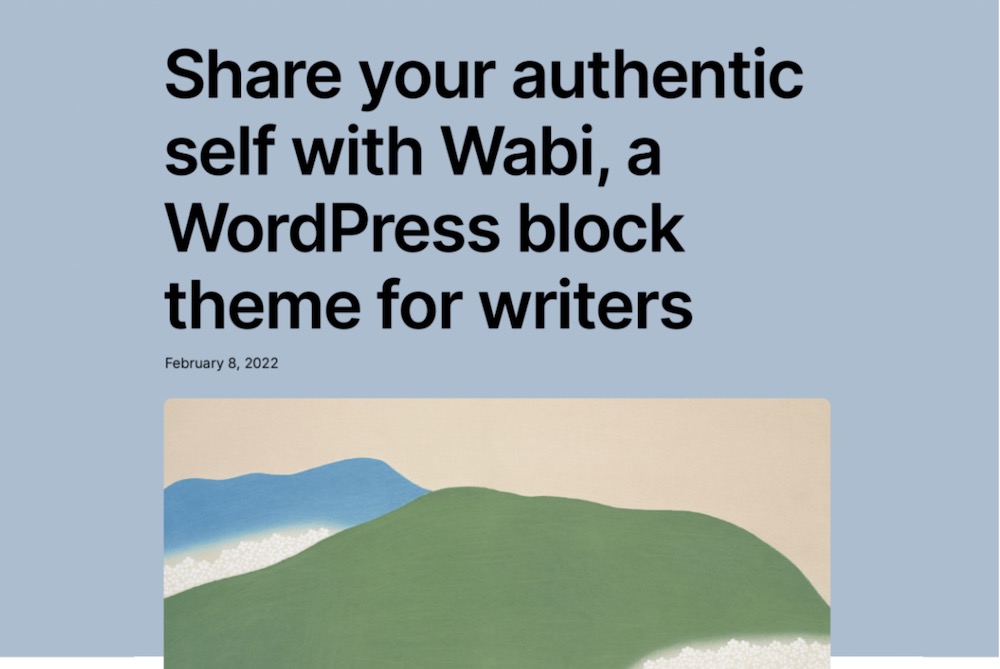 Wabi is a WordPress block theme created to assist you in telling your story in the most effective way possible. The clean lines, beautiful typefaces, and dynamic accent color system used to aid with your storytelling. This is all further emphasized through the use of simple curves and lovely letterforms. Wabi comes with three different style variants (light, dark, and dynamics) for maximum expressiveness and flexibility.
Which Full Site Editing WordPress Theme Will Serve Your Next Project?
These are only a few of the hundreds of Full Site Editing WordPress themes available. But hopefully, this gives you a starting point for finding the perfect one for your next project. Good luck!
By: Brenda Stokes Barron
Title: 7 Full Site Editing WordPress Themes for 2022
Sourced From: 1stwebdesigner.com/7-full-site-editing-wordpress-themes-for-2022/
Published Date: Wed, 19 Oct 2022 08:51:05 +0000