Sometimes your design idea needs a little extra push to bring it to life. A new tool from Creative Fabrica allows you to create designs from text to image, backed by artificial intelligence.
You can design and post images for yourself or even use the tool to create design elements that you can use and monetize in projects or marketplaces. You simply enter a text-based search query, which generates four images using powerful AI technology.
Here's a look at the tool, how it works, and how you can use it.
What is Creative Fabrica Spark?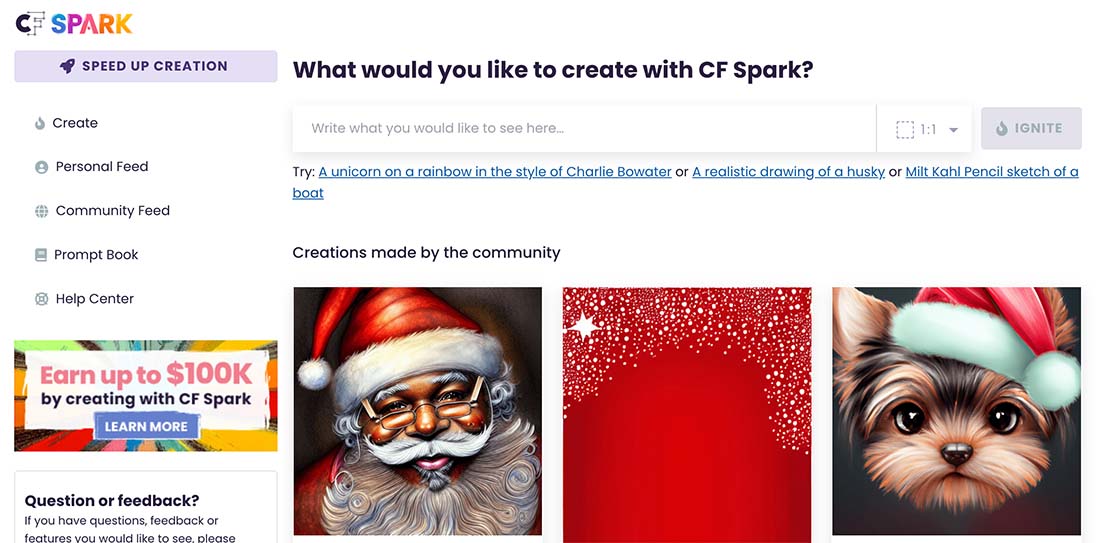 Creative Fabrica Spark (CF Spark) is the first generative AI that also allows creators to make money. In the first few weeks since launch, the tool has helped designers create more than 500,000 elements from more than 3 million prompts.
The tool is part of the Creative Fabrica marketplace and users can access it for free. Creative Fabrica has more than 4 million active users.
Here's how it works in a nutshell:
Enter a text-based search query, which generates four images. You can then publish those on your page. Other Creative Fabrica users can re-prompt the AI images to get different results and upload images of what they create with AI-generated art.
The company is a fast-scaling start-up from Amsterdam with a mission to change the way people consume digital assets. Creative Fabrica believes that the way current marketplaces sell designs is ok, but not great, and has a goal to change it.
From the website: "Creative Fabrica is a combination of love for art and a passion for handmade crafts and fonts. We believe that each font and craft is a little piece of art. Likewise, we believe that art should be made available to everyone."
How AI Design Works

CF Spark combines DALL-E 2 and Stable Diffusion for the AI part of the design tool. The combination of tools helped create a more robust artificial intelligence-generated set of tools and helped Creative Fabrica get to market more quickly.
Creative Fabrica CEO Roemie Hillenaar told TechCrunch:
"We saw that DALL-E and Midjourney were opening up their gates towards more beta users and we took the bet that OpenAI (maker of DALL-E) will open up their API at any time. At the time we were betting towards the end of this year and we thought to build already the product as if the API would be available."
A result is a tool that's easy to use and helps you get image results that are most in line with what you are trying to create.
The images above were the results of the following inquiry: Australian shepherd wearing a Santa hat.
Example Images
You can create almost anything you can imagine with CF Spark. Here are a few example images from creators using the tool.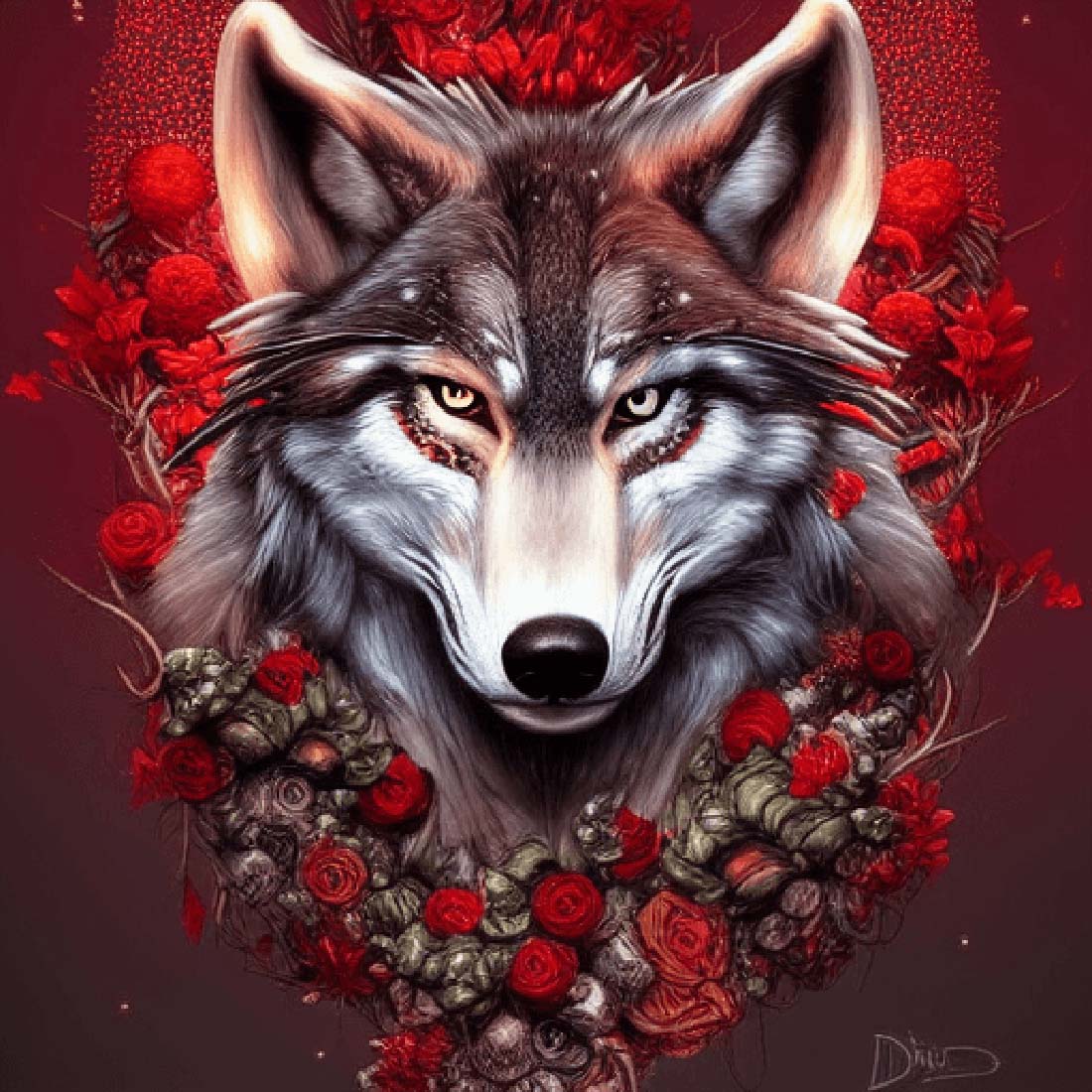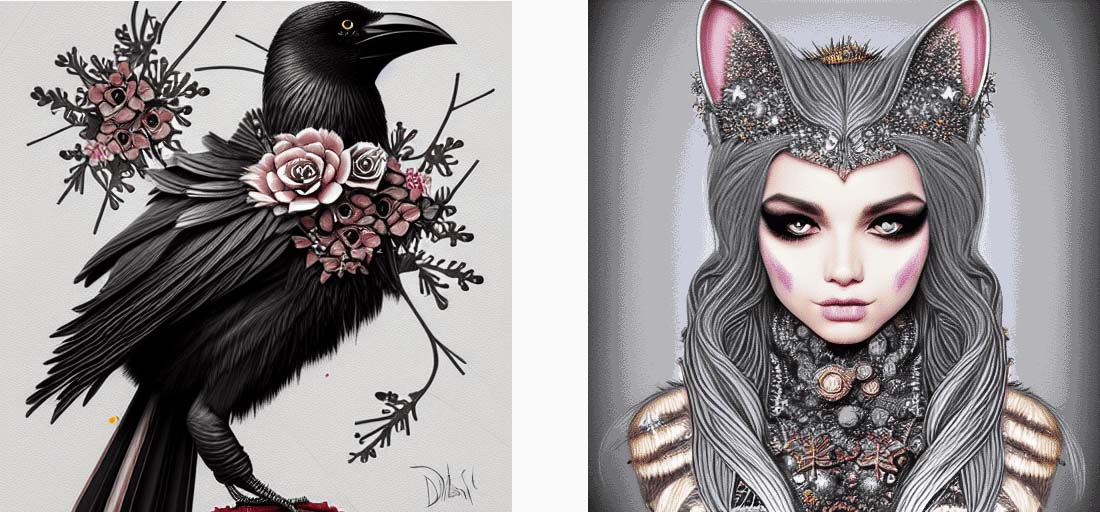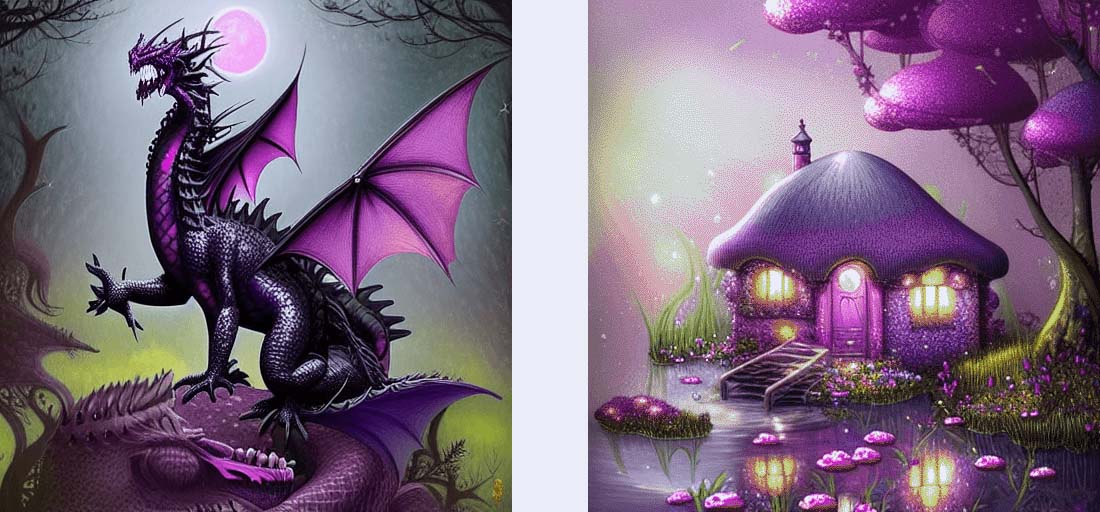 Key Features
One of the things that set CF Spark apart from many other AI-generation tools is the ability for you to monetize images you create and/or use them for commercial content. Most other tools do not provide this type of flexibility.
And then there's this: You can use it for free. You just have to sign in using Facebook or Google.
Other key features include:
A personalized page to save images you createAbility to create as many images as you wantCommunity feed to see what other creators are makingA prompt book to help you add a query to get exactly what you imagine; prompts can be simple or very detailedAbility to buy speed credits to work even faster within the tool
Pricing
CF Spark is free to use and you can create as many images as you want by simply logging in.
If you want to sell items in the marketplace or purchase speed credits, you can upgrade to a paid plan for $9 per month. The upgraded option includes 1,000 speed credits and allows you to earn on your creations.
Conclusion
CF Spark is a fun tool that has some real practical use if you are looking for a custom image or graphic.
The AI-generated images are among the best we've seen and the tool works faster than expected. For a free offering, you'd be hard-pressed to find something with more function. Give it a try today and see what you can create.
By: Carrie Cousins
Title: CF Spark: A Powerful Text to Image AI Design Tool
Sourced From: designshack.net/articles/reviews/cf-spark/
Published Date: Tue, 15 Nov 2022 07:00:36 +0000
Did you miss our previous article…
https://www.webdesignhawks.com/?p=13342