Typography is an art form with a rich history. If you ask any experienced designer, they'll agree with you immediately that typography is much more than just font pairing and choosing good-looking typefaces.
Much like picking the right colors and arranging content in a layout, typography also plays an important role and has strong psychological effects on every design. The debate between cursive and script fonts is quite the same.
On the surface, they may look very similar but cursive and script are two different fonts used in different types of designs. While some designers prefer script fonts over cursive and vice versa, it's not just a matter of preference. It's mainly about which font is appropriate for the overall design.
Let's explore this topic and end this cursive vs. script debate once and for all by figuring out which type of font is better.
What is a Script Font?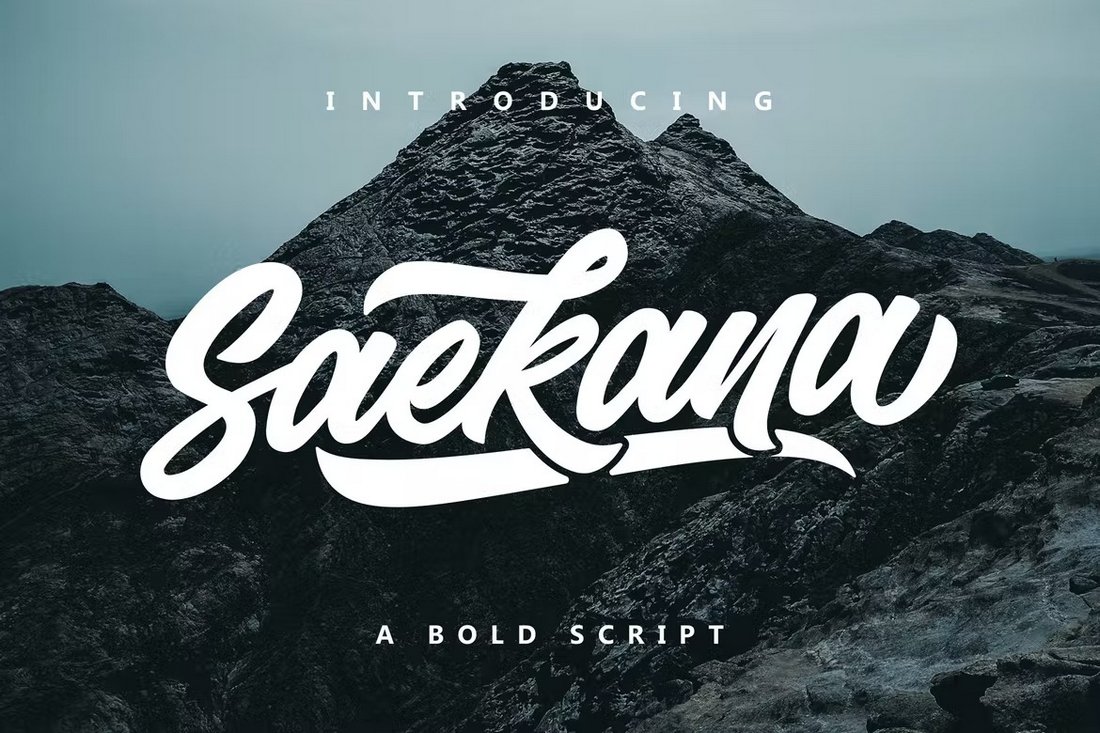 When talking about script fonts the first thing that will come to your mind is a wedding invitation. Script fonts are like the go-to choice for designing beautiful and feminine designs such as wedding invitations and greeting cards.
They are also used in making elegant logos for luxury or high-end brands. As well as for adding a bit of sophistication to various other types of designs.
Script fonts come in two main styles, formal script and casual script.
Formal Script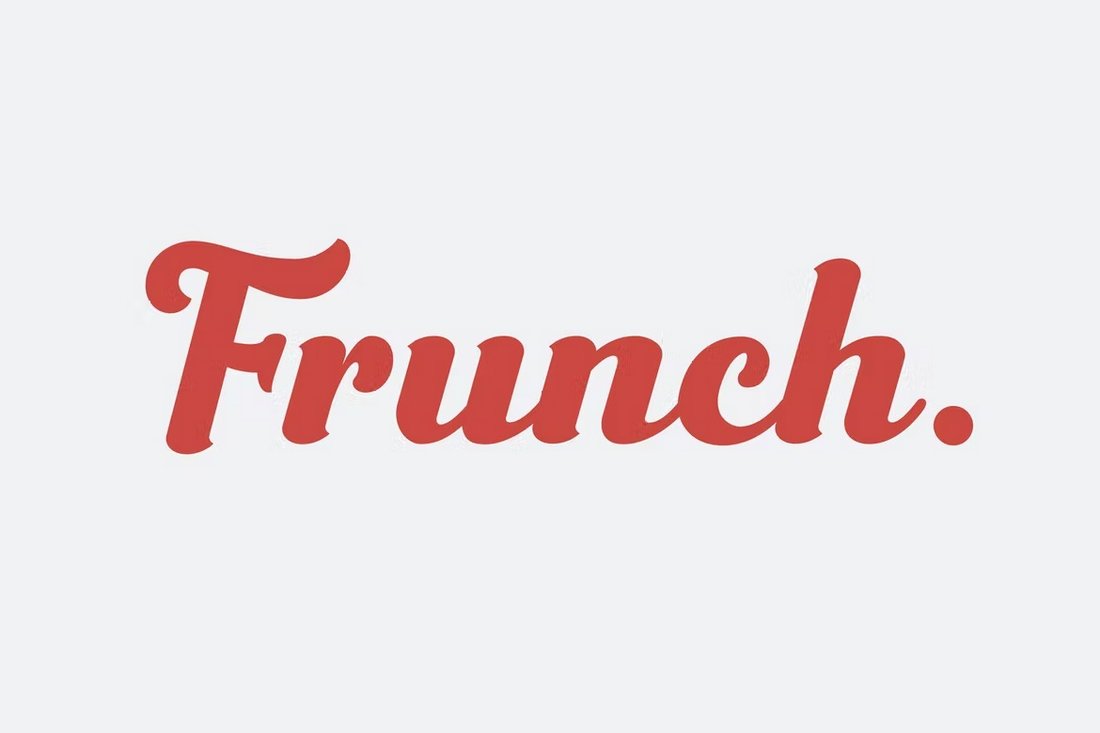 The history behind the formal script typeface goes back to the 18th century. These fonts feature thick and longer strokes that give your text a very official look. As a result, formal script fonts are often used in stationery designs, certificates, and signature logos.
Casual Script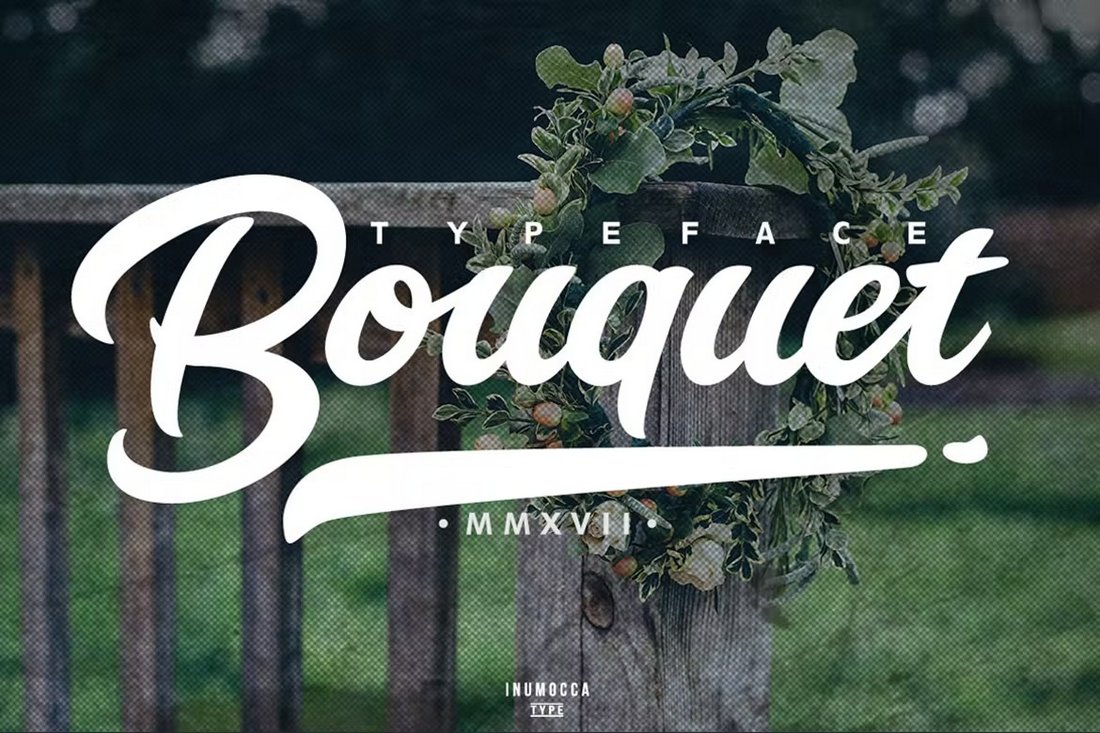 Just as the name suggests, this is a more casual version of the formal script font. They usually have brush-style strokes with very simple flowing designs. Casual script fonts were widely popular in the 1950s. And they are still one of the most popular typefaces used in the design industry.
What is a Cursive Font?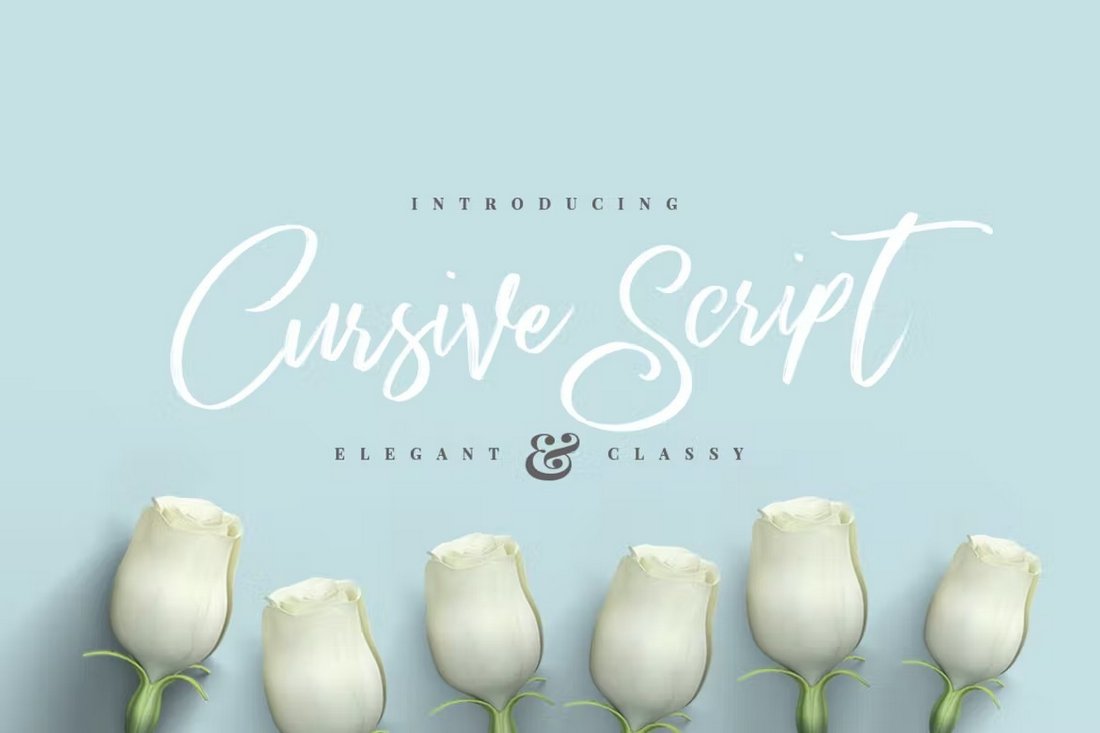 Cursive fonts are like the much older sister of the script fonts because the history behind this font dates all the way back to the middle ages.
Cursive fonts closely represent calligraphy handwriting design and you can recognize them very easily by looking at the letters. If the letters are joined together in a single stroke-like flow, it's a cursive font.
Back when people used to write with quills, they wrote words in a single stroke without lifting the pen. This allowed them to write faster and more efficiently. Eventually, that's what inspired cursive fonts.
Cursive fonts also have other subclasses like looped and semi-cursive styles of fonts, mainly used in calligraphy, but they died a long time ago and are no longer in use.
Main Differences Between Cursive and Script
You won't notice a huge difference between cursive and script fonts. In fact, most people refer to cursive fonts as script fonts, and technically it's correct. Because both fonts have the same roots.
But if you look closer, you'll notice how these two fonts are different.
Cursive is the type of font you'll see in classic literature or in old handwritten letters. Maybe those prescription notes doctors give you that no one could possibly read also falls in this category? We'll never know.
Script fonts, on the other hand, are commonly used in modern designs. They are easily readable and offer an elegant look that goes well with various types of print and digital designs.
The biggest difference between cursive and script, however, is the letter design. Cursive has that old calligraphy look with joined letters that makes your text look like it's written in a single stroke. While script fonts maintain a classy look with their beautiful curves and flowing form.
When to Use Cursive Fonts?
Since cursive fonts have a handcrafted look, they are best used with designs that require a personalized look. Cursive fonts are especially great for designing business cards, signature style logos, personal greeting cards, and other handwritten-style designs.
Examples of Beautiful Cursive Fonts
These examples of cursive fonts will help you get an idea of what a proper cursive font actually looks like.
Best Seller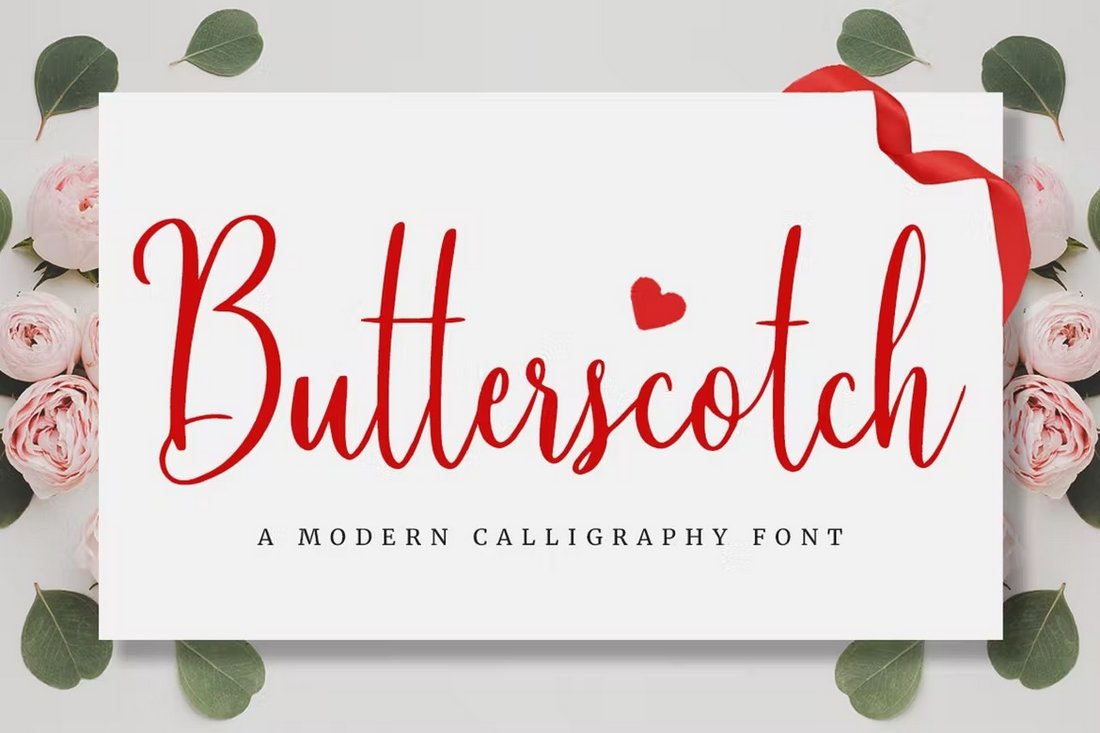 The blend of classic cursive calligraphy design with modern elements gives this cursive font a very stylish look. And it's just the kind of font you'd want to use in romance-themed designs such as Valentine's day cards or even beauty product labels.
Honeyloops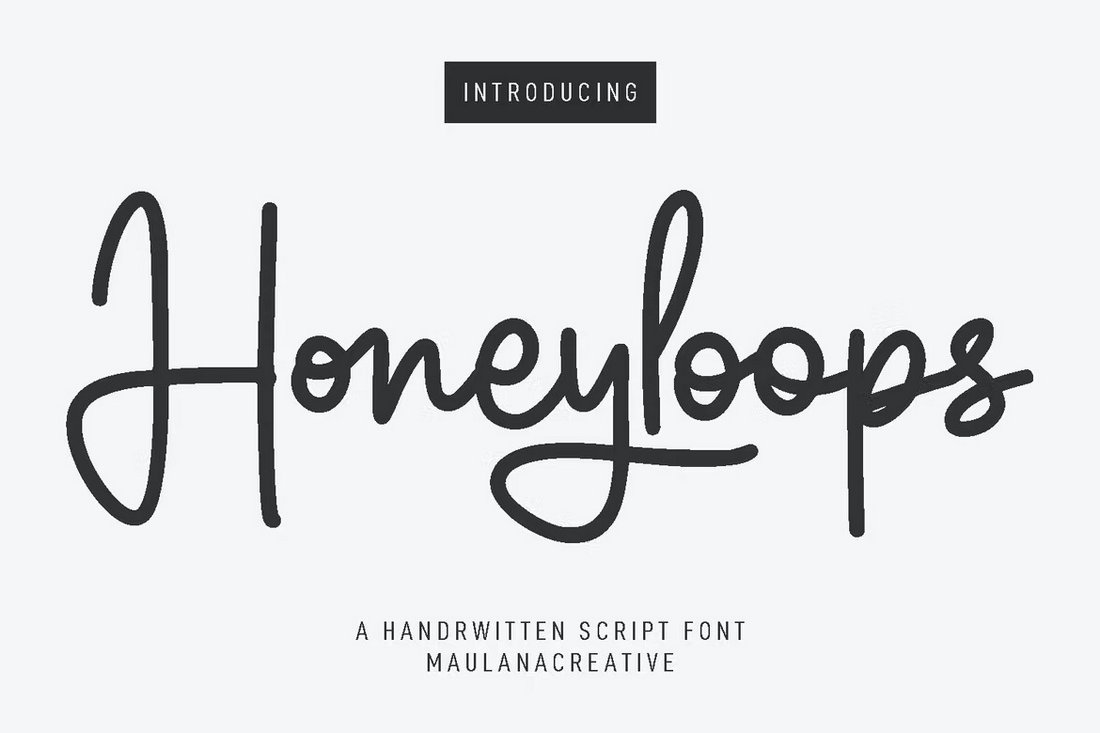 Honeyloops is a great example of a cursive font that features the classic connected letters design. It's perfect for designing signatures, business cards, and logos.
Benvollin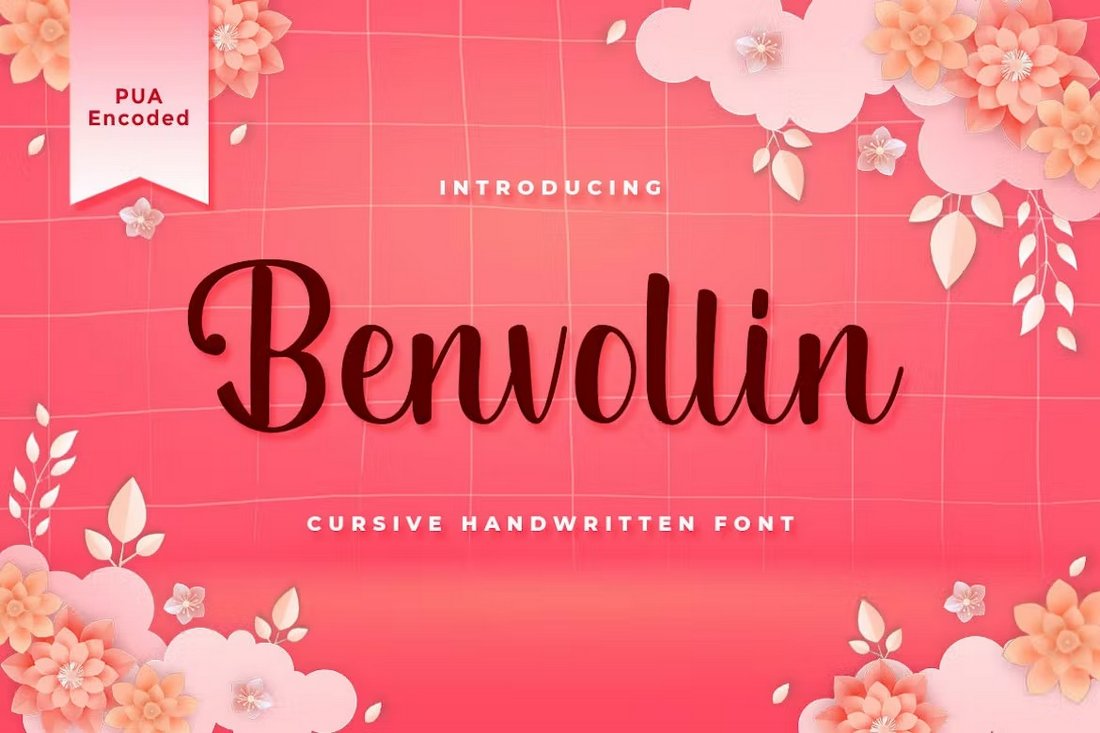 The beautifully flowing letter design gives this cursive font a very elegant look and feel. This font doesn't have an aggressive cursive design and maintains a classic look.
Briella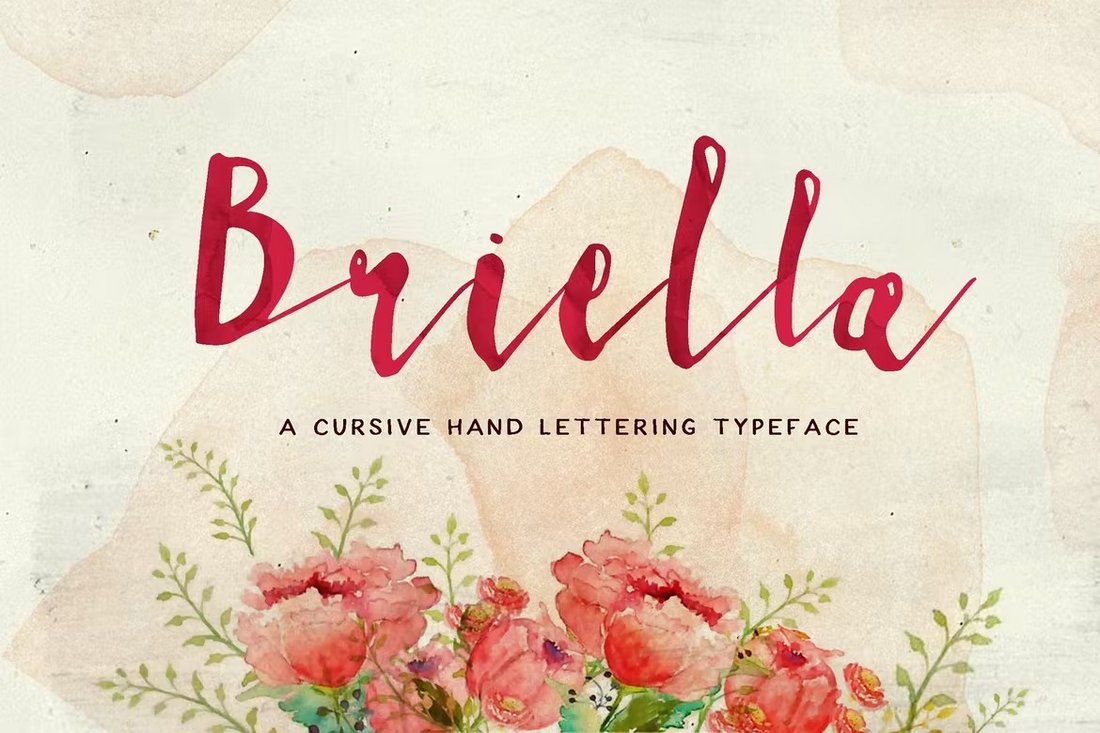 Briella is a hand-lettering cursive font that has a unique style of letter design that fits perfectly with wedding invitations and feminine logo designs.
Holiday Romance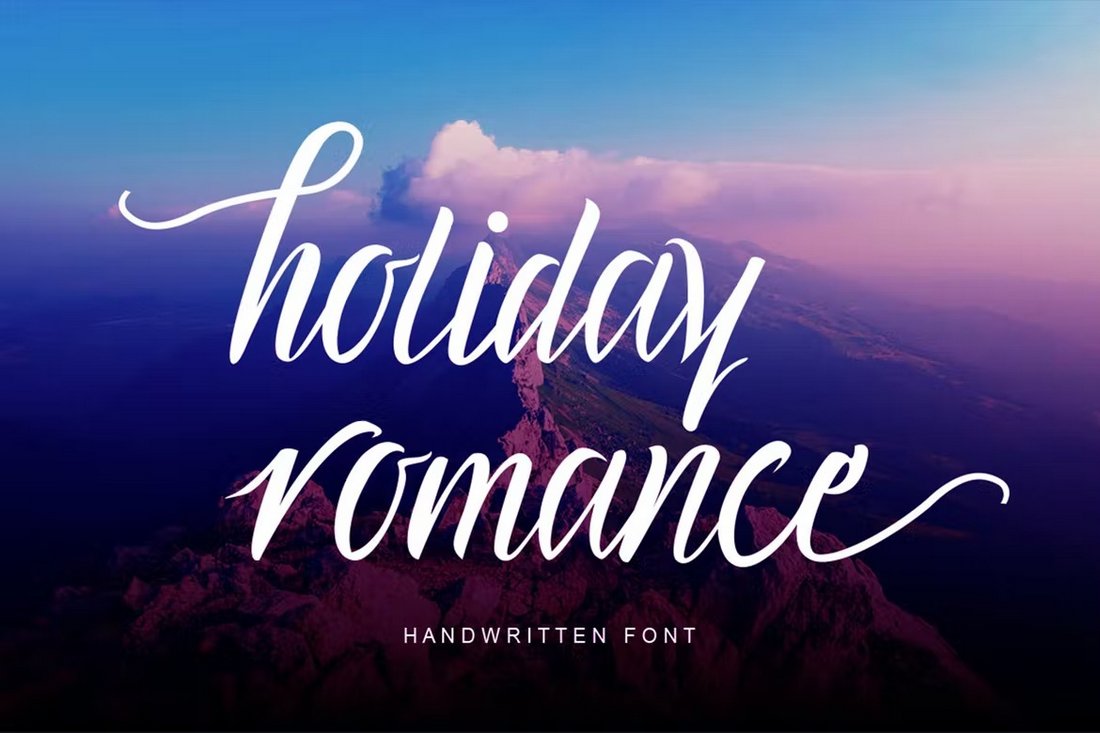 This font has the same elegant look as a script font but with a handwritten cursive look. It's a good choice for many print and digital design projects.
When to Use Script Fonts?
Script fonts have a much wider range of uses than cursive fonts. Whether it's a wedding invitation, luxury brand logo, website header, or vintage label design, script font is the perfect choice for giving an extra elegant look to any design.
Examples of Great Script Fonts
These amazing examples of script fonts will surely make you fall in love with this style of font.
Sembilu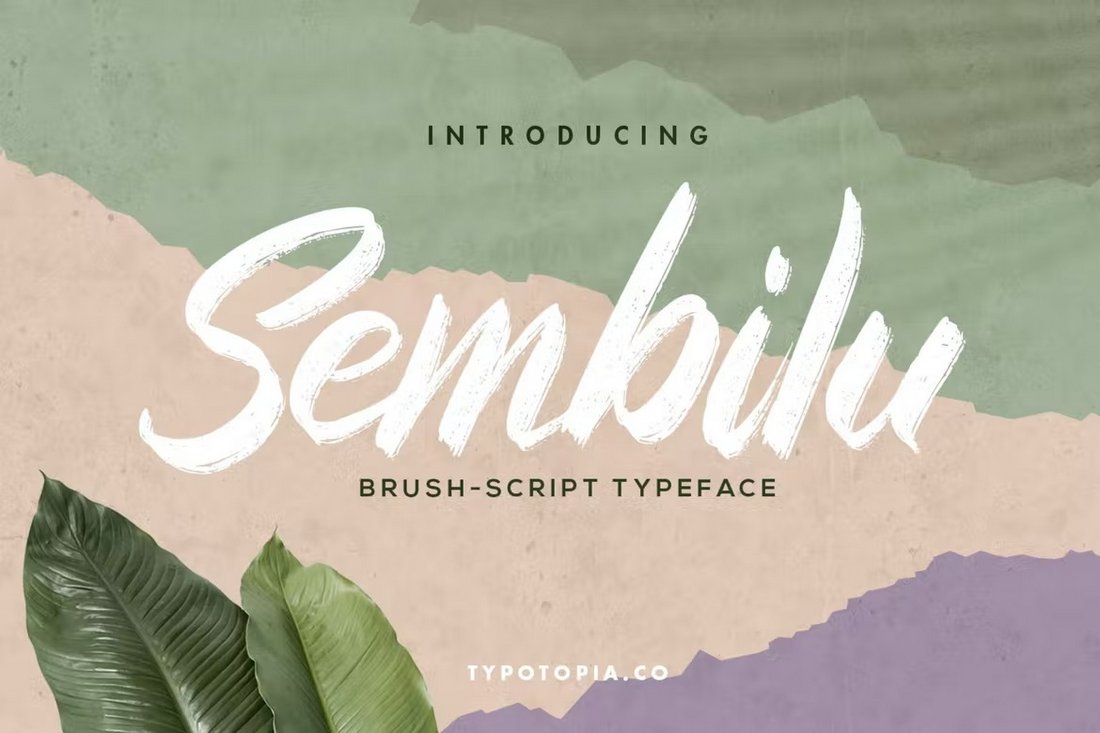 Brush style letter design is common in casual script fonts. This font has a creative brush script look that looks brilliant in website headers, posters, flyers, and lots of other designs.
Sophia Script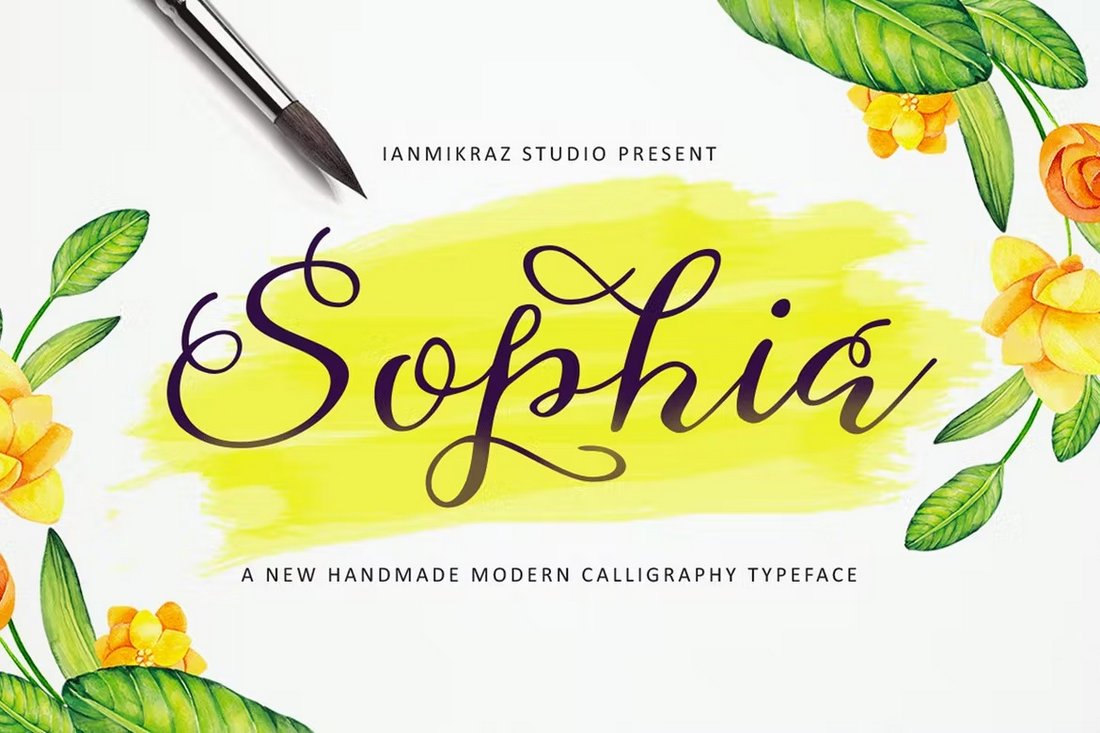 Handmade script fonts often have wild decorative elements, just like this font. These calligraphy-style swashes and long tails adds that extra special look to your elegant designs.
Rainy Day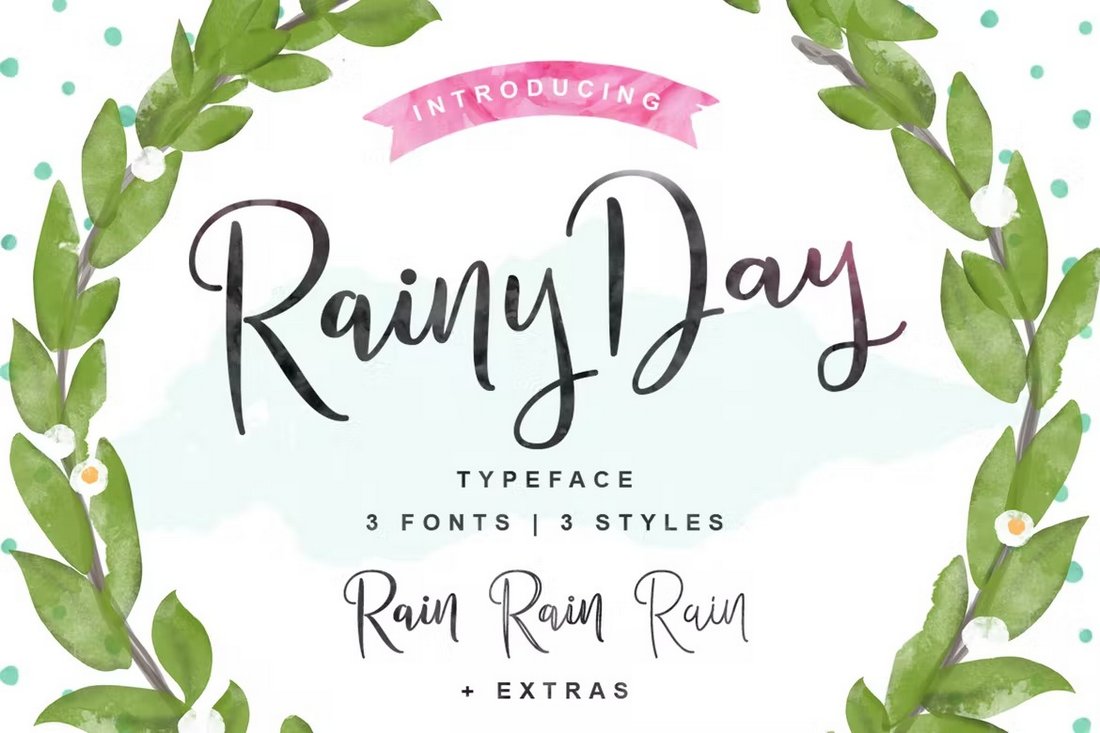 Script fonts are quite flexible. You can make them look sophisticated or simple, with the right approach. This font does both at the same time.
Omah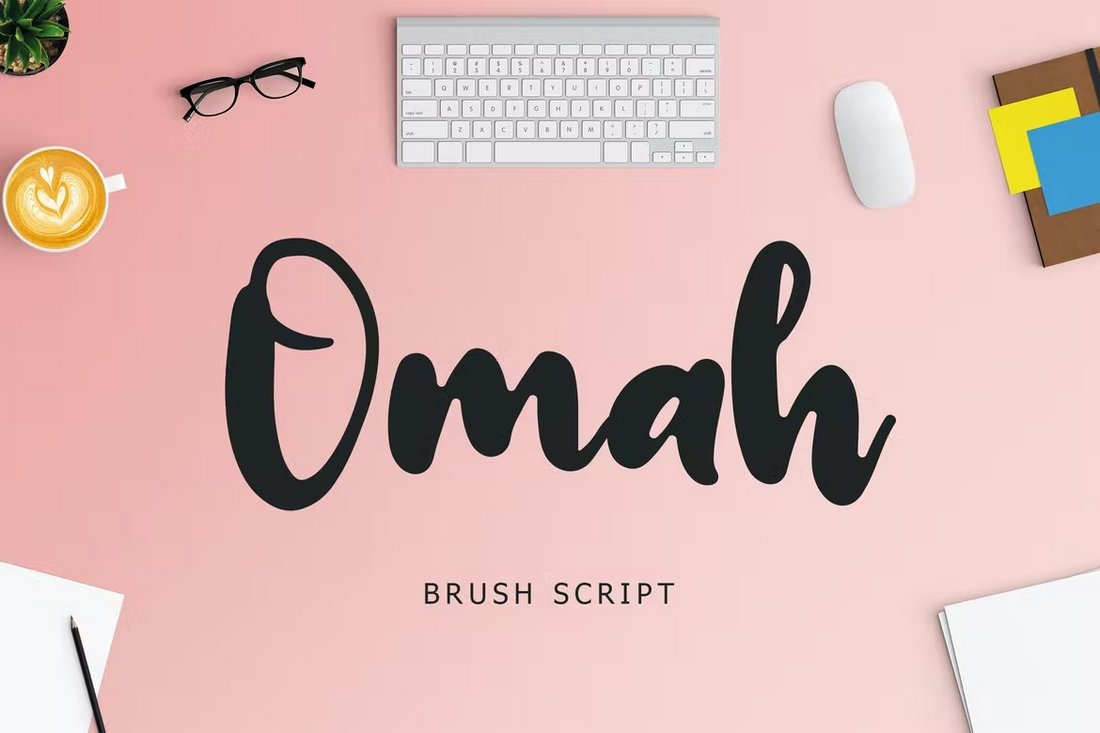 Omah is another beautiful script font that features handwritten brush-style letters. It's great for making your modern designs look more stylish and trendy.
Hundergad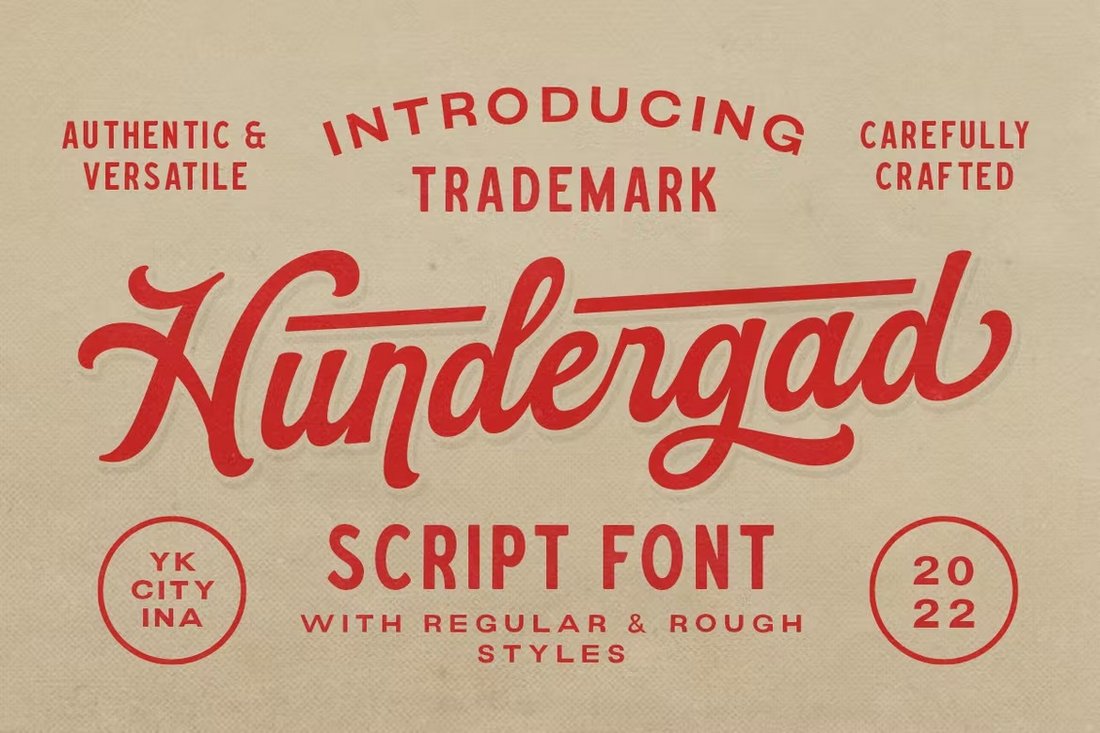 This is a great example that shows the different ways you can get creative with script fonts. This one has a stylish vintage letter design that also comes in regular and rough textured looks.
Cursive Vs. Script: Which Style Is Better?
In conclusion, we can all agree that both script and cursive fonts have one thing in common— they are hard to read. And they are not the best choice for small and paragraph text. But, these fonts do have their uses.
Script and cursive fonts can be used in your designs to add an elegant look that can't be matched with any other type of font, especially to craft beautiful titles and headings. You just need to carefully choose based on the design you're working on.
We tend to lean a little bit more towards script fonts since they have better readability and pair well with other fonts. But we'll leave it up to you to choose a winner.
You can check out our best script fonts collection to see a variety of amazing script fonts to use in your own designs.
By: Roshan Perera
Title: Cursive vs. Script Typography: Which Is Better?
Sourced From: designshack.net/articles/typography/cursive-vs-script/
Published Date: Thu, 07 Jul 2022 09:00:55 +0000
Did you miss our previous article…
https://www.webdesignhawks.com/?p=4023