The job title "web designer" keeps expanding. Depending on your role and how many people are on your team, the term "web designer" can mean a number of things, and the scope that it covers seems to keep growing with every year that passes.
It can be beneficial for you to be familiar with multiple roles to help be the best, most functional, web designer you can be in 2023.
Here's everything you need to know. From having a grasp on your job description, to the visual elements of web design, to the functional elements of how a web project needs to work and perform.
What Is a Web Designer's Job?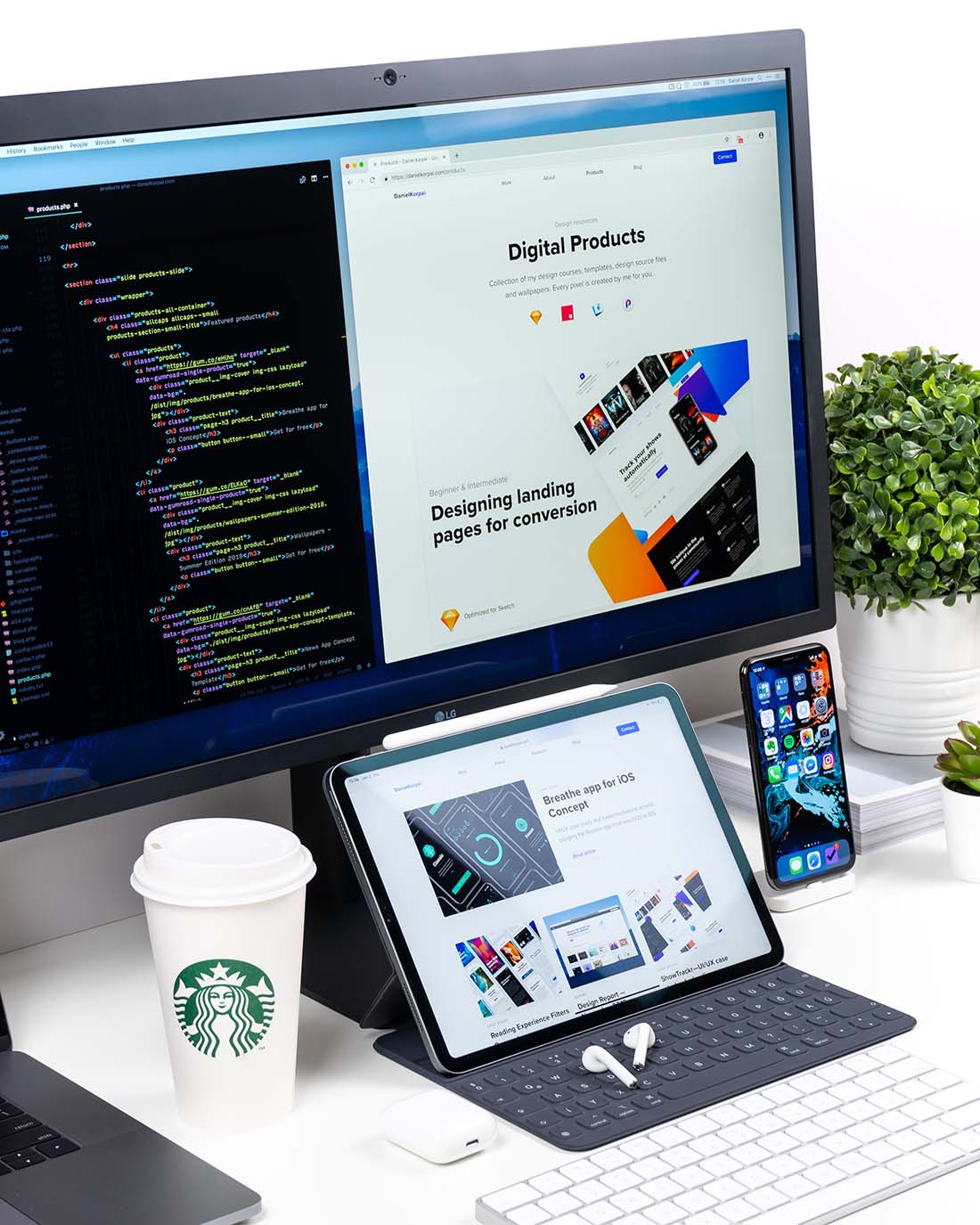 The size of your website design and development team will greatly impact your "job" as a web designer. If you are on a larger team, your role may be more narrowly defined, but for designers on small teams or that work solo, you will find yourself doing all of these jobs in some capacity.
Even if you aren't necessarily doing some of these things, having a good understanding of them will make you a better designer. That makes these four things vital to know in 2023:
UX design: You need to be able to design elements that focus on how users will interact with and use the designMobile and app design: Your designs must work equally well on small screens or for appsWebsite security: Even a baseline knowledge of security will help you make choices with plugins or hostingTheme or brand design: Moving beyond the website, you may need to create complementary items to support the website
Then the job of a website designer breaks down into two more key functions:
Visual designFunctional design
Most people understand visuals as a key part of the design process, but the function is just as important. If something looks good but doesn't work well, it will be inefficient and unusable. These two halves of design make a project whole.
Full Grasp of Visual Elements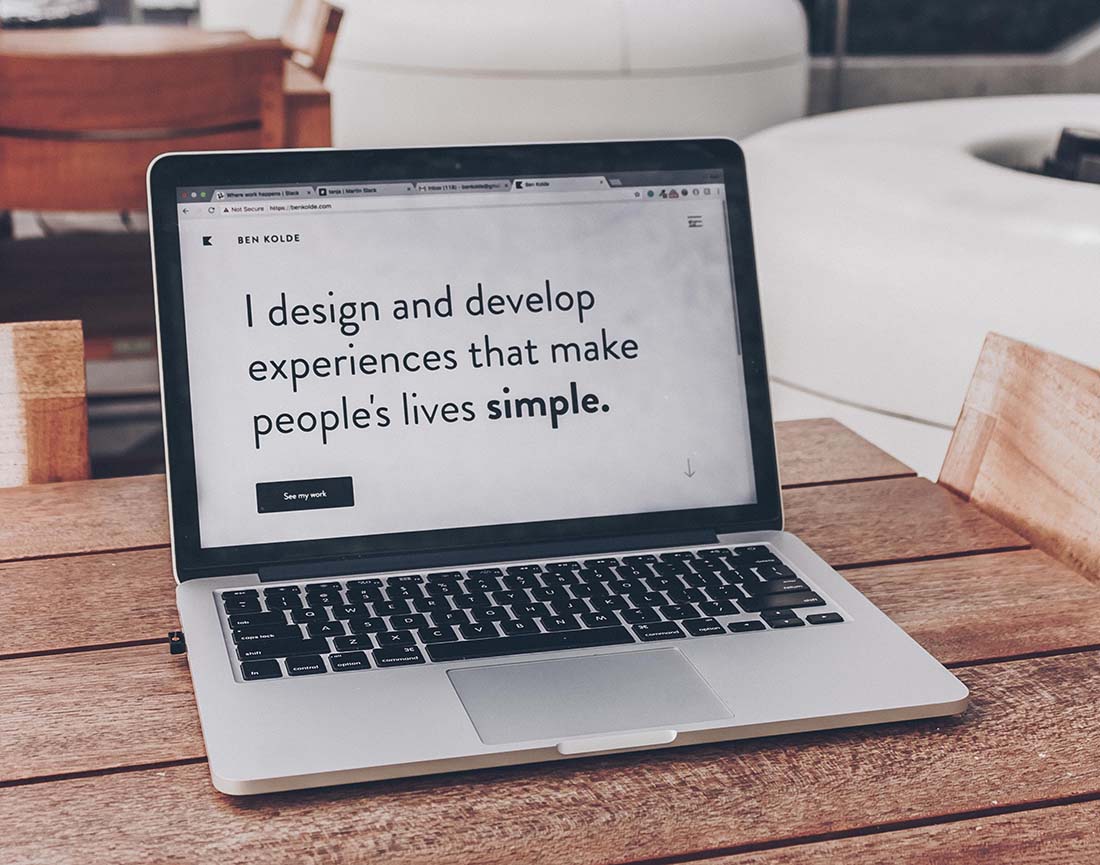 Visual elements of web design cover a lot of things. When it all comes together, you have something that looks great and people want to engage with. But if even one of these things isn't right, it can create a sense of unease with the design, even if you can't quite put your finger on it.
Here are all the visual elements a web designer needs to know:
Copy and Typography
Words matter.
How many times have you tried to finish a design without knowing the content? It's a challenge.
A designer needs to have a good feel for the copy and content – even if they write some of it themselves – so that they can match the words with the right typography for a tone that's visually and contextually accurate.
Using the right words with the right typography creates a context that facilitates comprehension and readability.
Color Theory
Most website design projects come with a brand guide and basic rules for color usage. A web designer has to translate that for the web and have a good enough grasp of color theory to work with those brand hues effectively and use tints and tones appropriately.
In addition to using predefined colors, a designer has to also know when and where to stretch. Is an additional background color needed? What variation of a light or dark background color works with the rest of the palette?
These are all color solutions that are part of the design process.
Spatial Relationships
The overall layout and spacing are vital parts of the design process. For many web designers, this starts with a grid. What's the framework for the layout?
Then it is creating consistency between pages and layouts and styles so that as the user moves through the design, there's never a question about the relationship. Every page of the design – even with different layouts – looks like part of the same project.
Layout and spacing are key factors in making that work.
Images and Video
Placement, cropping, basic editing, and content context are all important elements of website storytelling. Images and video are often the delivery method.
Not only should a web designer be able to use images and video, but some basic editing is also important.
Images have to be cropped for size, scale, and speed. Videos might require looping or compression to play well. The ability to hop into native software and make image or video edits is a valuable skill and will keep your project running smoothly. (Just think of all the time lost if you have to stop and wait for someone else to edit your photos or compress video files.)
Illustration and Iconography
When and how to use illustrations and icons is probably more important than actually knowing how to create them for a web designer. While both skills are important, the latter ensures that the design isn't merely decorated and that illustrations and icons have a place.
Use both of these design elements to bring extra focus or context to the overall design.
Texture and Depth
A web designer should be able to use all of the elements above to create texture and depth to ensure that the overall design does not fall flat. By working with layers, the design will come together in a way that ensures that has visual depth and variability.
ccessibility
Accessibility is a big deal in website design and getting more important all the time. It is the role of the web designer to create a visual theme that can be understood by all and help ensure that all of the elements needed for accessibility are present.
While there are add-on tools to facilitate accessibility, the best baseline is in the design itself. Thinking about text sizes, spacing, contrast, and screen readability should be part of the design process.
Clear Understanding of Function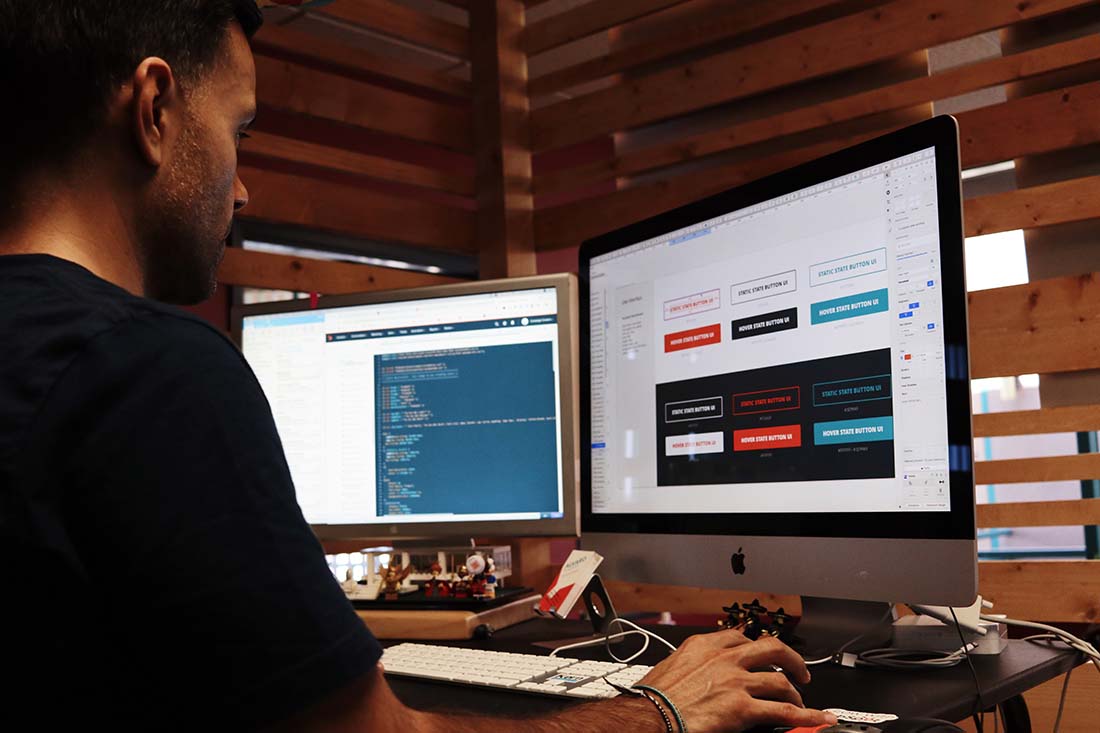 In addition to aesthetics, website design is about function. No matter how good a site looks, if it does not work well, users won't interact with it. This includes everything from navigation to speed to browser compatibility.
Here are the functional elements a web designer needs to know:
Navigation and Structure
A good website has a series of repeating patterns and elements that are used interchangeably to create the overall design. This structure, or architecture, ensures that users know what to do on each page and that everything feels familiar.
That's why we design common elements such as main navigation or footers that are static from page to page. That sense of familiarity ensures usability and reinforces the idea to the user that they are not lost.
User Interactions and Expectations
Users like interactive elements and things to do on websites. They've come to expect it for the most part.
As a designer, it is important to incorporate standard user patterns and interactions so that people know what to do on a website. That's why we use common icons – hamburgers to open menus or triangles to play a video – because users don't have to think about what to do.
Buttons need to do what they should do, links need to work, videos need to play, and so on. Every element in the design has to have a purpose in the overall structure and do something to contribute to the design.
Speed and Performance
This one is a no-brainer, but takes good design practices on your part to happen – the website design needs to be fast. You only have a few fractions of a second for someone to make a choice about the site and whether they will stick with it or leave. Speed is a key factor in that decision-making process.
Use Google's PageSpeed Insights to see how your designs rank and what you can do to make them zippier.
Device and Browser Compatibility
A design should look just as good on a desktop as on a phone and in Safari as in Chrome. There are a lot of devices and browsers to think about but compatibility is important.
You can make some informed decisions using analytics to determine the basics of how your website is viewed most often, but devices and browsers change all the time and it is important that the design work for every person who accesses the site on whatever device they have in front of them.
Conclusion
The job and role of a website designer seem to be growing all the time. You almost need to be a jack of all trades when it comes to website design, which includes everything from design to user experience to helping developers with functionality.
The more fluent you are in all of these skills, the easier it will be to communicate your vision to the rest of the team working on projects. Good collaboration and teamwork can also result in more successful projects, so make a point to keep your skills fresh to keep projects moving forward.
By: Carrie Cousins
Title: Everything a Web Designer Will Need to Know in 2023
Sourced From: designshack.net/articles/business-articles/everything-a-web-designer-will-need-to-know/
Published Date: Thu, 27 Oct 2022 13:00:16 +0000
Did you miss our previous article…
https://www.webdesignhawks.com/?p=11176